Columbia
Altair left the dock in Bonaire at 0400 January 29th and set off for Santa Marta, Columbia. More windy wing-on-wing trade windsailing. Weather is always the important issue when planning a passage. As seems to be the norm for us, the weather forecast wasn't great, but it was only going to get worse. According to our cruising guide, "These 400 miles between Aruba and Cartagena are known for the worst weather conditions in the Caribbean and is among the top five worst passages around the world." Altair, Vela and Boysterous once again had a mini SSB radio net going to keep track of each other. We were also checking in with the OWR SSB net.
All in all, it was really a lovely sail except for the last few hours when we experienced very large seas and high winds, as expected. Really wild. Thanks to Vela for making our arrival much easier.
Marina Santa Marta is a new luxury marina, part of the IGY Group. The facilities are really nice, as are most of the people. The Bahia de Santa Marta is surrounded by mountains, so the setting is pretty spectacular. In addition to the mountains, there is a major port across the bay, so there are plenty of big ships, tugs and pilots coming and going for entertainment. I was expecting a town, but it is actually a big port city.
The food in Santa Marta has been fantastic. Ceviche! Tapas at Ouzo! Not many people outside the Marina speak English, but everyone is friendly and helpful.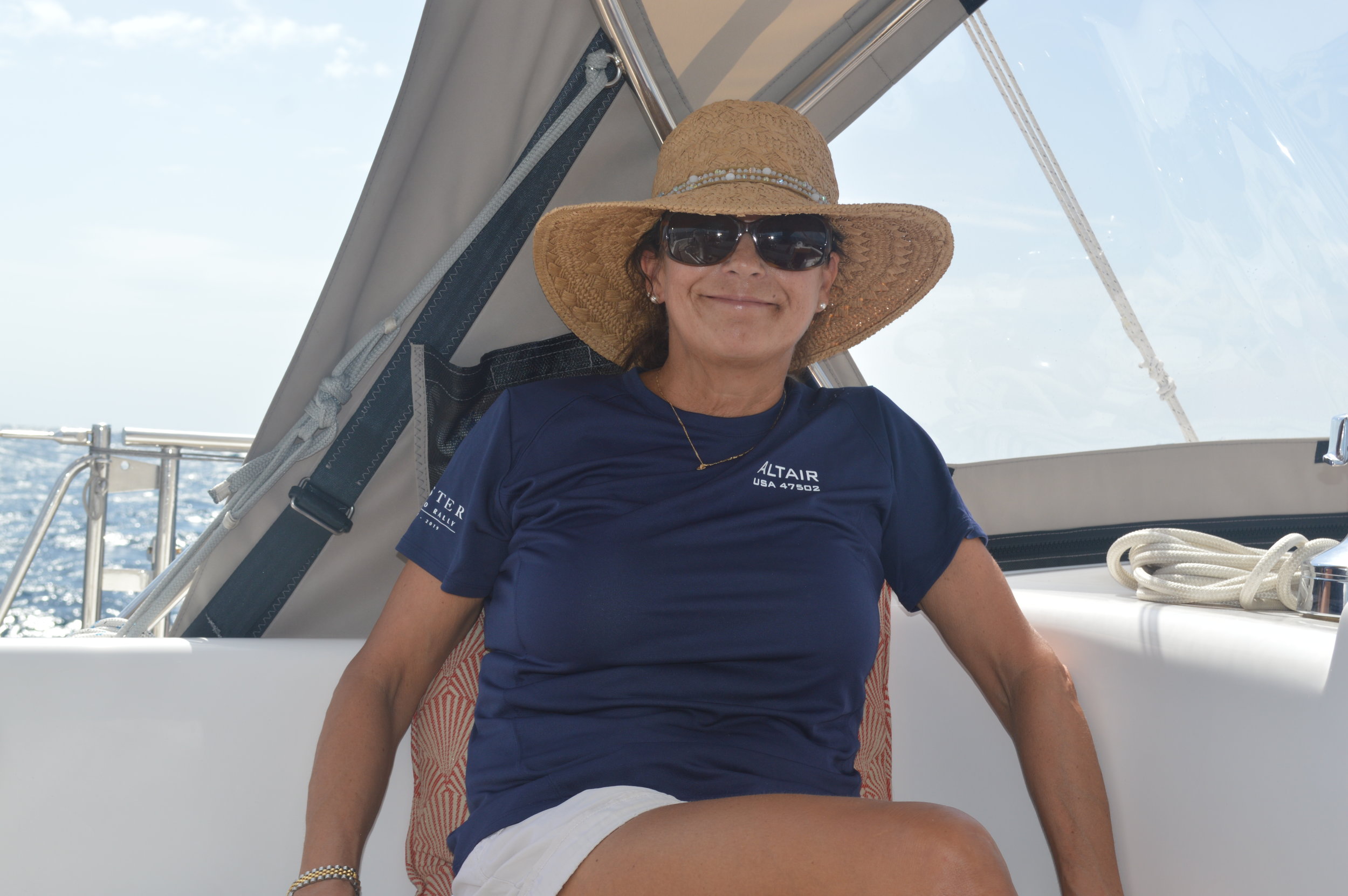 Tourism has been growing in Columbia in recent years as a result of the crackdown on crime and violence, La Violencia. It is a complex and violent history, and I do not want to oversimplify it. It goes back to the Cold War and continues with the War on Drugs. These insanely attractive people are helpful, hopeful and kind!
We have been able to explore parts of Columbia that have been off limits to tourists for years. Great - a day trip to Minca, a small town in the hills above Santa Marta where we hiked to a river with beautiful waterfalls for a cool swim. Our host, Chef Jungle Joe, served us a wonderful lunch at his home. As we ate, he told us about the use of bamboo for building, the health benefits of cacao (cocoa) beans and coca leaves. We also visited a coffee plantation and learned a lot about the coffee industry. Starbucks, meet Juan Valdez.
Cartagena! With Annie and Tom of Vela we took a shuttle from Santa Marta to Cartagena. This would have been impossible just a few years ago. The ride itself (about 5 hrs.) was both sobering and impressive. There is construction going on all over, infrastructure and luxury (sort of) high rises. And the most devastating slums I've ever seen in person or on television. Things are improving in Columbia, but there is a long way to go and a lot of people "the boom" has not yet reached.
I can't say enough about Cartagena and the Walled City. Beautiful, charming. We booked a bed & breakfast in the Walled City (thanks for the advice, Matt Man). An old manor house, identified only by the brass house number on the huge carved wooden door, the Casa Cordoba Estrella, was a score! We wandered about and soaked up the atmosphere. A "Hop On Hop Off" tour bus with audio in English showed us the lay of the land. Sundowners by our roof top pool with 360 degrees view of the Old Town. A free walking tour of the Walled City, learning about the history, seeing the different neighborhoods, was terrific. Columbians are passionate about their country. We highly recommend a visit to Castillo San Felipe D Barajas, the huge fort in Cartagena. George Washington's older brother, and many other USA colonials, were there for an unsuccessful British invasion.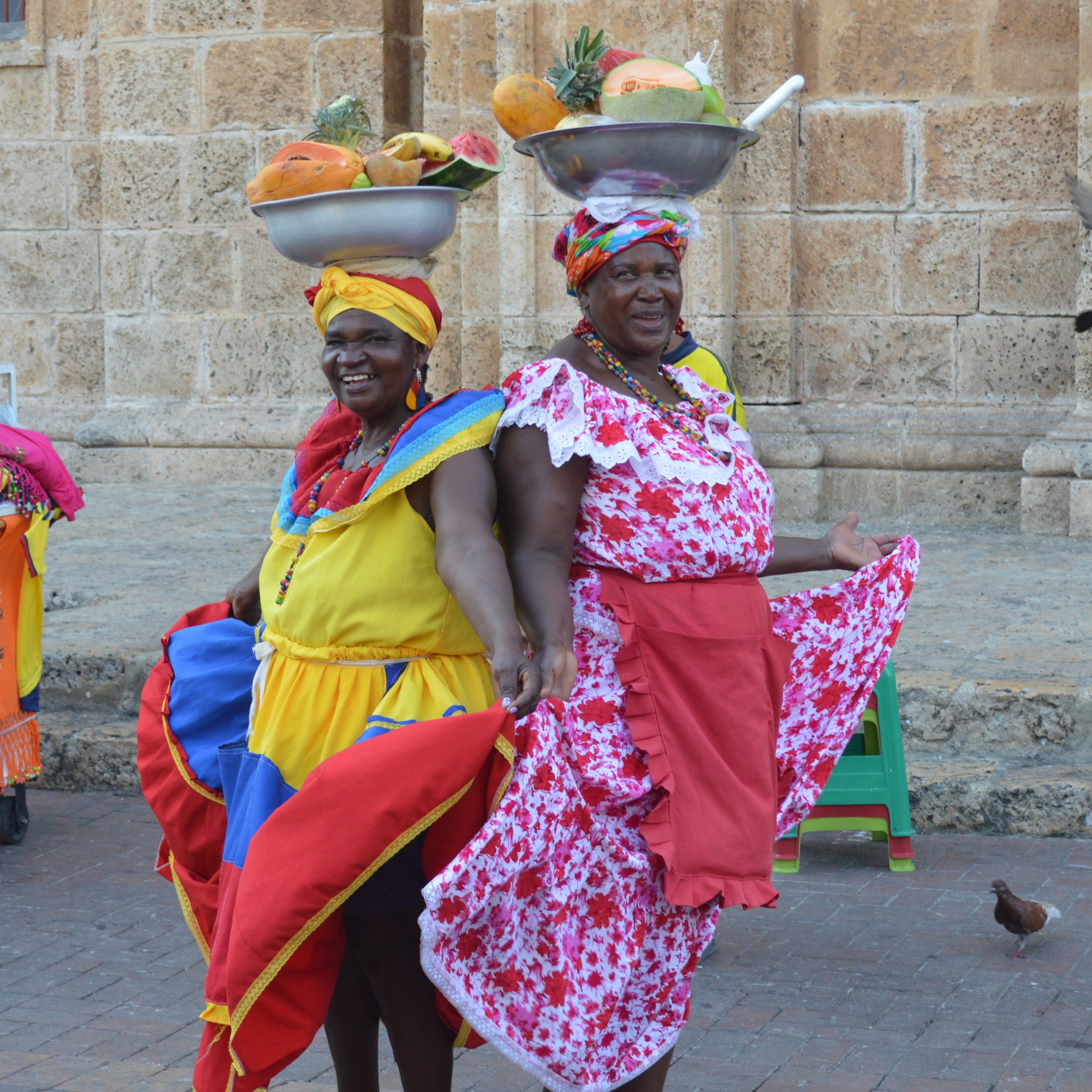 We will wait for the wind to die down so we can head out to our next stop. A few more Oysters have arrived, in harrowing sea and winds. At the dock in the marina winds over 50 knots! We're heeled over in our slip. What a comfort to radio other Oyster boats (in English) and have them help you dock in these conditions! Welcome parties, birthday celebrations, etc. Cheers.