Fiji — Part 3: Yasawa & Mamanuca Islands
From the Great Astrolabe Reef Altair headed to back up to Vitti Levu, Port Denarau, to pick up Ken's brother, Don. He was joining Altair and Safiya to go explore the Yasawa and Mamanuca island groups. We were in search of short hops and remote, undeveloped places. Nope. We did find some really cool spots and had lots of fun. Too bad Don didn't get to experience a sevu sevu ceremony and snapping back some kava.
The first place we took Don was the anchorage Navadra, a cool spot nestled in between three little islands. We thought we'd have the place to ourselves. No villages, but it turns out this is where Survivor was filmed! And a regular stop for the smaller cruise ships. Still gorgeous. Nice snorkeling, a beach barbeque.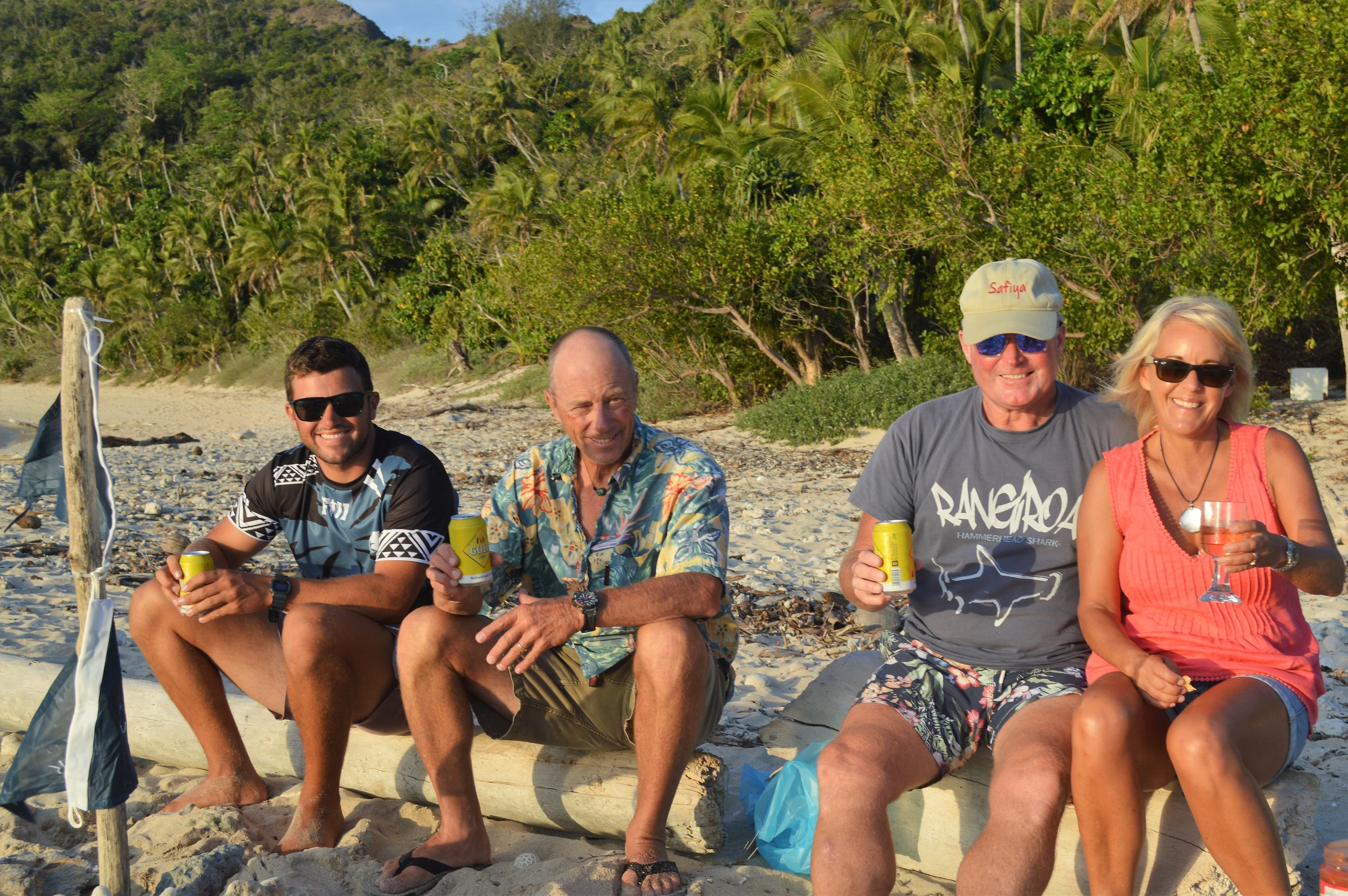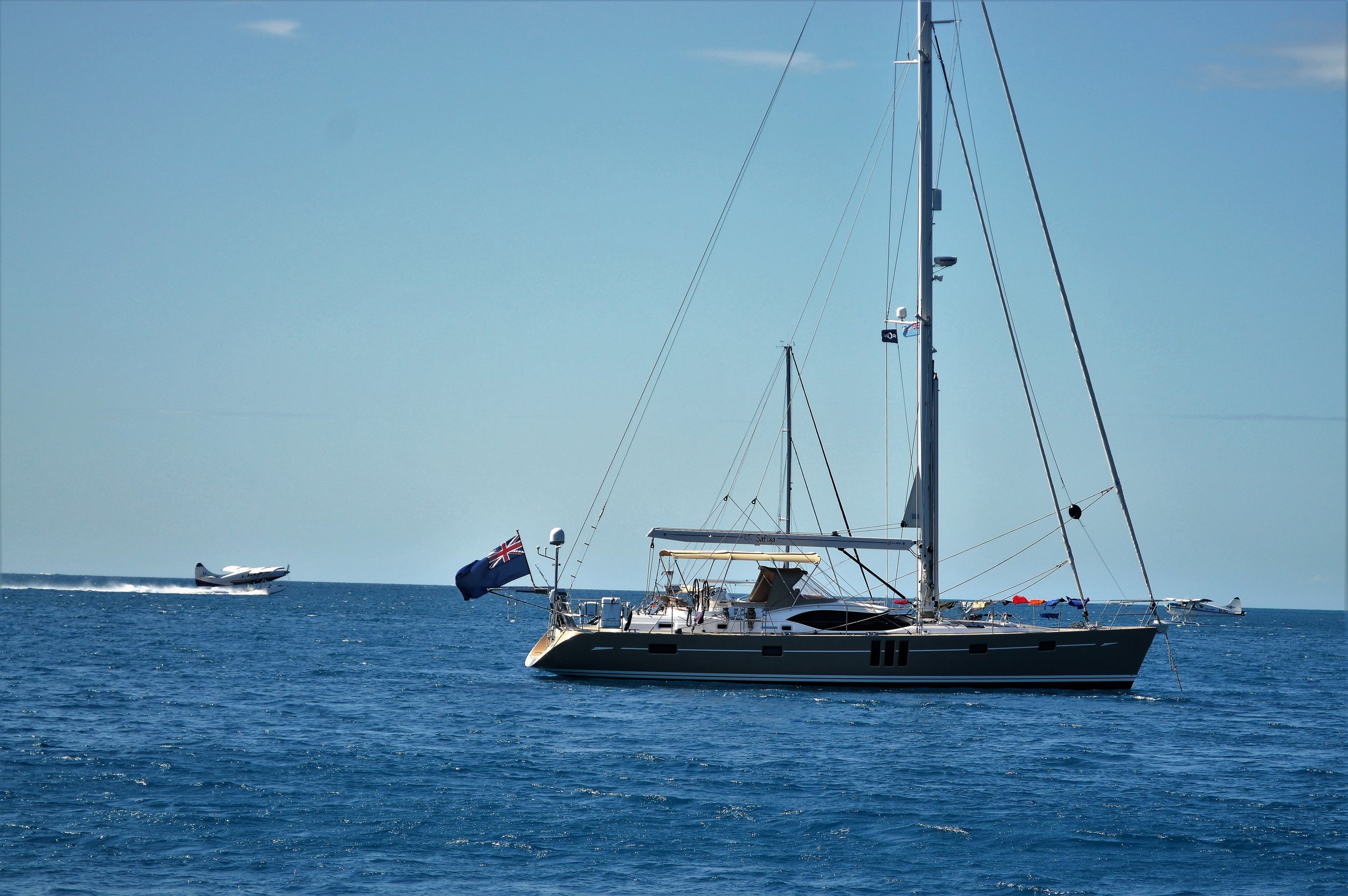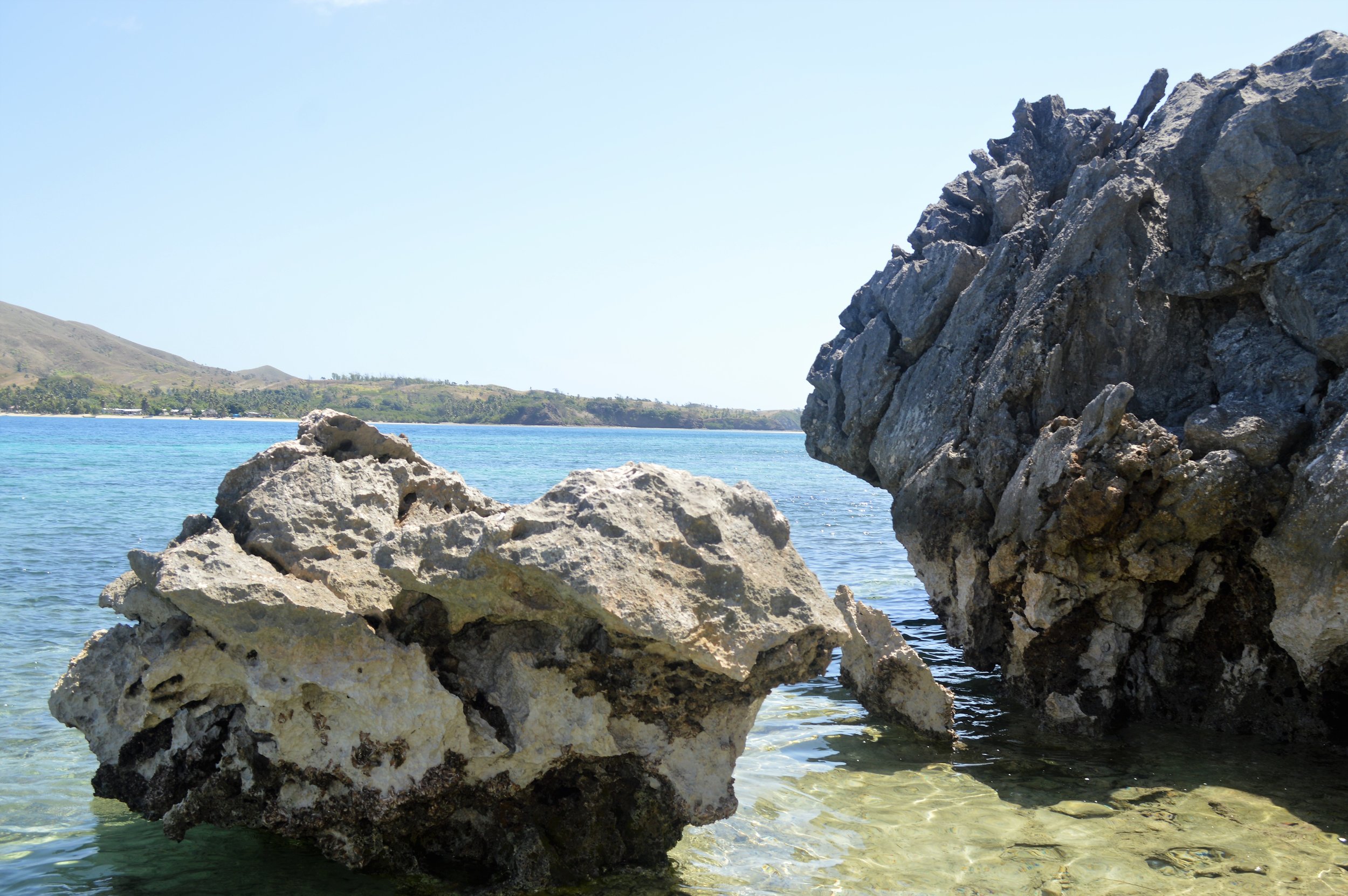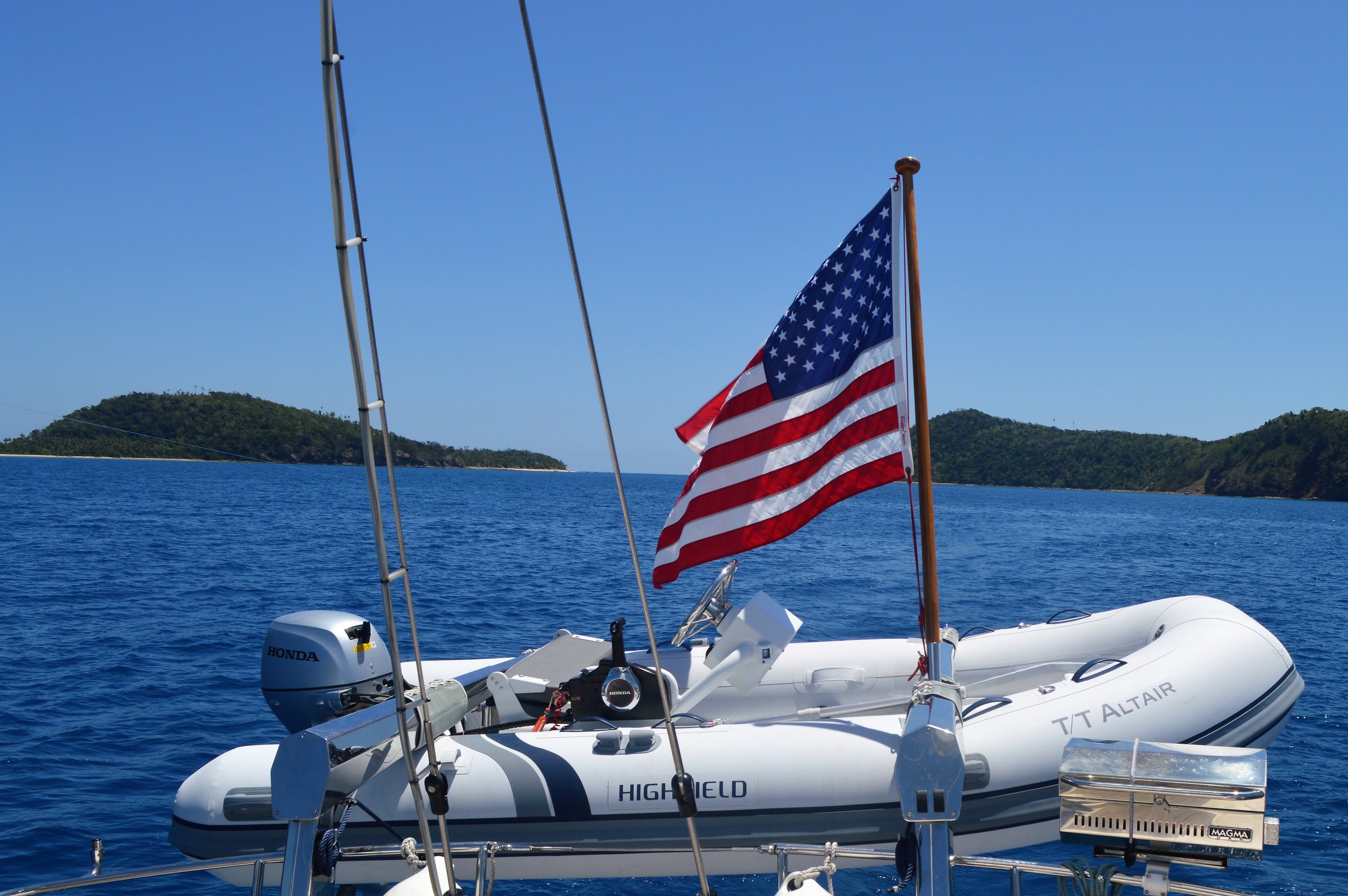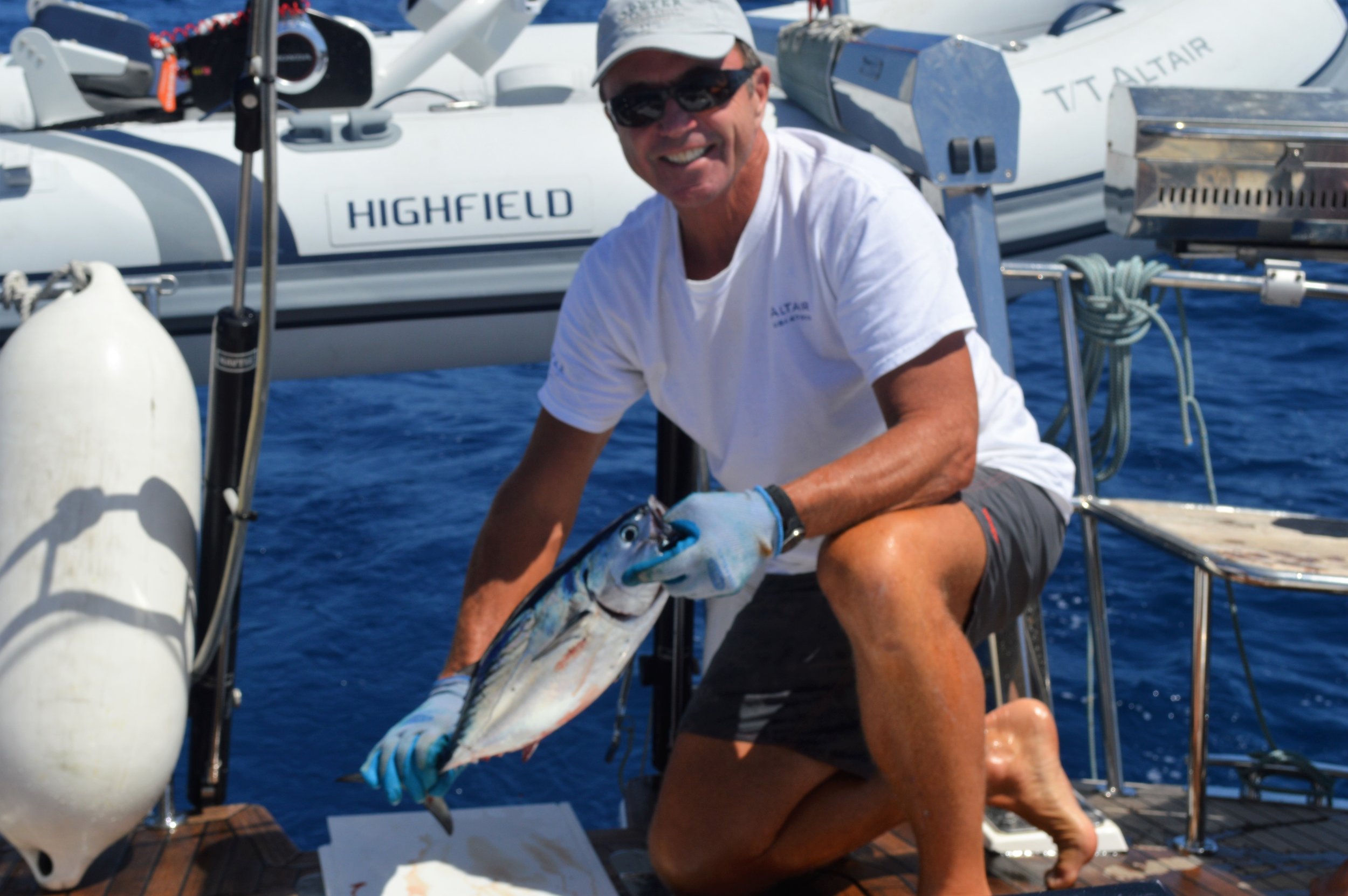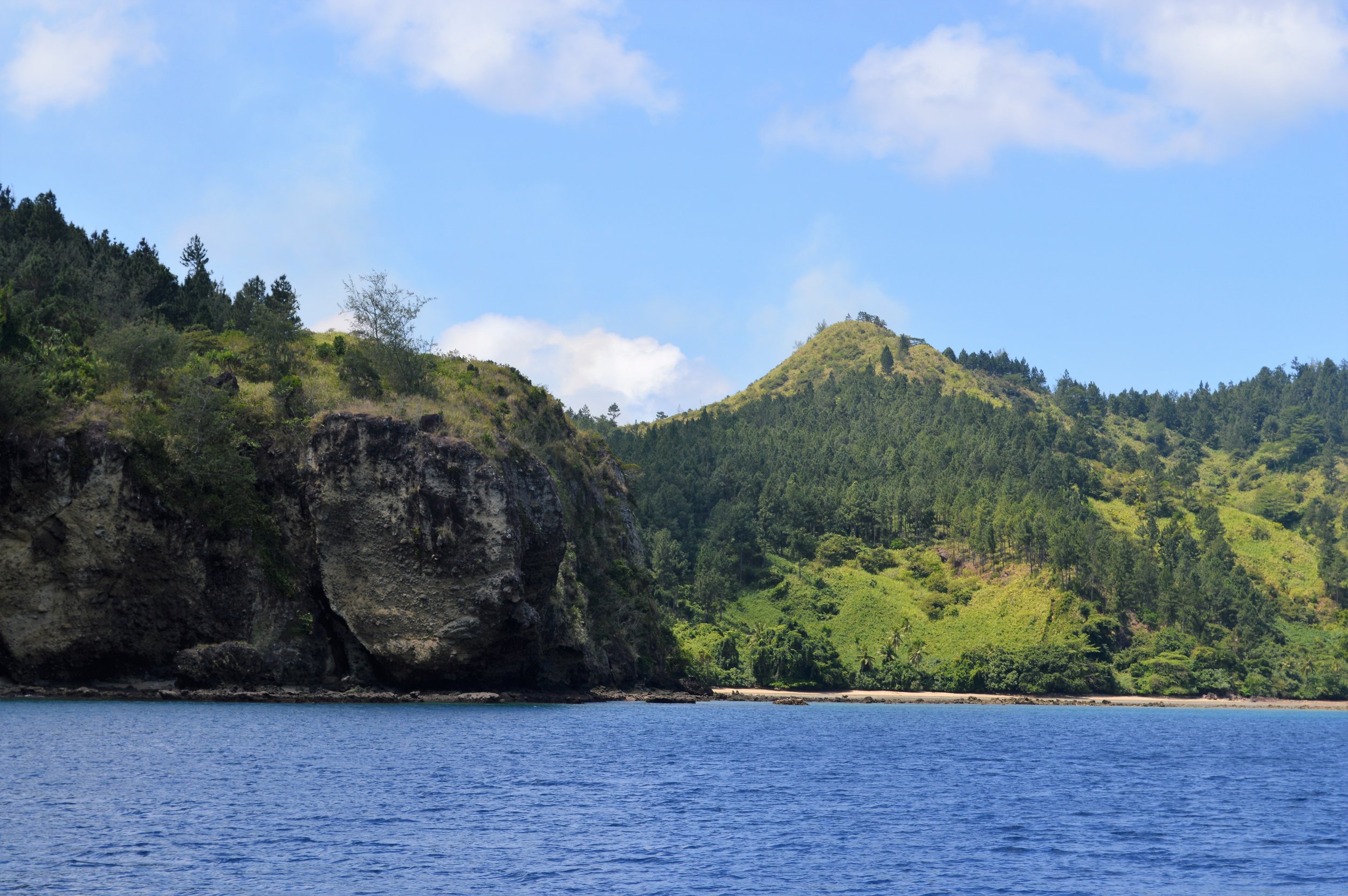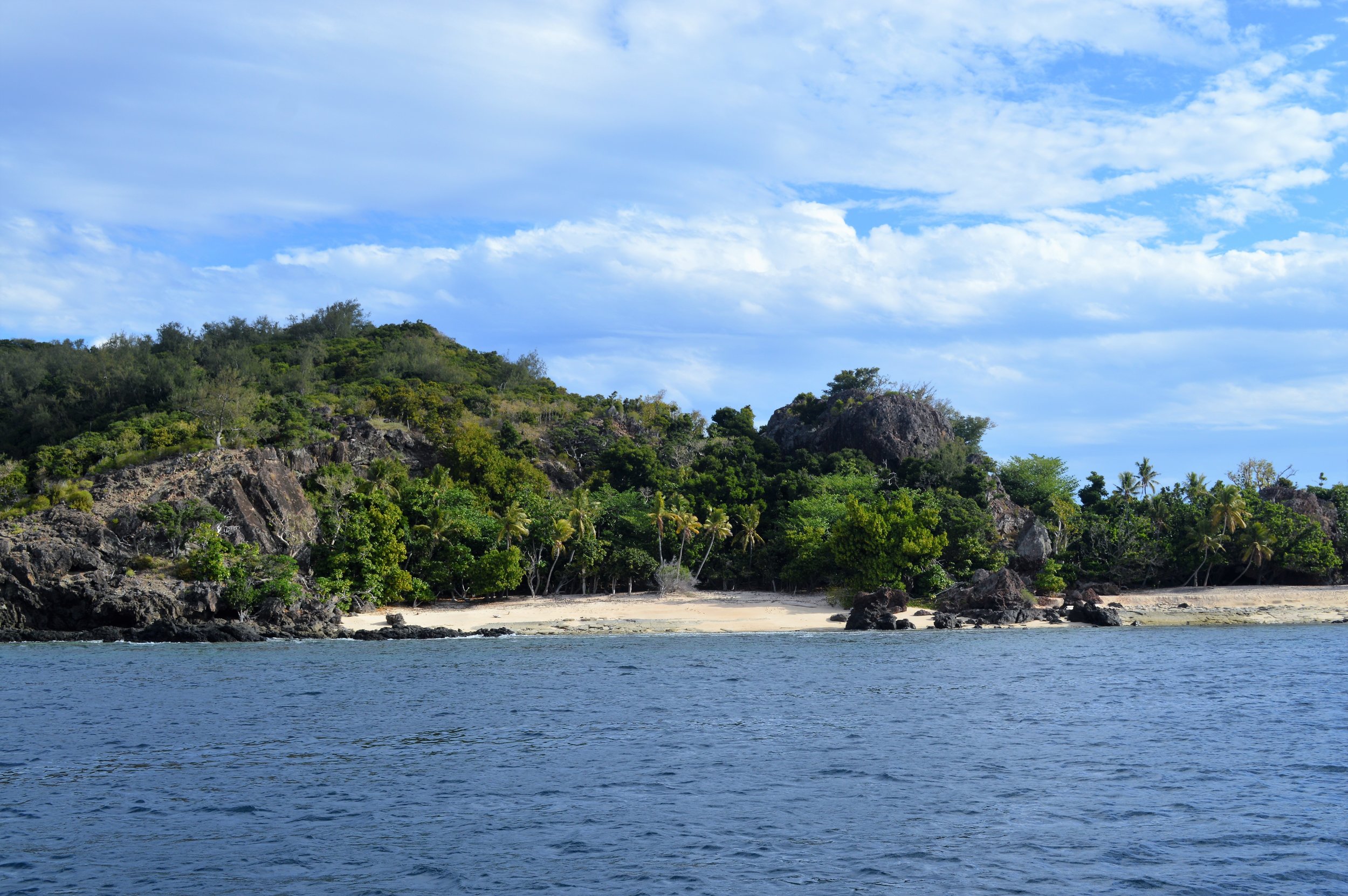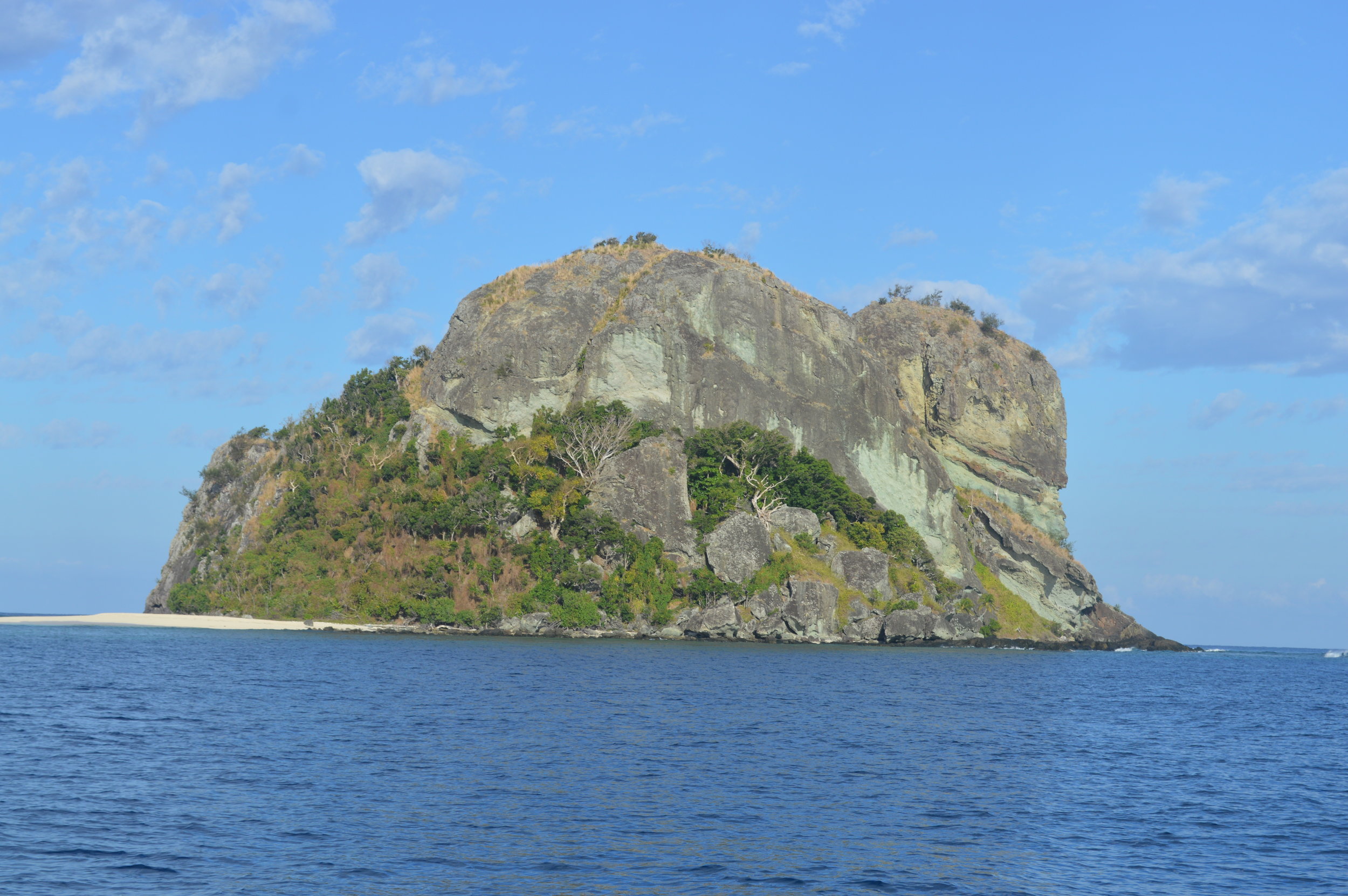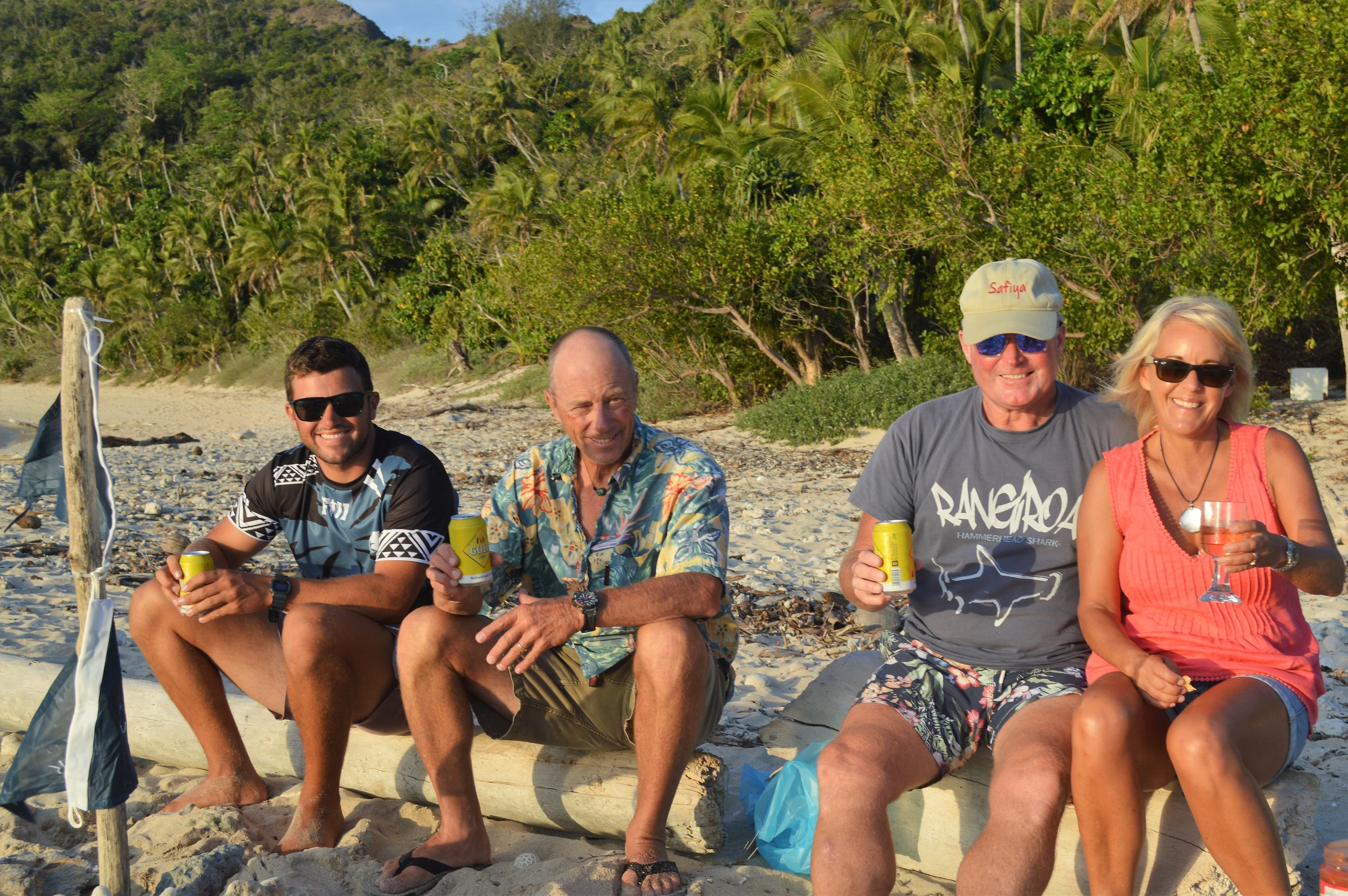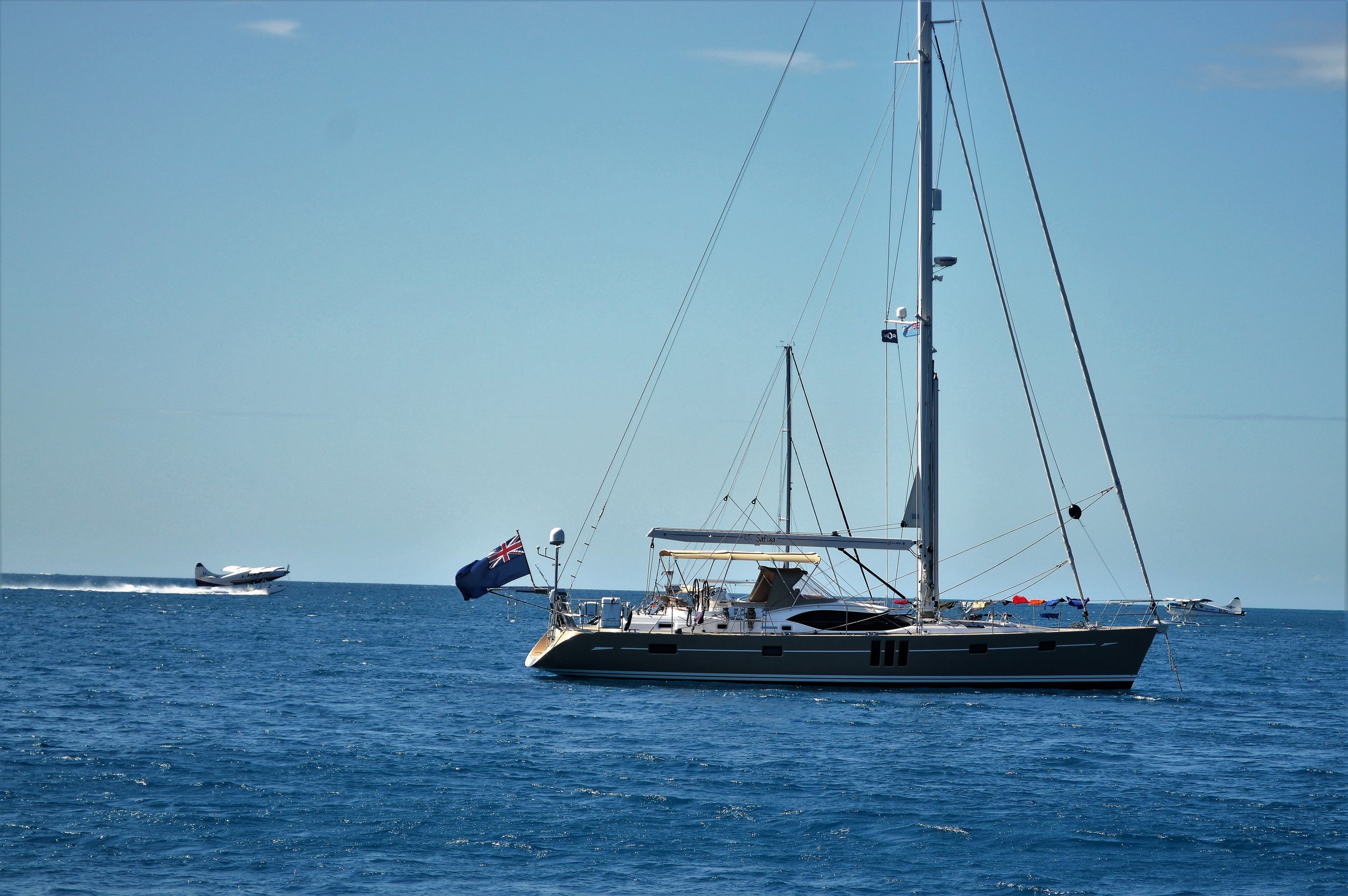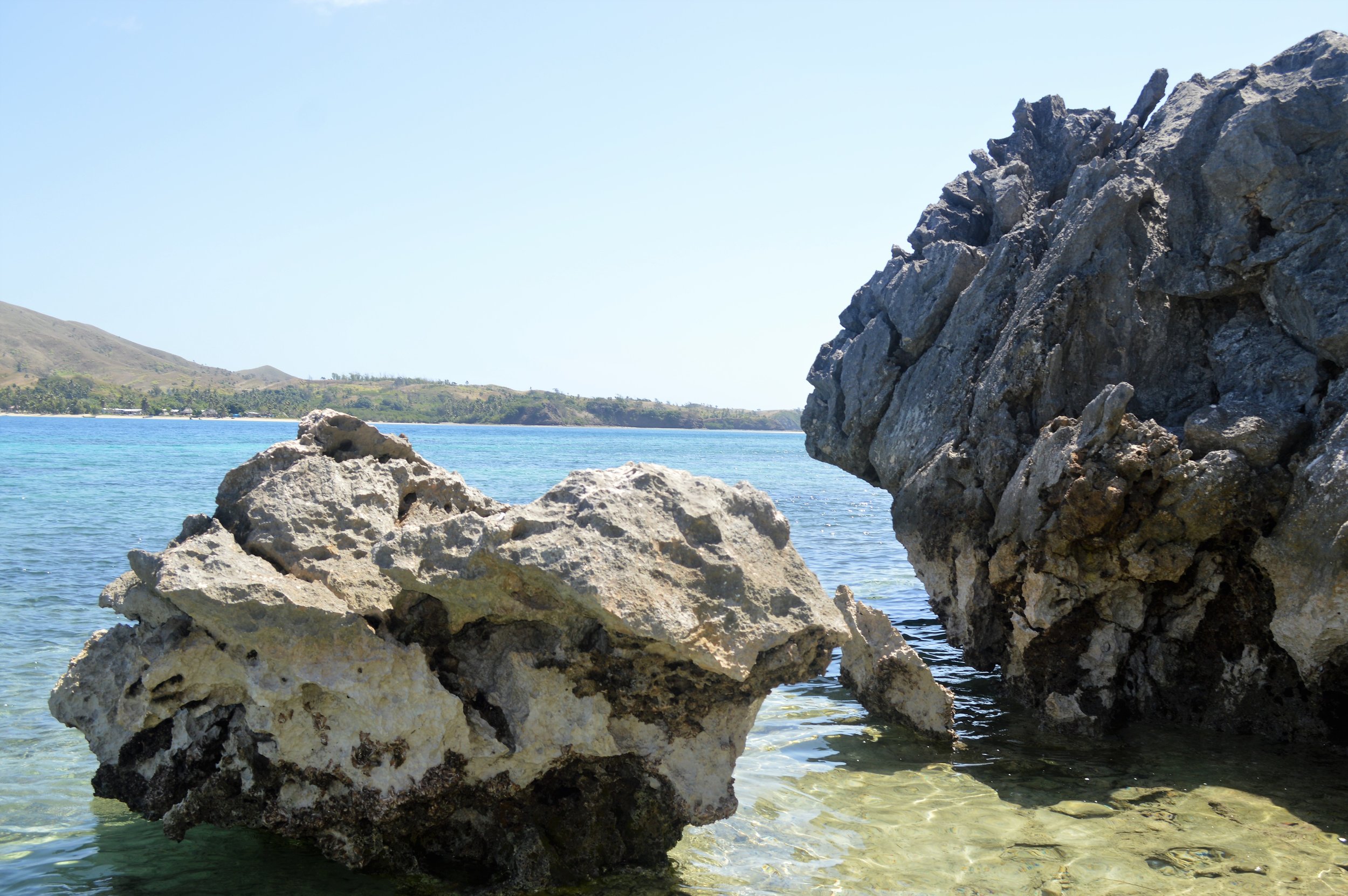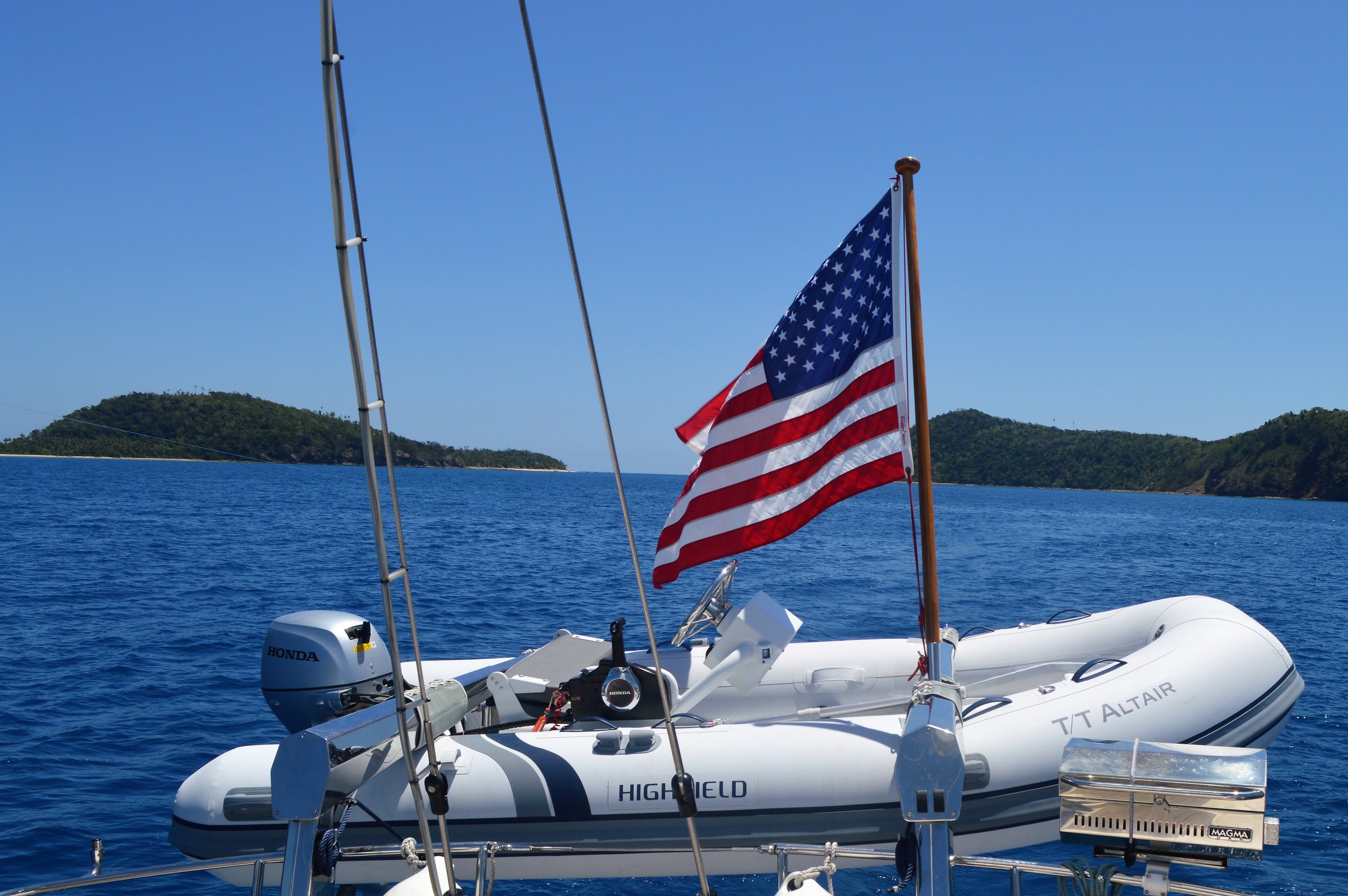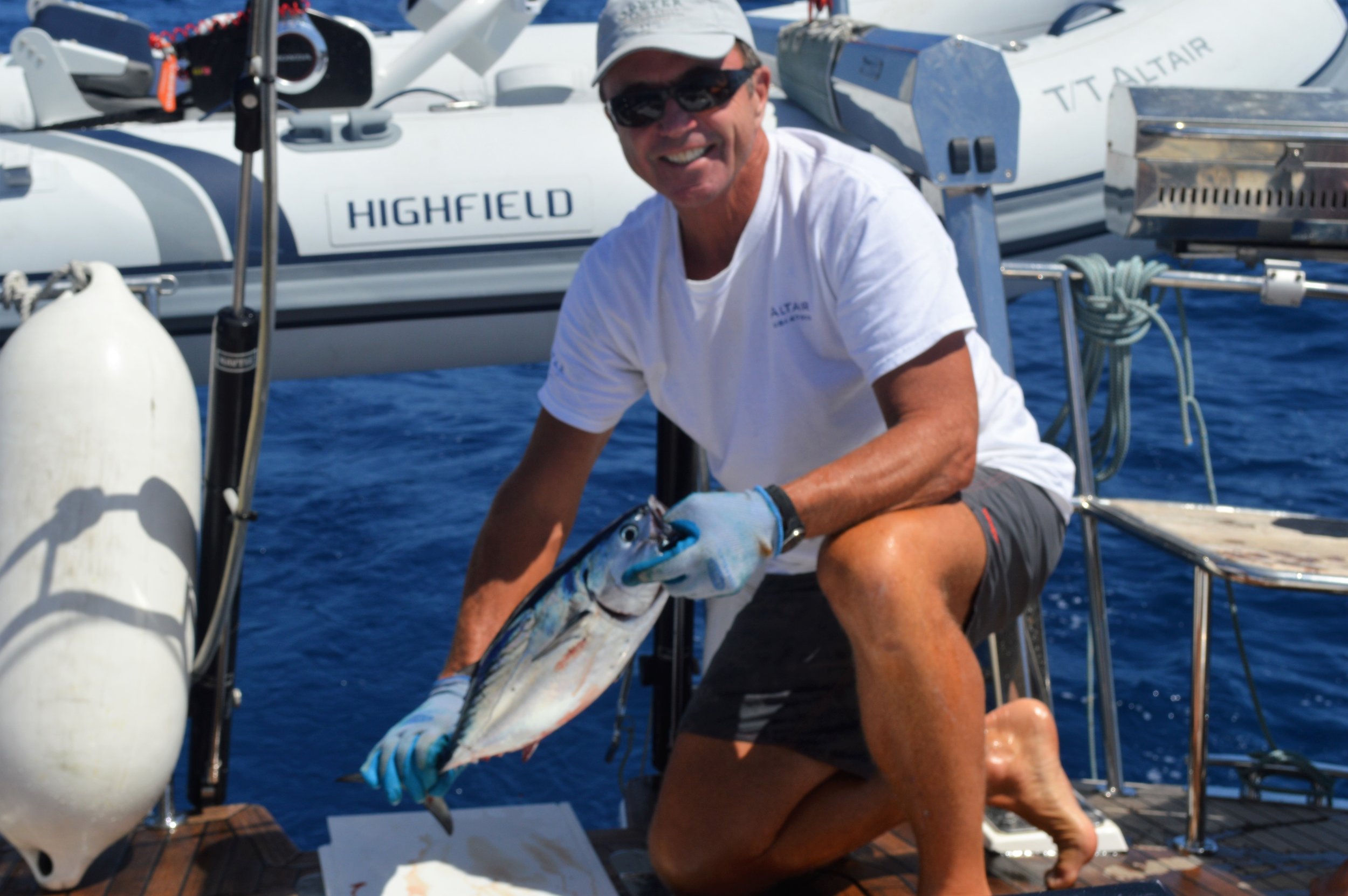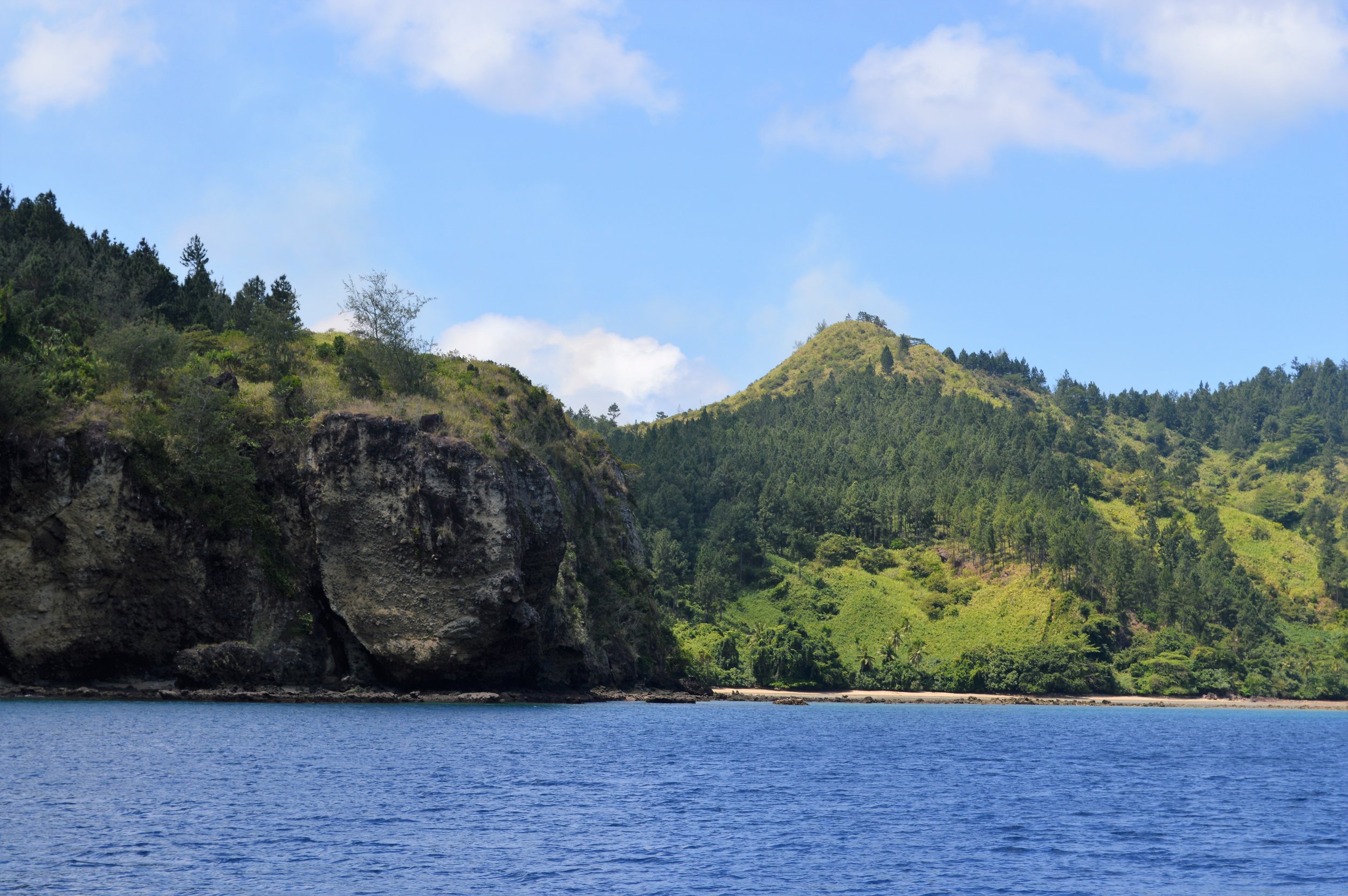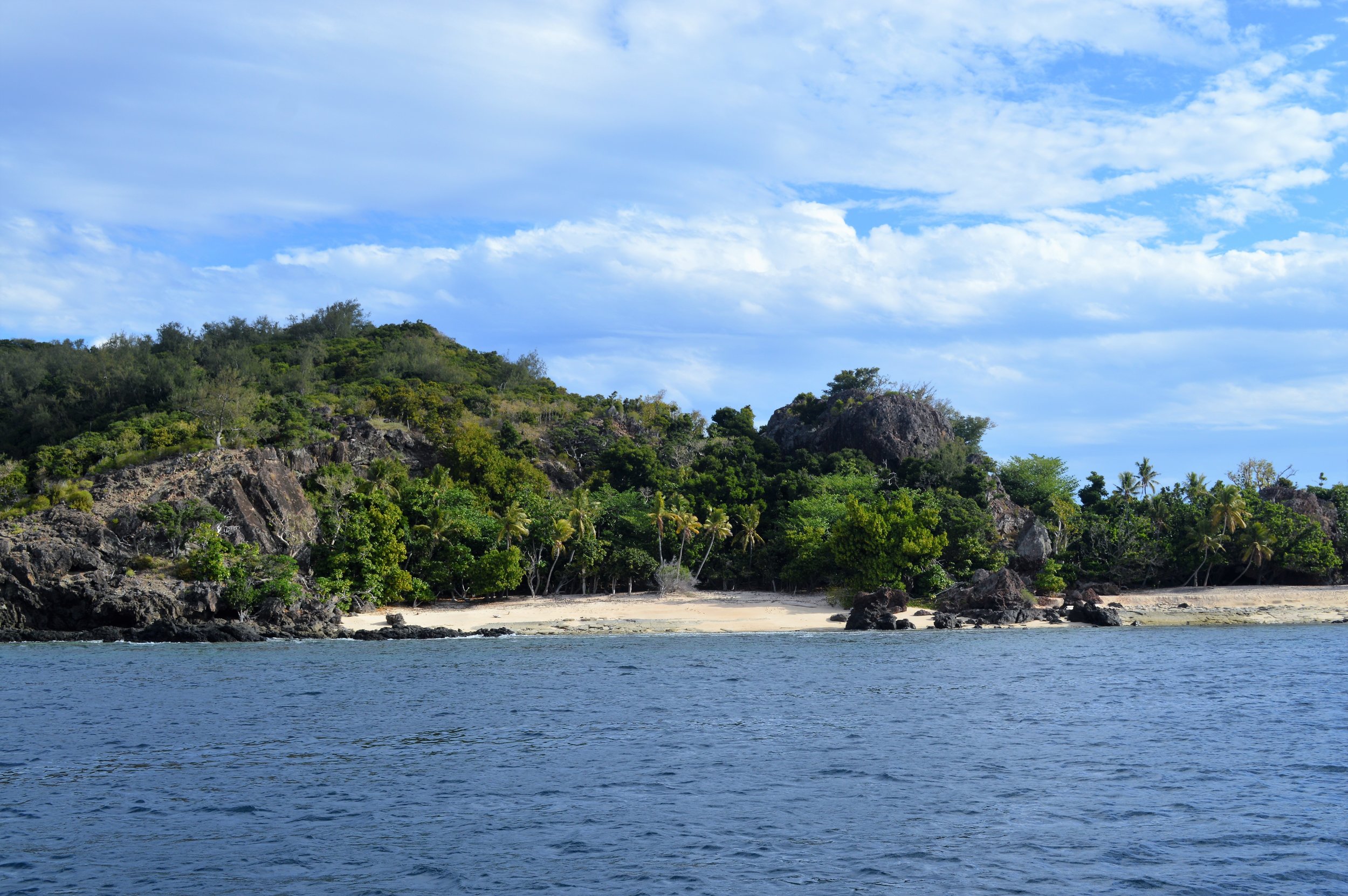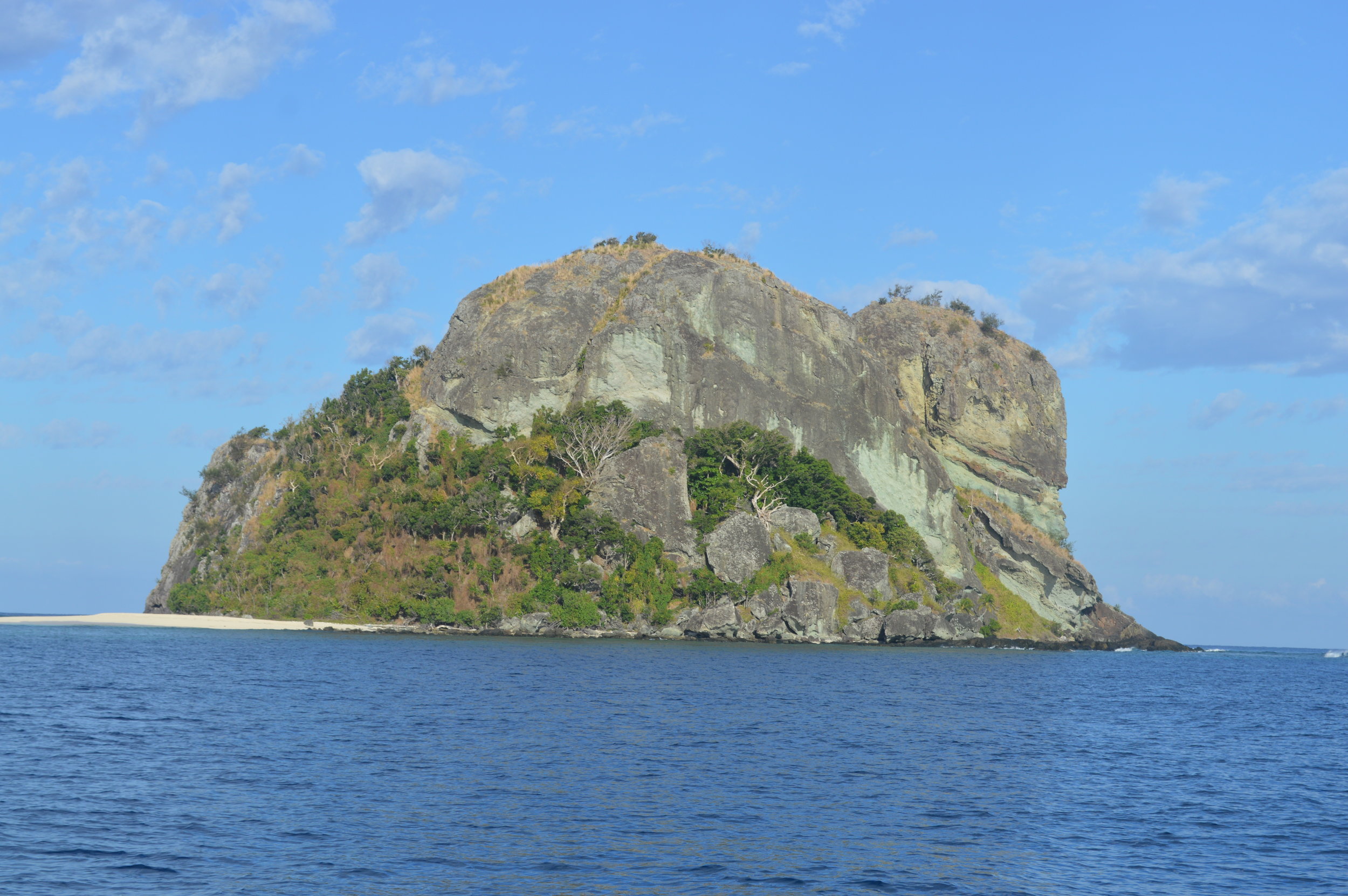 Other cool stops included a drift snorkel through a pass with manta rays. We met up there with a few other Oysters, so Don got to experience a big OWR group dinner. The snorkel in the pass with a strong current was great fun, but no rays. Missed them by a few days. There was a small resort there and a highlight was watching the sea planes landing in the middle of the Oyster fleet.
Under way the boys did manage to catch a blue fin tuna. So ceviche for apps and grilled filets for dinner.
Altair, Safiya and Tianelle all jumped on a tour boat that took us to some underwater caves. Visitors are not allowed in the caves on their own, in fact the locals have installed a locked gate. It was very much like the caves we went into in Tonga, except in Tonga they were free and we were the only ones there.
Another notable stop was in a lovely bay with a long sand beach. I think it was Waya Island? No village. Altair, Safiya and Tianelle went in search of a snorkel to see a WWII plane wreck site. We had a nice hike across the island, great to stretch our legs. The plane was rumored to be American. It was a nice swim, but we were unable to tell much about the plane. There were a few lion fish hanging out. To me it appeared that the escape hatch was separated from the body of the plane, and I felt better thinking the pilot had escaped.
At our last stop, Drawaga Island, we went ashore for a hike with a guide. No sevu sevu ceremony required, we just handed over our last clump of kava. The hike was straight up a steep slope on slippery sharp volcanic rock. Very hot. Great view from the top, lots of spiders so I was afraid to sit down. Yeah.
On the way back we stopped at Musket Cove Marina on Malo Malo Lai Lai. The objective was a nice 30th anniversary dinner for Harvey and Sue. The meal was ok, the champagne was outstanding. 30 years is a milestone! It is so nice to have our Oyster family to celebrate with on our journey.
Back to Port Denarau to drop off Don and pick up Kem. Kem did our first leg of this journey from Rhode Island to Antigua – a rough one. He is here to do the Fiji to Auckland, New Zealand passage. We'll leave from Musket Cove as Oyster has arranged for our check out there. As usual there is a lot of talk and speculation about the weather for the passage and the best time to leave. It is about 1200 miles and will take Altair 8 to 9 days.