New Zealand Part 1 – North Island
Altair made it to Auckland in about 8 days - tough conditions. Another fun ride for our friend Kem, who was also on the infamous Antigua Run. Suffice it to say that the trip was "sporty". Hard on the wind – waves breaking over the dodger and drenching us in the cockpit. Before we left Fiji we pulled out the wool blankets and long underwear that we haven't seen since last December in Rhode Island. I had a hard time believing we would need them. Yikes – 3 or 4 days out from Auckland the big freeze began. Early spring conditions. We entered Viaduct Marina at sunrise and pulled up in front of Safiya on the Customs Dock.
Wow – Auckland is a fantastic, vibrant city. It is so good to be here! Ken, Kem and I settled in and started exploring Auckland. Oysters keep arriving in preparation for the upcoming welcome party. As we walk along the waterfront it seems like we know every other person – all OWR people! Restaurants, bars, beautiful provisioning, and all the best yacht services to get our fleet ready for the next leg. Viaduct is right in the center of Auckland's waterfront, with the iconic Sky Tower as a backdrop.
Yes, the Pacific leg is done! We are now gearing up for the Antipodean Leg. What a milestone!
Lots of fun day trips. Ferry over to Waiheke for a winery/tasting tour – rainy, cold day, but gorgeous little wineries, very good wine and a delicious lunch. We look forward to cruising here in Hauraki Gulf. We also ferried over to Devonport. Lovely town with nice walks, restaurants, and the Torpedo Bay Naval Museum.
As the countdown to Ken's 60th birthday began Sue and Harvey of Safiya decided to celebrate by taking Ken "glide carting."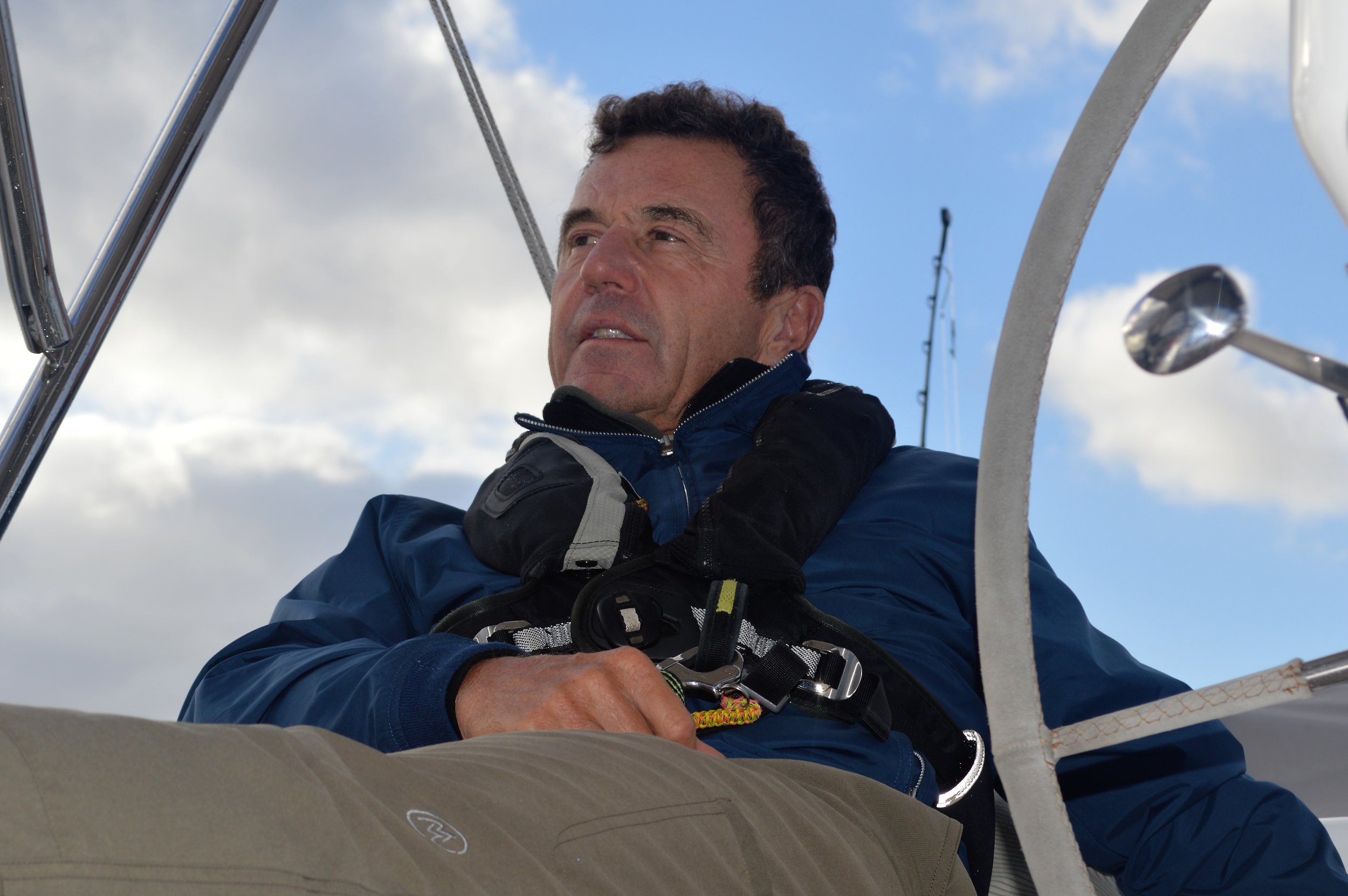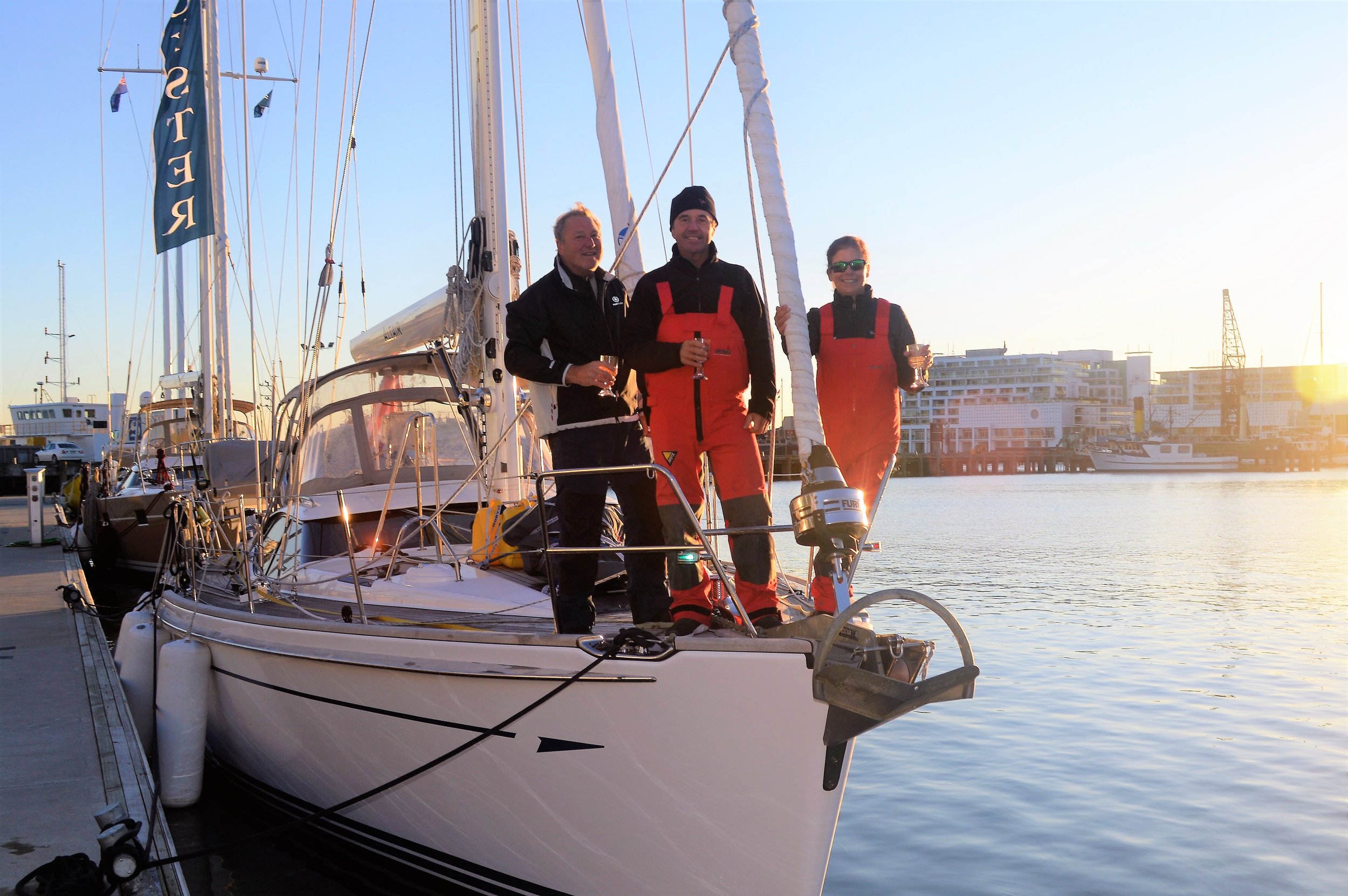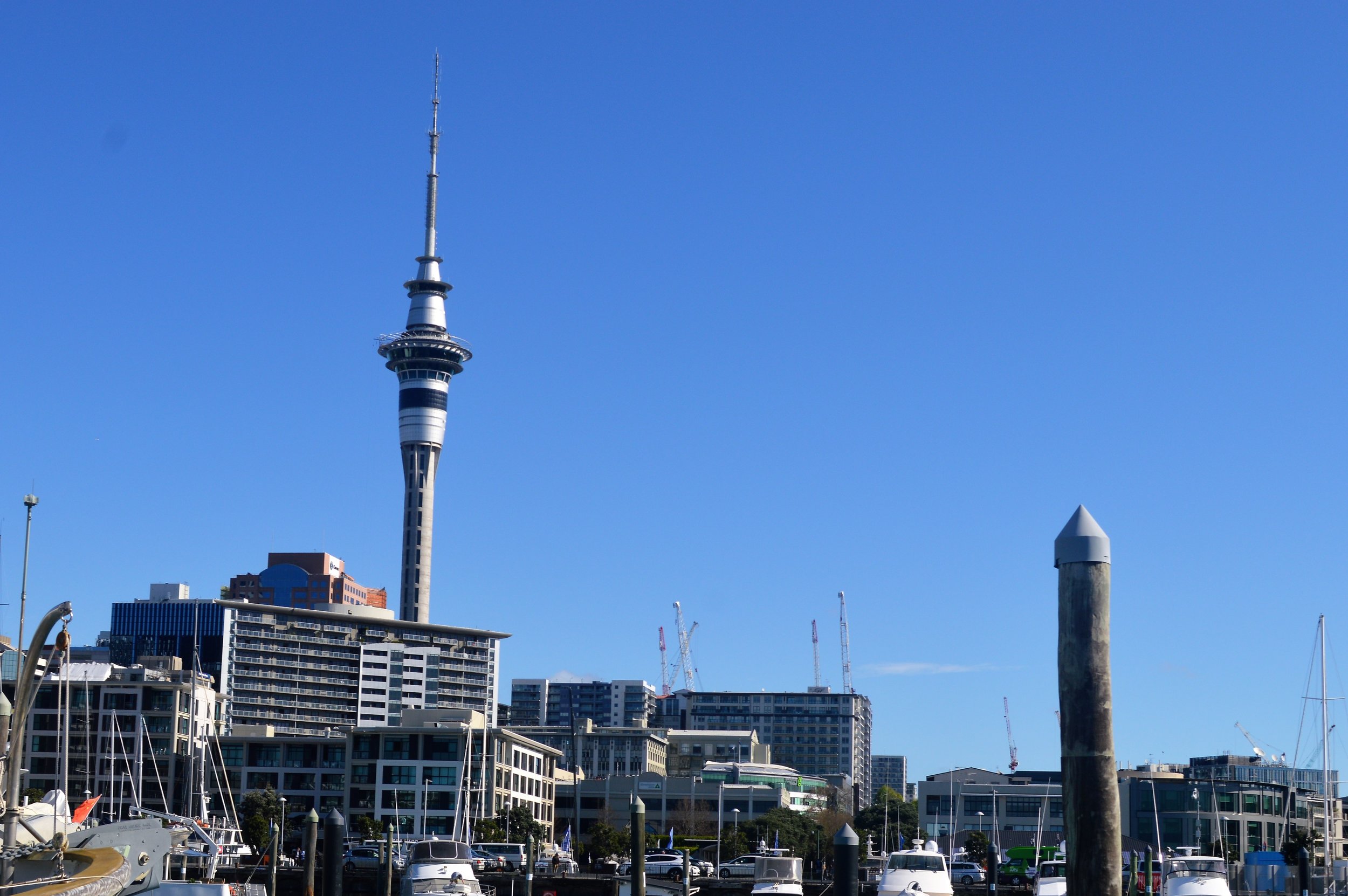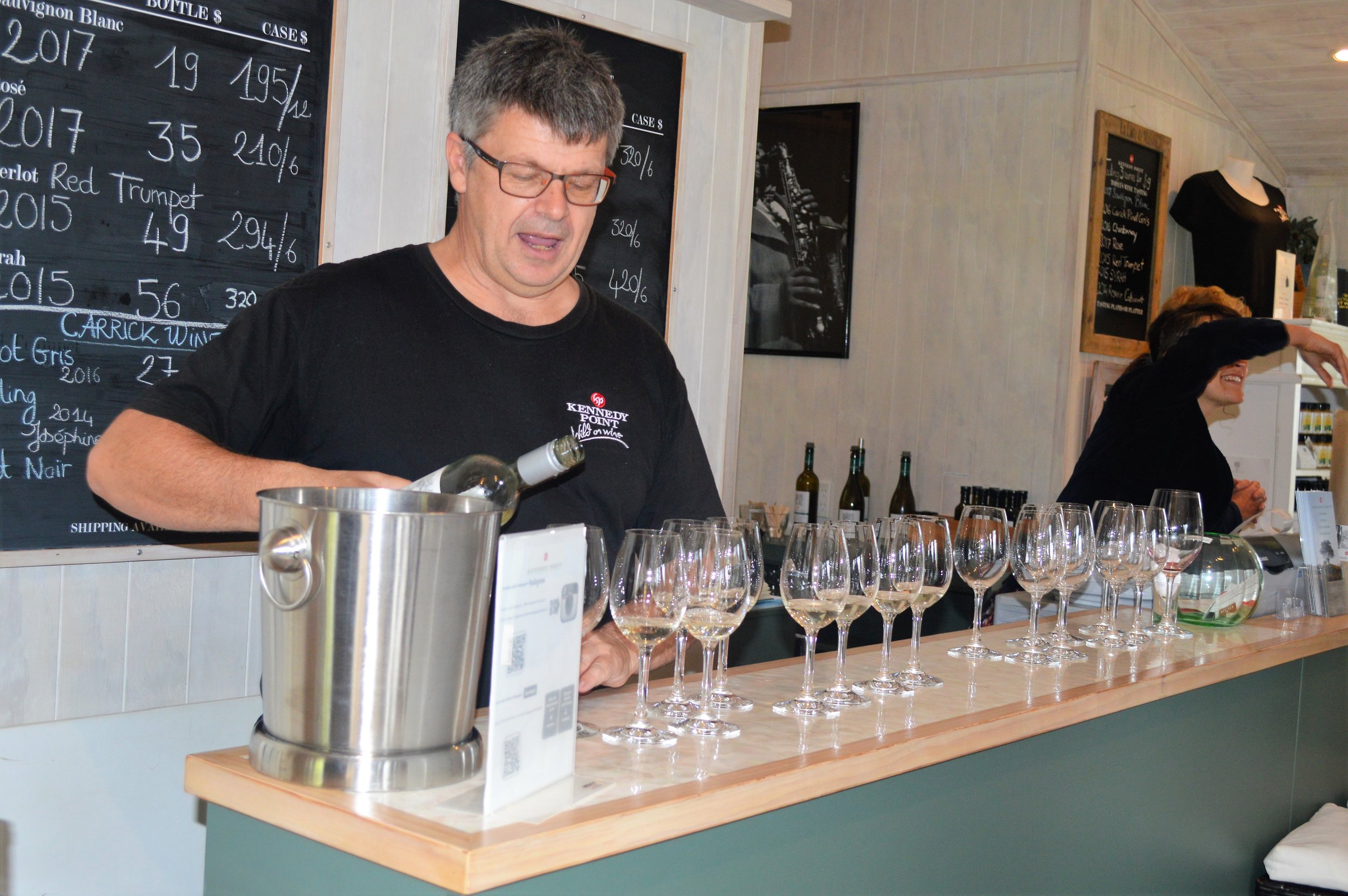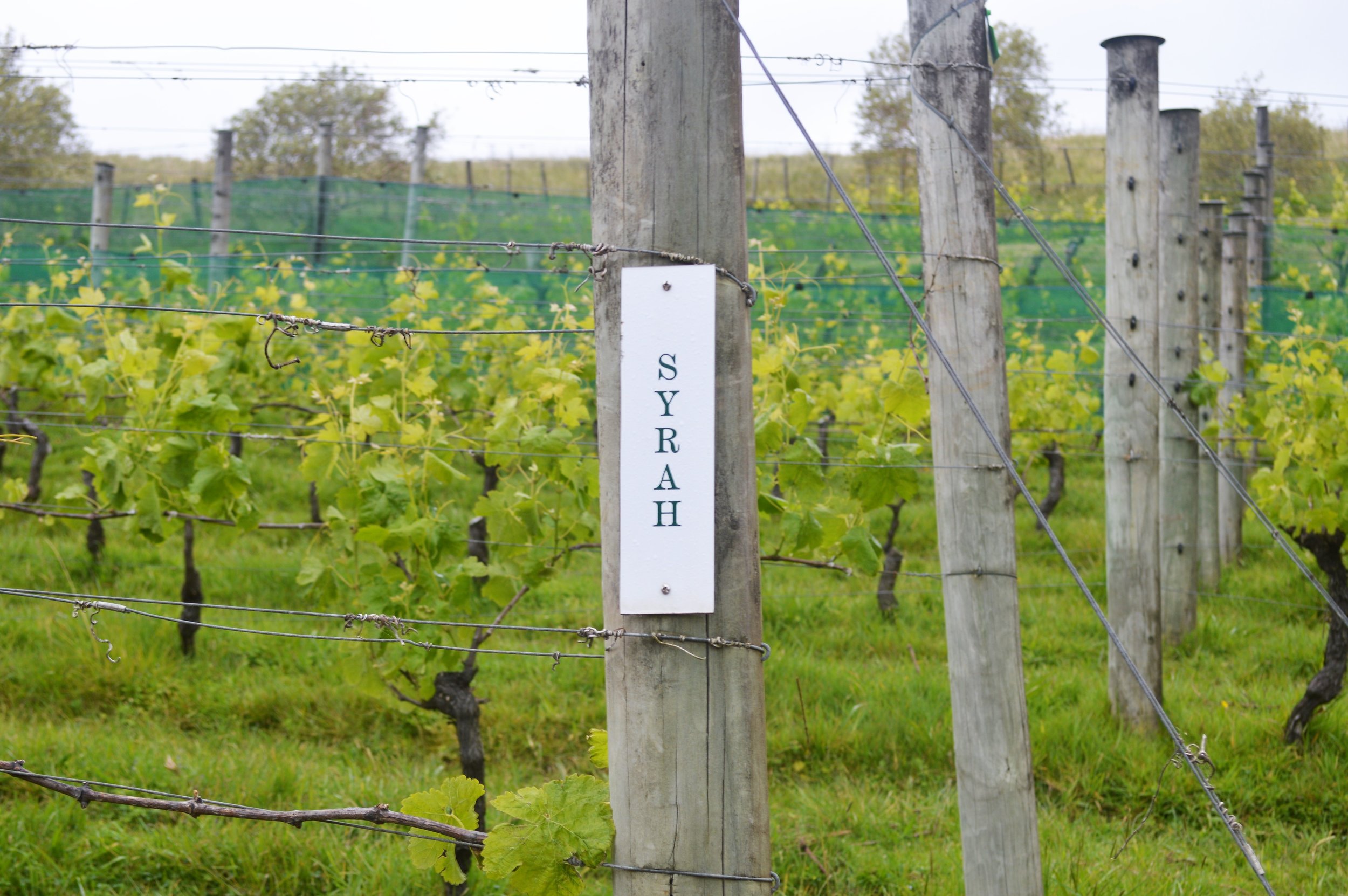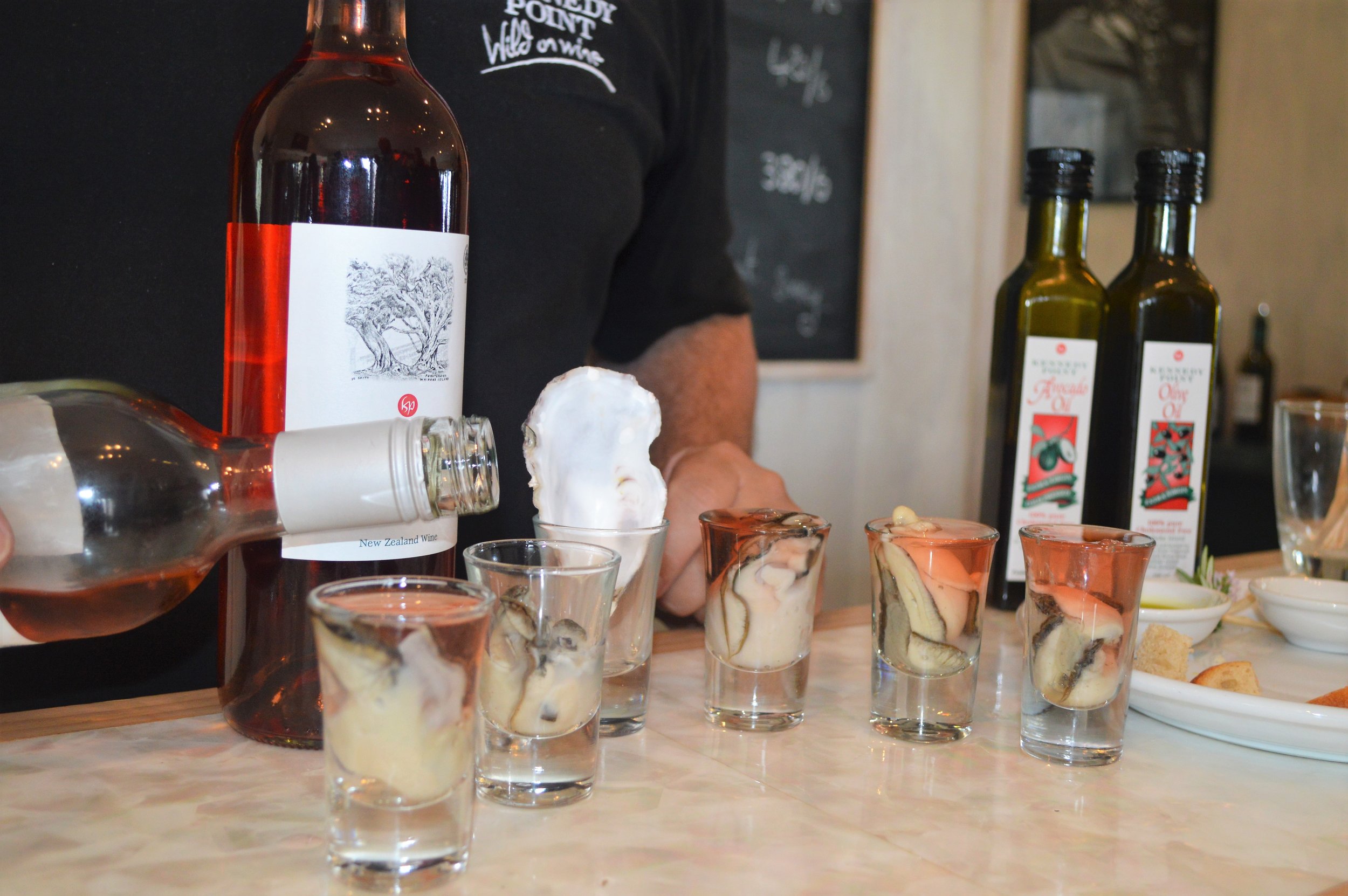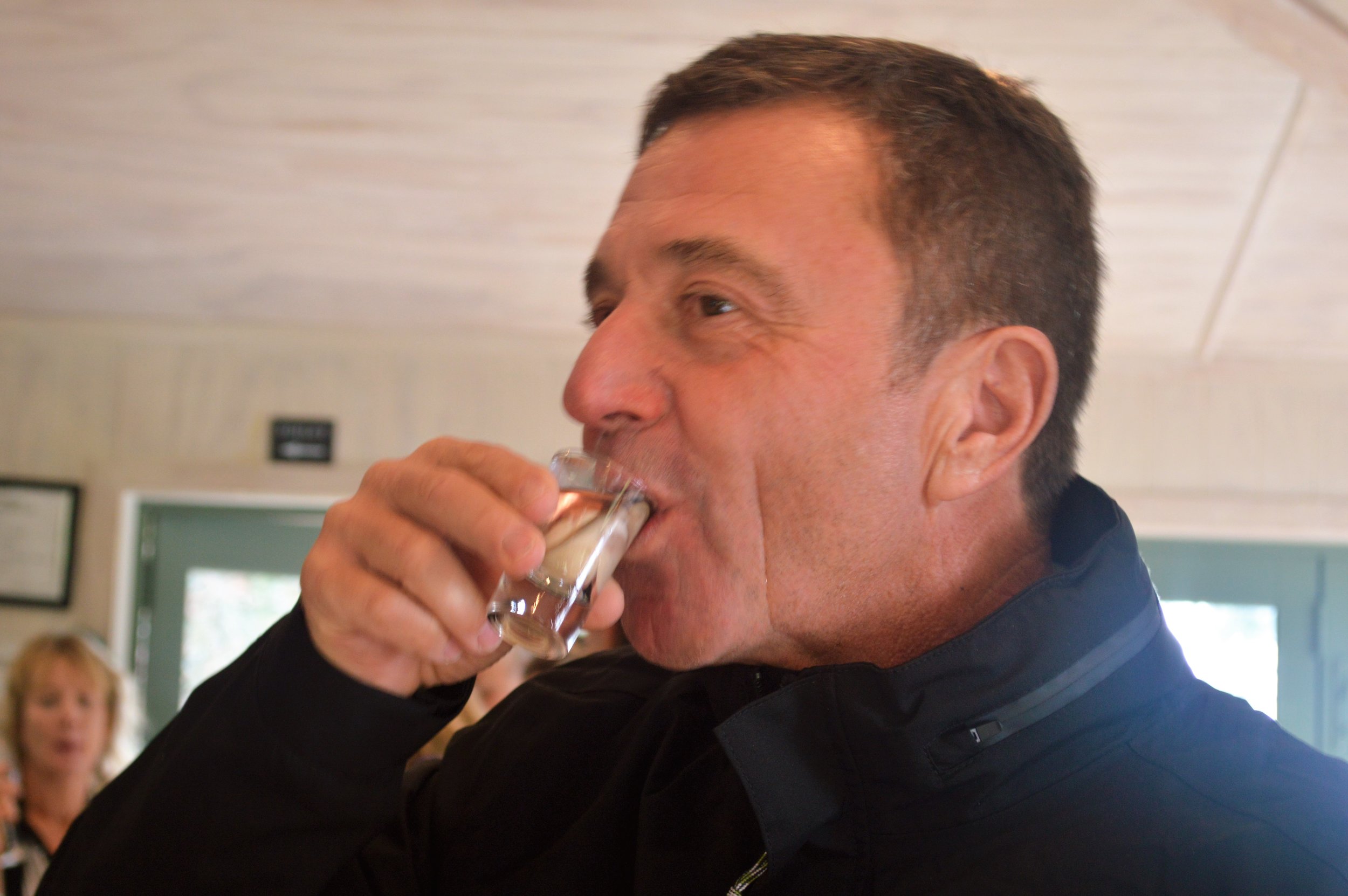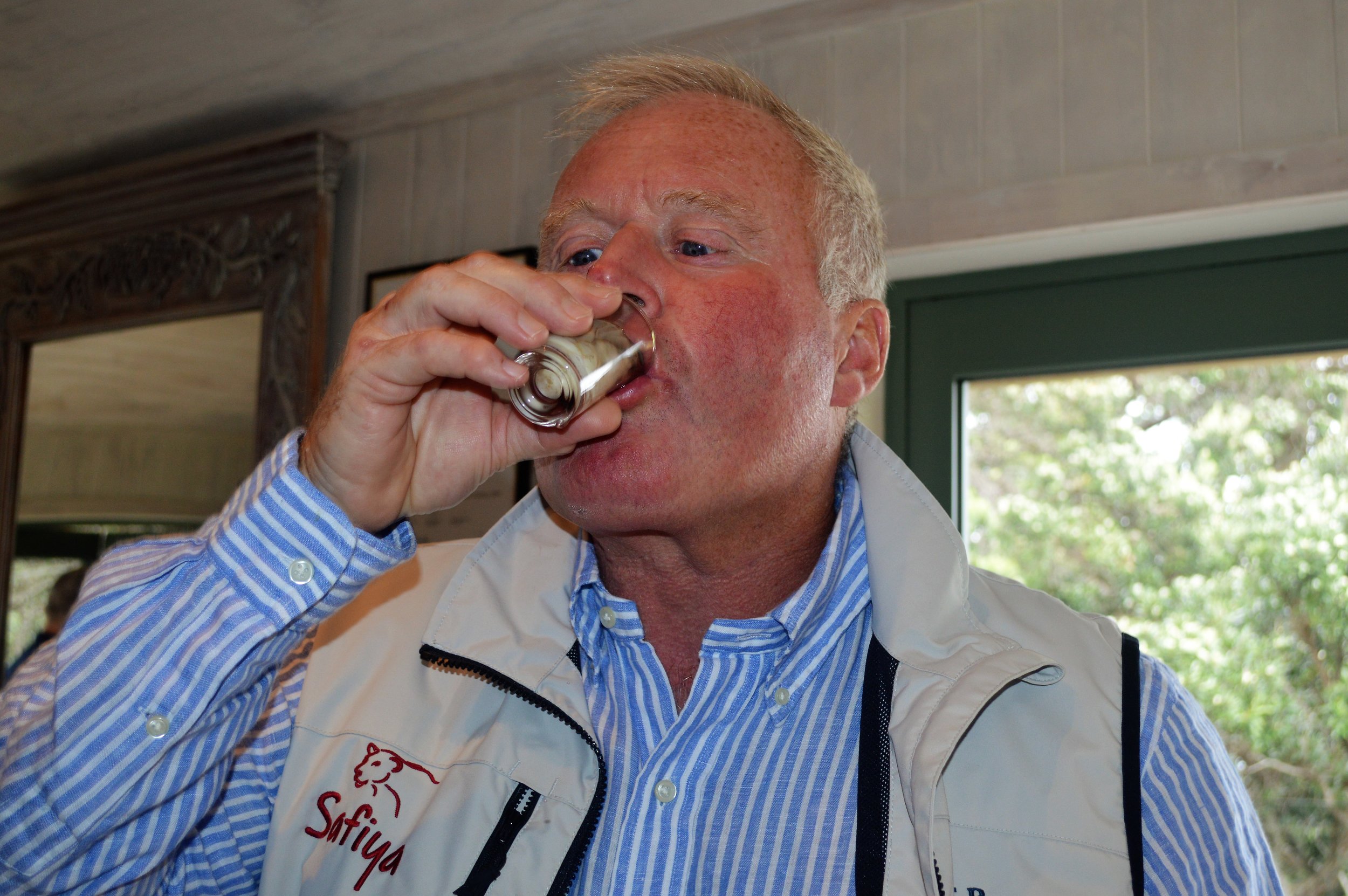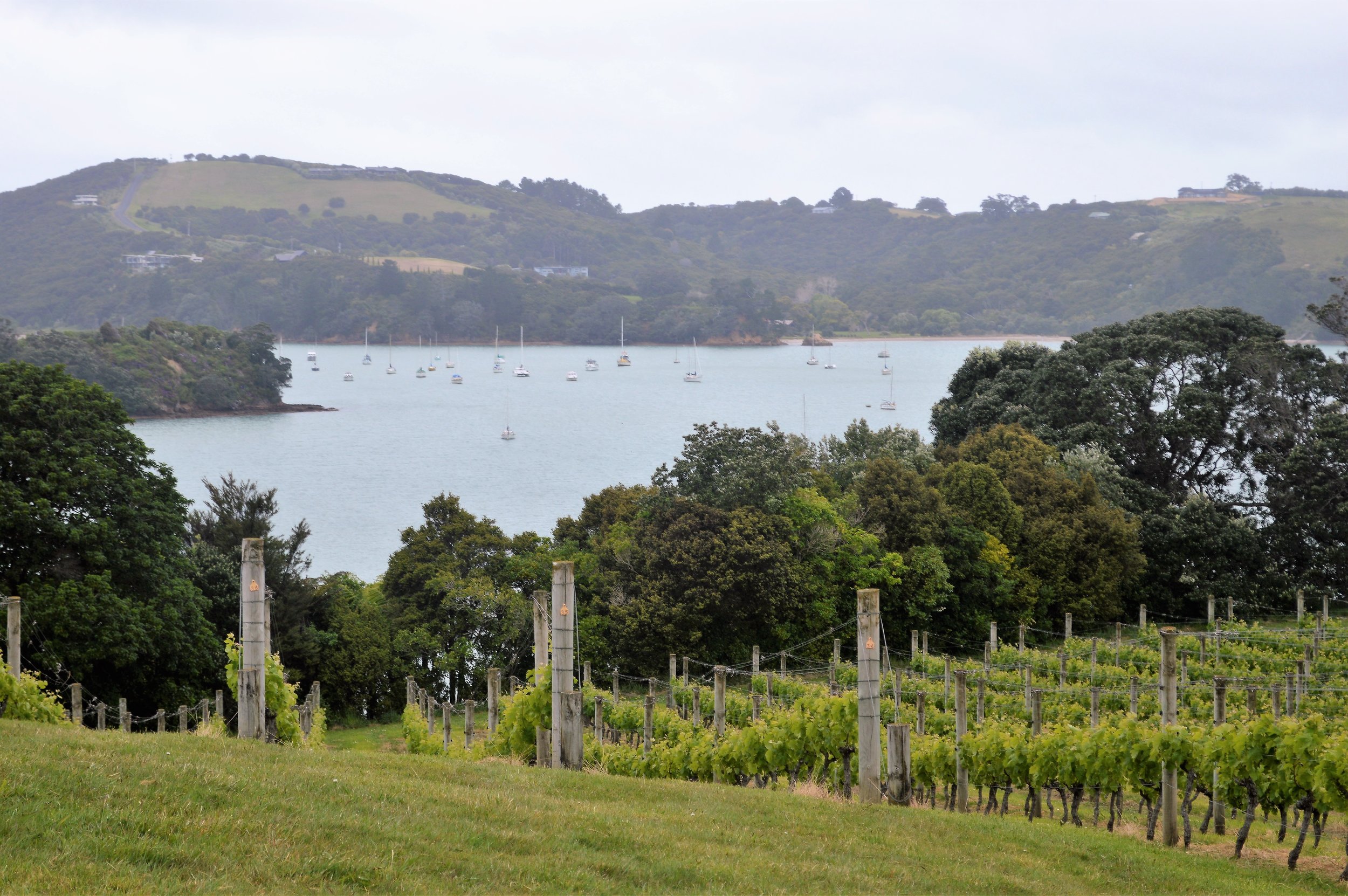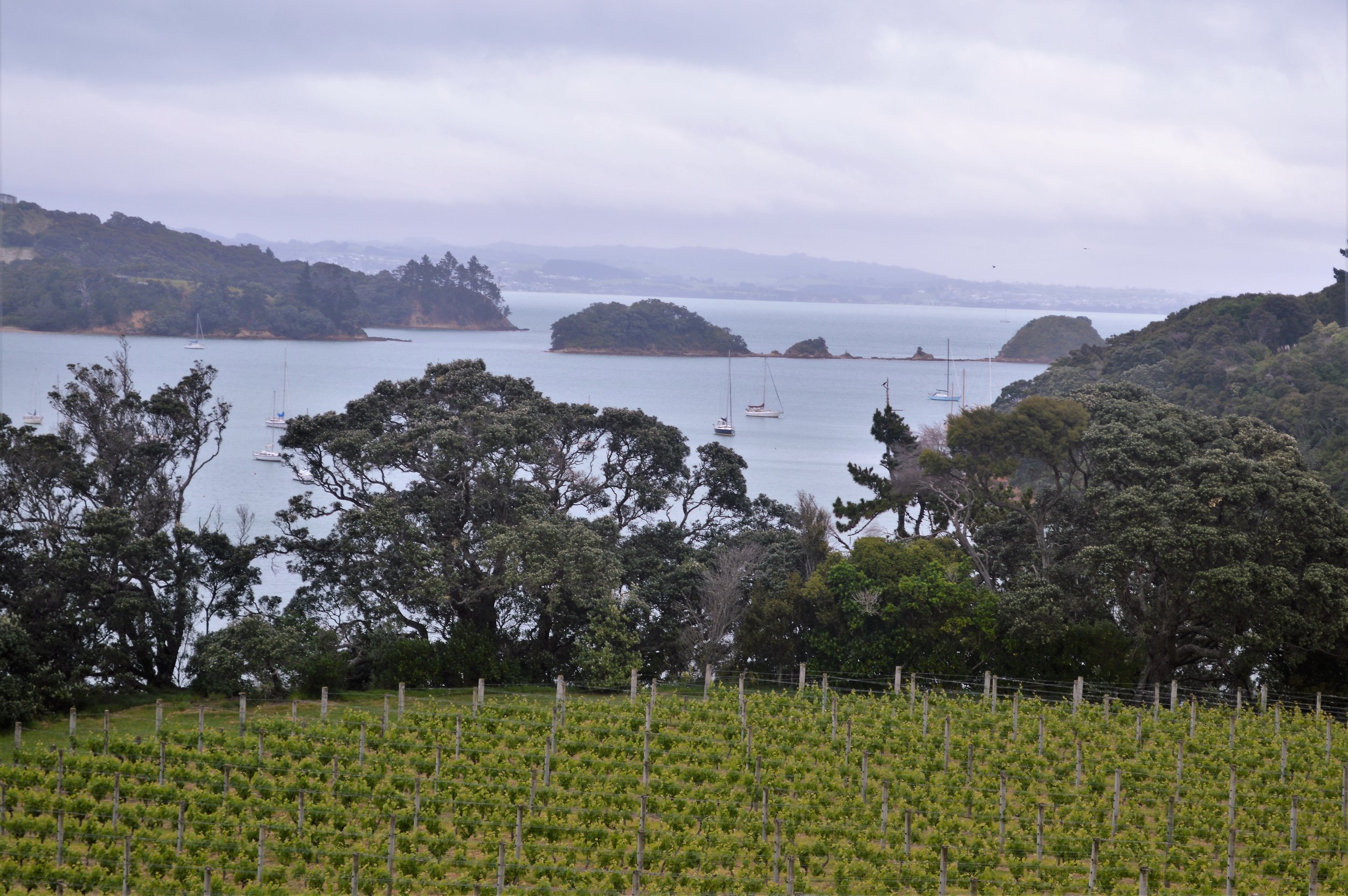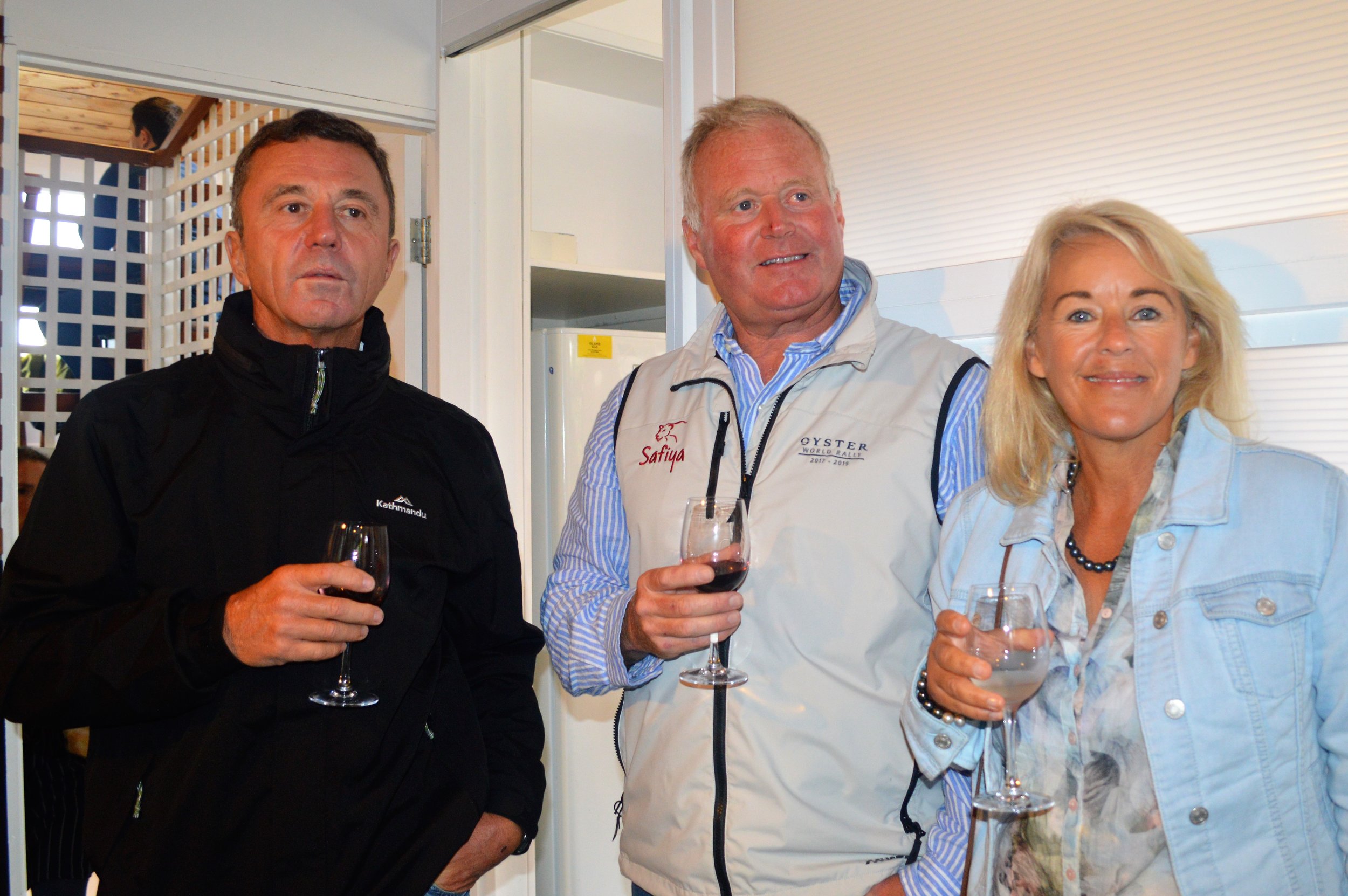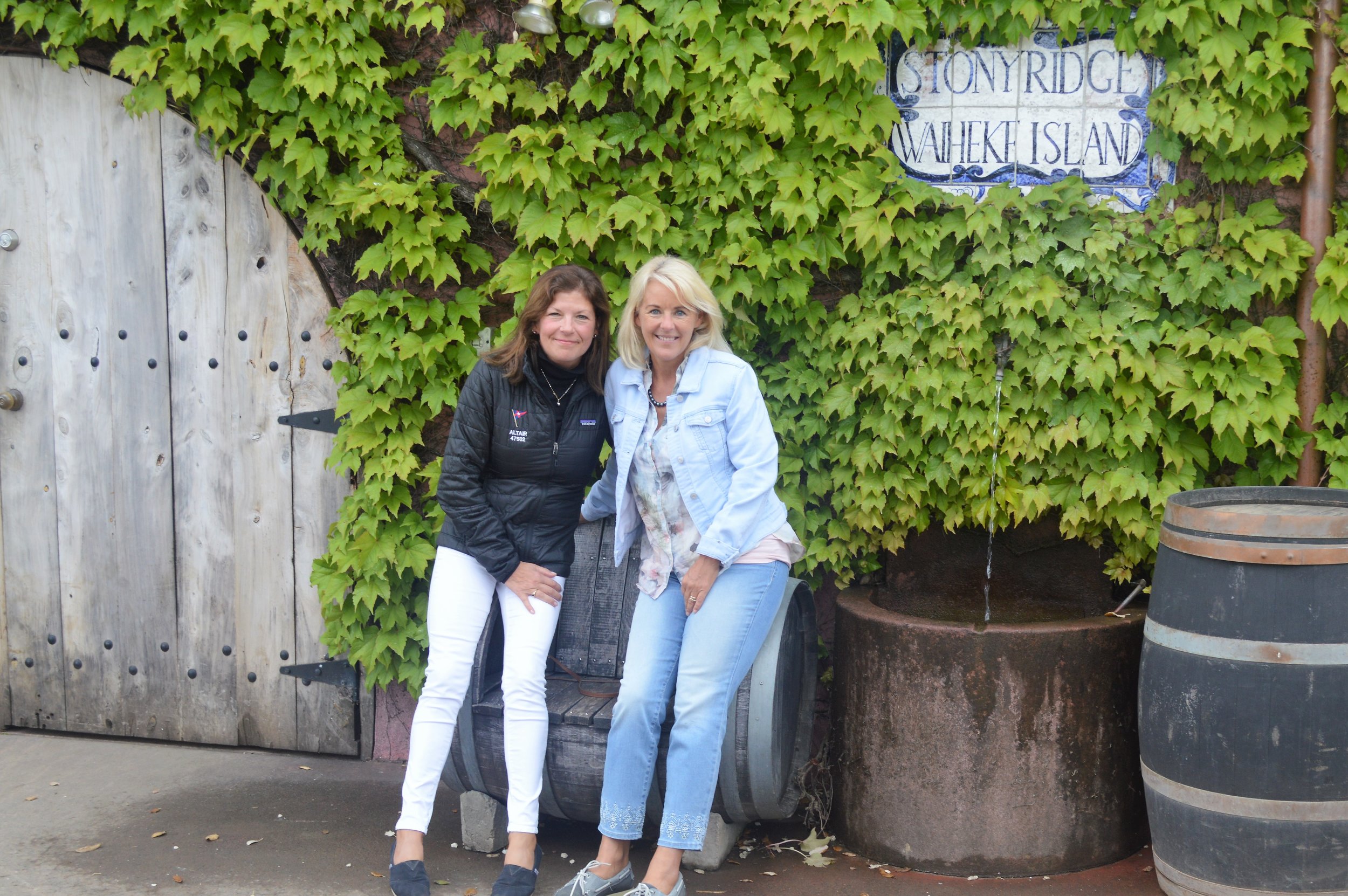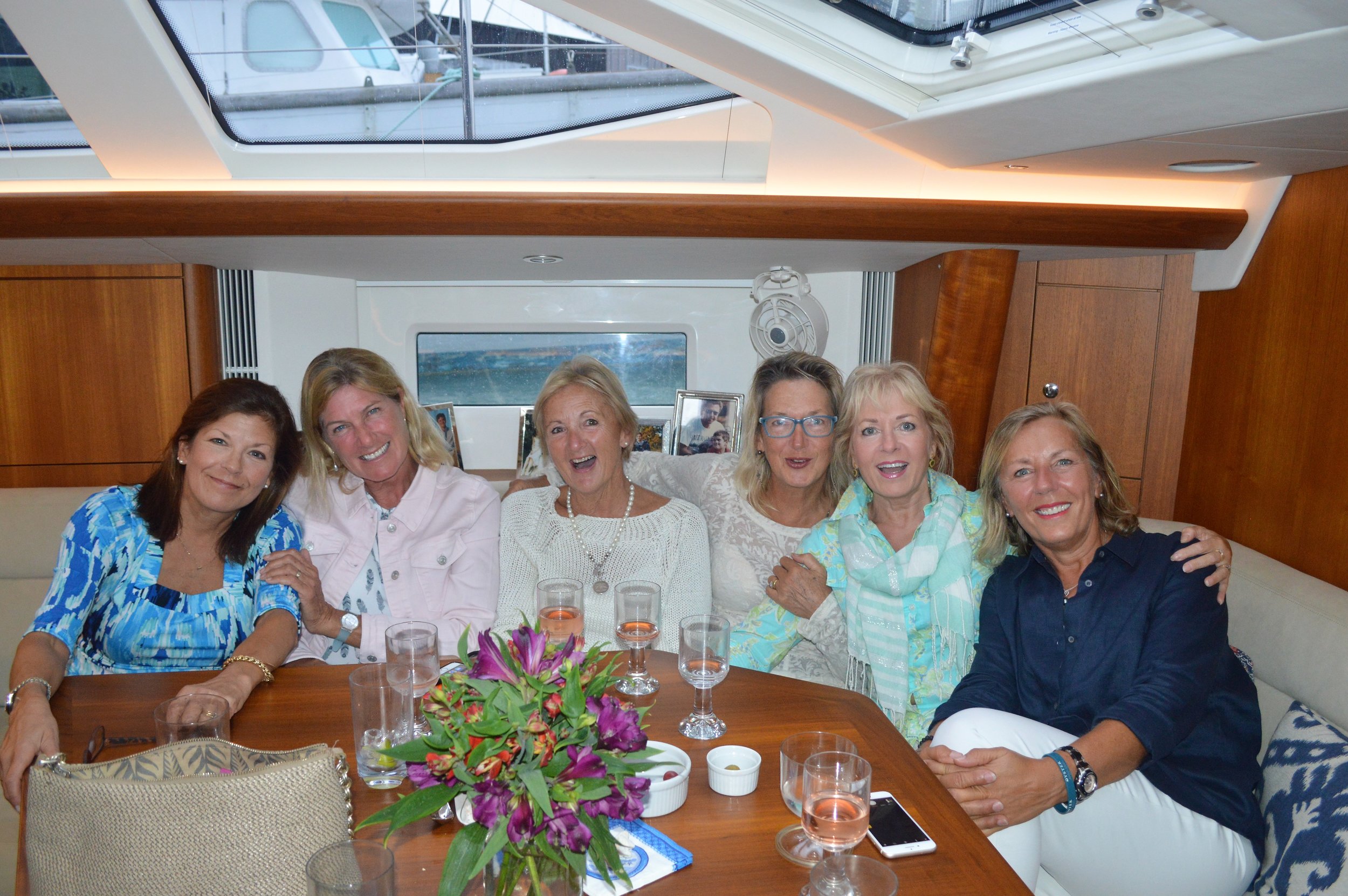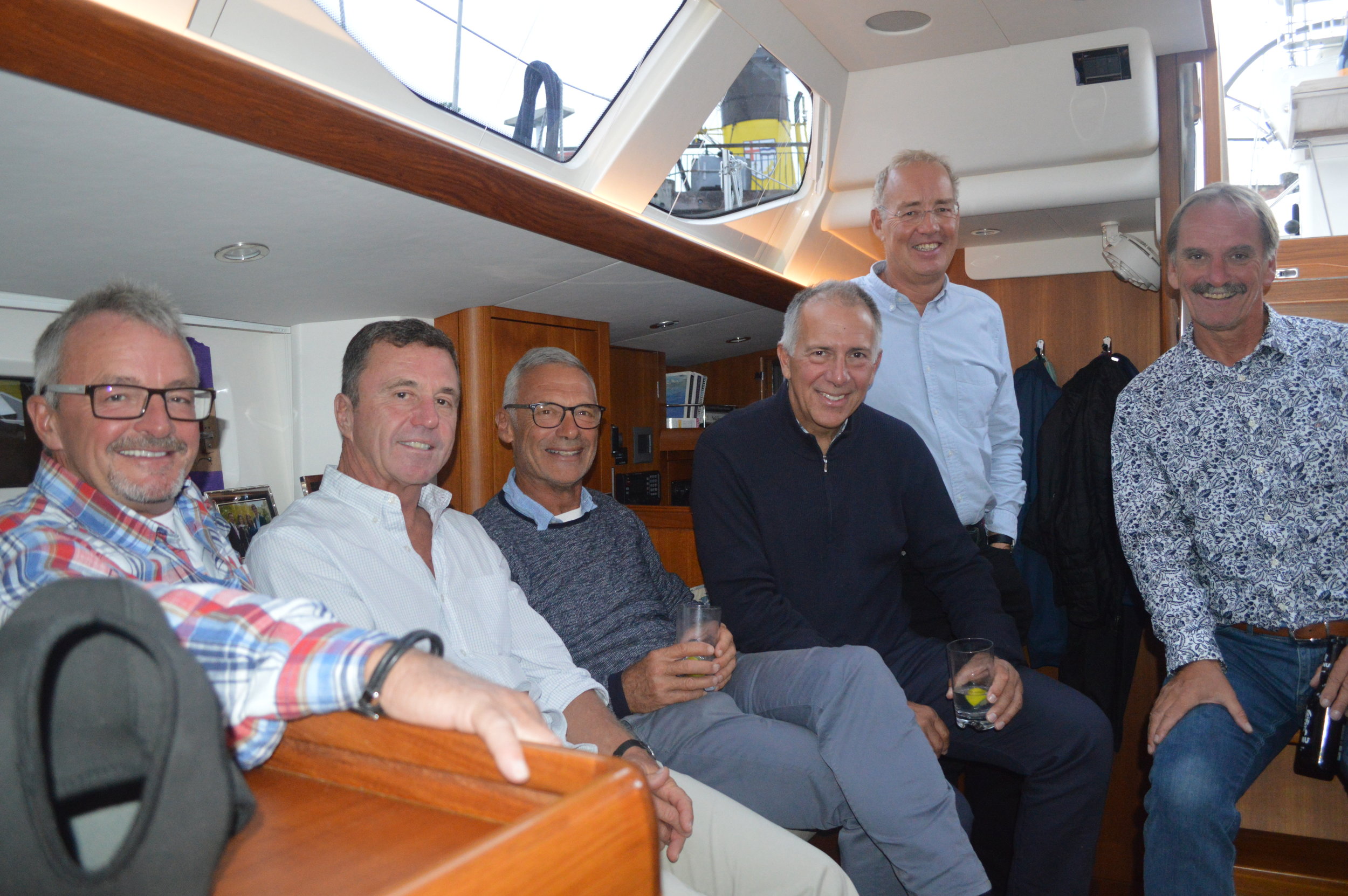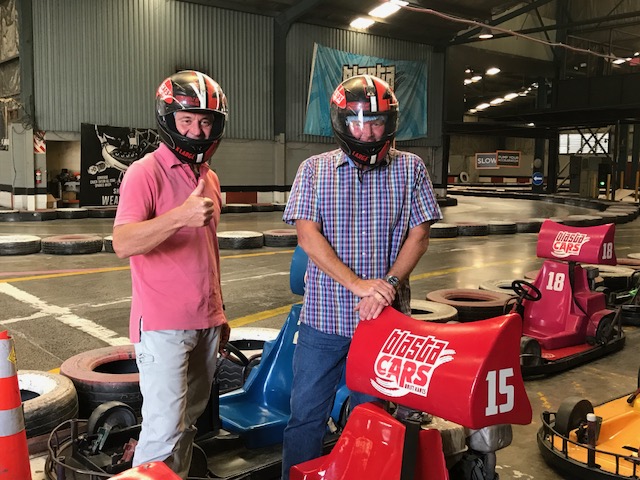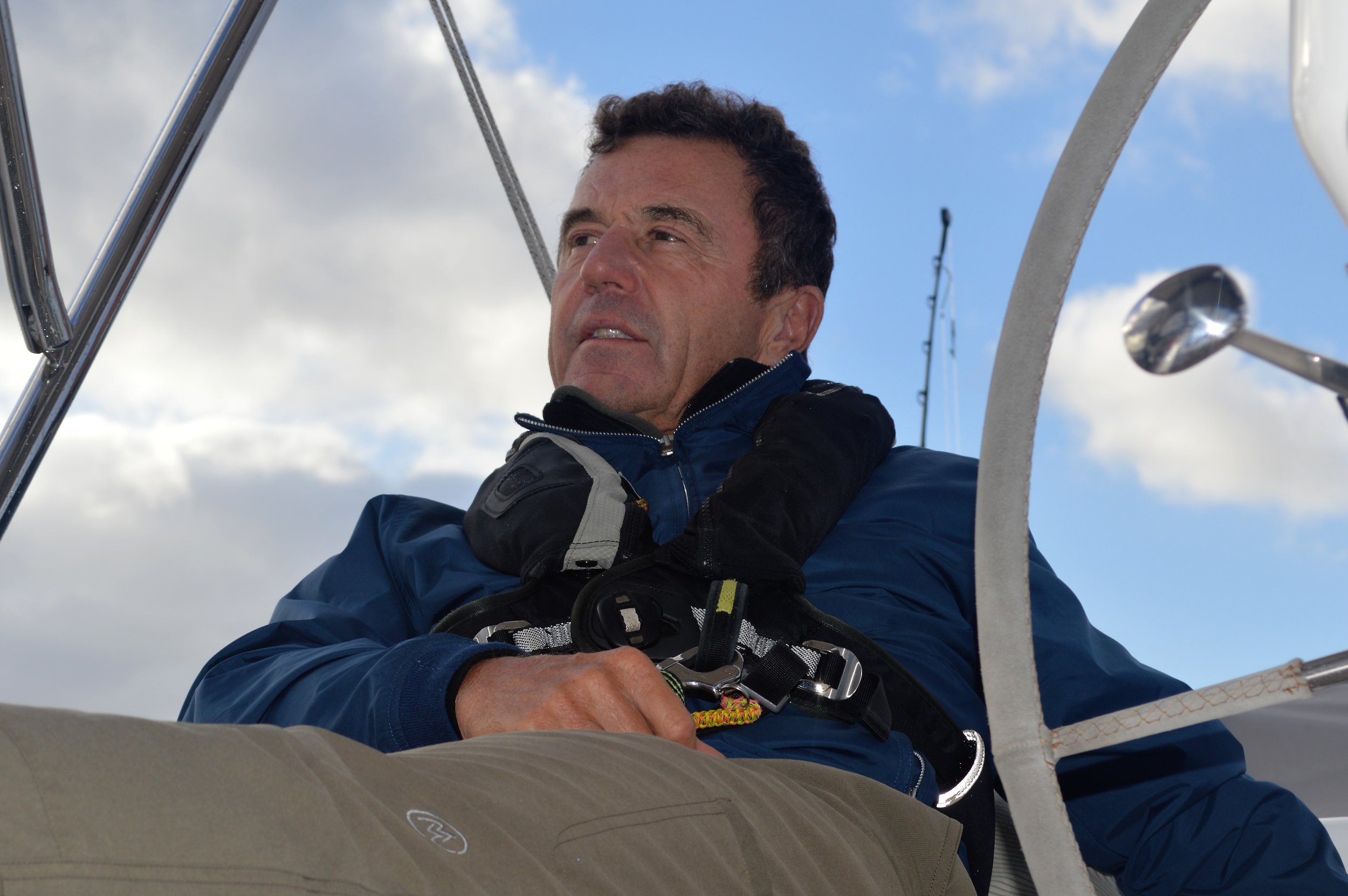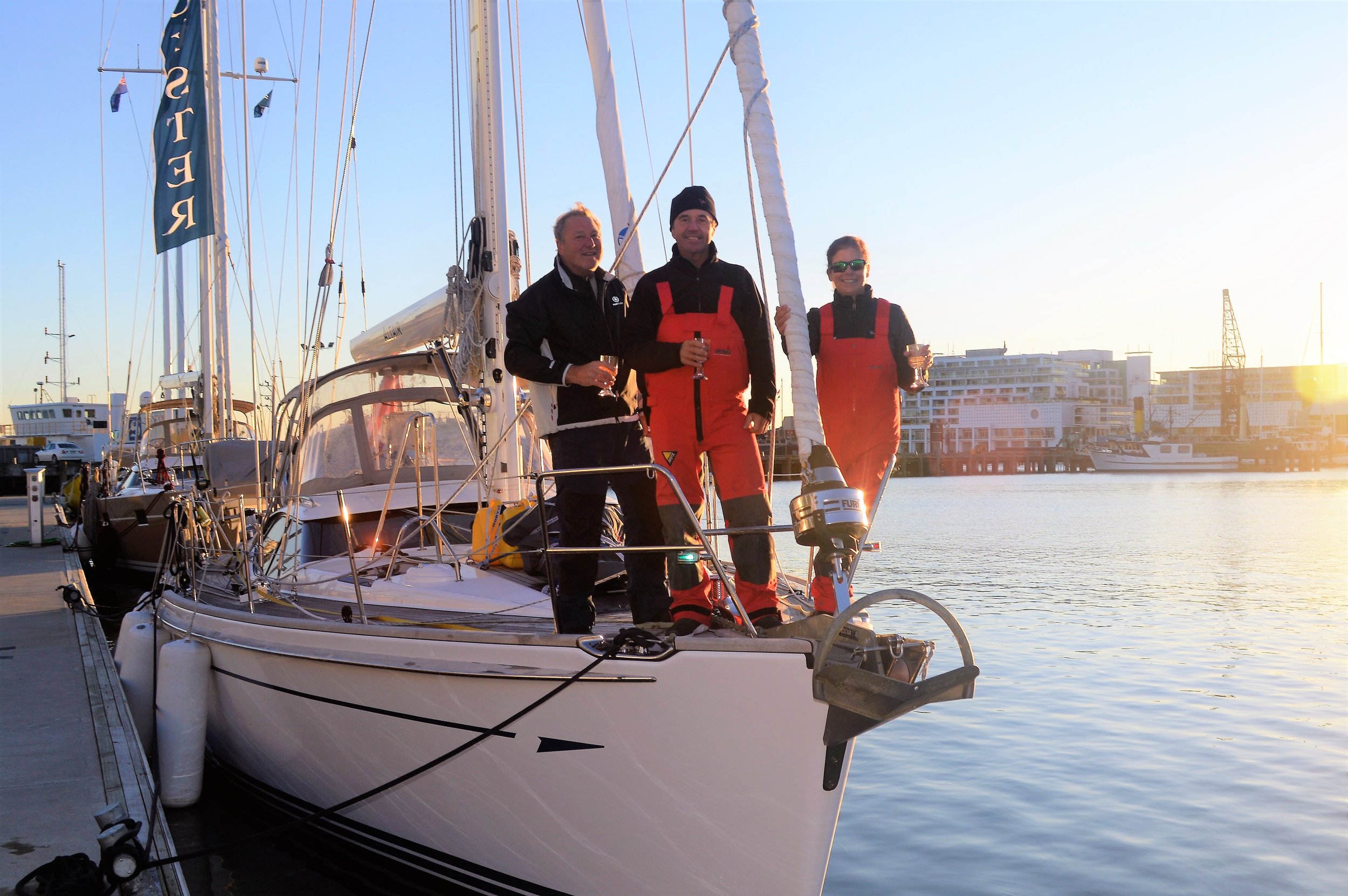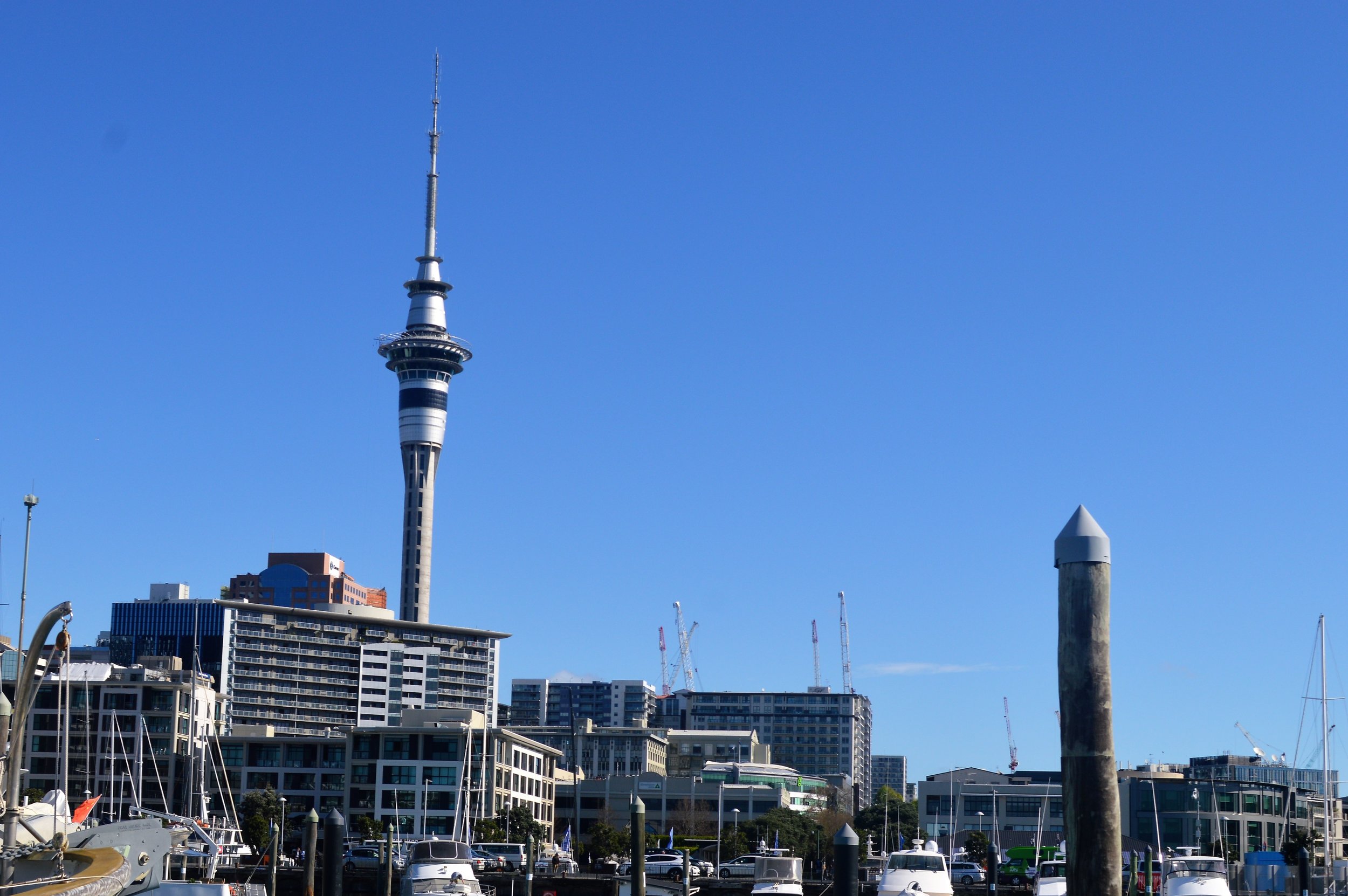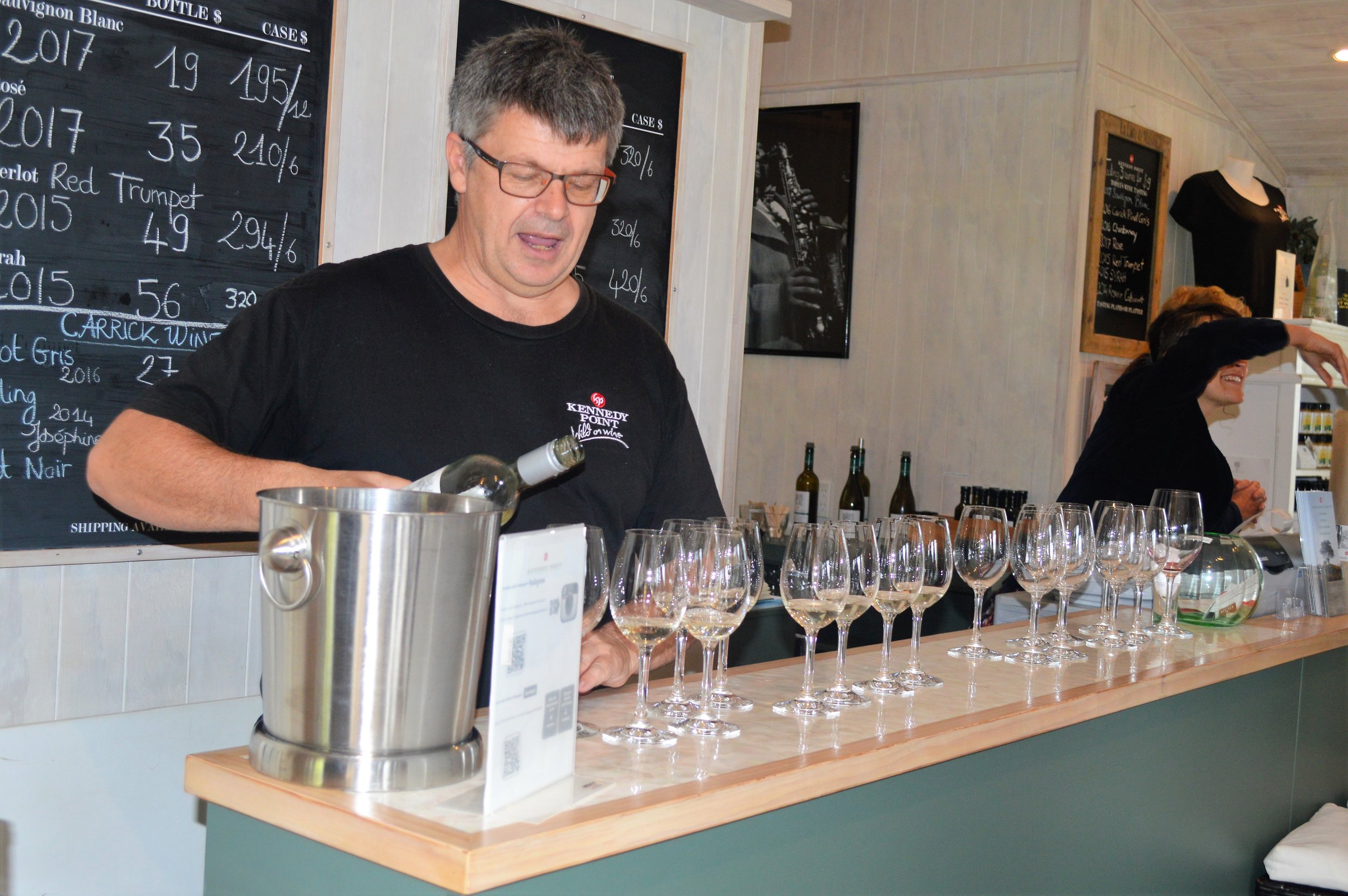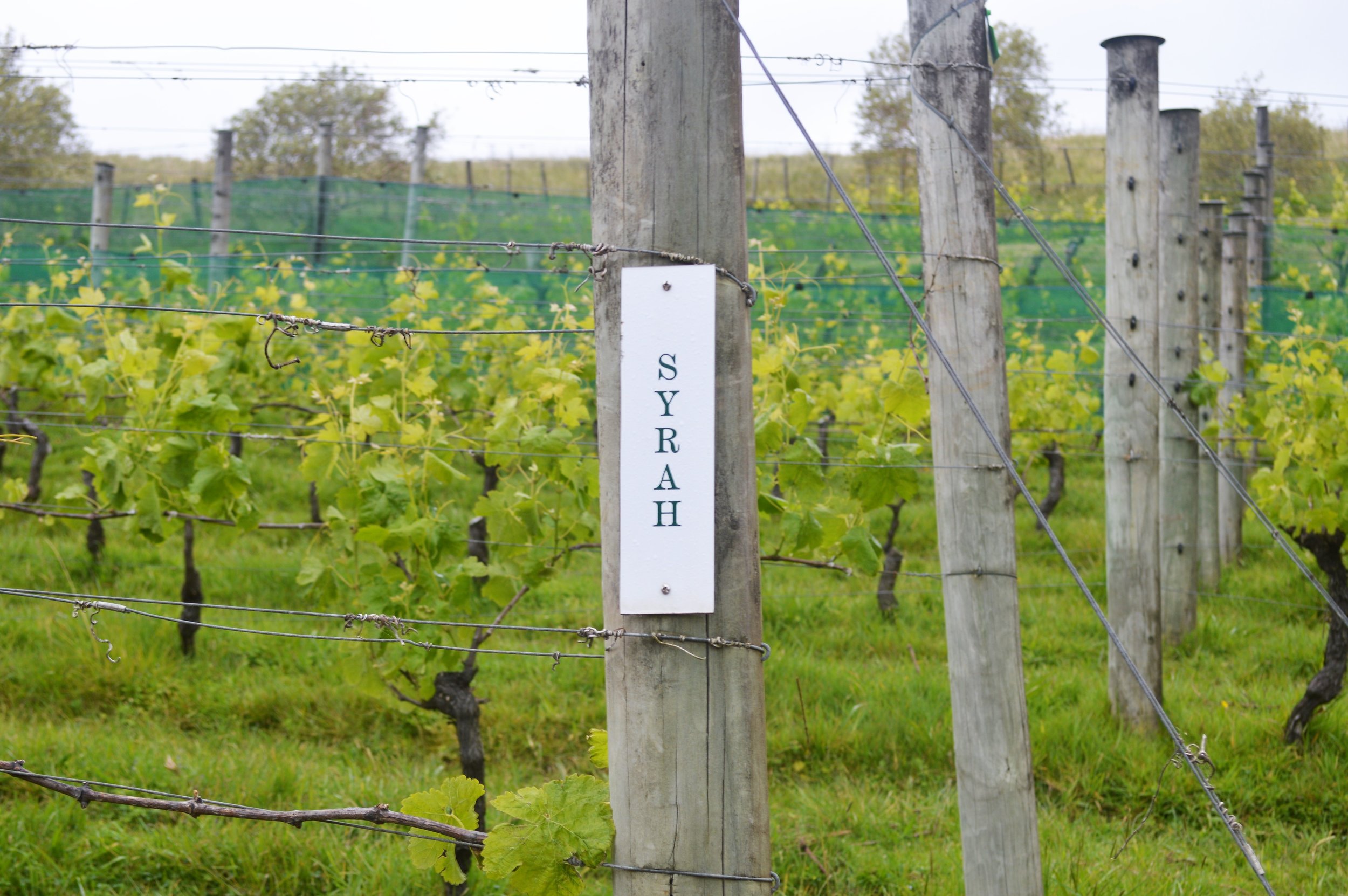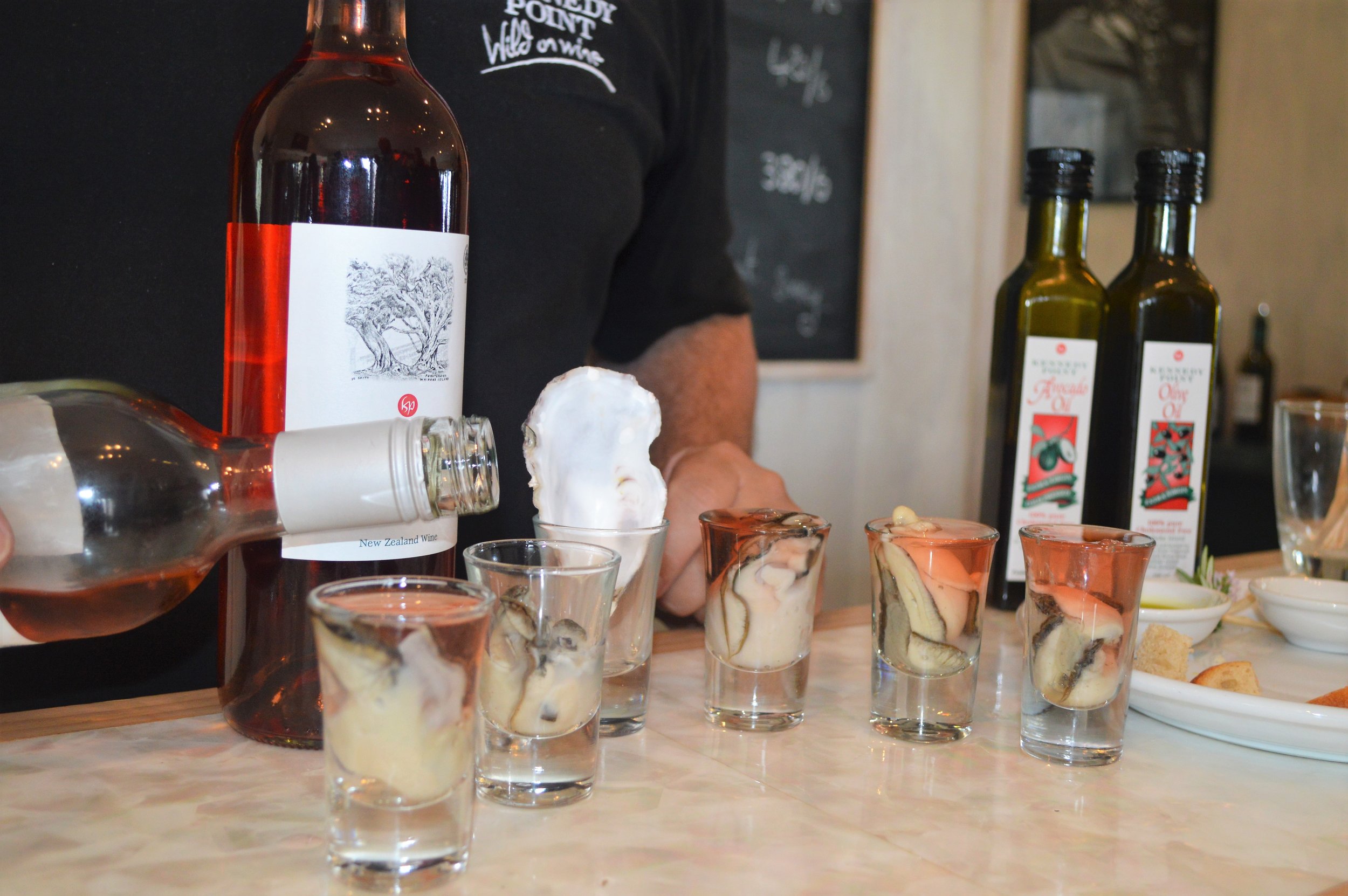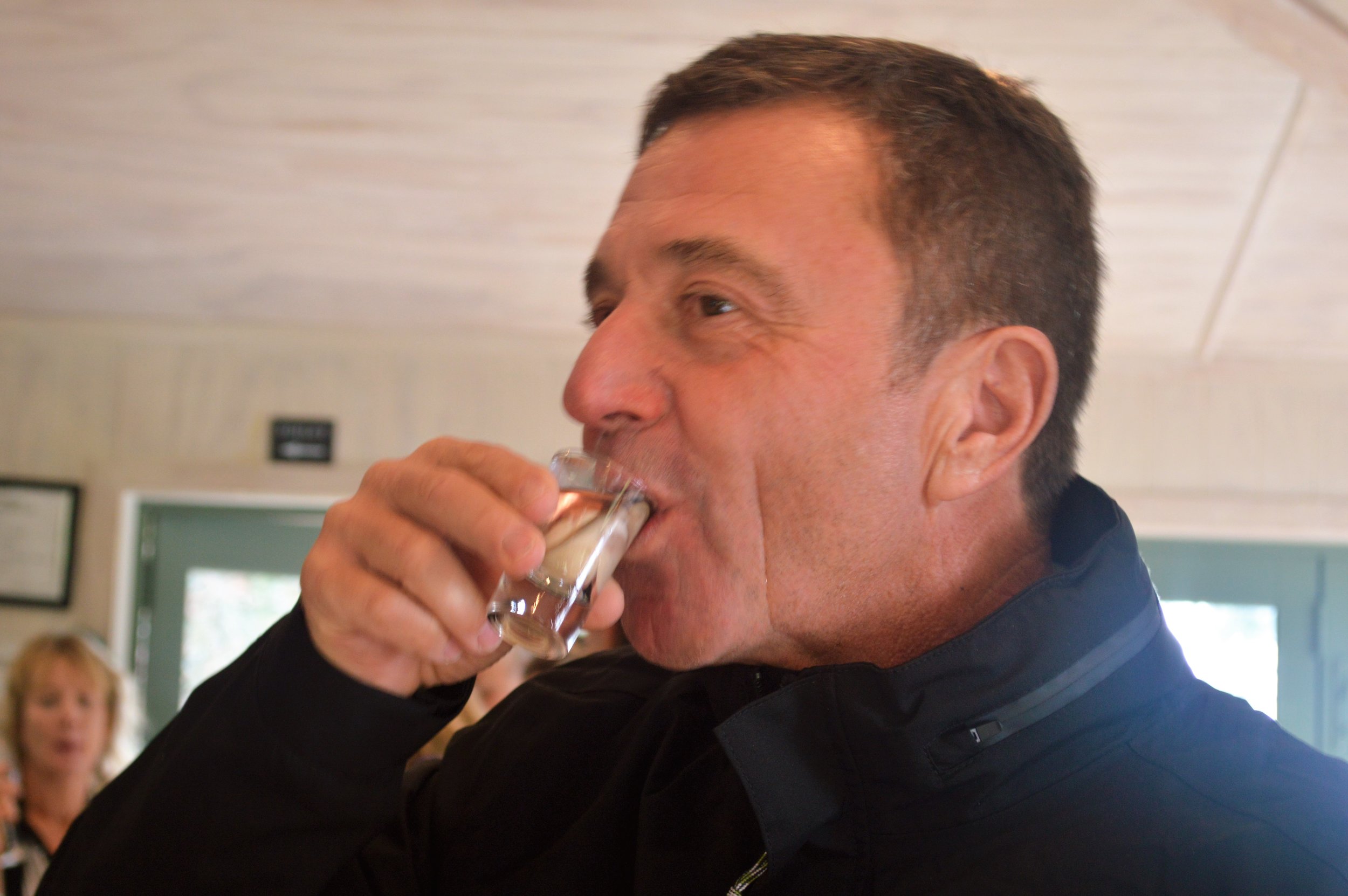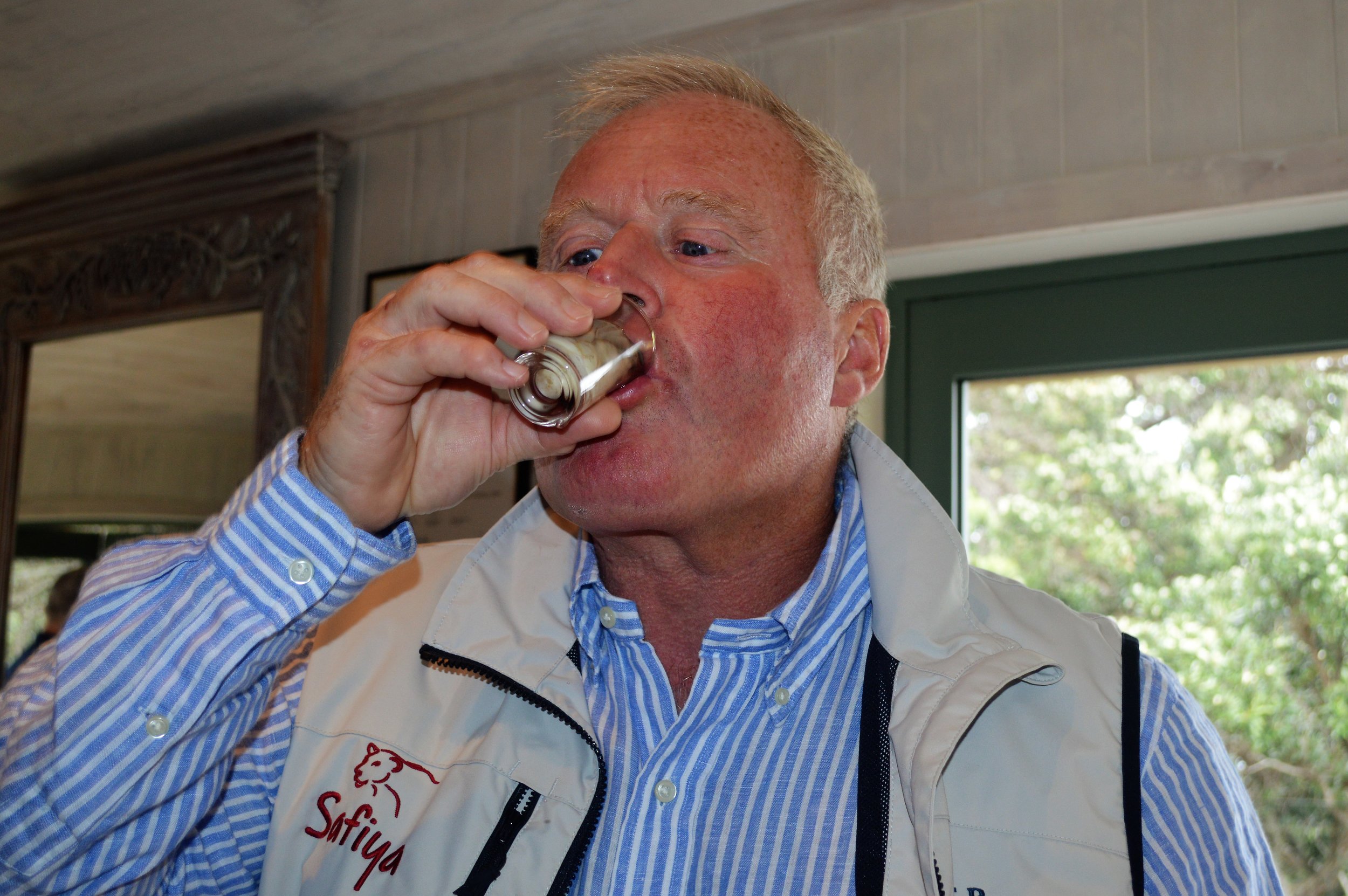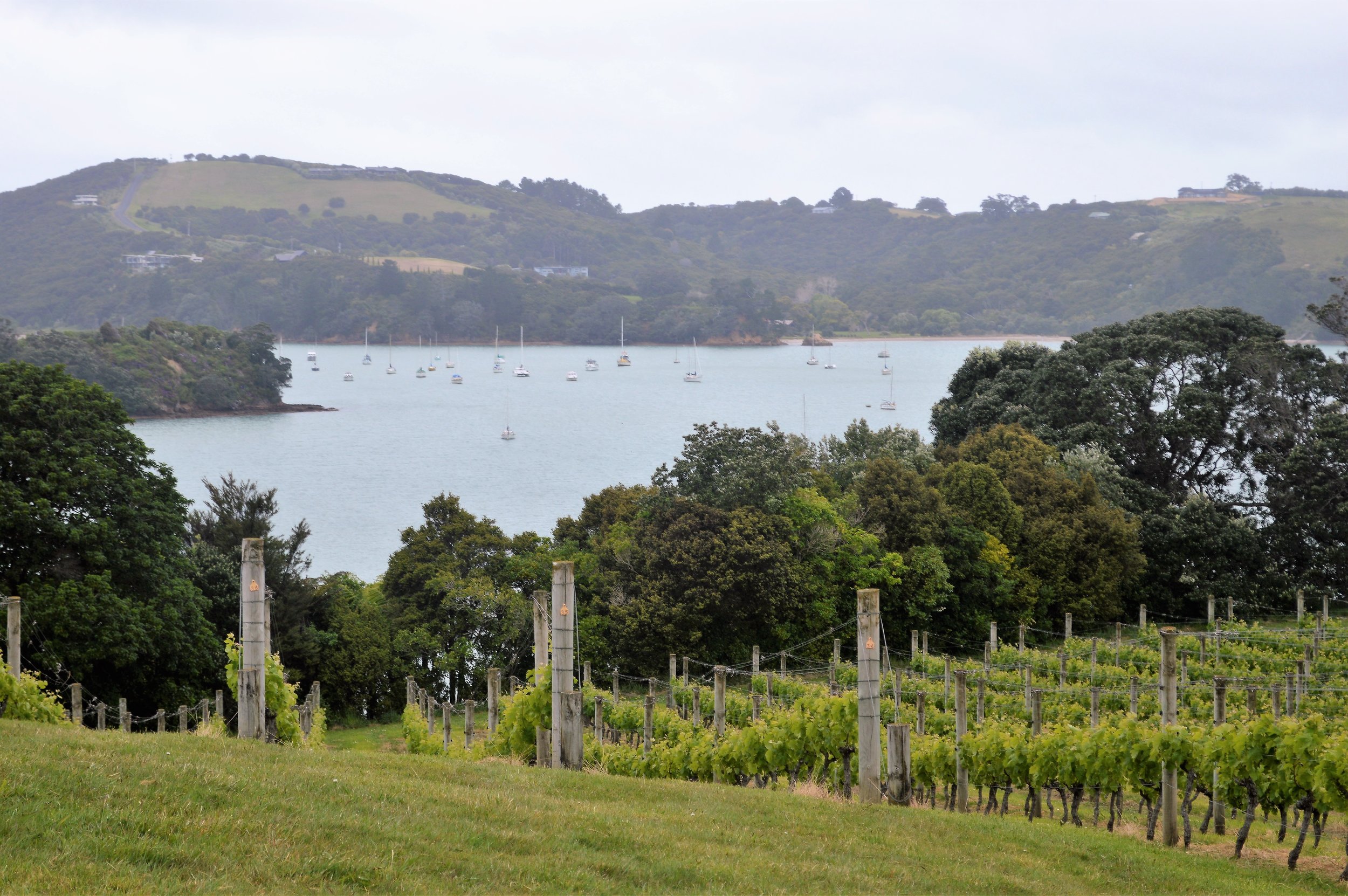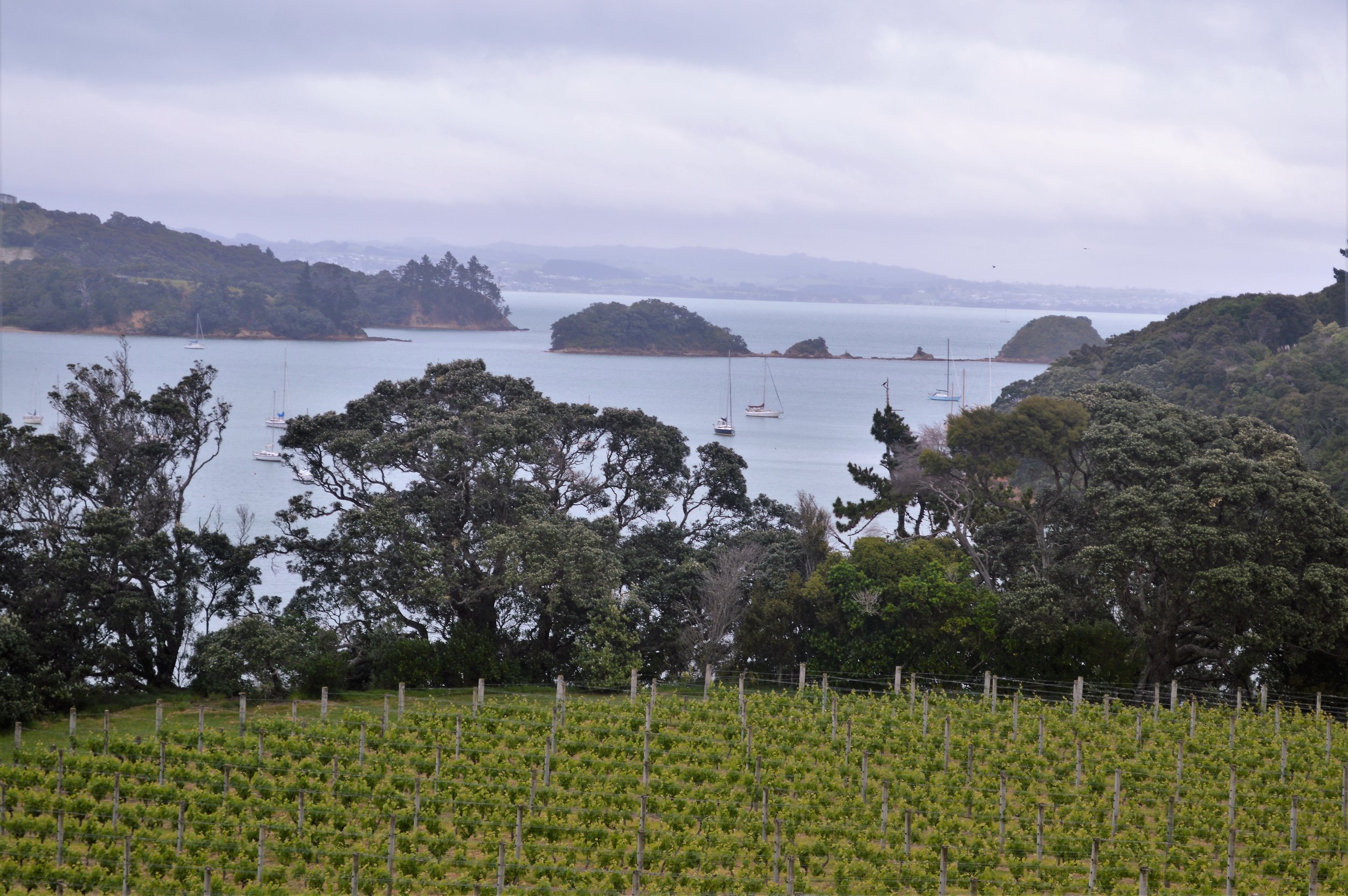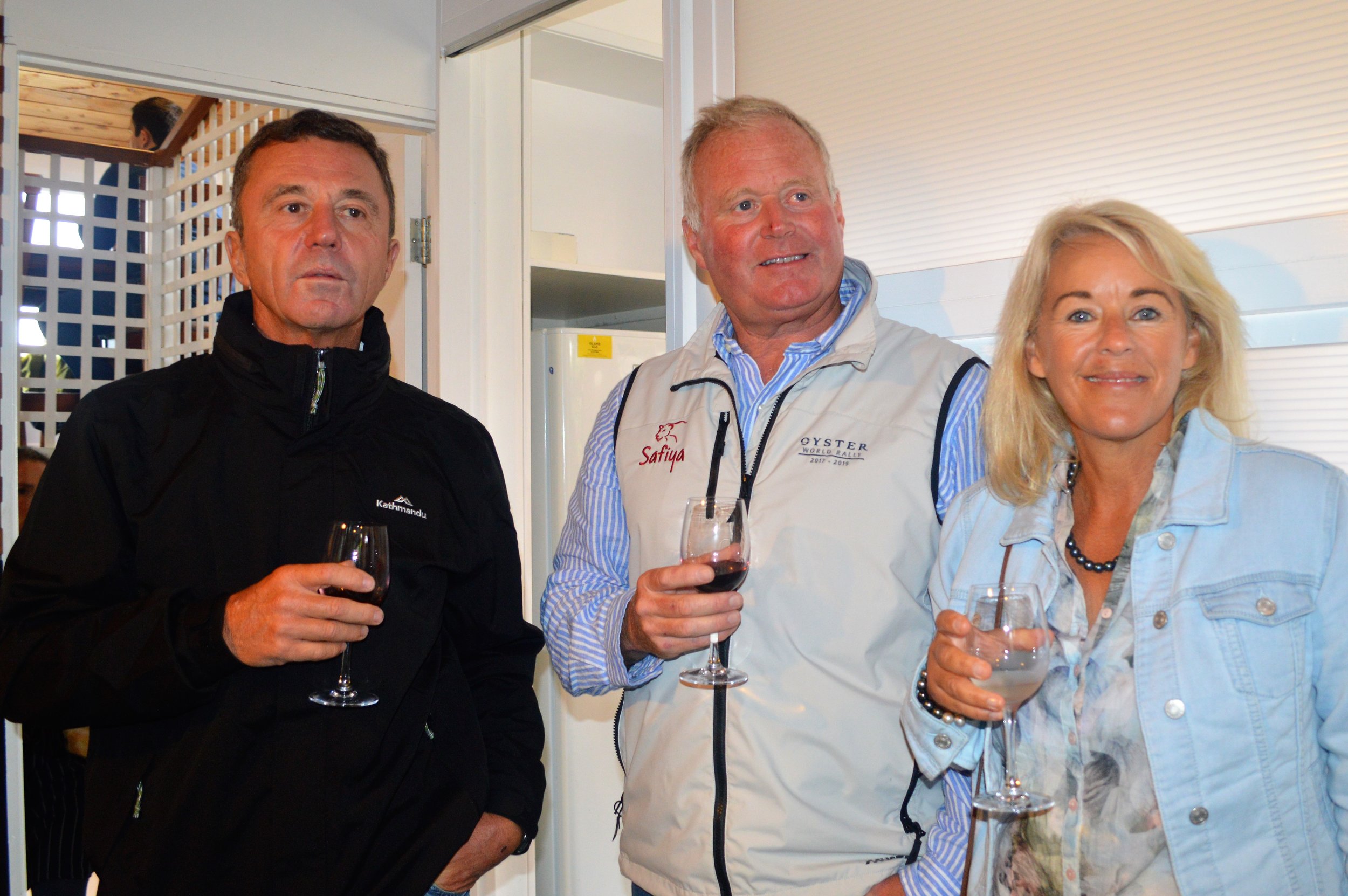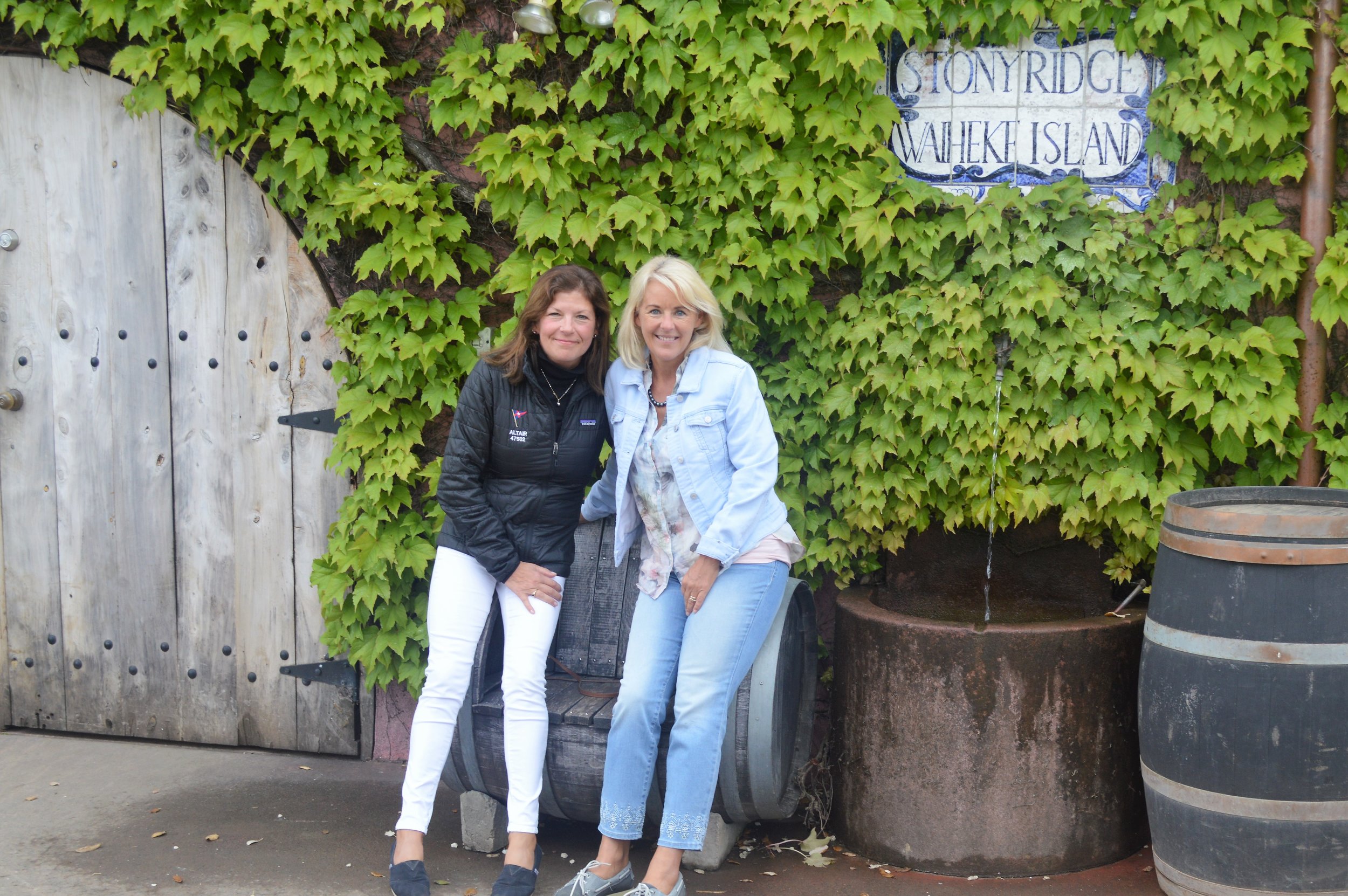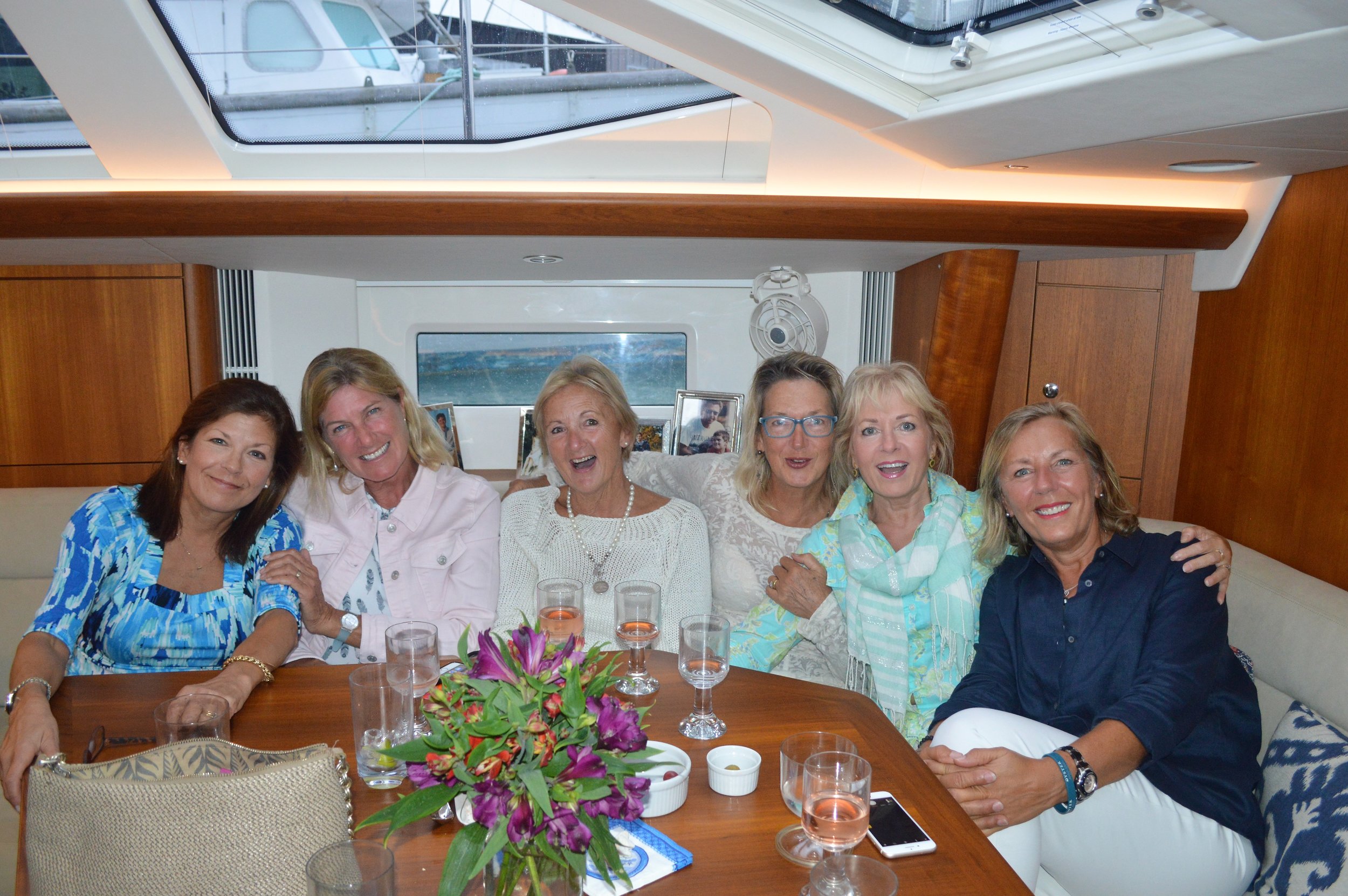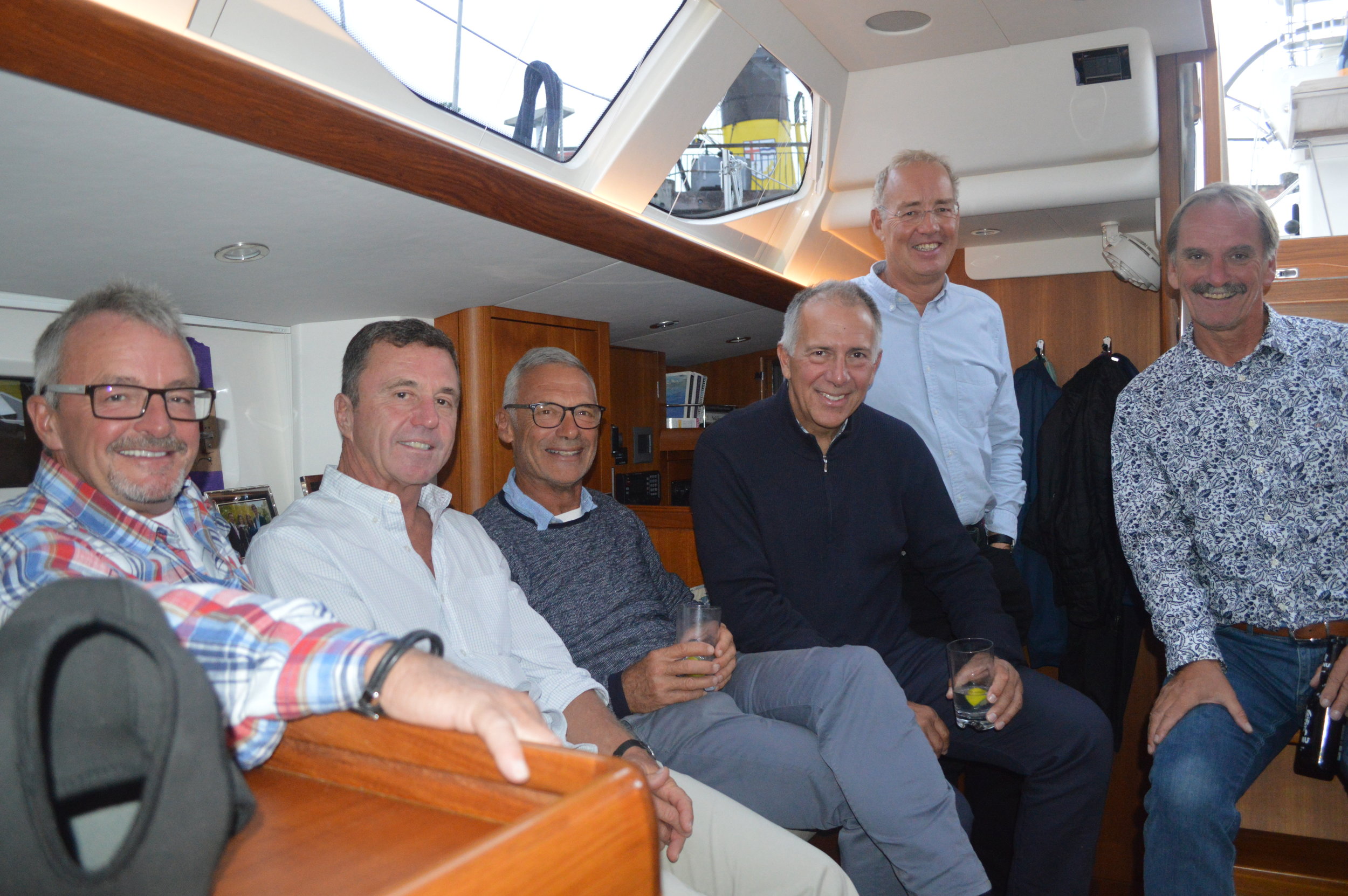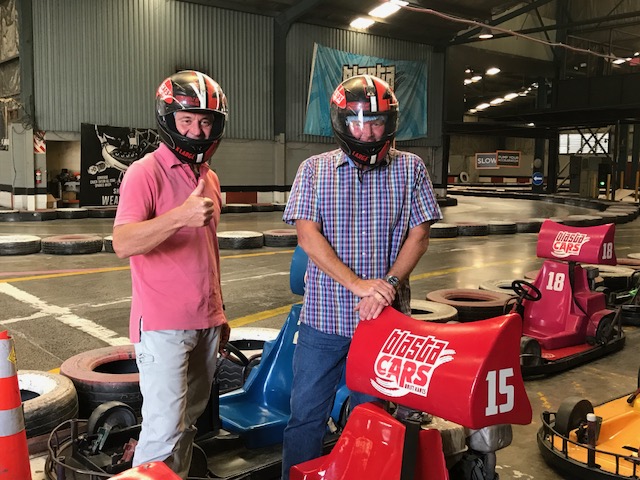 Many Oyster people took off for home, leaving their boats in storage until after the holidays. We are all waiting out the cyclone season before continuing on. Some people are ending their rally here, and it is sad to think we won't be sailing with them the rest of the way. Ken and I decided to explore NZ some more before heading back to Utah for Christmas. We began to plan a road trip to explore a bit of the North Island. And to find a cool place for Ken's birthday.
We headed south to Rotorua. The weather was chilly and rainy. The country side is gorgeous and it felt great to be in a car, even if on the wrong side of the road. We explored the Whakarewarewa Redwood Forest with its nice trails, both hiking and mountain biking. Pretty muddy. Rotorua is located on the coast of the lake with the same name. It is known for its geothermal and volcanic attractions. There is steam being released all around the area, and the pervasive smell of sulfur is quite strong. Sort of off-putting. We visited the Polynesian Spa, a geothermic facility with hot spring pools. It felt great after a day out in the wind and rain.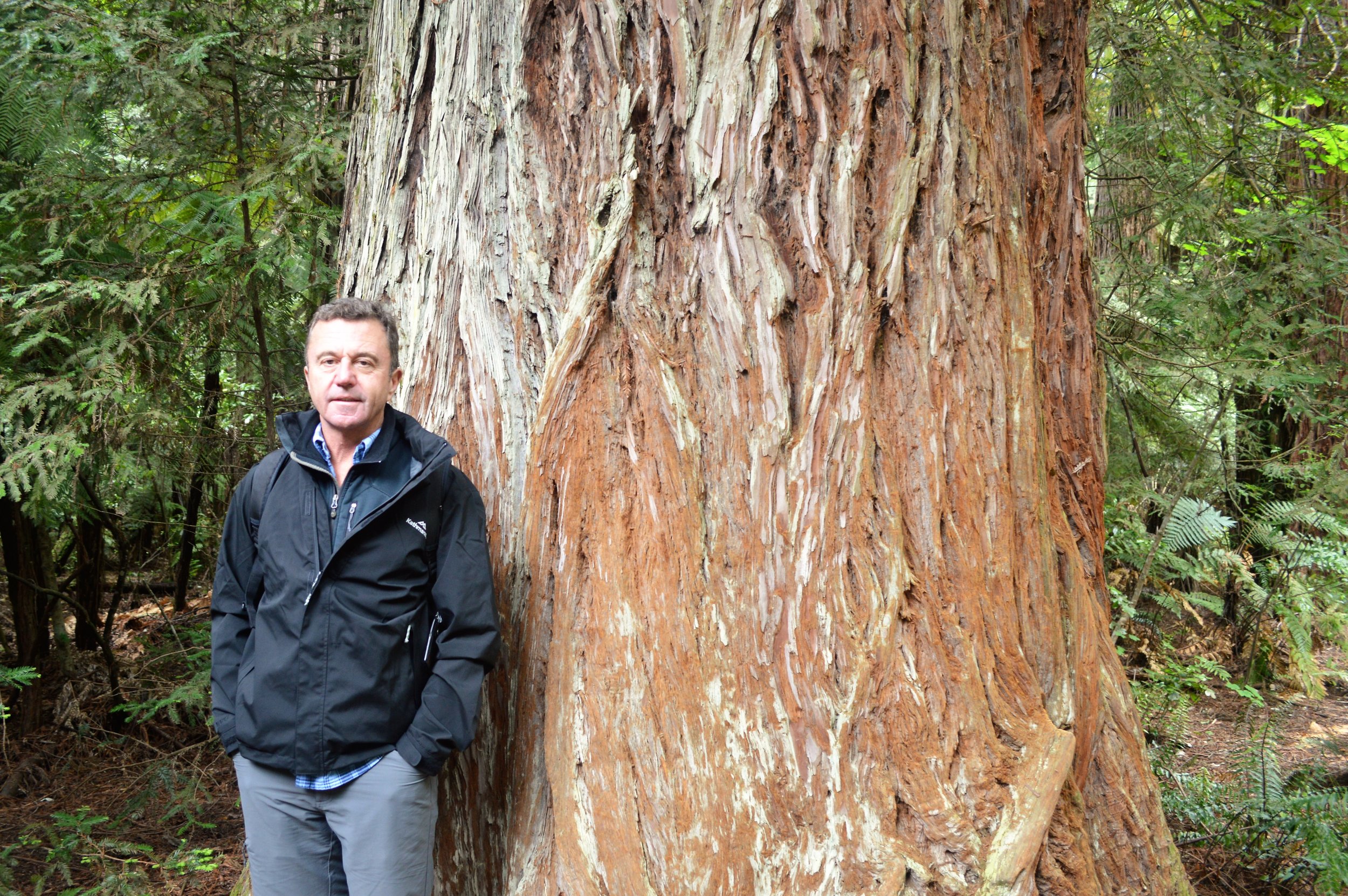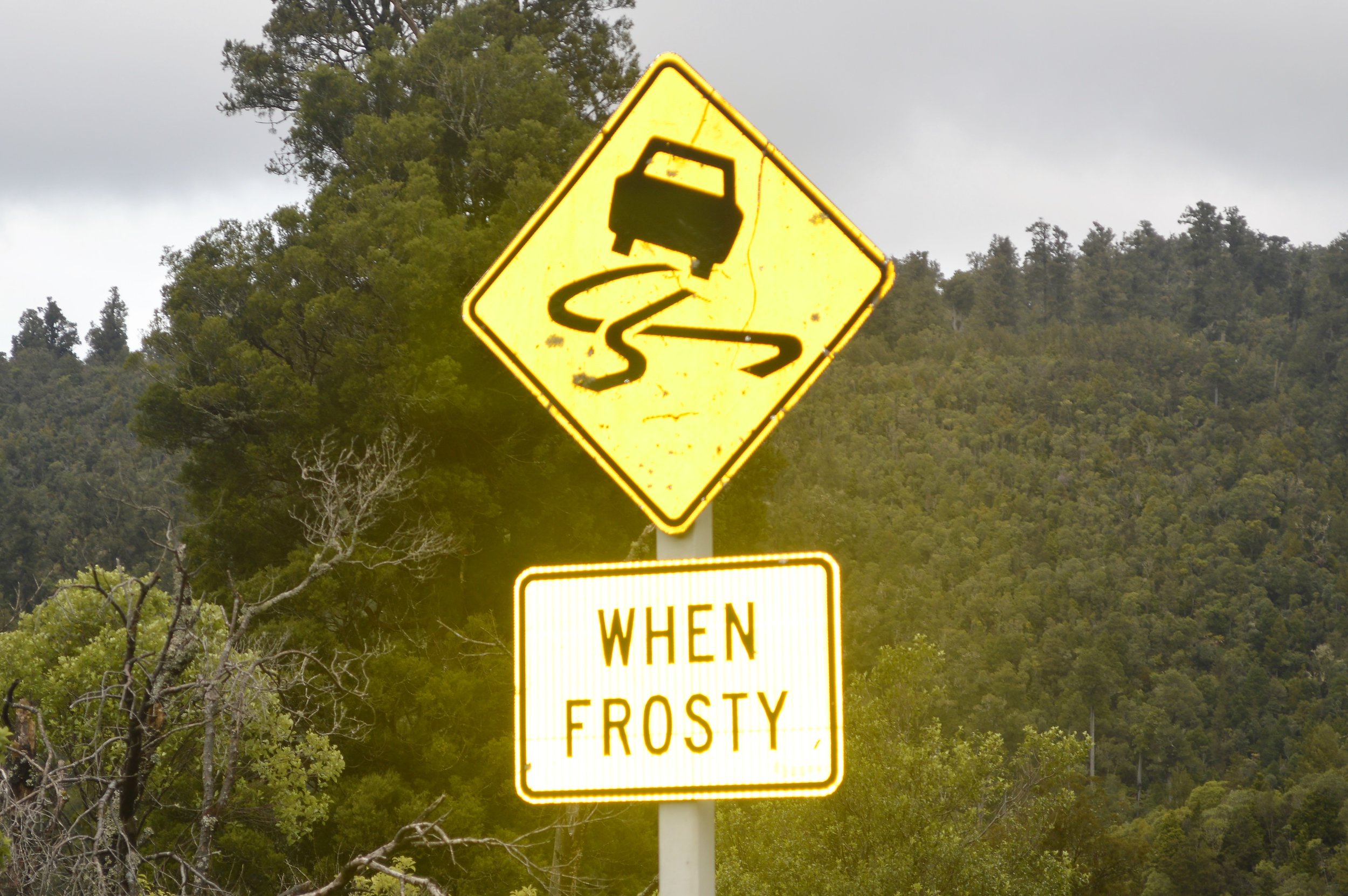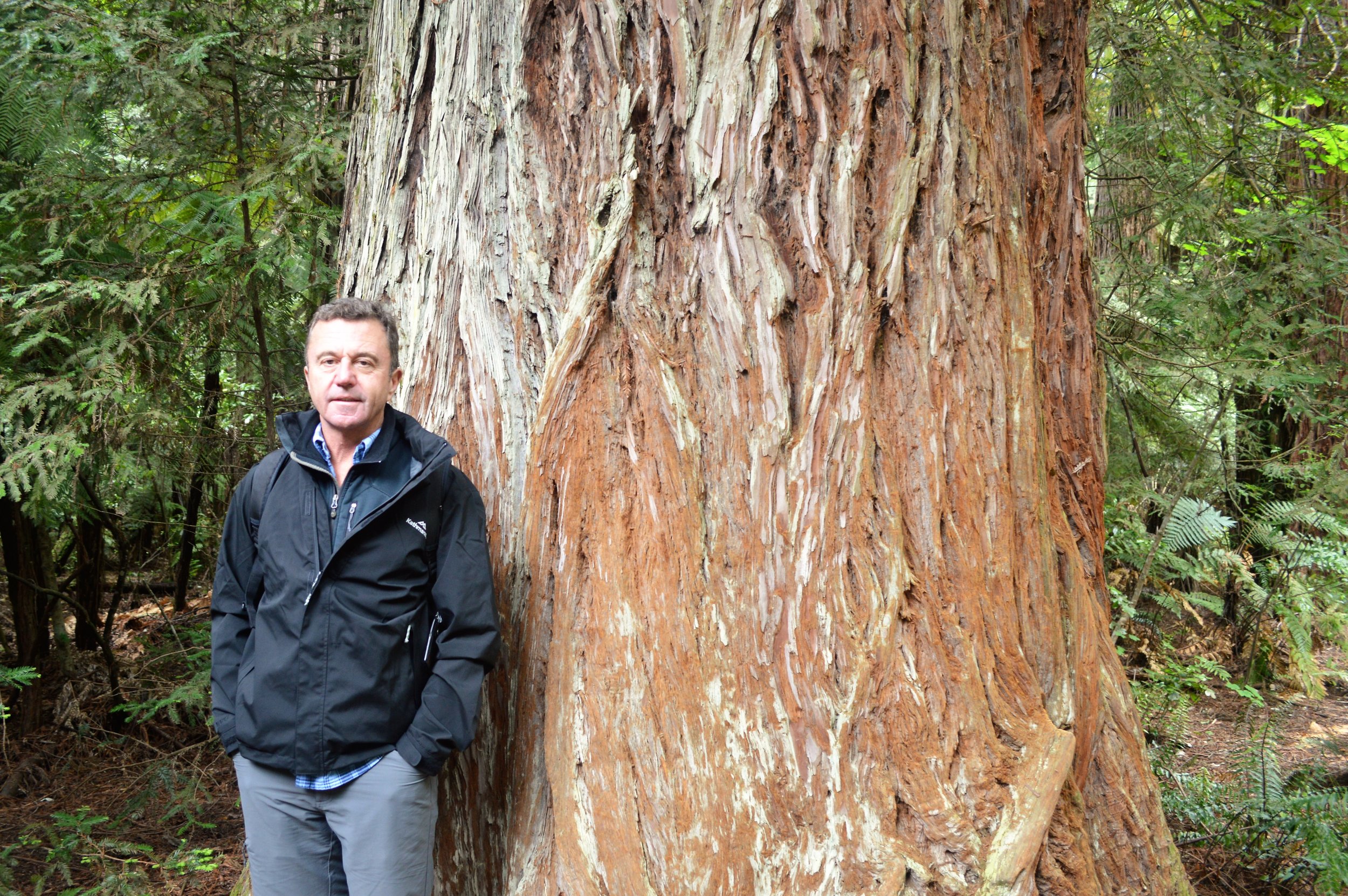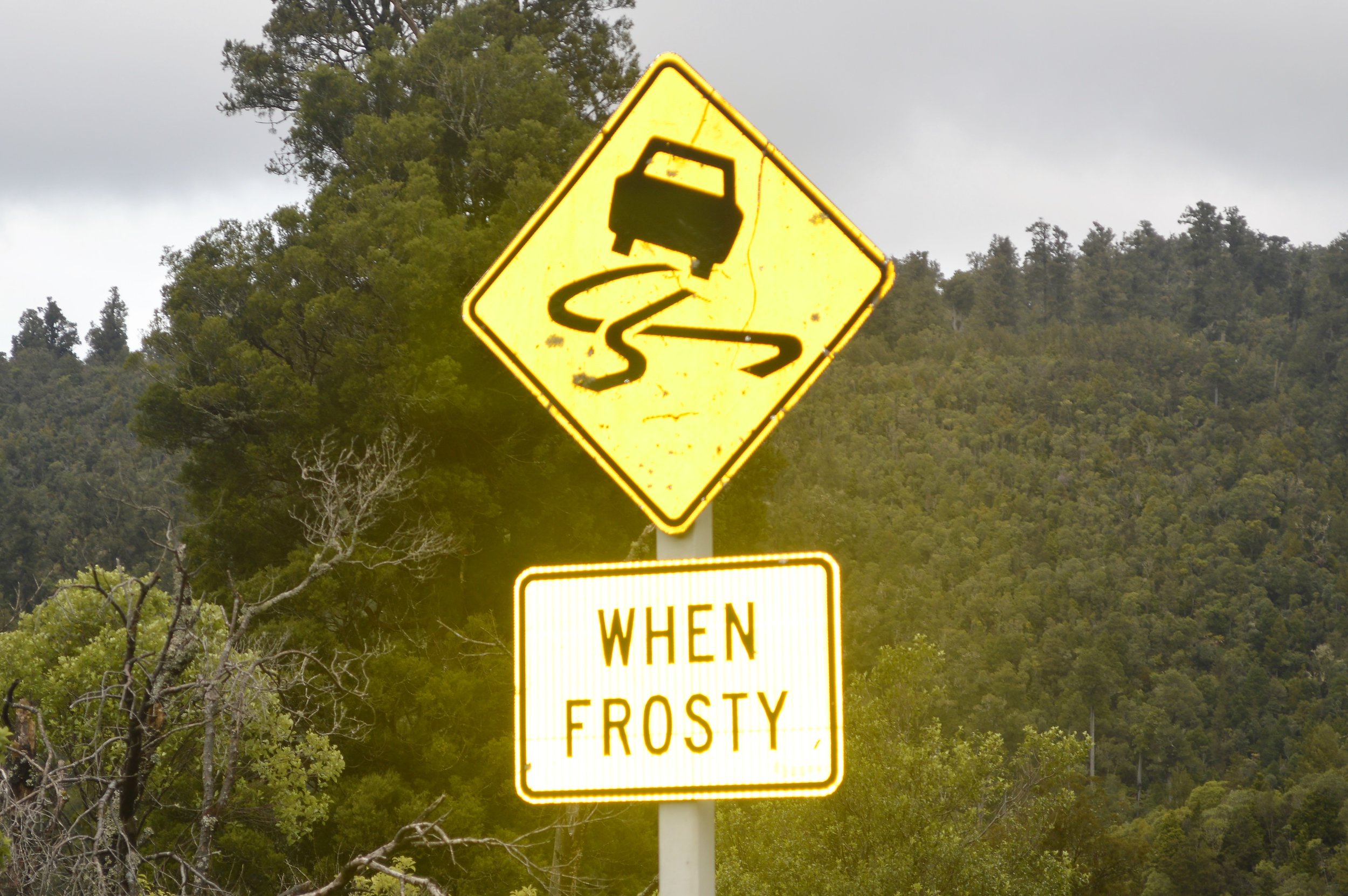 From Rotorua we headed farther south to the Lake Taupo Region. Lake Taupo is the largest lake in NZ. Our destination was Huka Lodge, a five star resort on the Waikato River. The Waikato is the longest river in New Zealand, it is a great source of energy for the region, and it is sacred to the Maori people.
The Huka Lodge is a special place. It was once a small fishing lodge that has evolved into a luxurious resort just below the Huka Falls of the Waikato. For Ken's birthday we had planned an action packed few days including fly fishing, a massage, a jet boat tour, a glider plane ride and the Formula Challenge. The Formula Challenge consisted of Ken driving 12 laps around a race course in a single seat open wheel race car.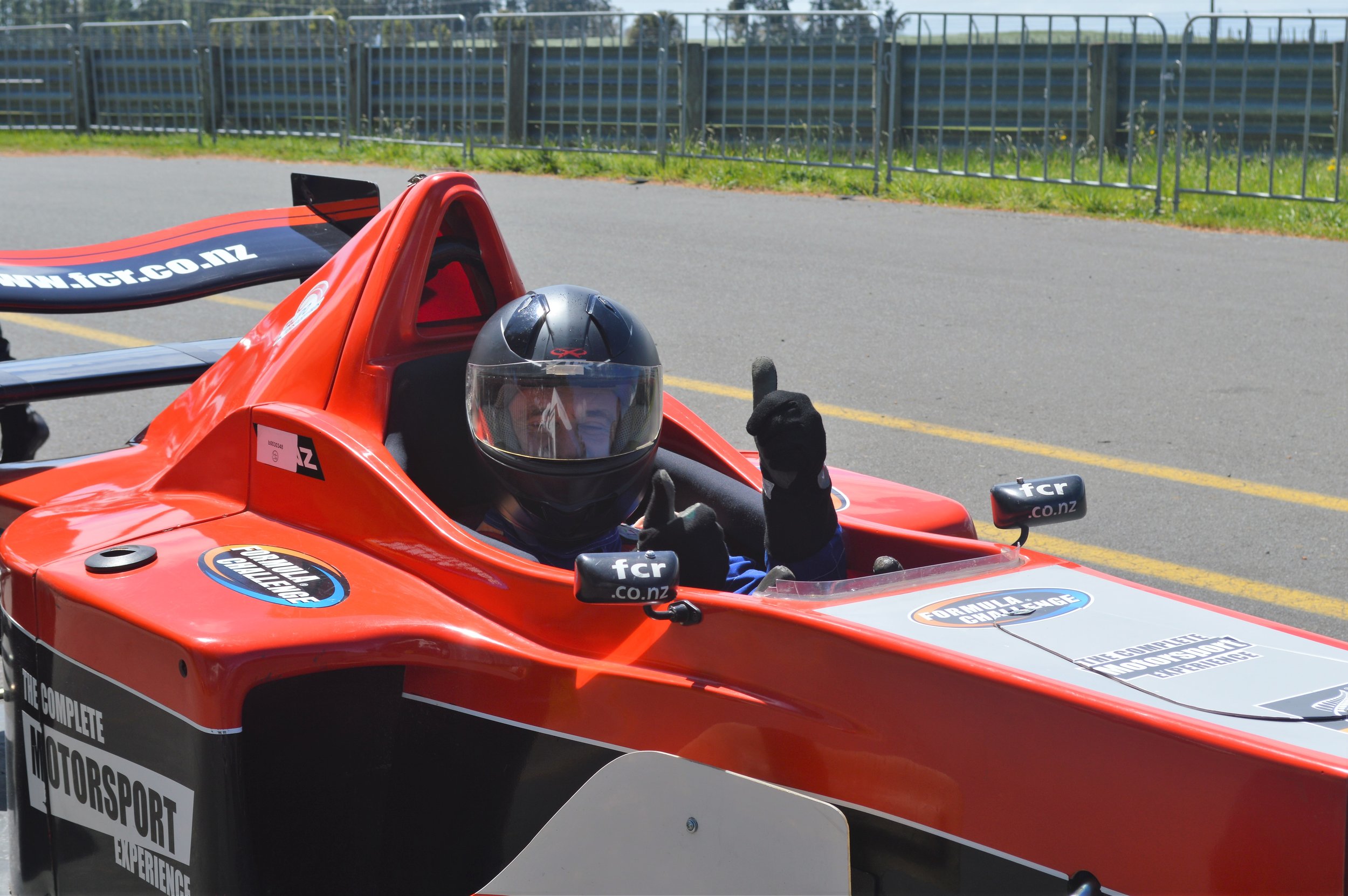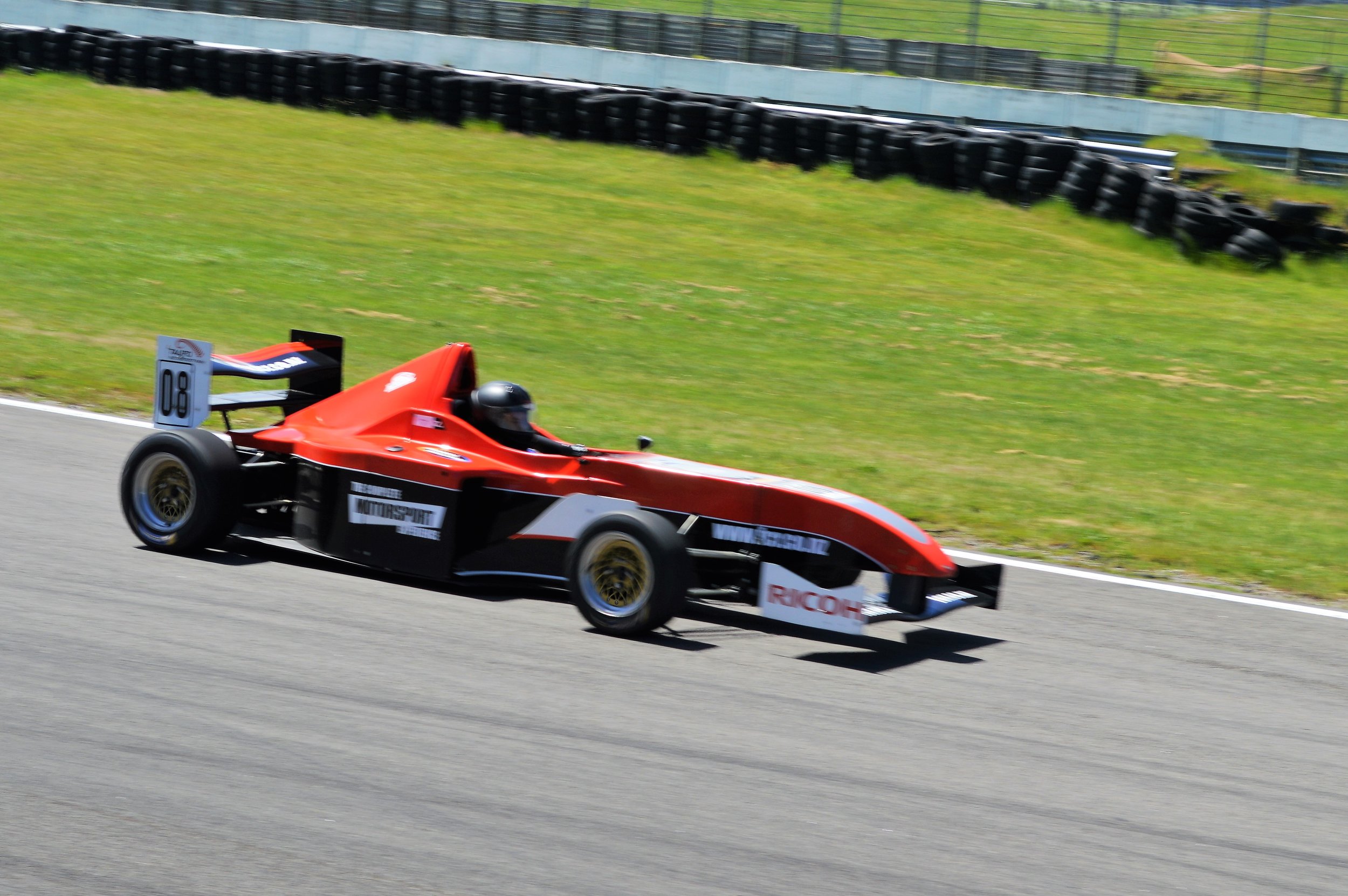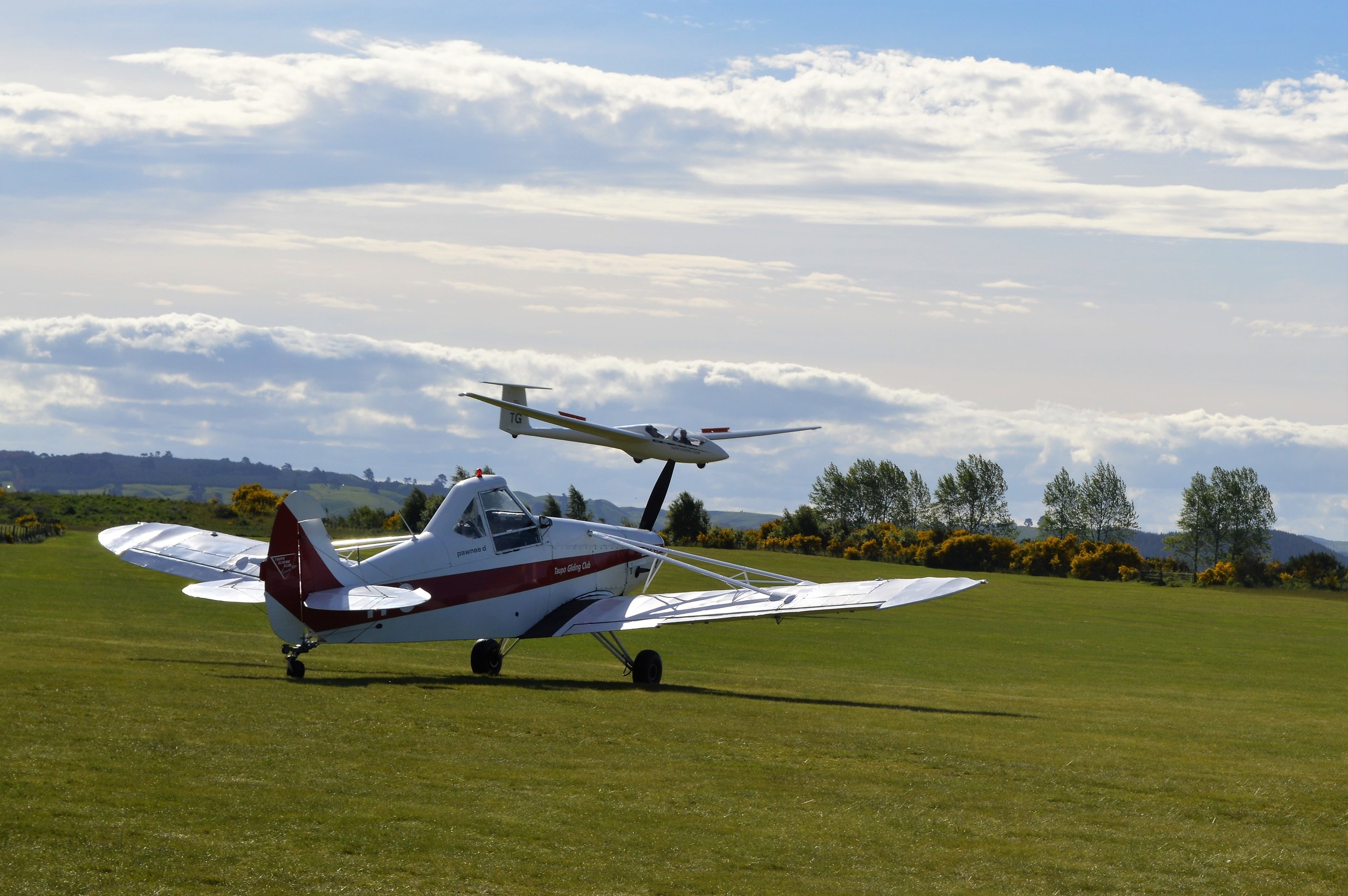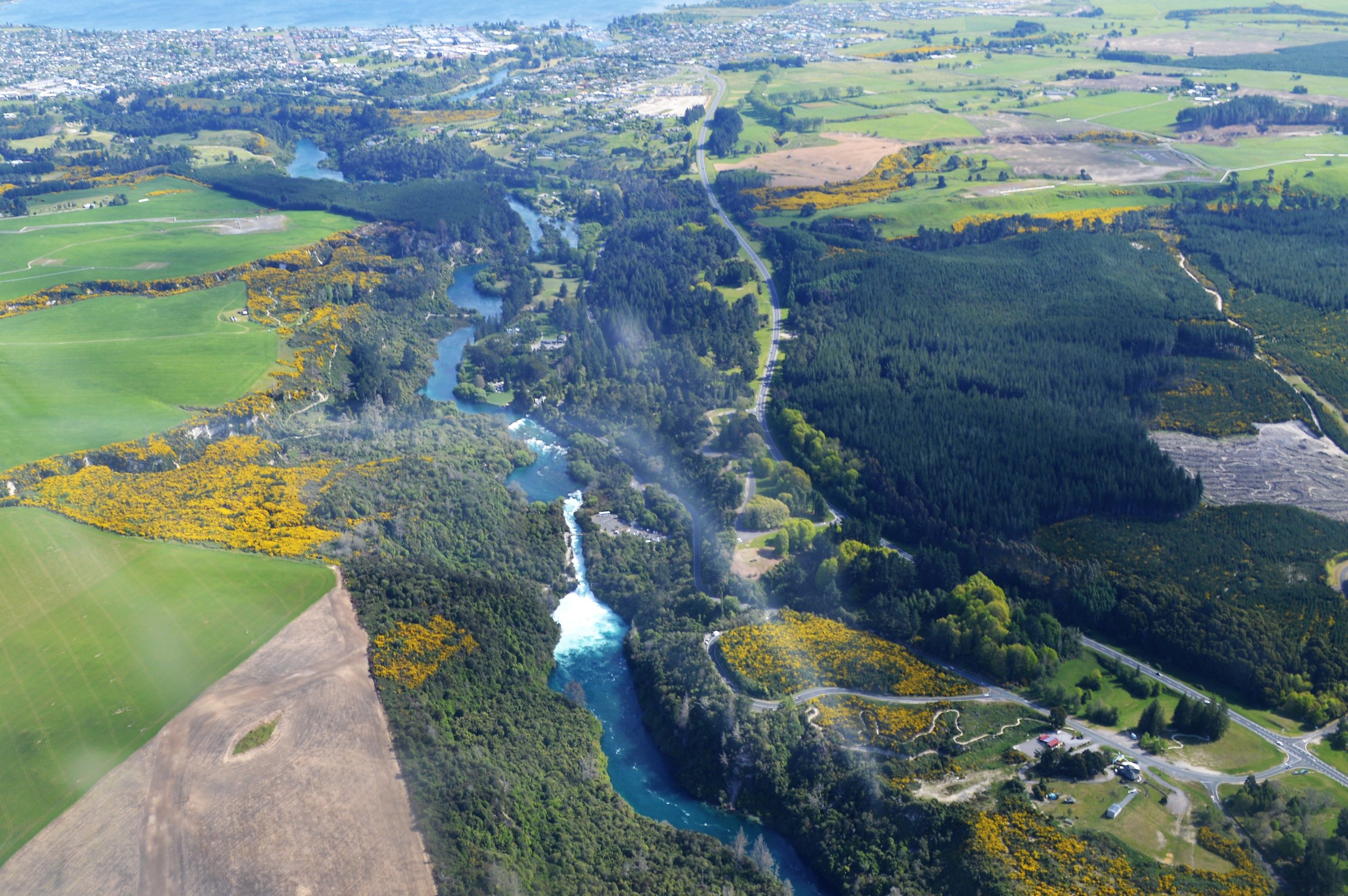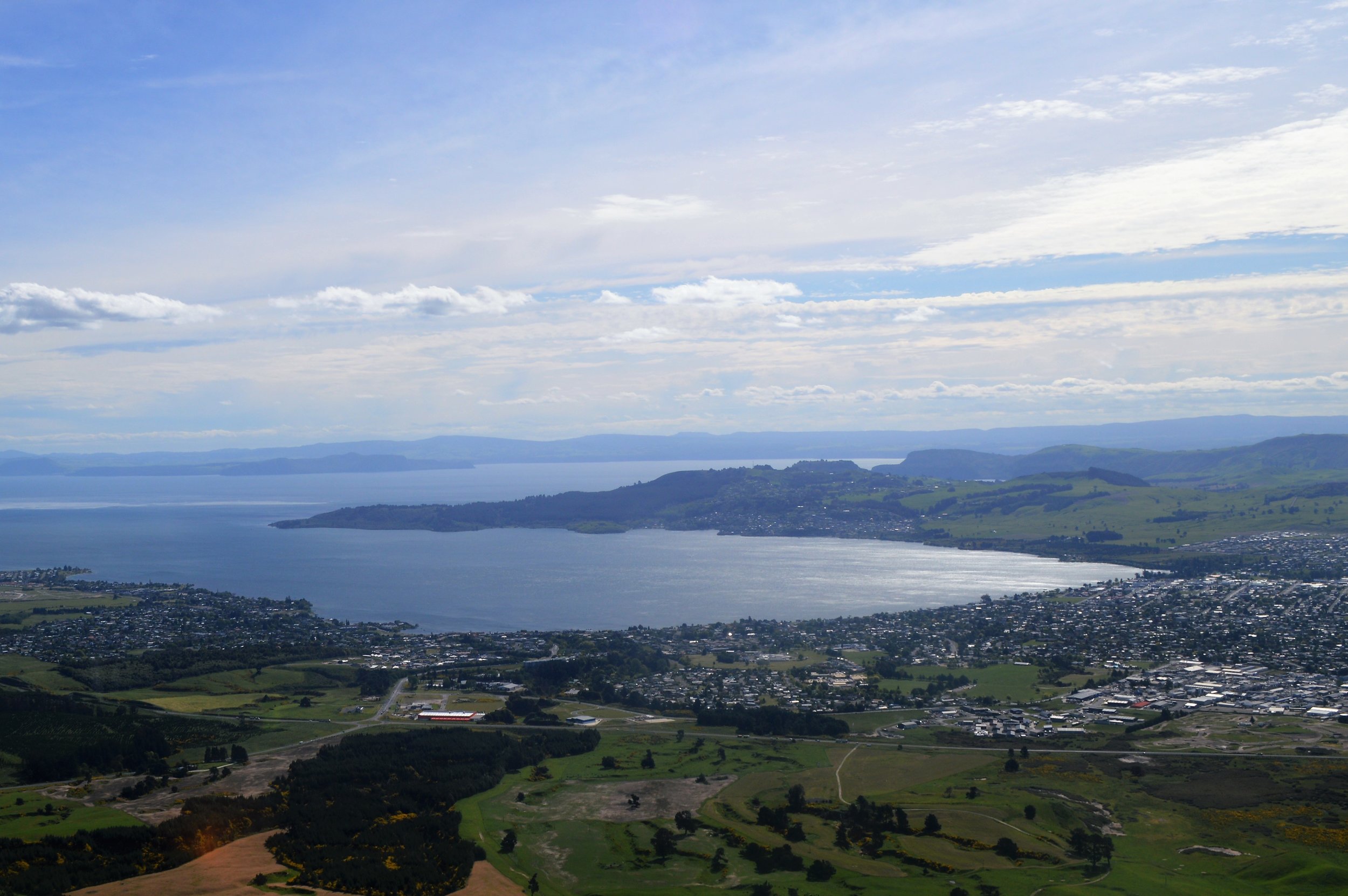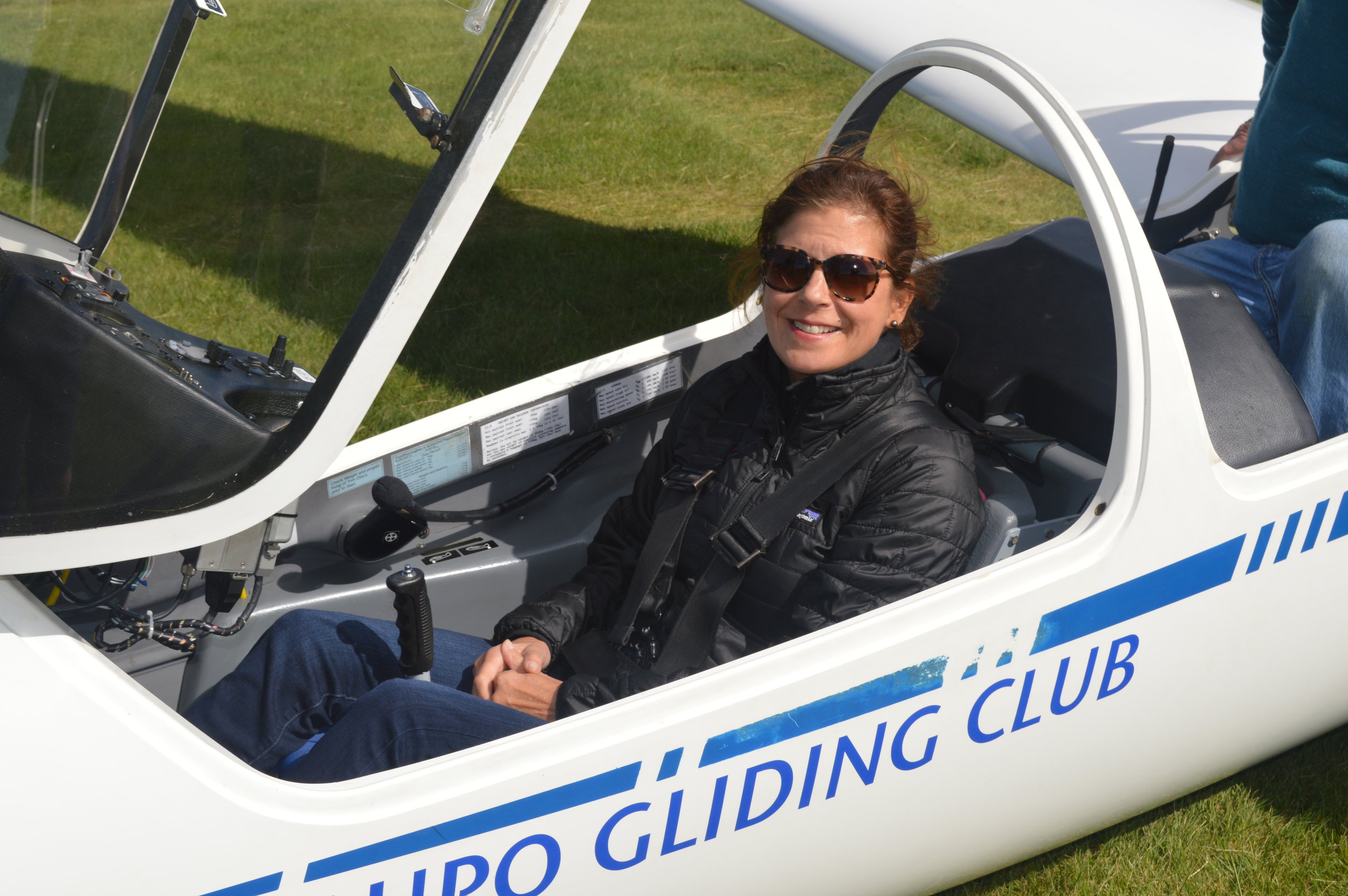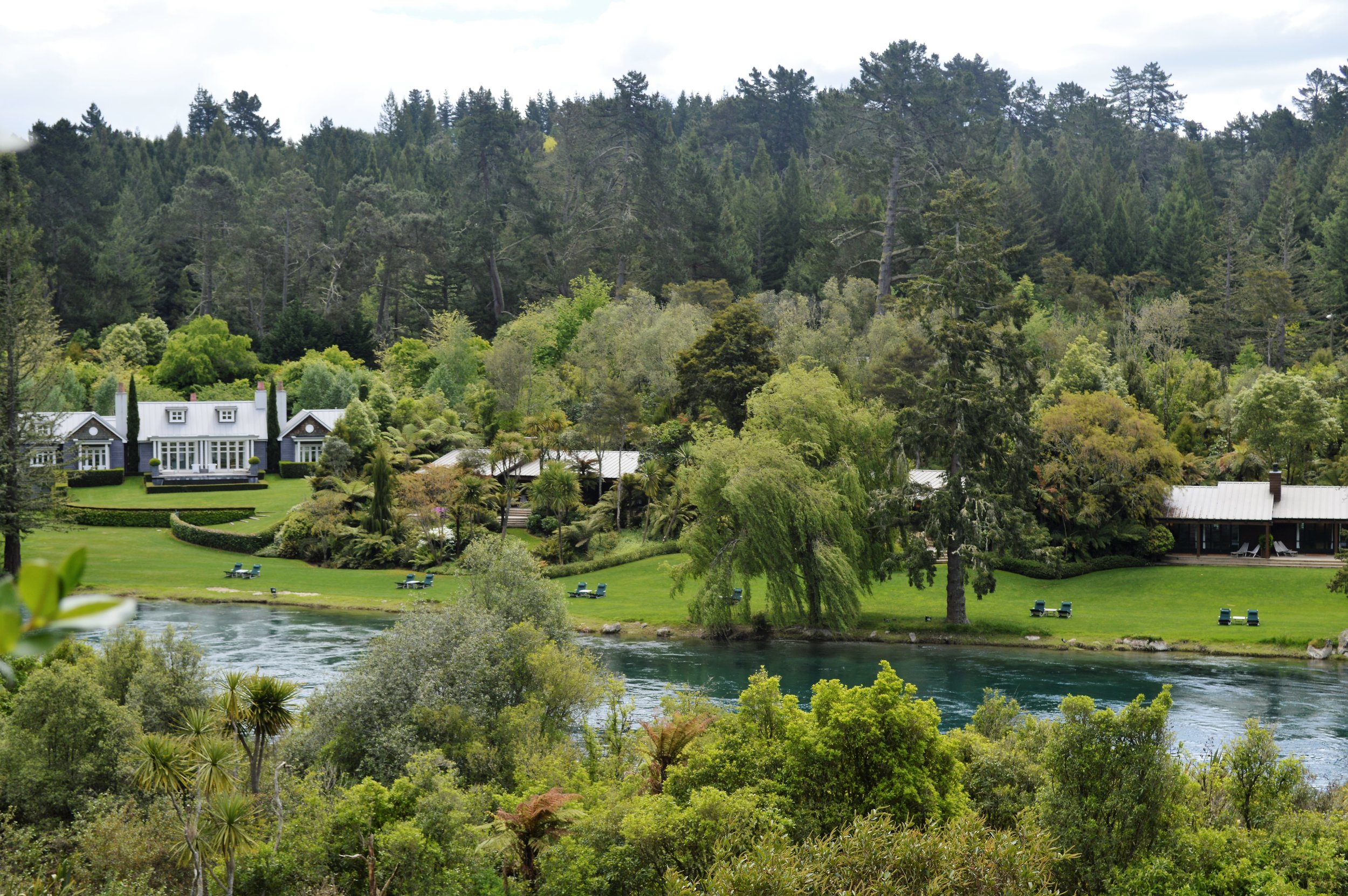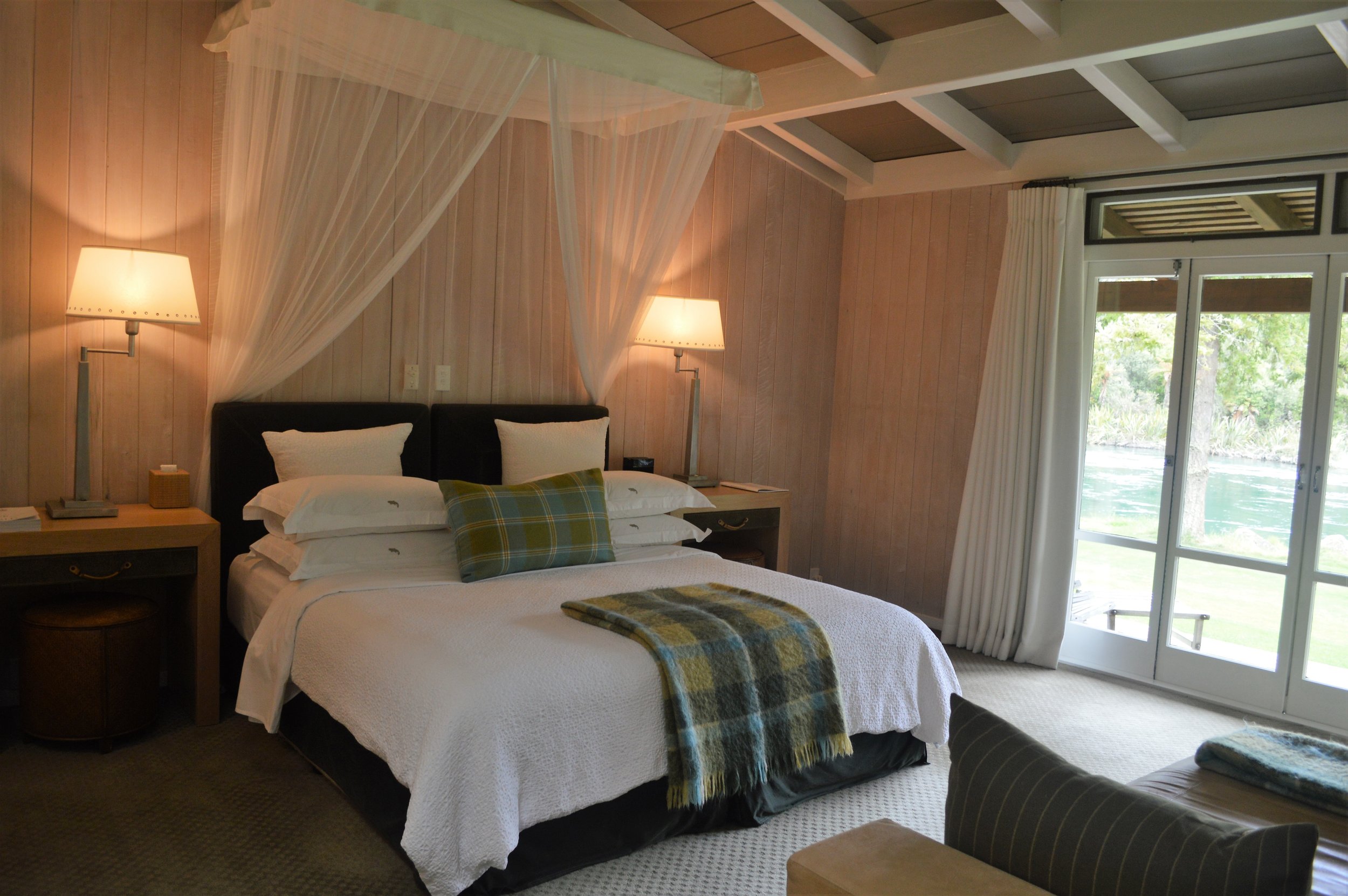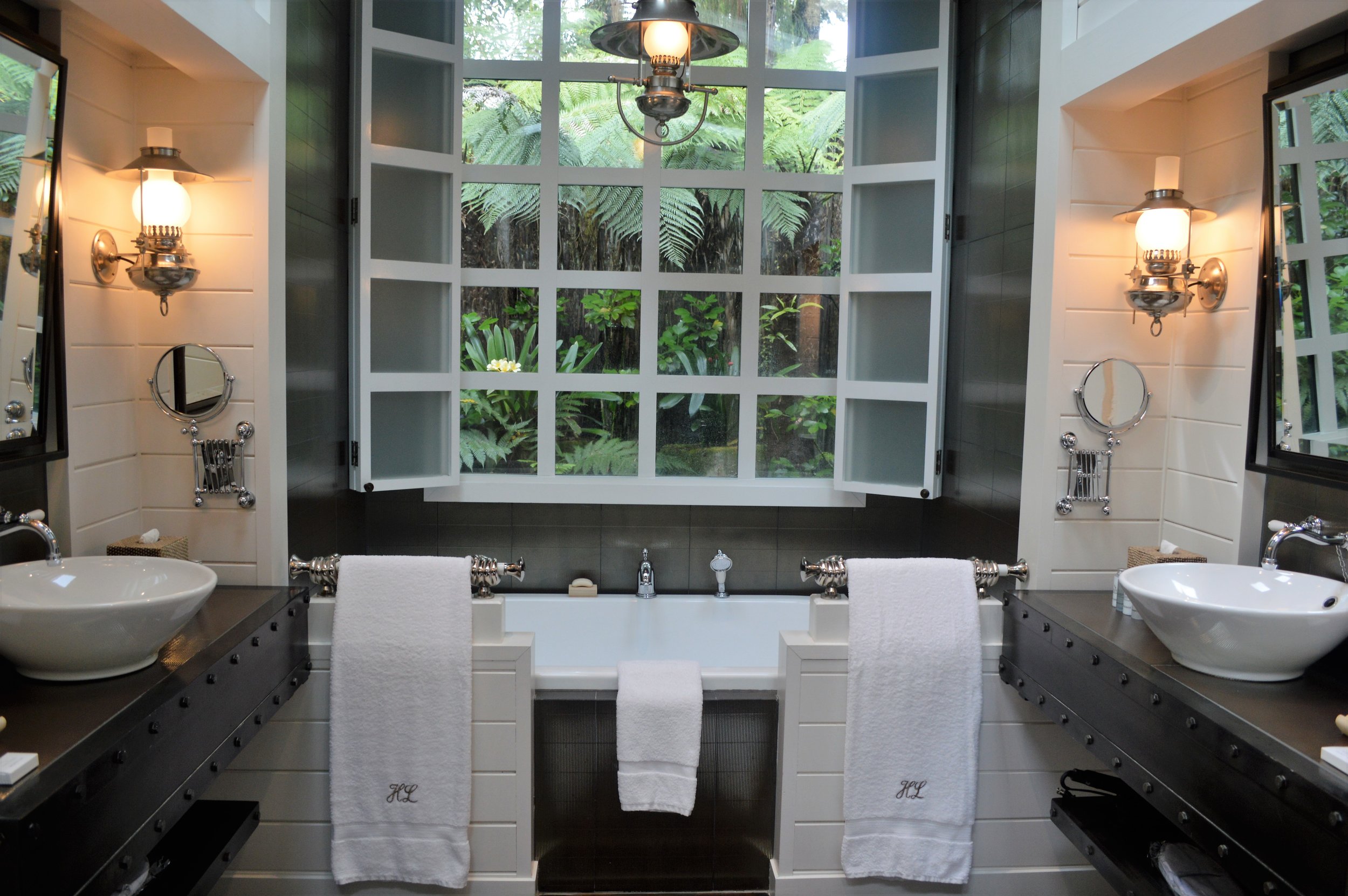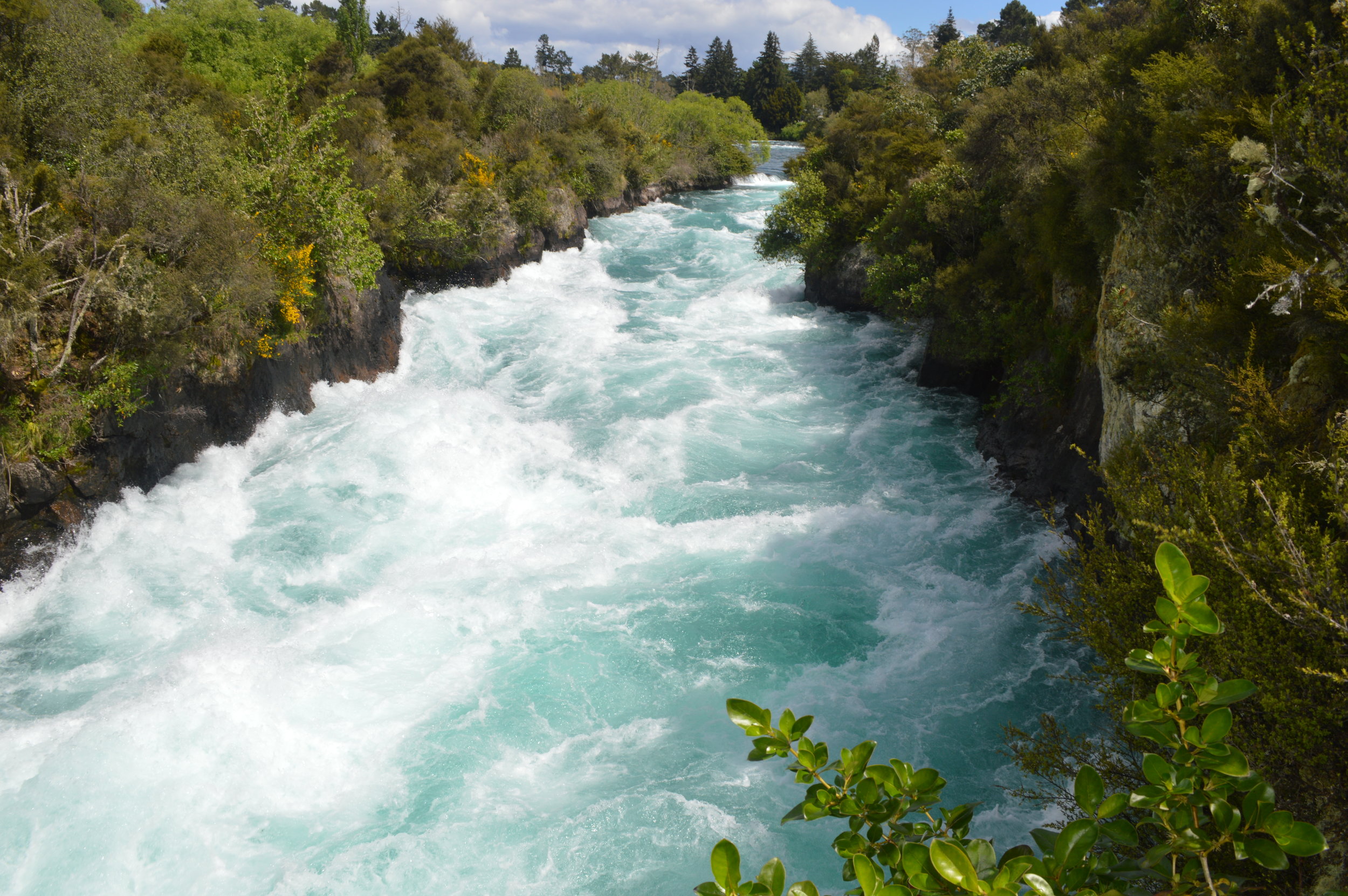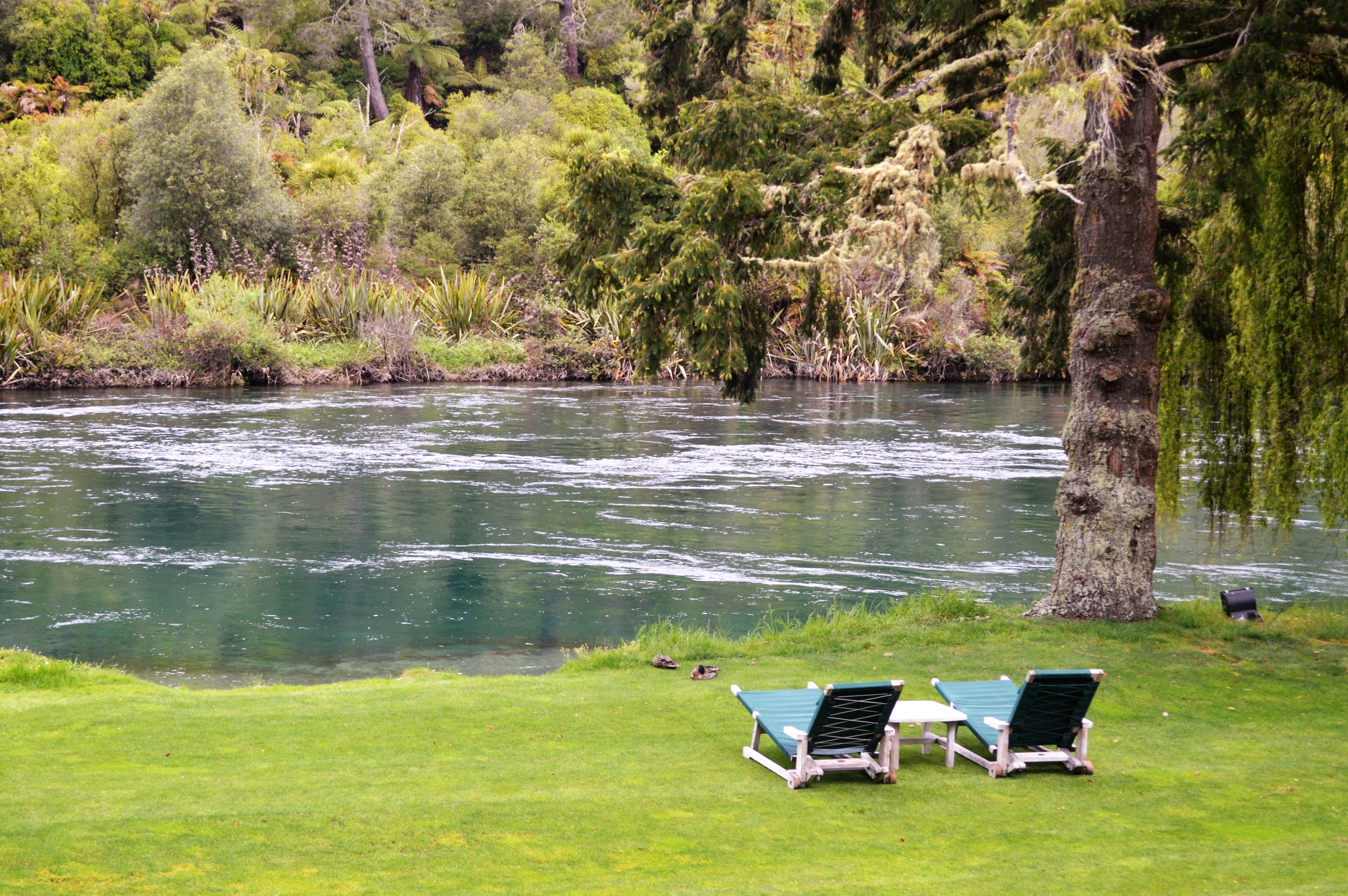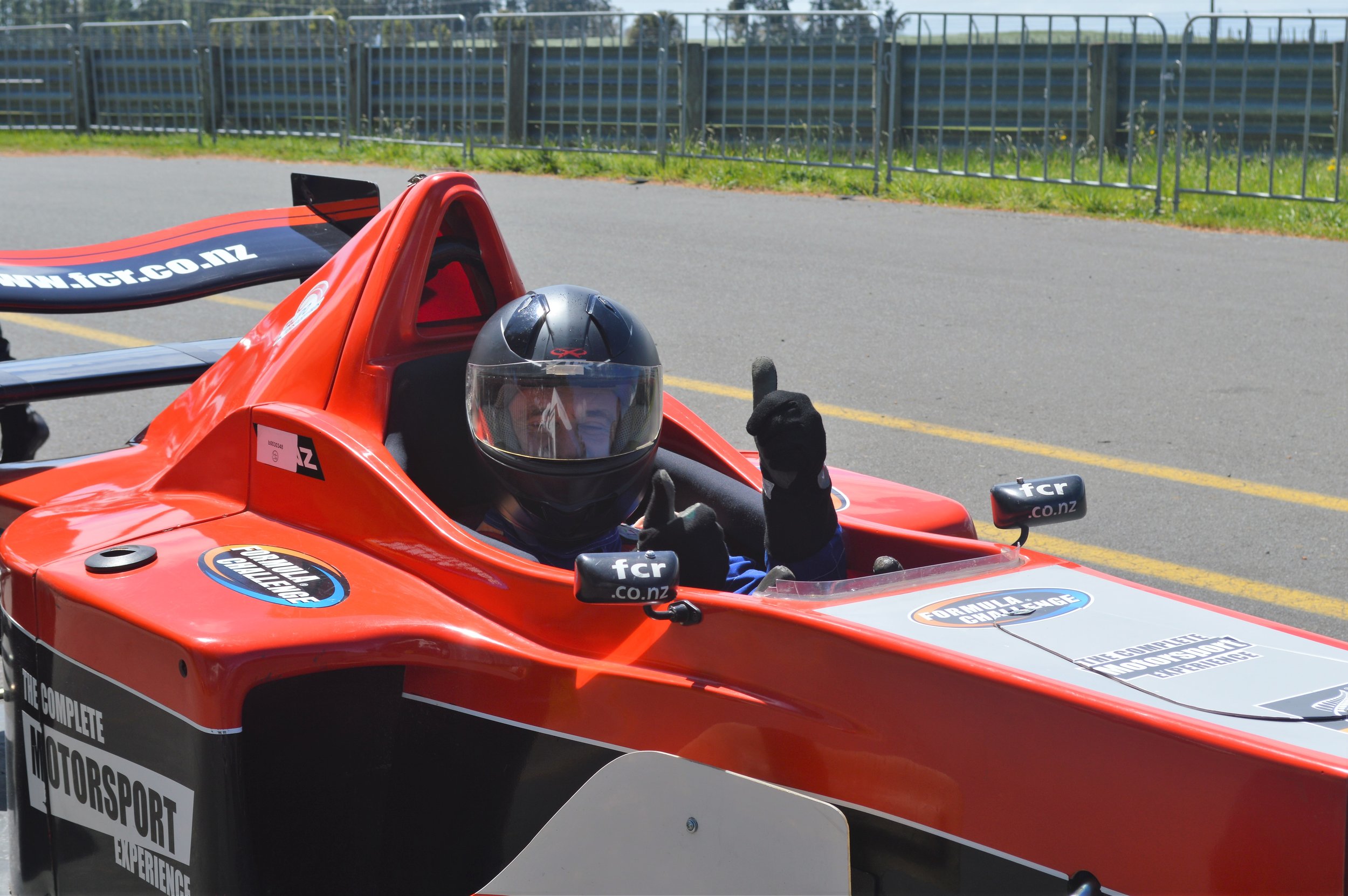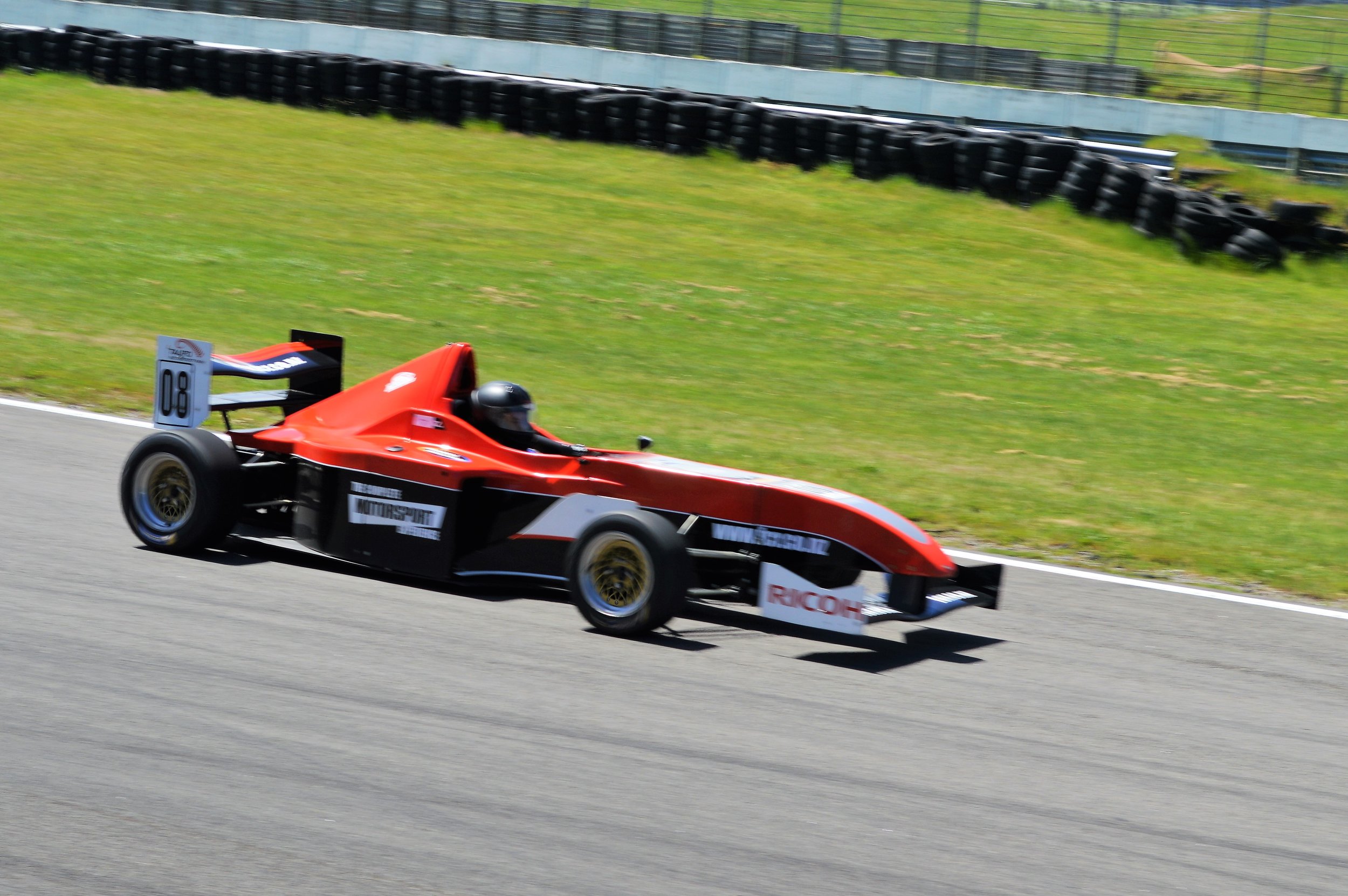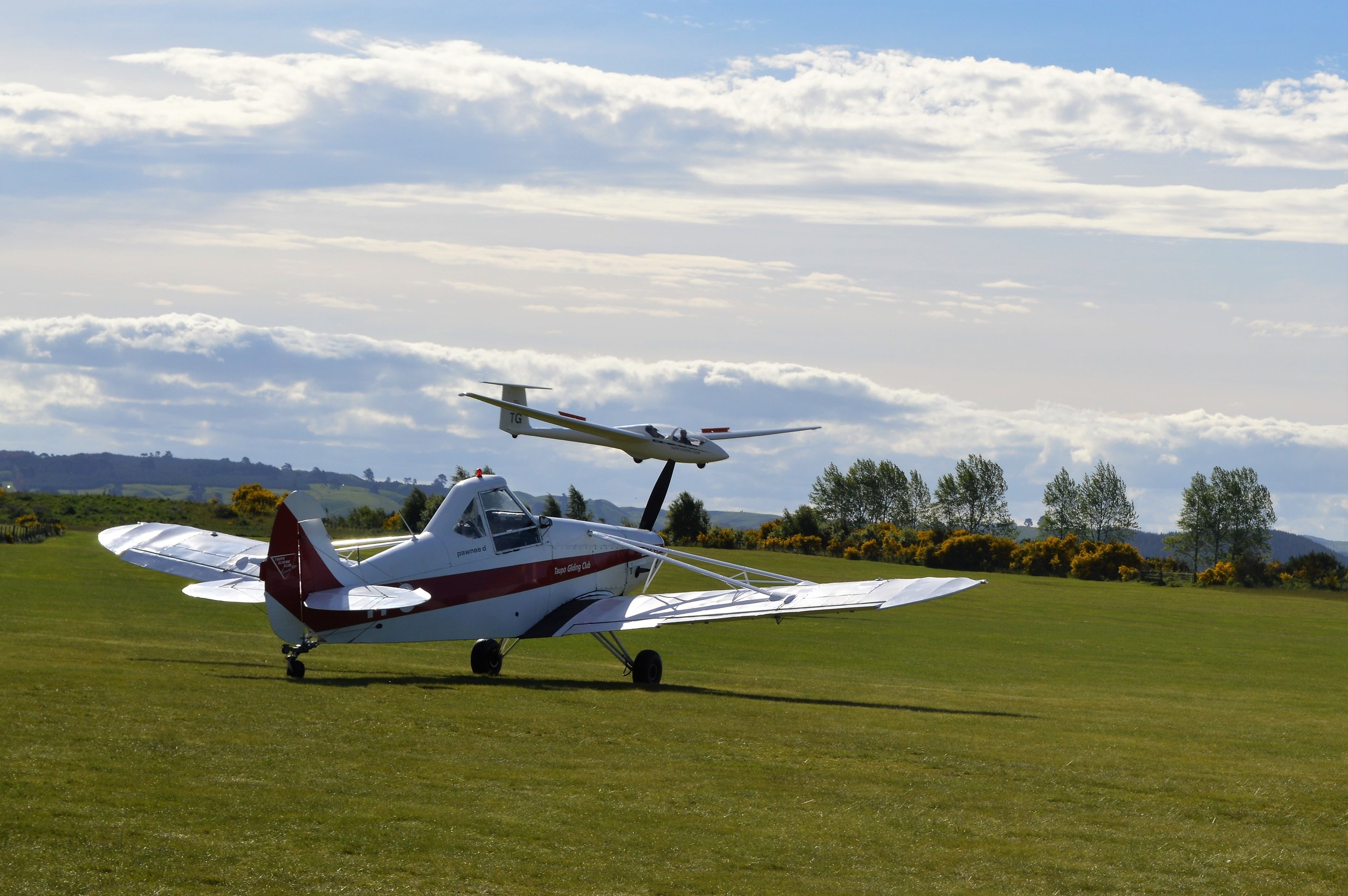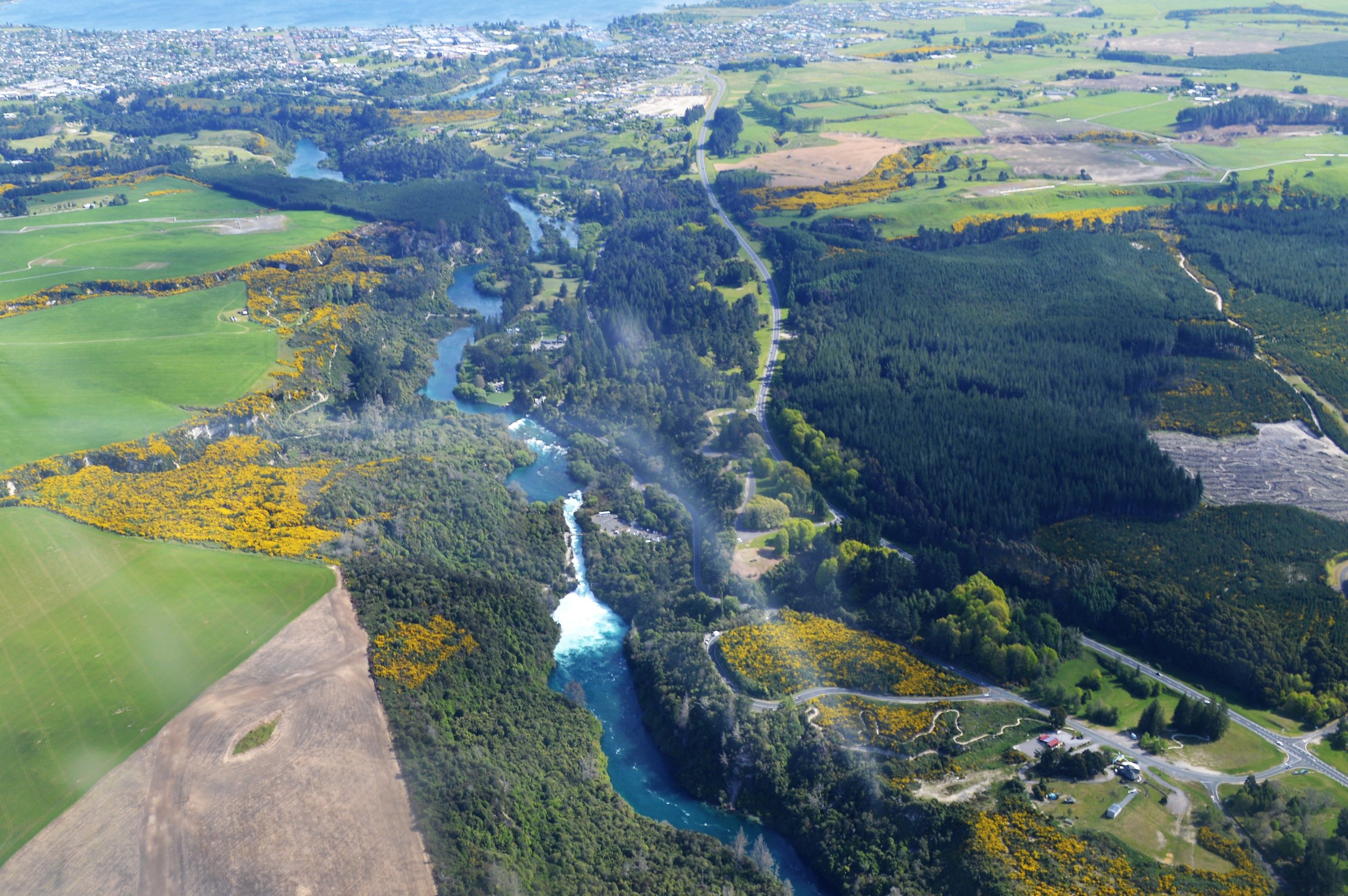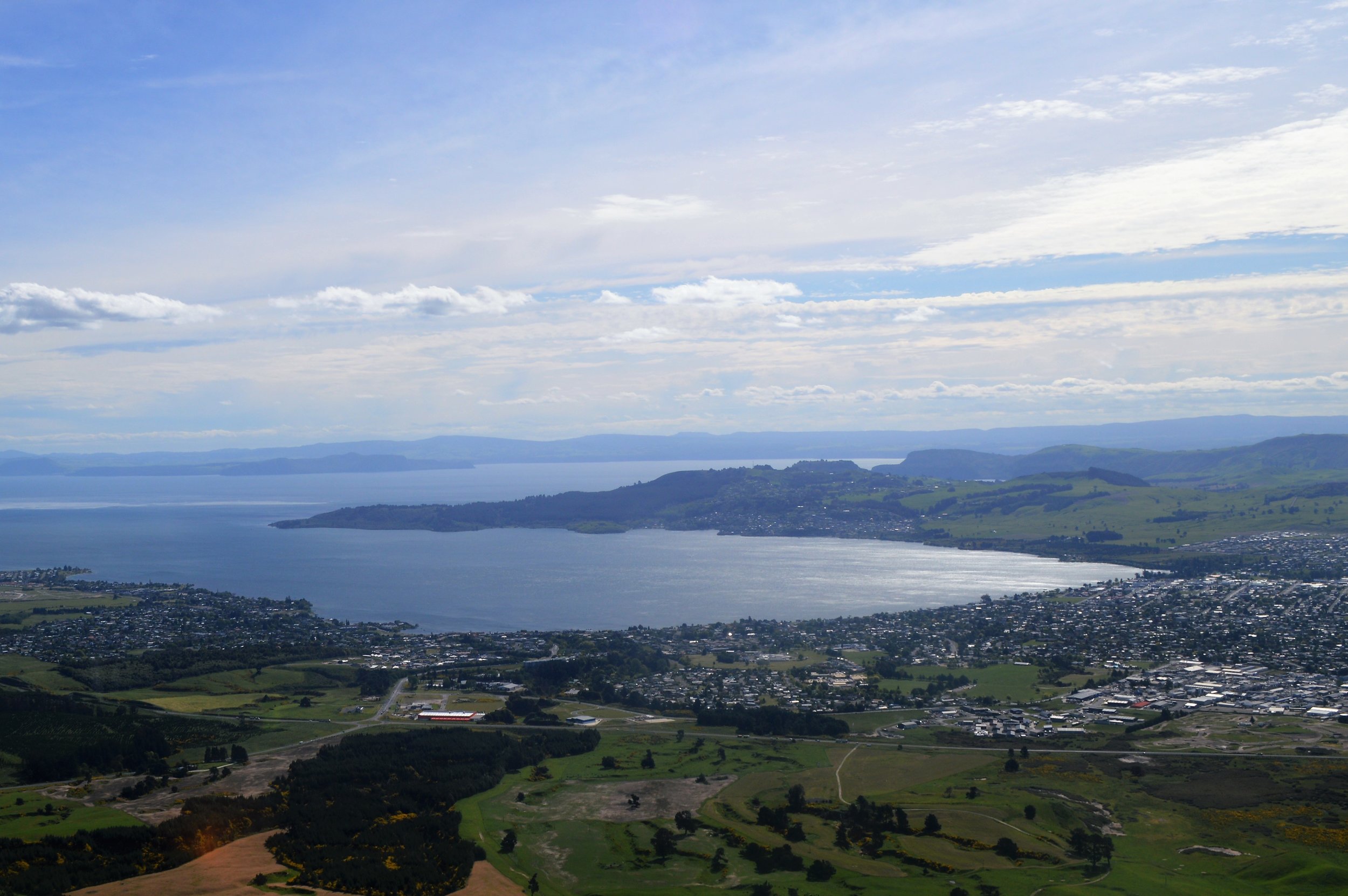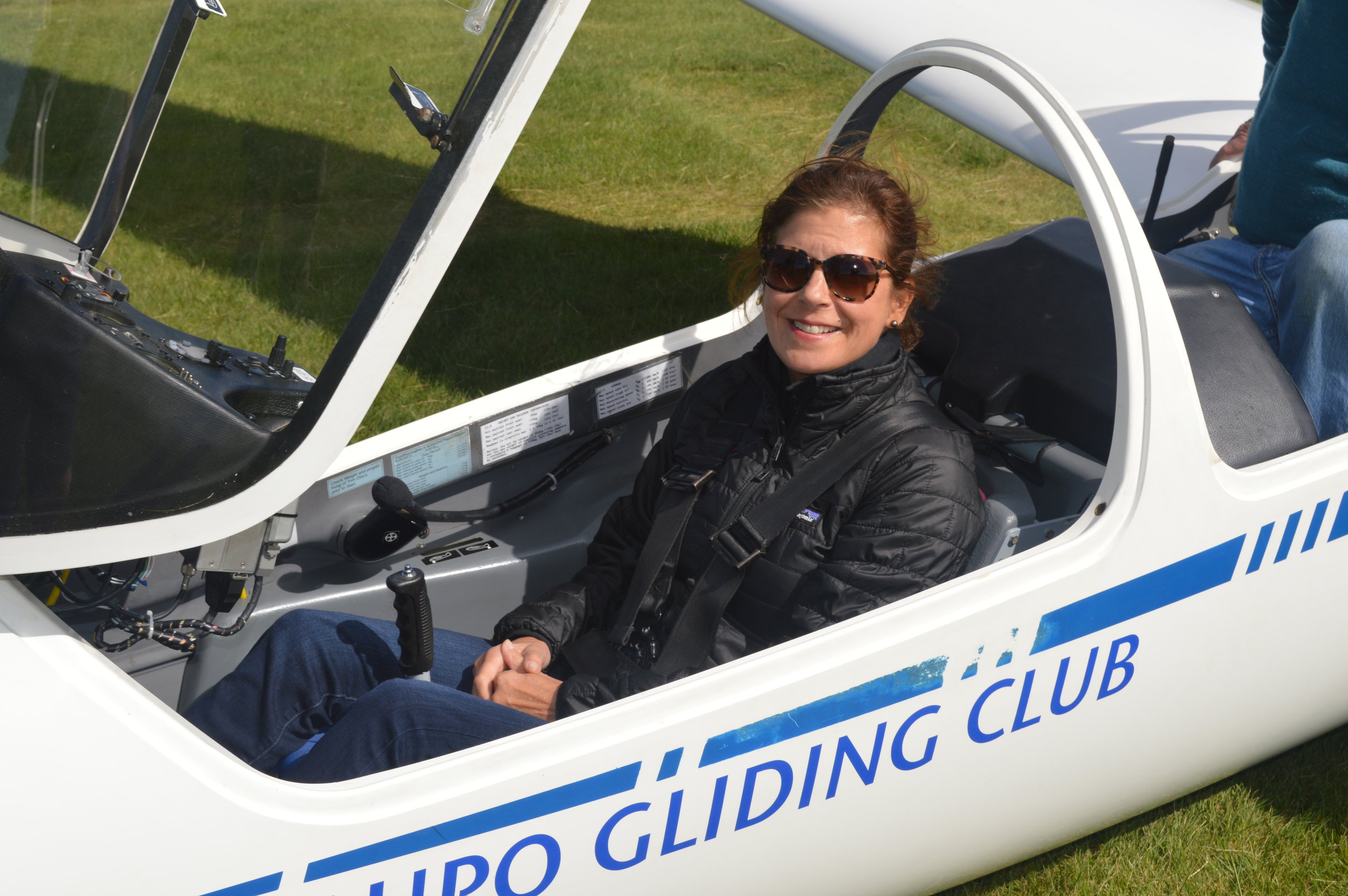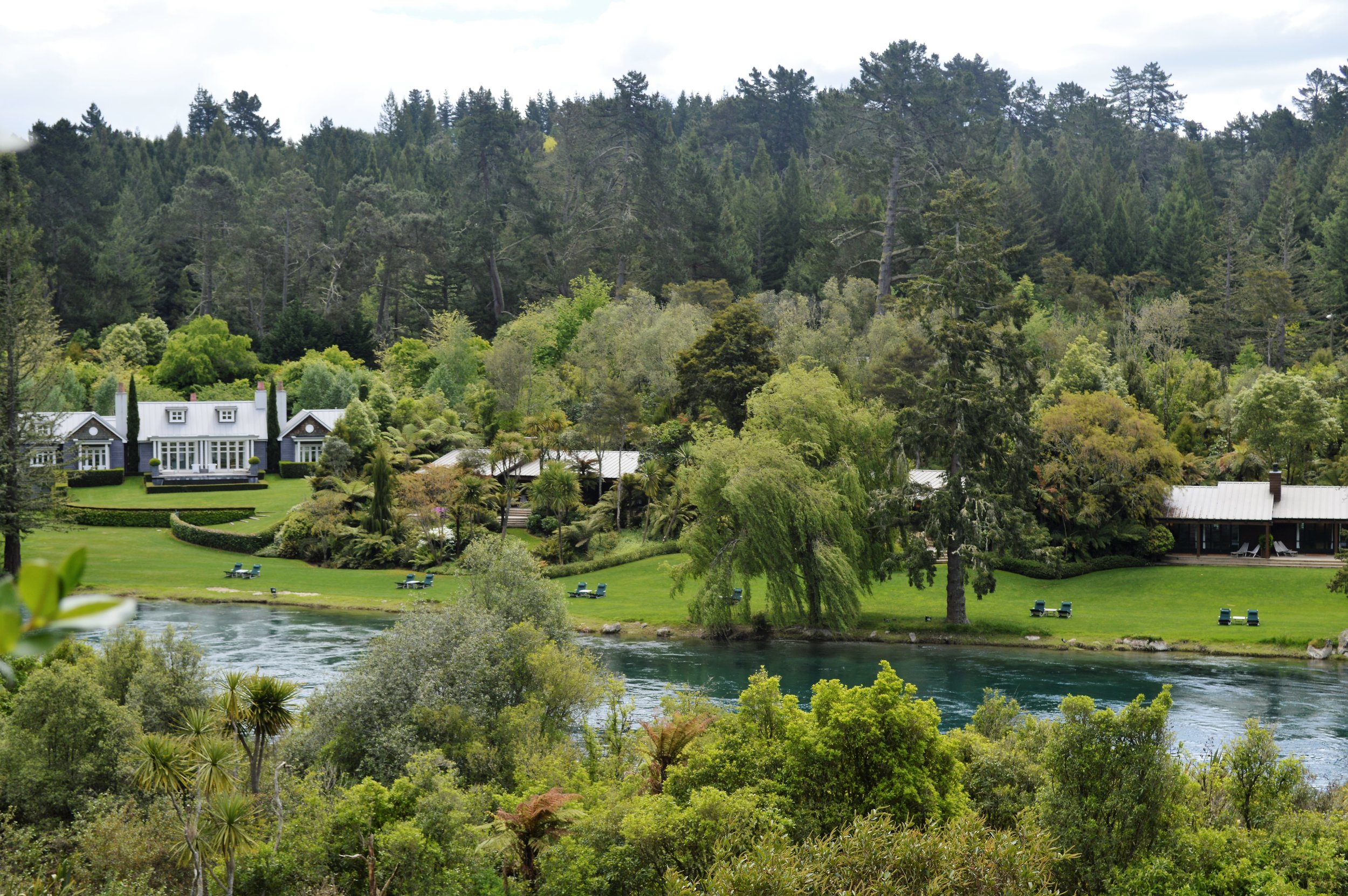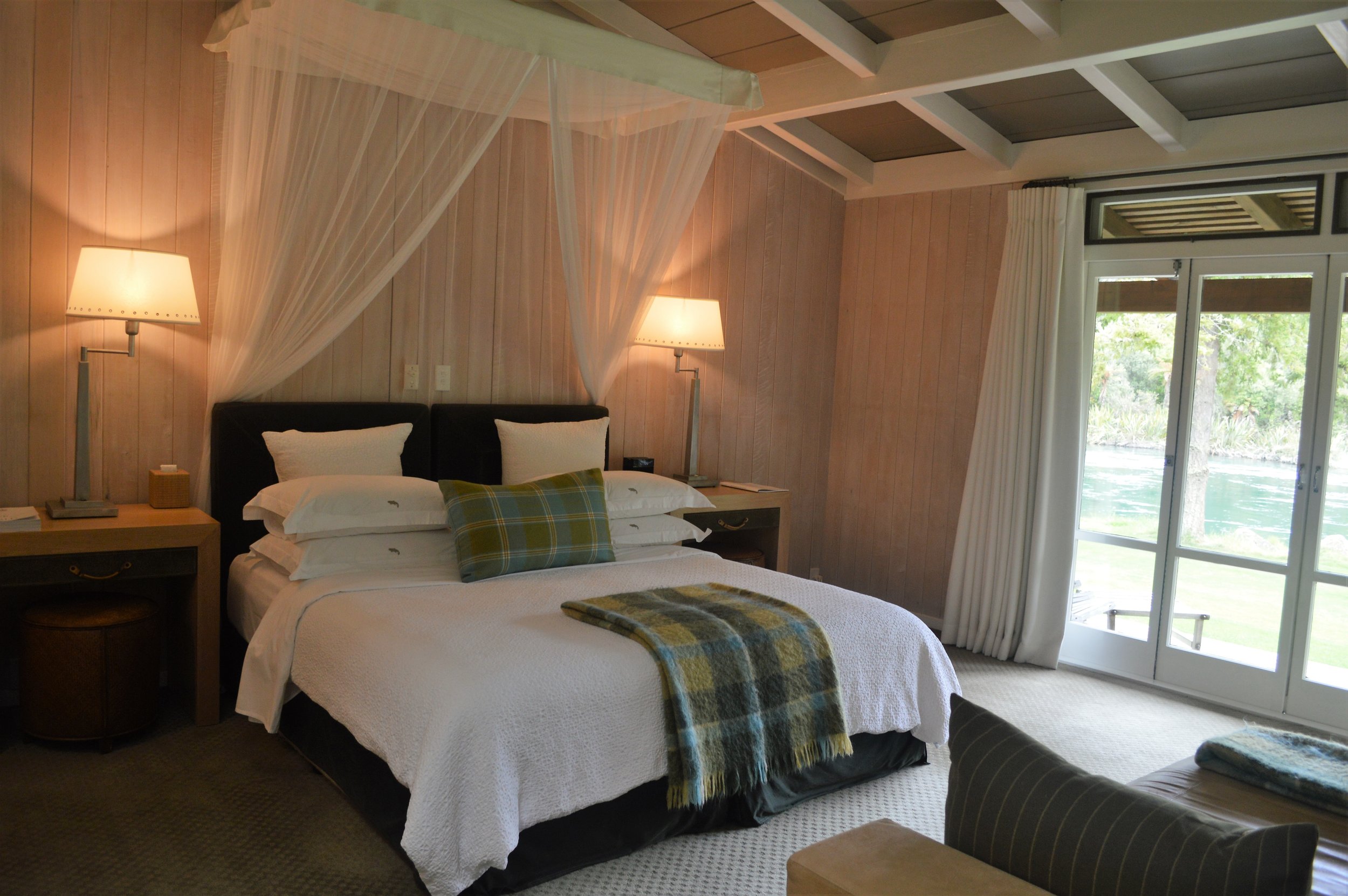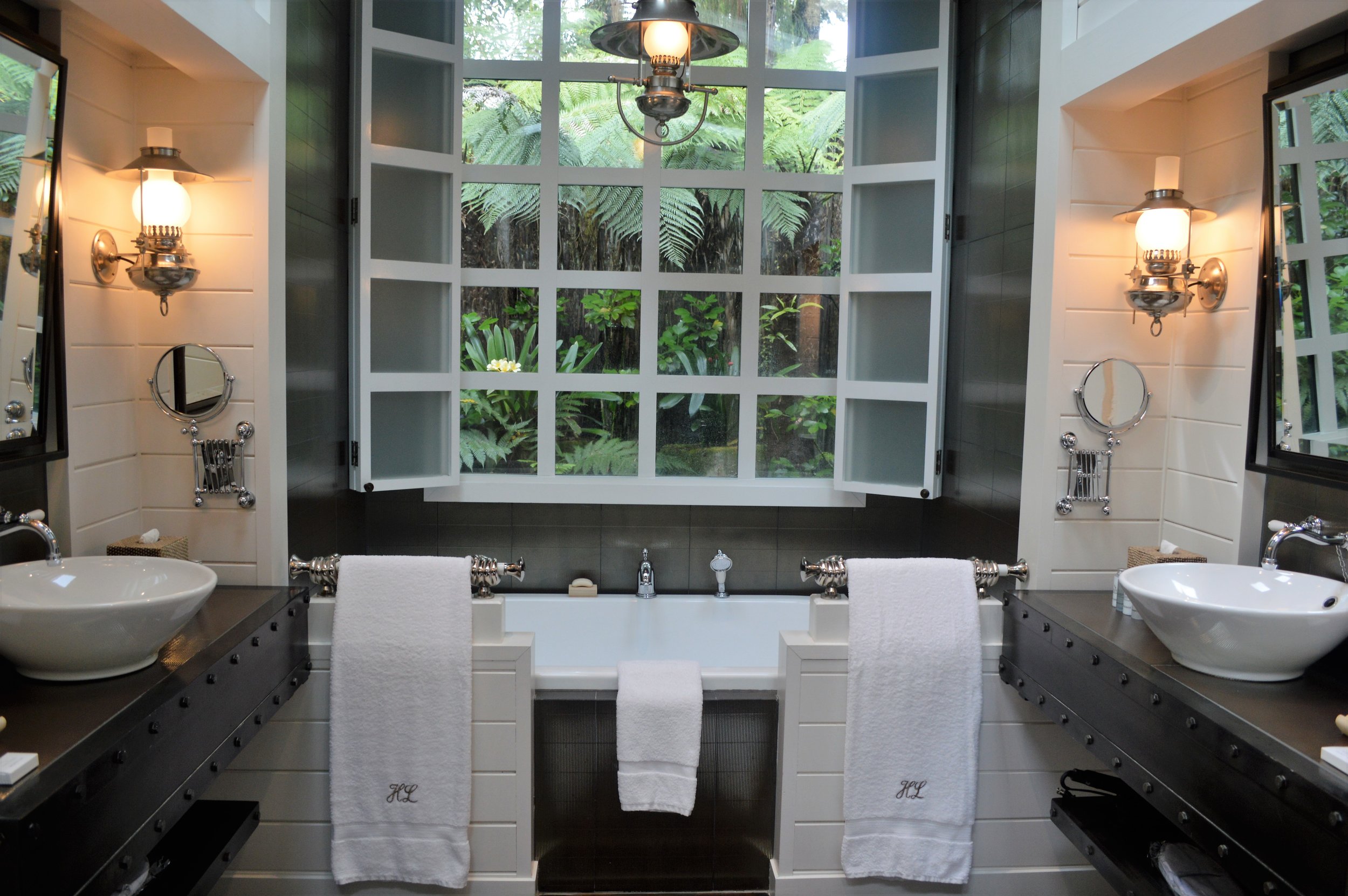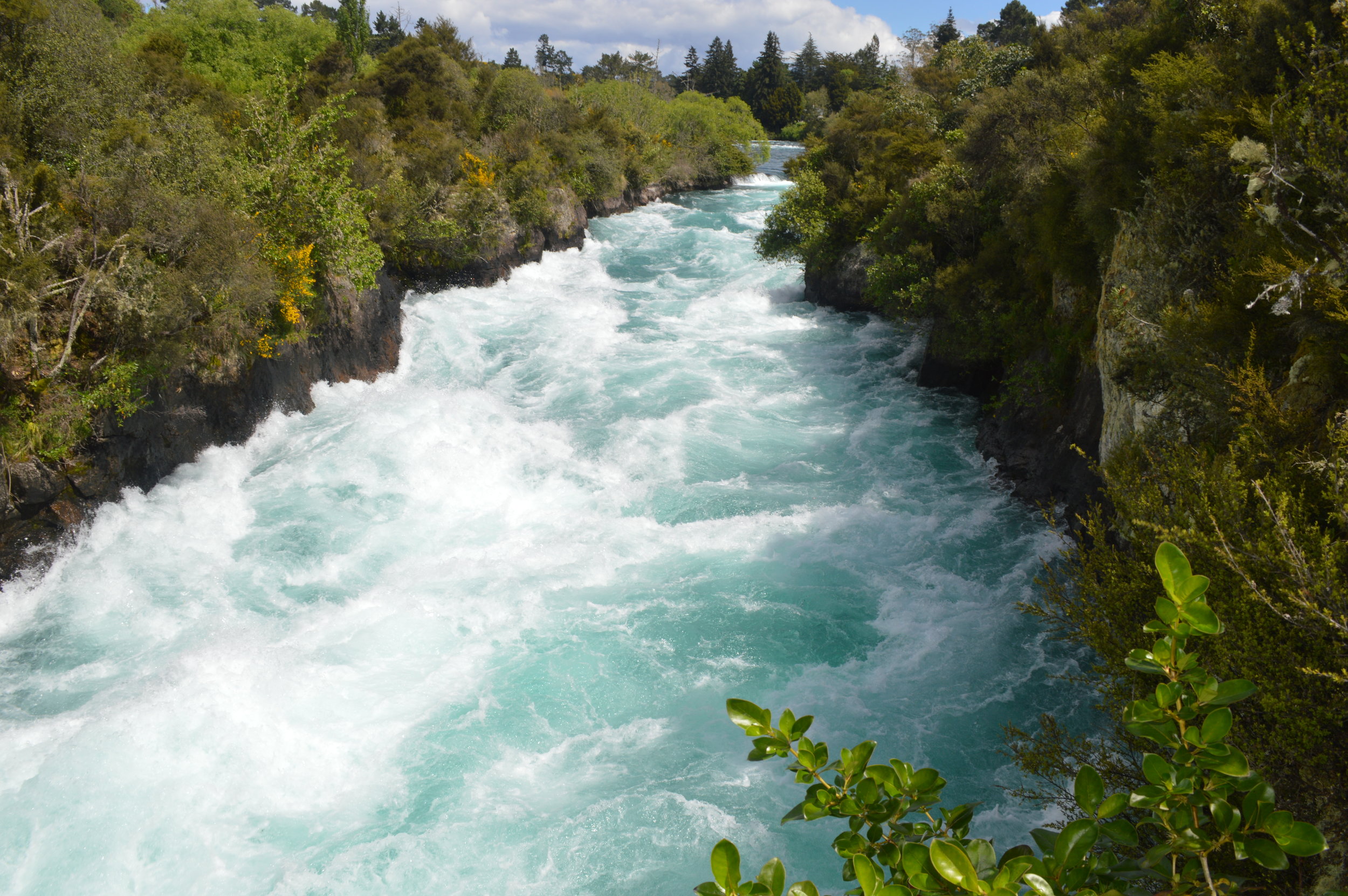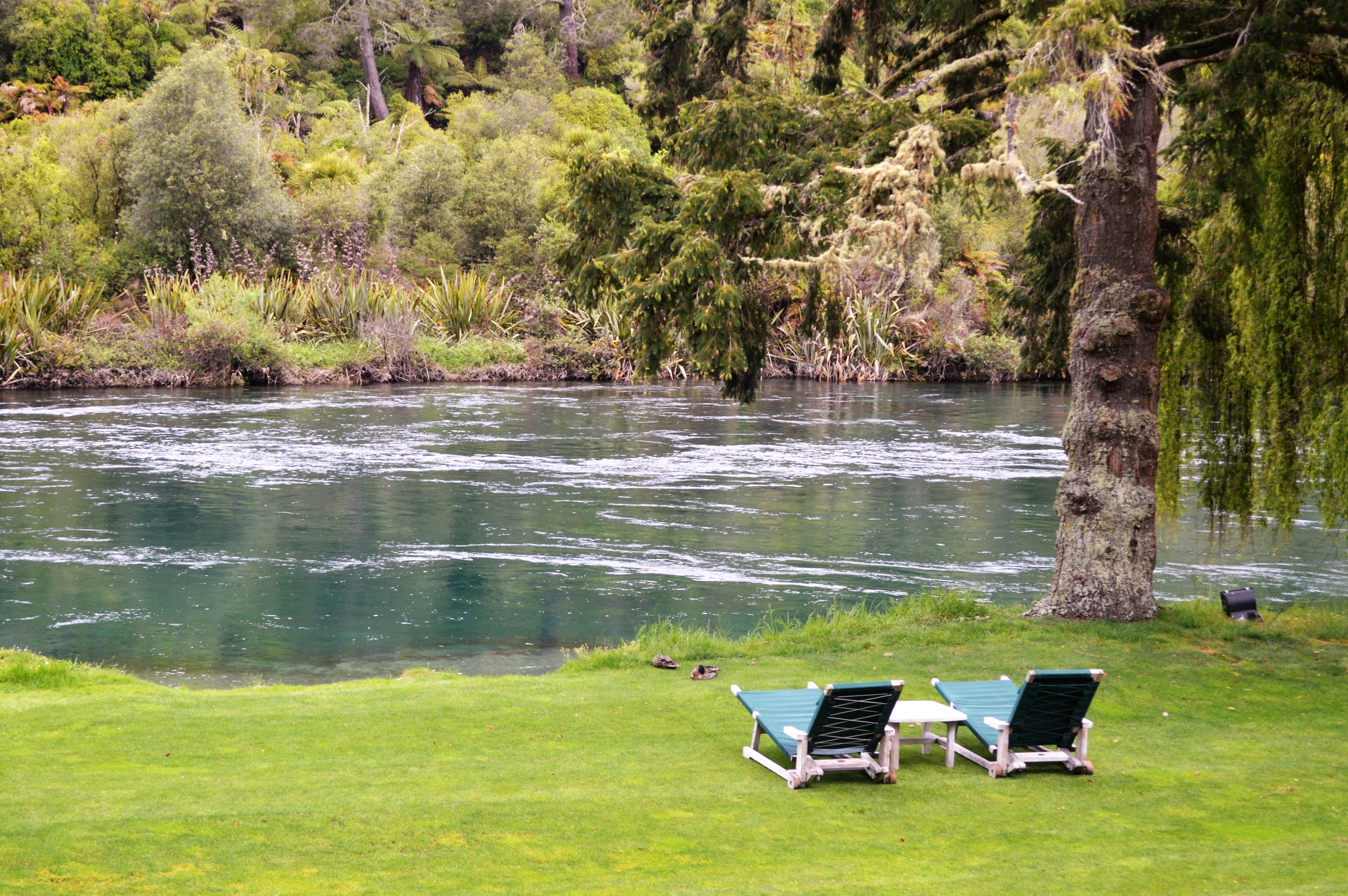 Leaving Huka Lodge we headed southeast to the Hawke Bay region, known for its many wineries. We chose to stay at Kiwiesque, a lodge nestled in the Linden Estate Winery in the Esk Valley. Kiwiesque was a score, as a last minute decision. Our hosts were charming and friendly, our little suite was perfect, and the views were incredible. We did great walks around the vineyard, with the winery's permission, and saw lots of vines, as well as sheep and cows. Beautiful. We also did the spectacular Bell Rock Hike. One night we ended up going to a wine tasting event at the Linden Estate Winery. The evening was fantastic as we hung out with a bunch of locals, drank wine and fielded comments about Trump. Ha.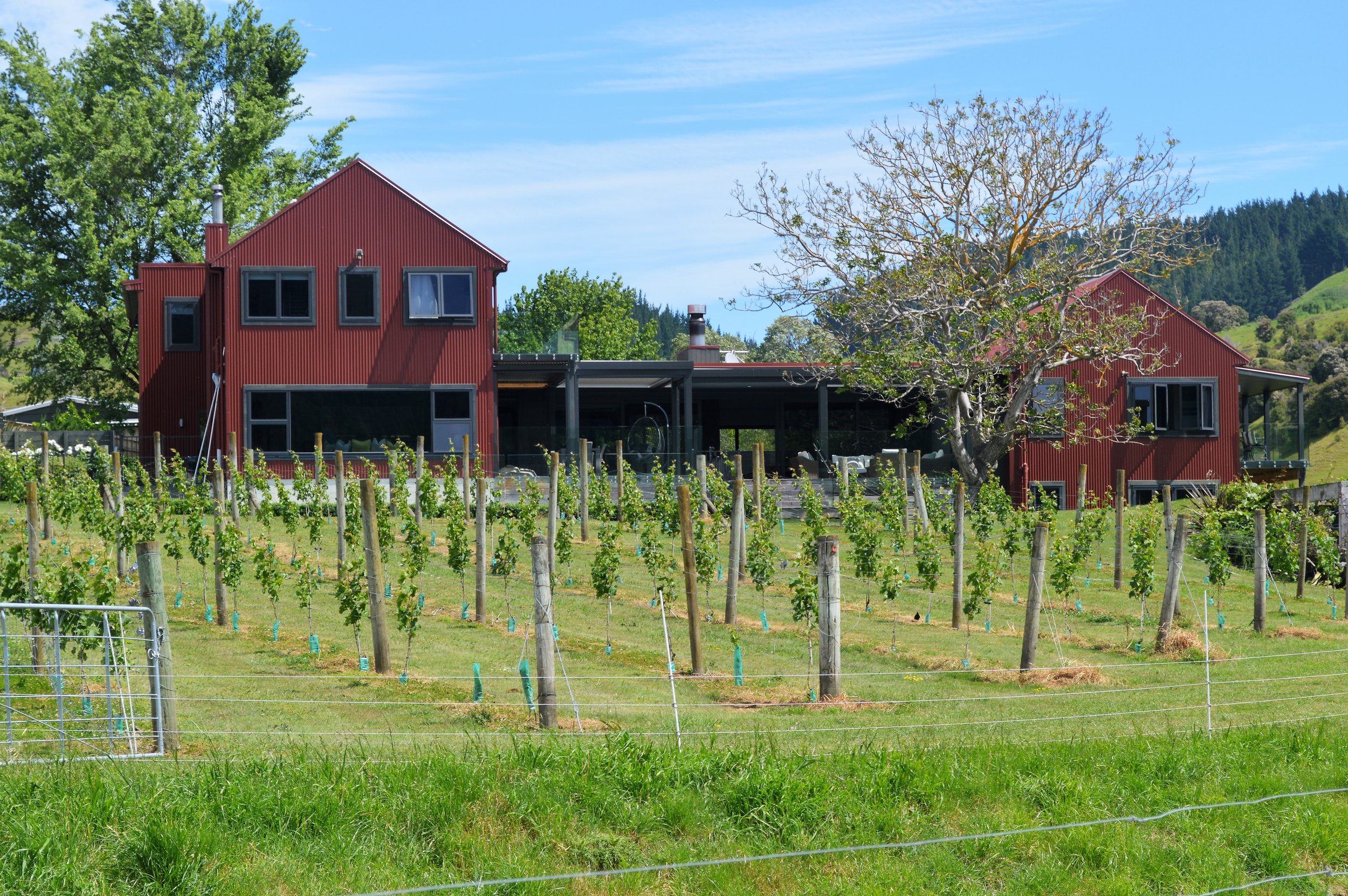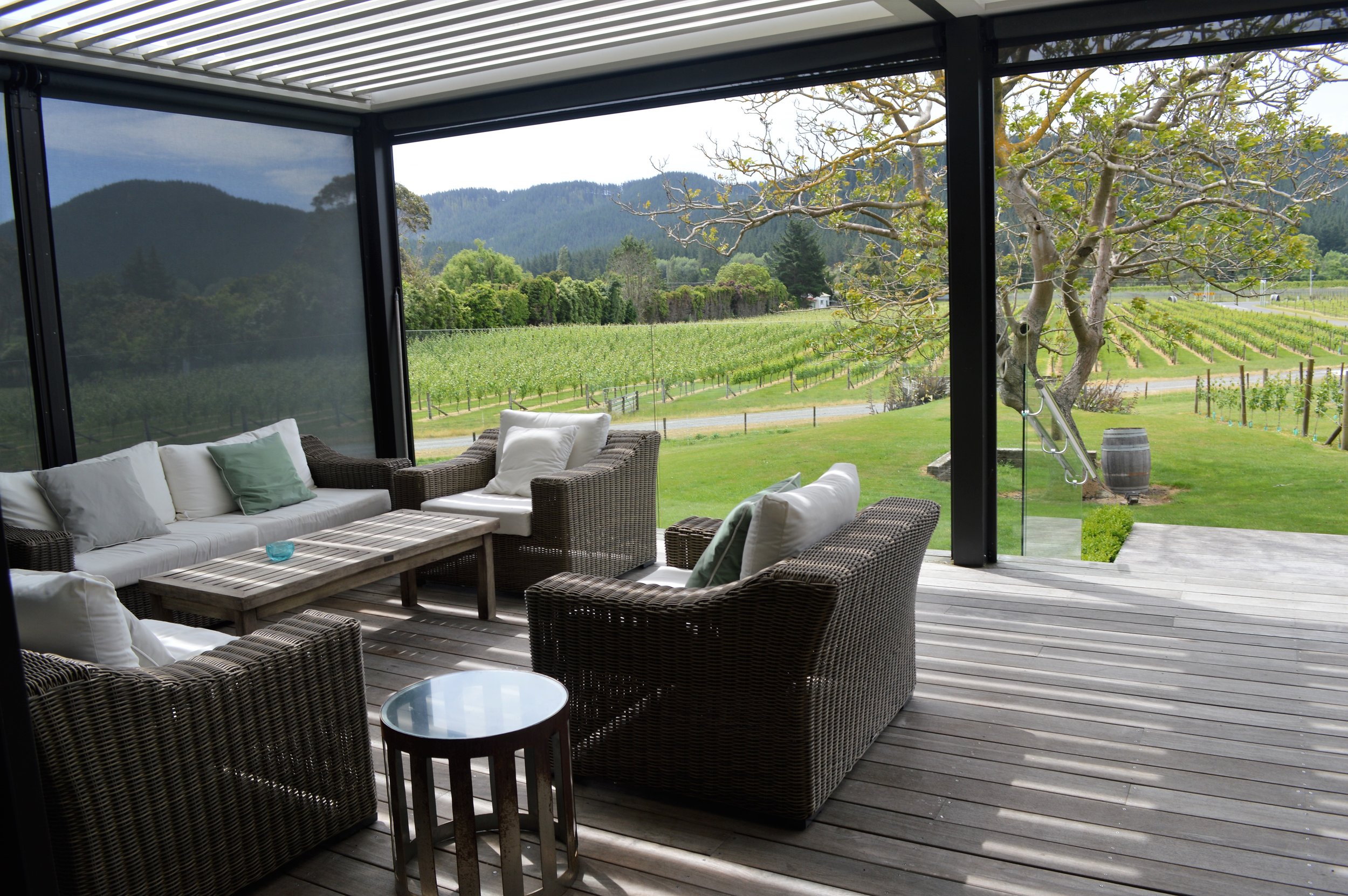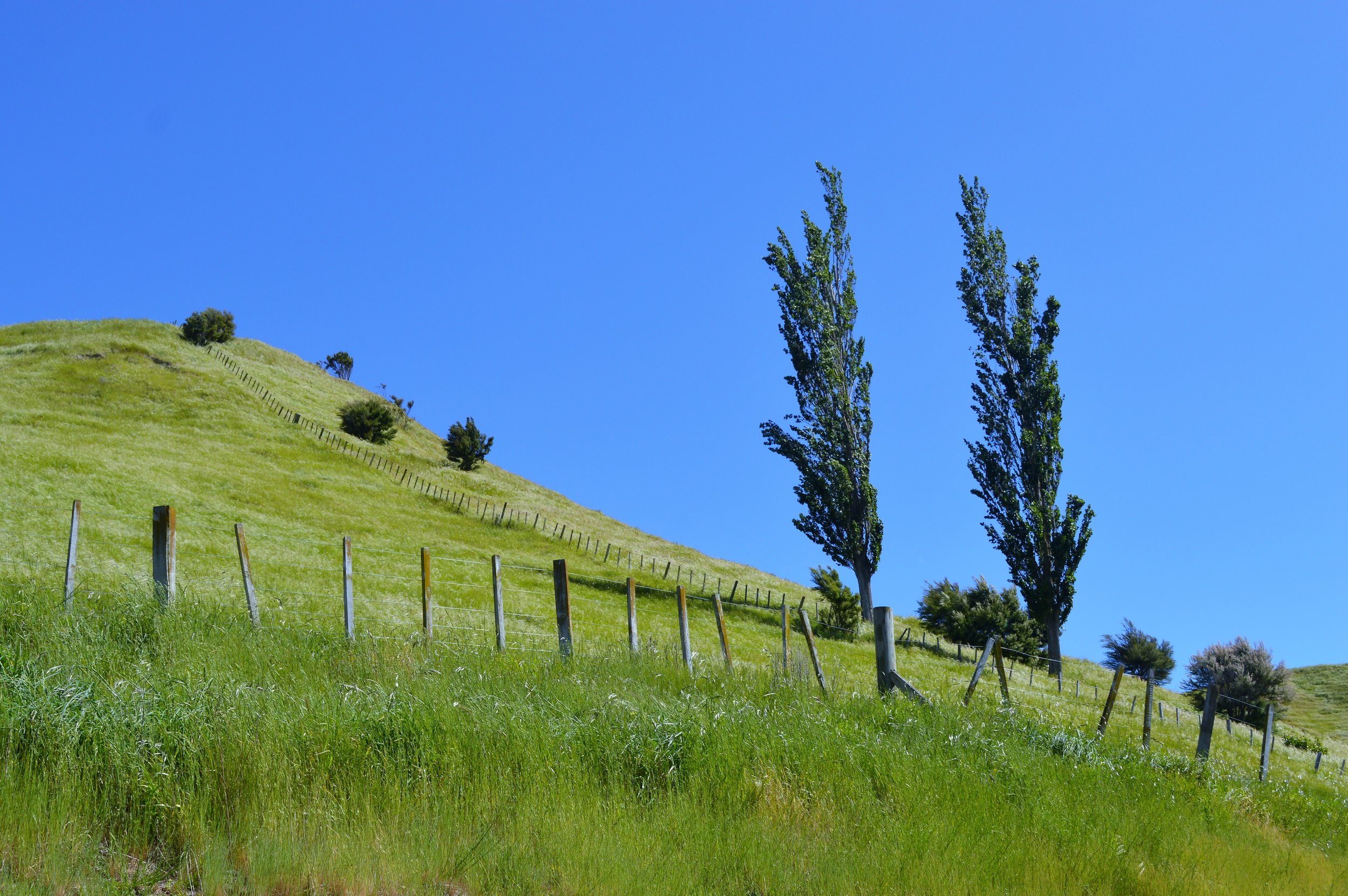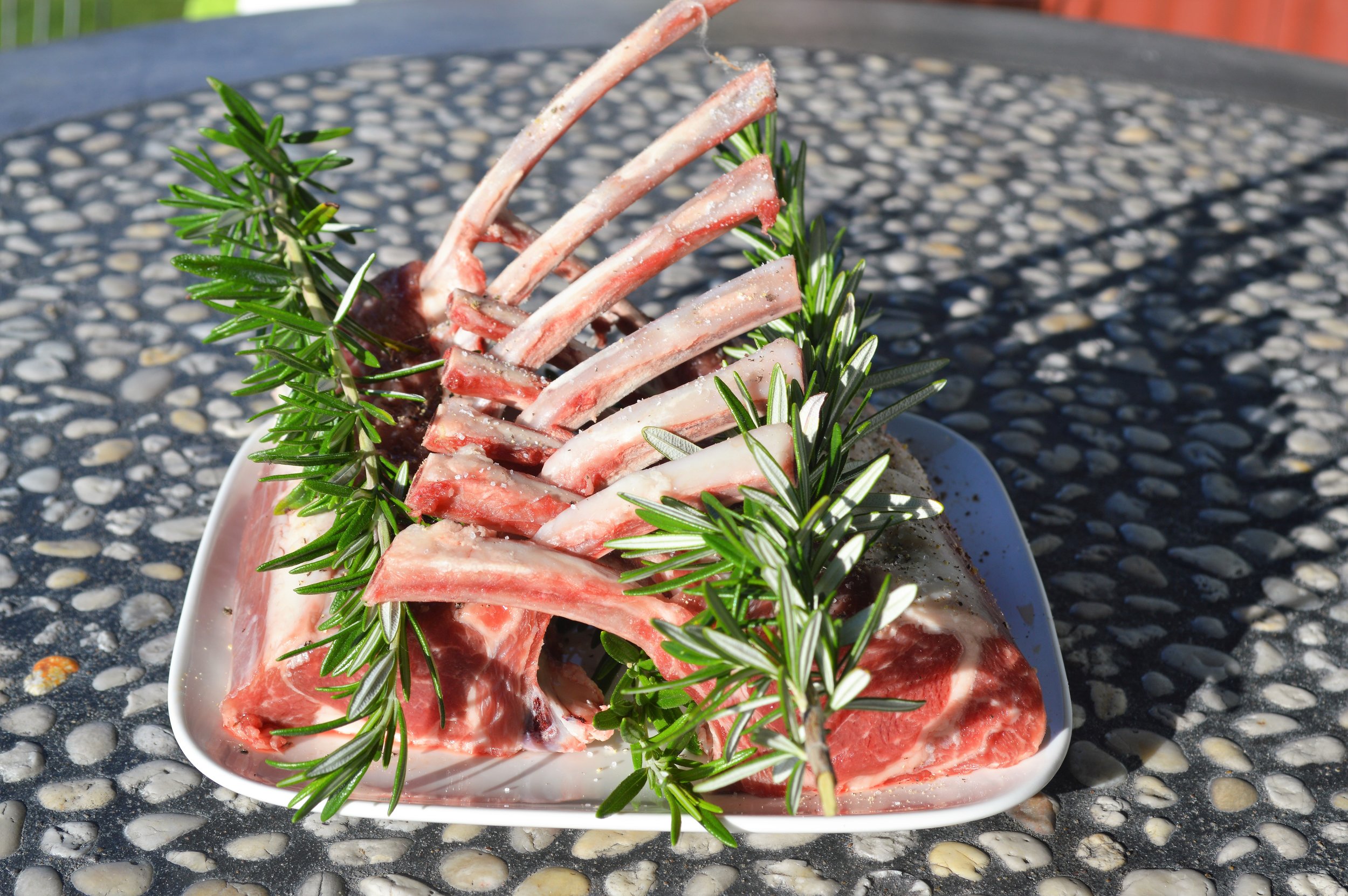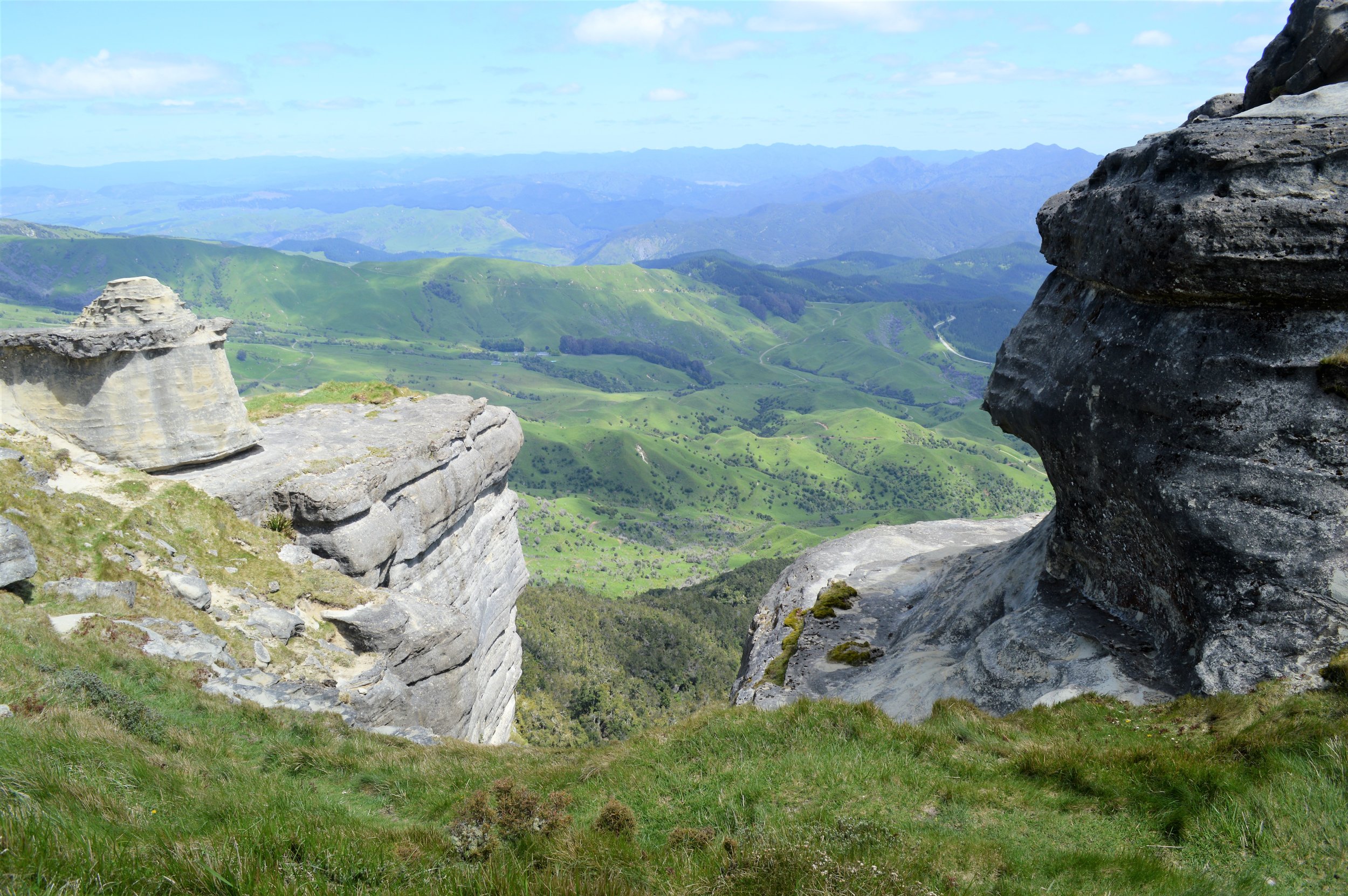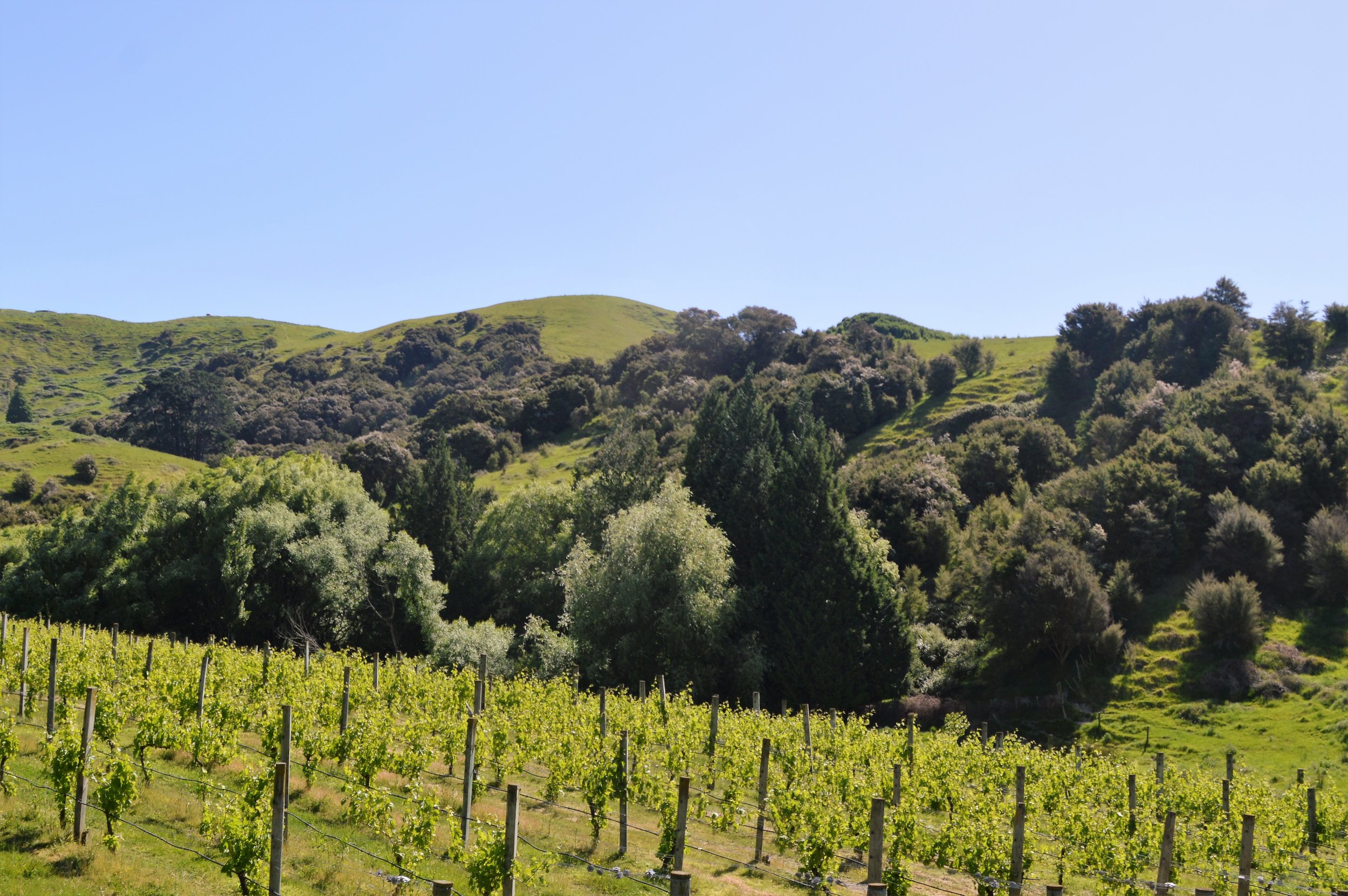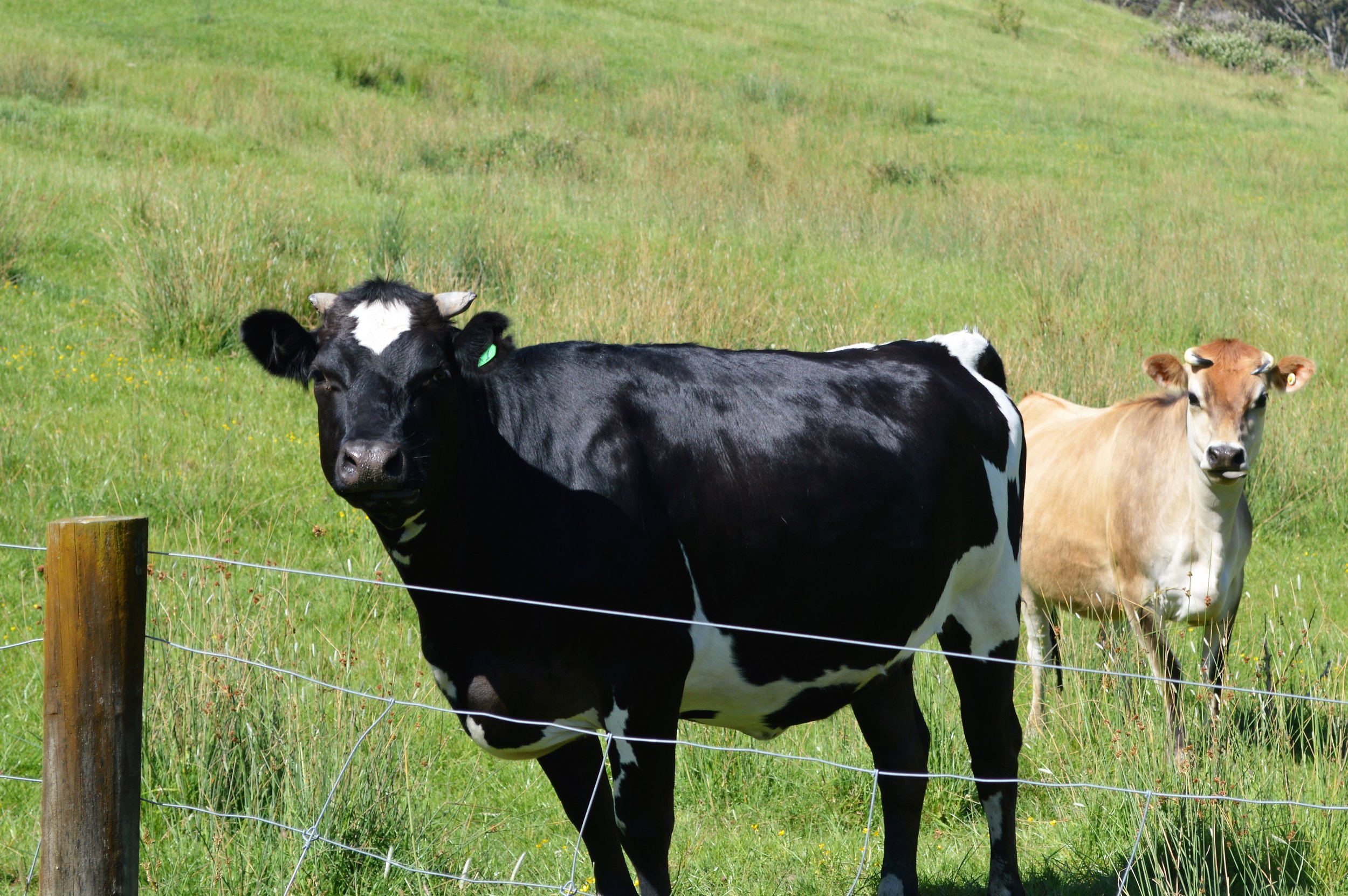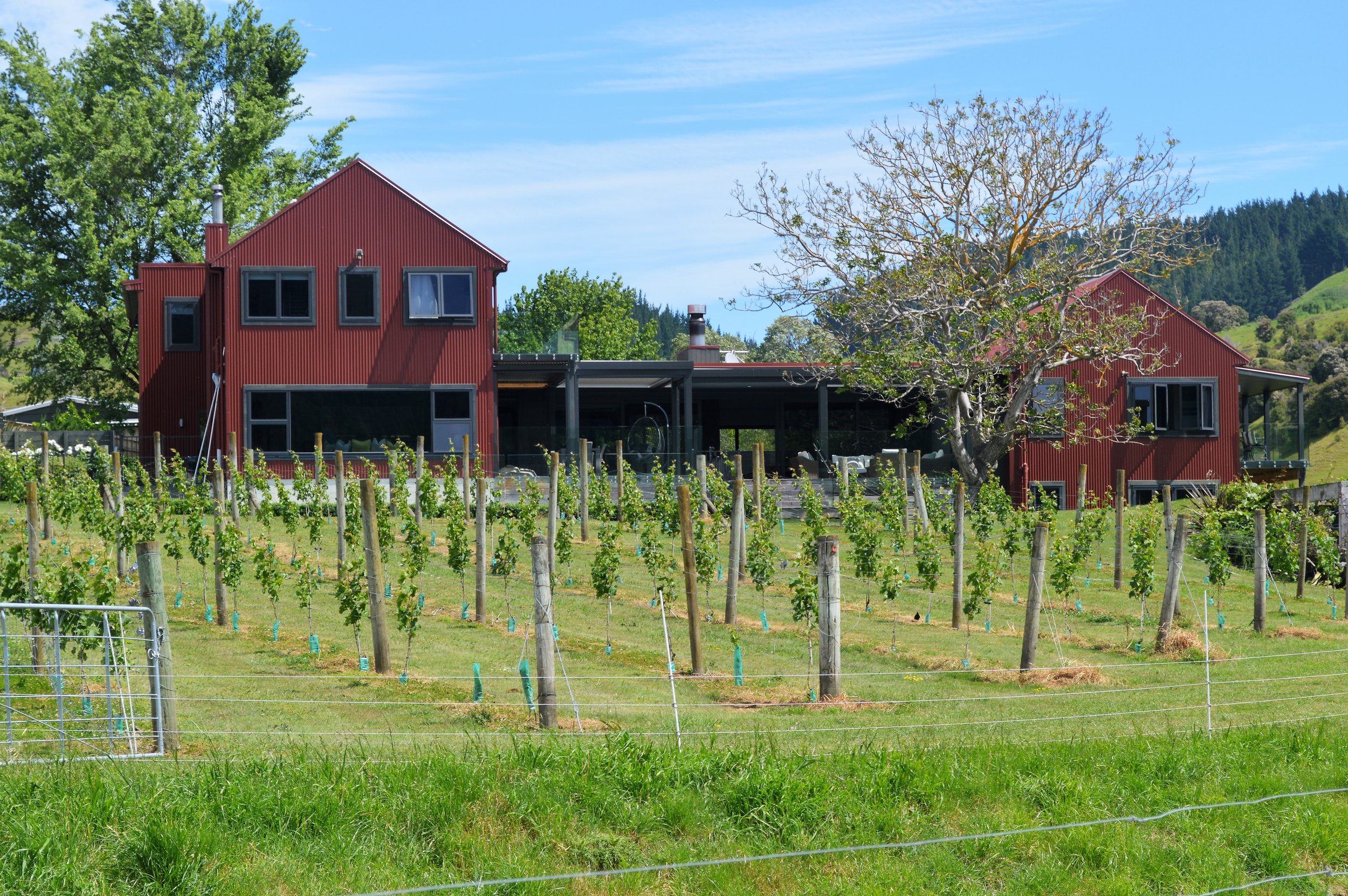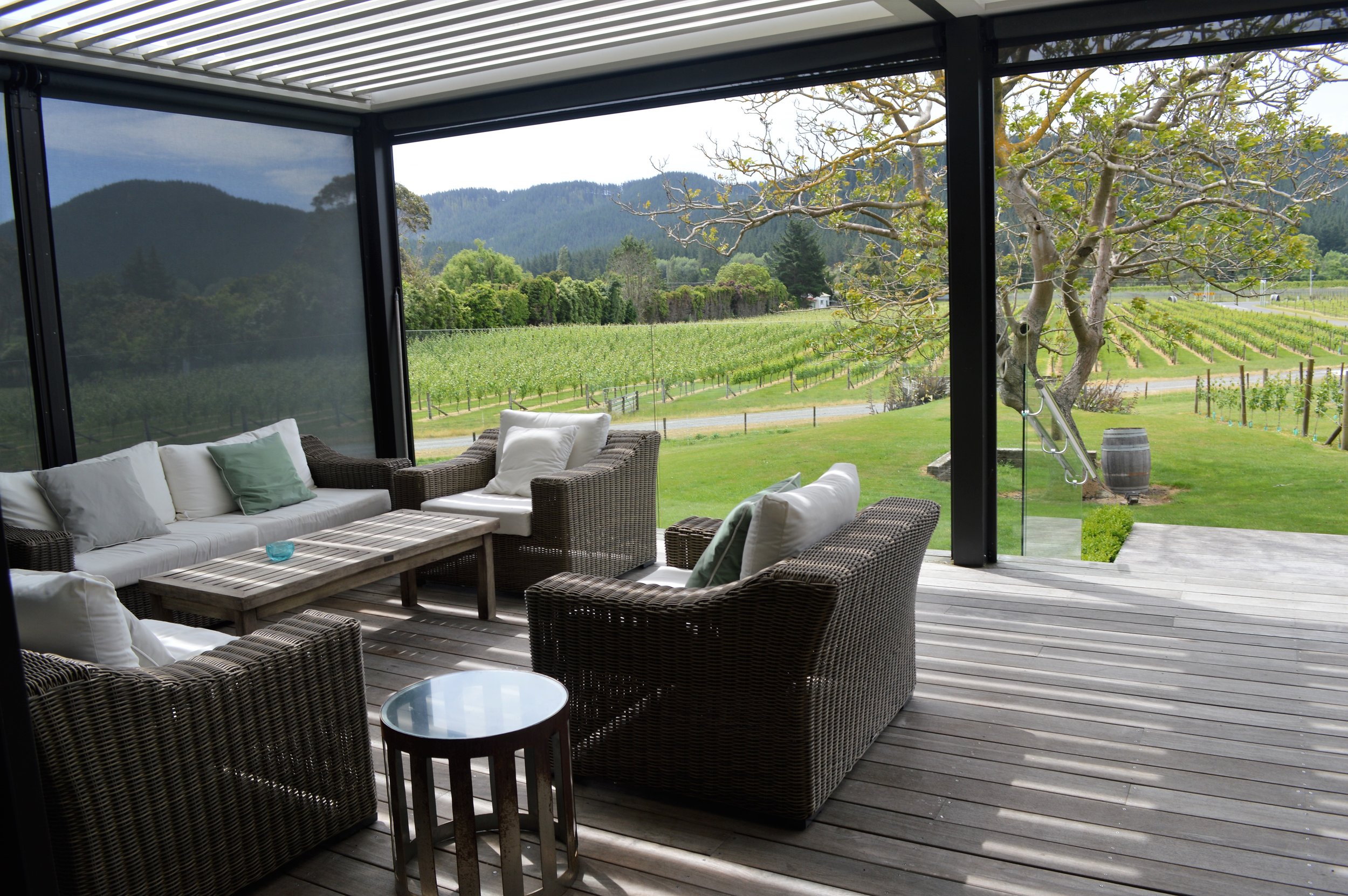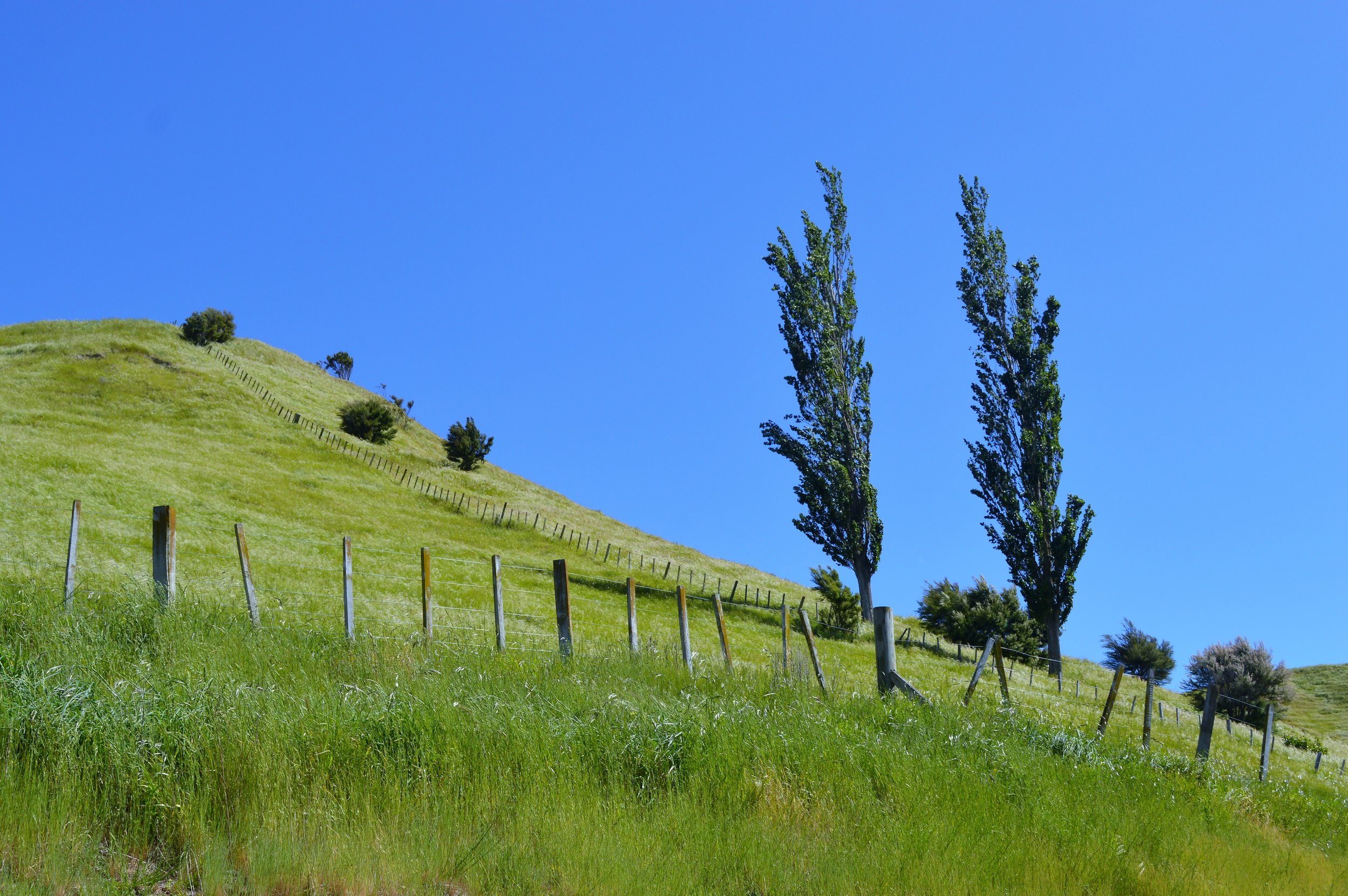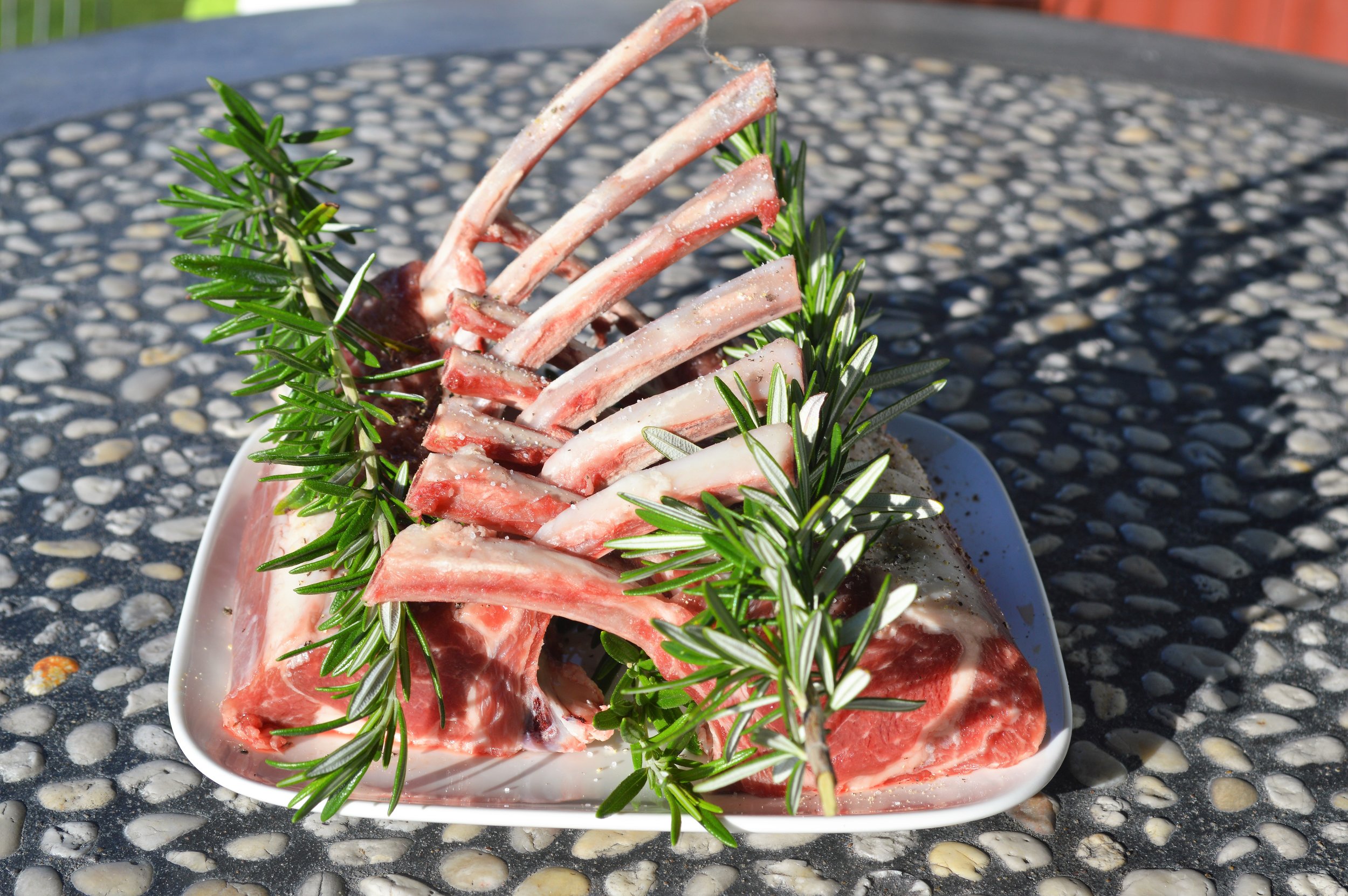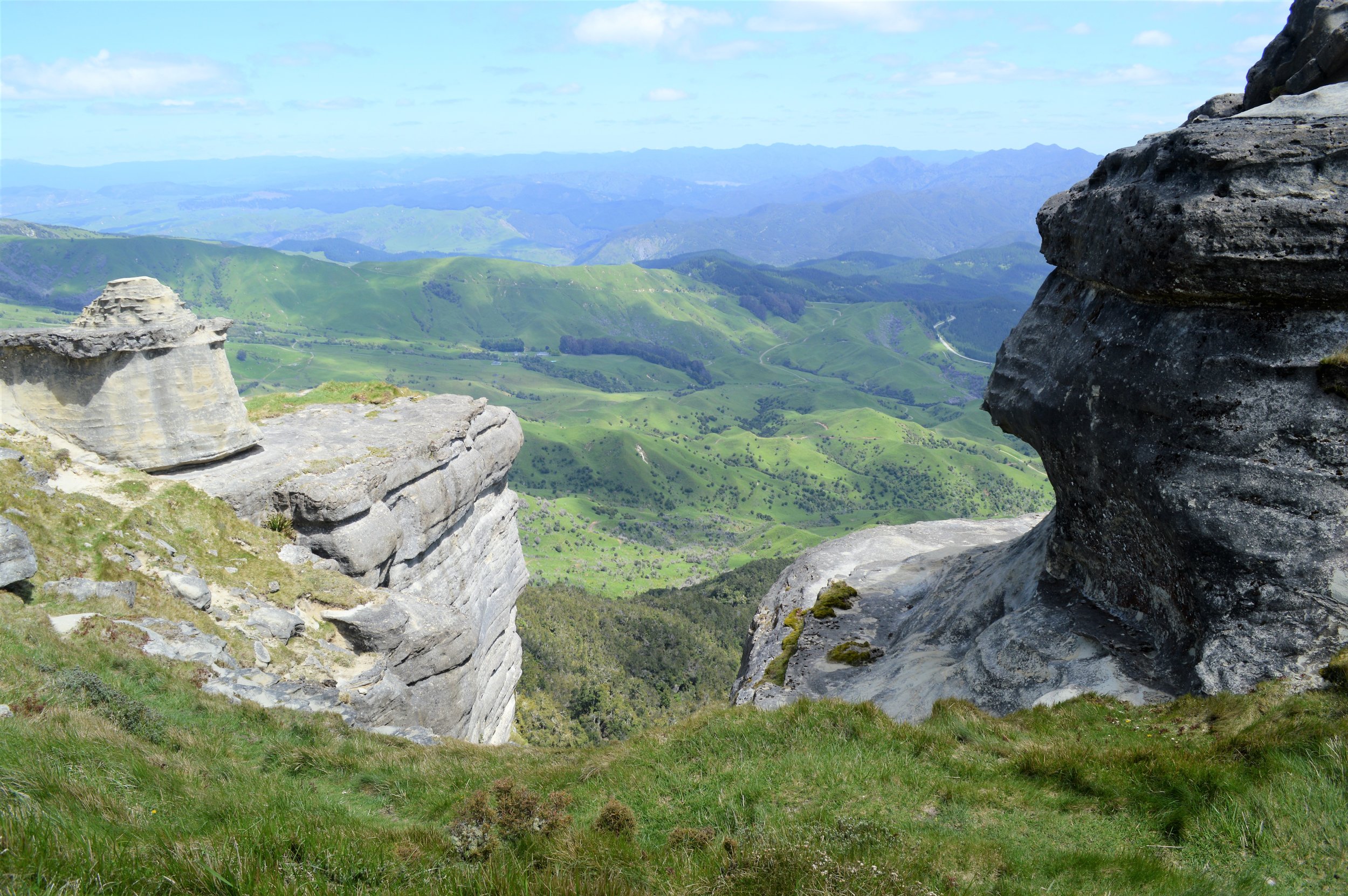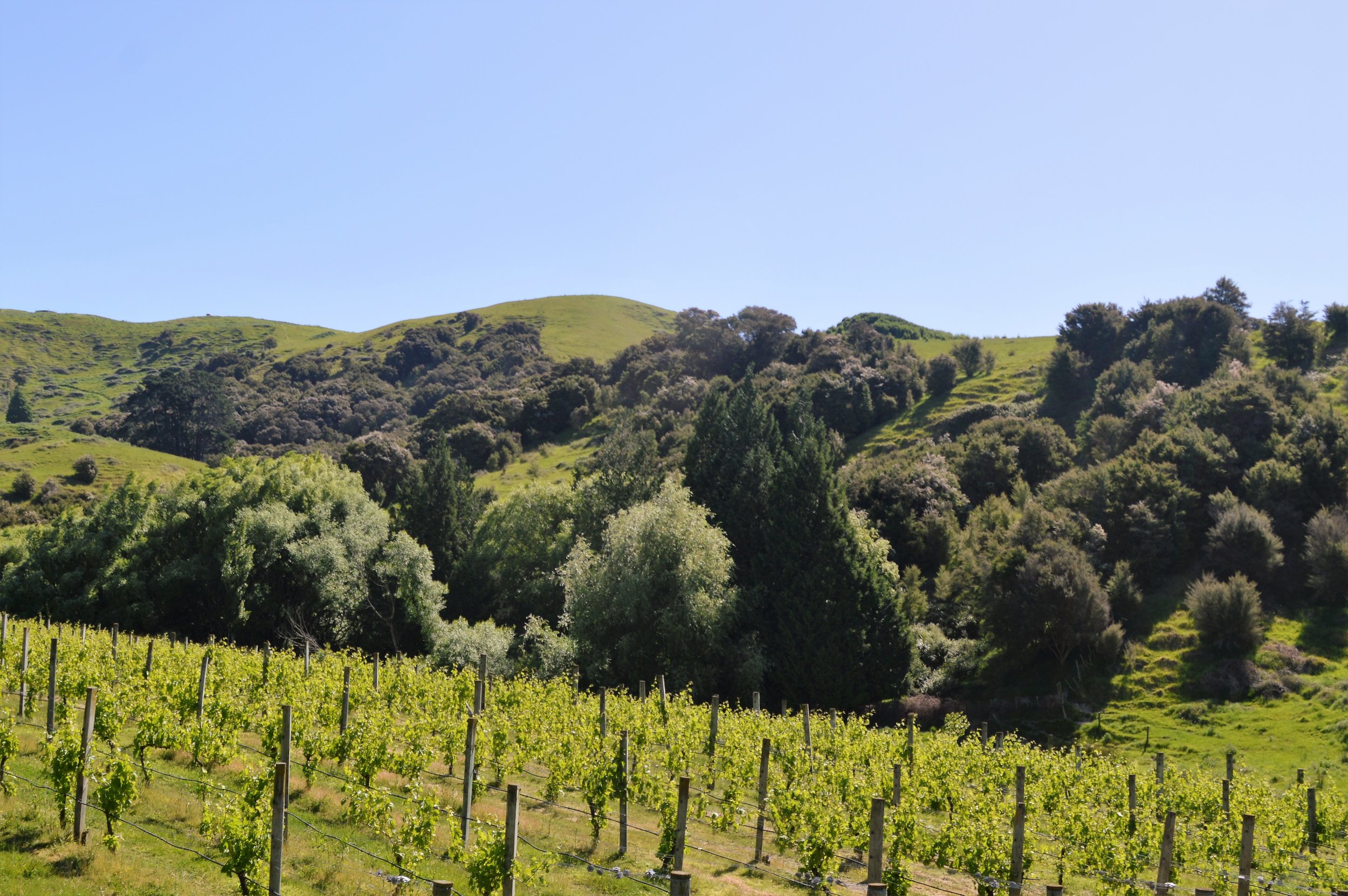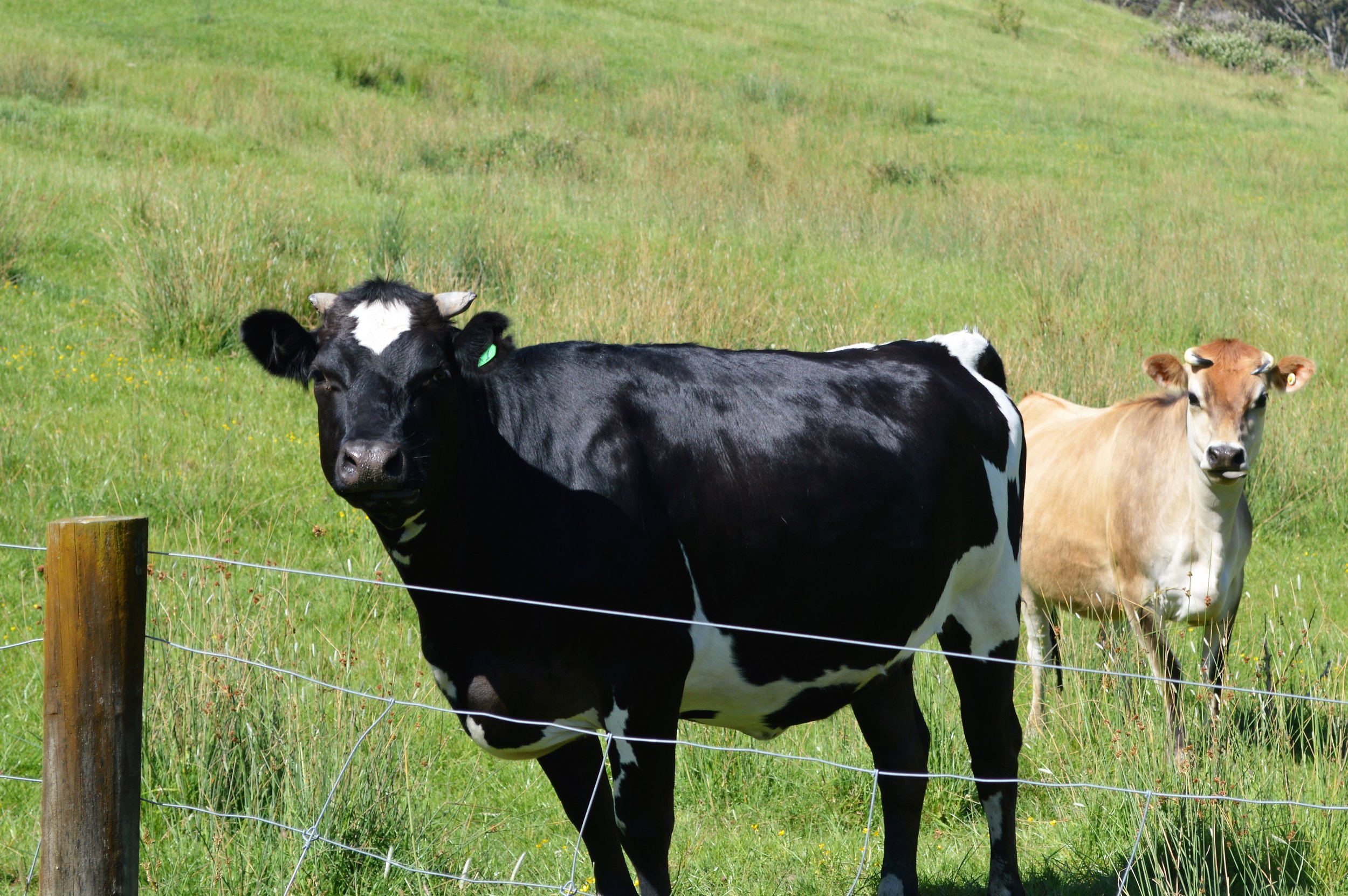 Back to Altair. We left the marina and sailed to nearby Waiheke and Ponui Islands for some harbor hopping. The challenge out here is getting to shore! There is a big tidal range, here 10-12 feet. So if you leave your tender on the beach to go for a hike you may end up having to swim to it, or you may end up dragging a very heavy boat back to the water. The locals all have light weight little tenders or tenders with wheels.
It was very peaceful to anchor in these lovely places after the hustle and bustle of Auckland. The Waiheke anchorages - Owhanake, Omaru and Man O' War were beautiful, as was Chamberlin's Bay on Ponui. We'd compare Waiheke to Martha's Vineyard. Some amazing homes on the island.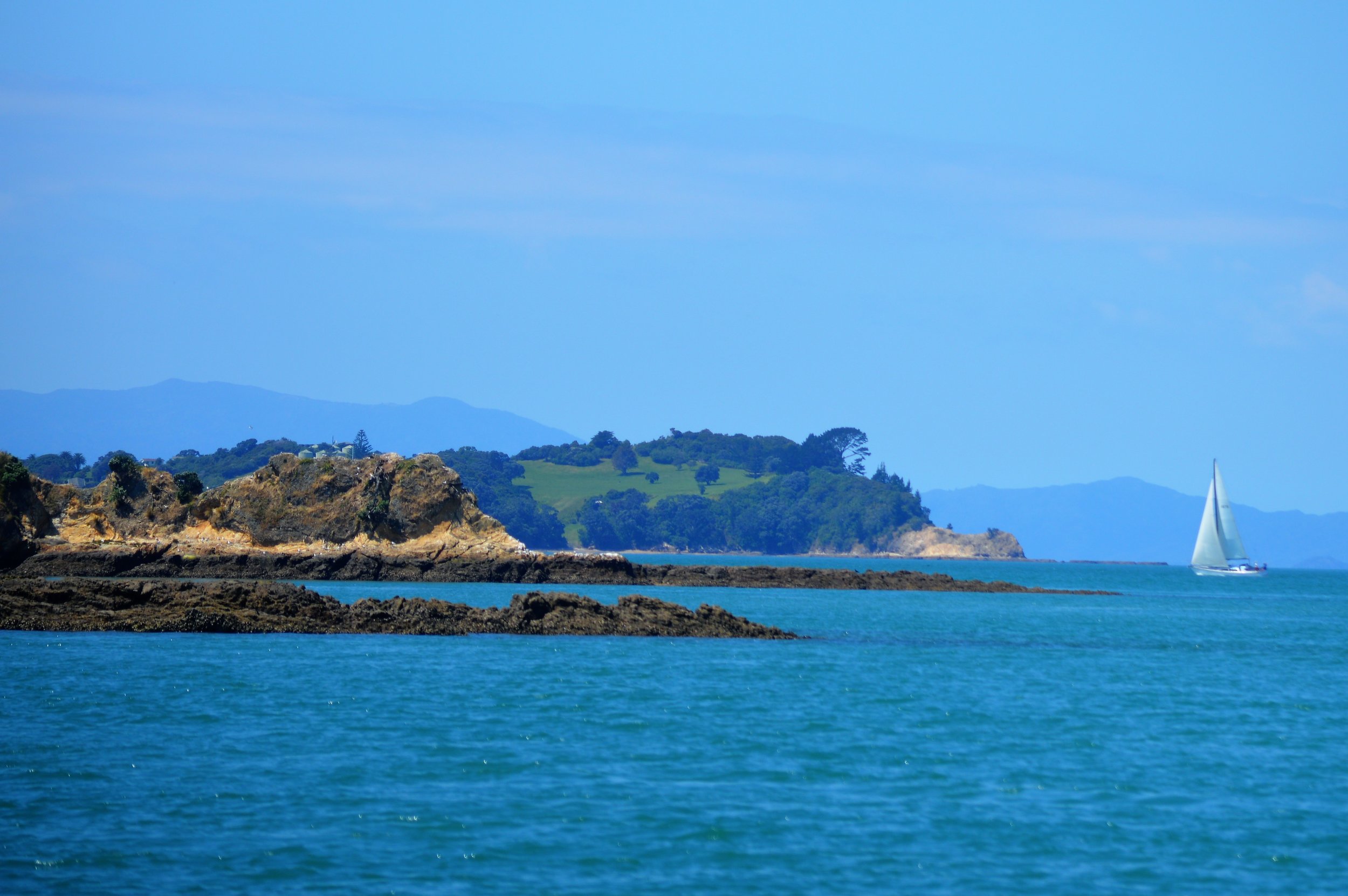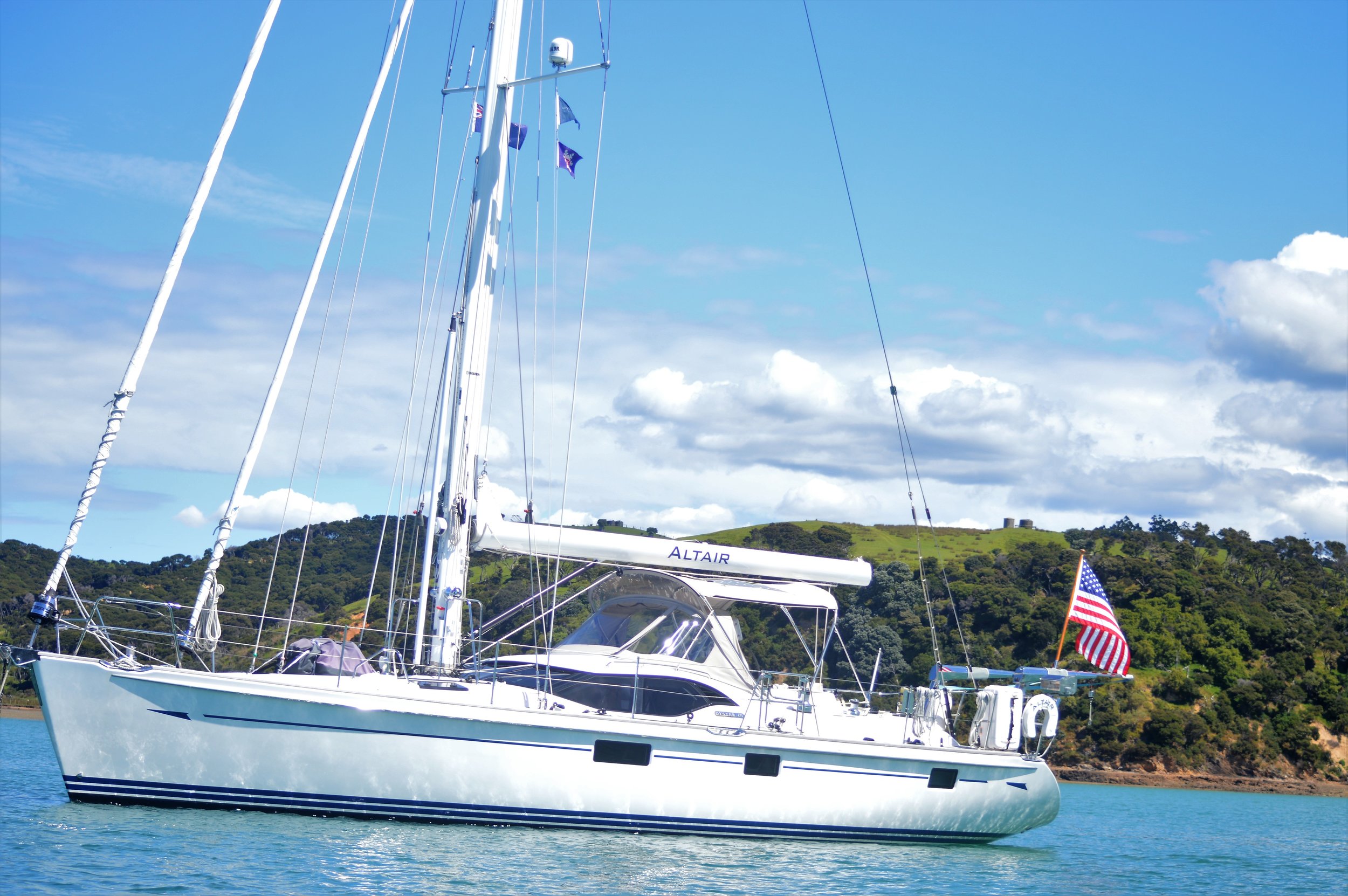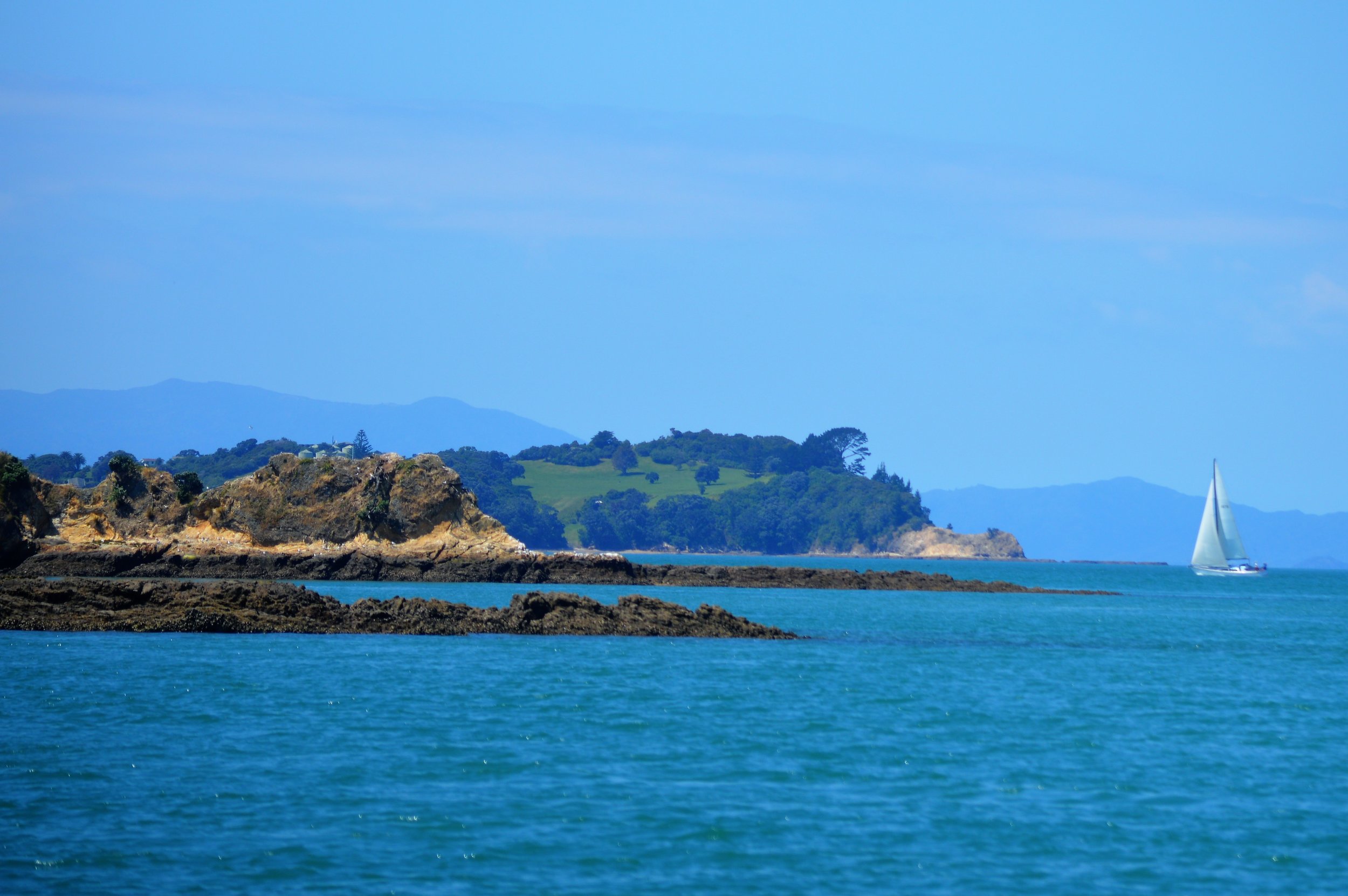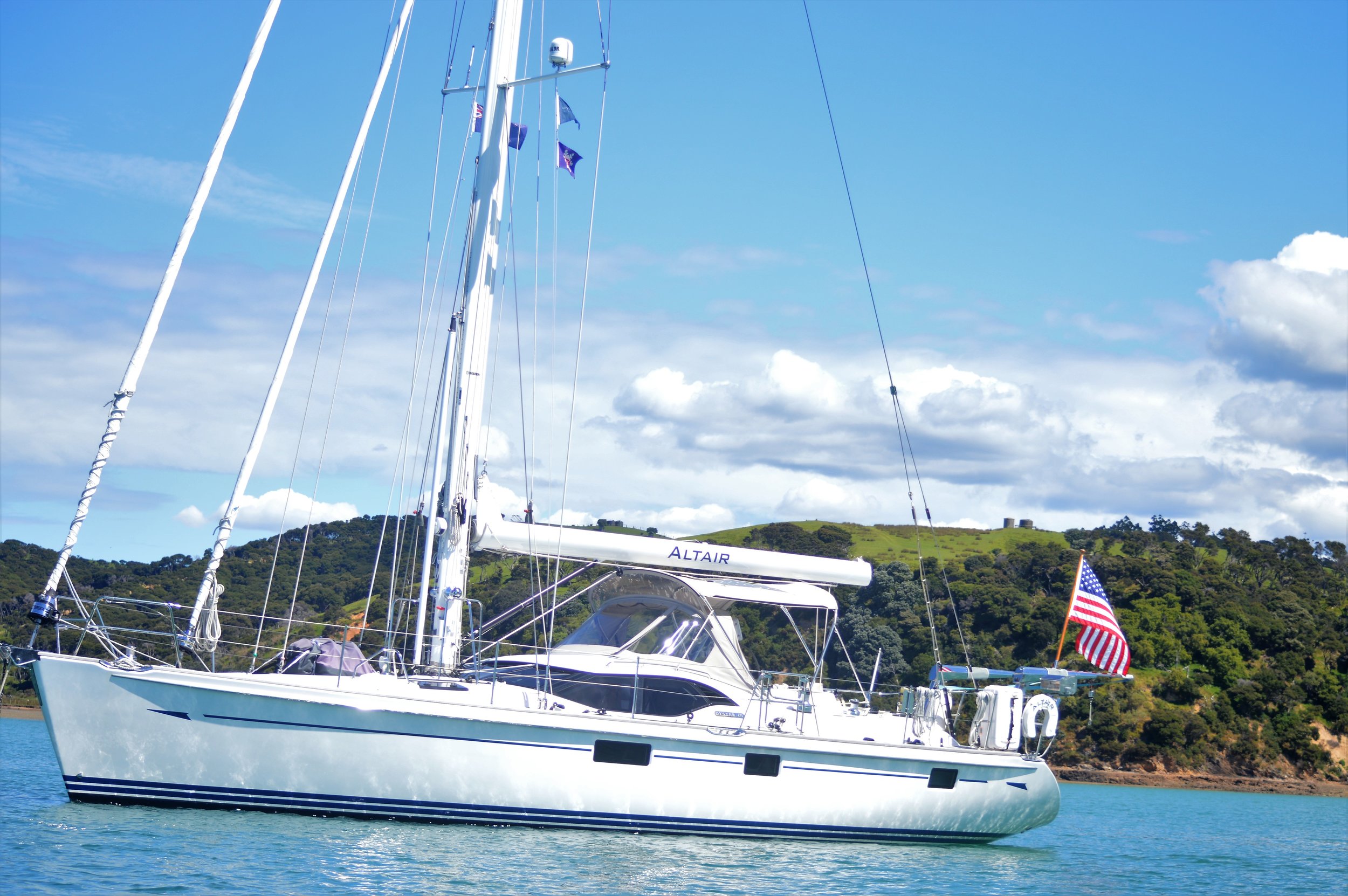 Next up – another road trip and another cruise.