Fiji – Part 1: The Lau Group
Altair, with Ken, Myron and myself on board, left Tonga on August 28th for a 3 ½ day sail to Fiji. Our destination was the northern part of the eastern most islands of Fiji, the Lau Group. It was a pretty rough passage. Downwind, wing on wing, confused seas.
Fiji is made up of about 332 islands, some volcanic, some limestone and some coral formations. The Republic of Fiji covers some 274,000 square miles, of which 97% is water. Gorgeous water, with lots of things to hit. Early history portrays Fiji tribes as fierce cannibals. Through our travels we have seen acknowledgement of this, more for thrilling tourists and to be humorous rather than to be threatening. Indigenous Fijians are a mixture of Polynesian and Melanesian races. The Indian population here originally started with indentured laborers brought in to work in the sugarcane fields. The current population in Fiji is estimated at about 893,000. 52% indigenous Fijians, 44 % Indians. The Indians live mostly in urban centers on the main islands. Native Fijians for the most part are Christian. Indians are Hindu, Christian and 25% Muslim. Fiji was a colony of great Brittain
Oyster had pre-arranged our check in with officials on the Lau island of Vanua Balava. Malaka Bay is large enough to fit our 28 boat fleet. There is a very small village. Not much there but a tiny bakery with an oven made from 55 gallon oil drums. We were happy to have warm bread right out of the oven.
Not only did we have to get cleared in by customs, we also had to clear in with the chief of the village. This is a formality we have to respect when we anchor in many small harbors in Fiji. In this case the Sevusevu ceremony was for all the boats in the fleet. The chief was presented with a gift of kava, blessings were given and then we had a big feast with entertainment, singing and dancing.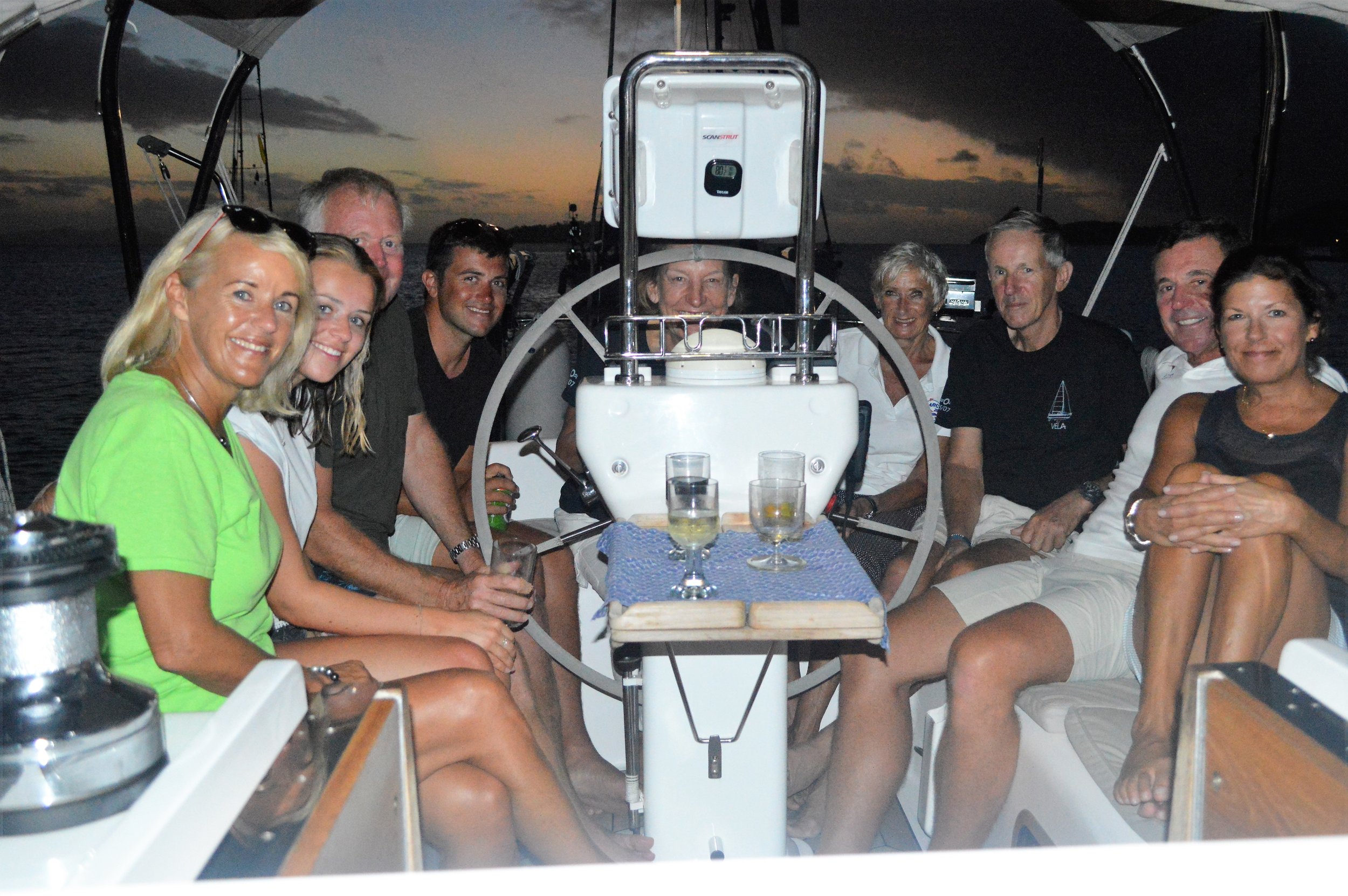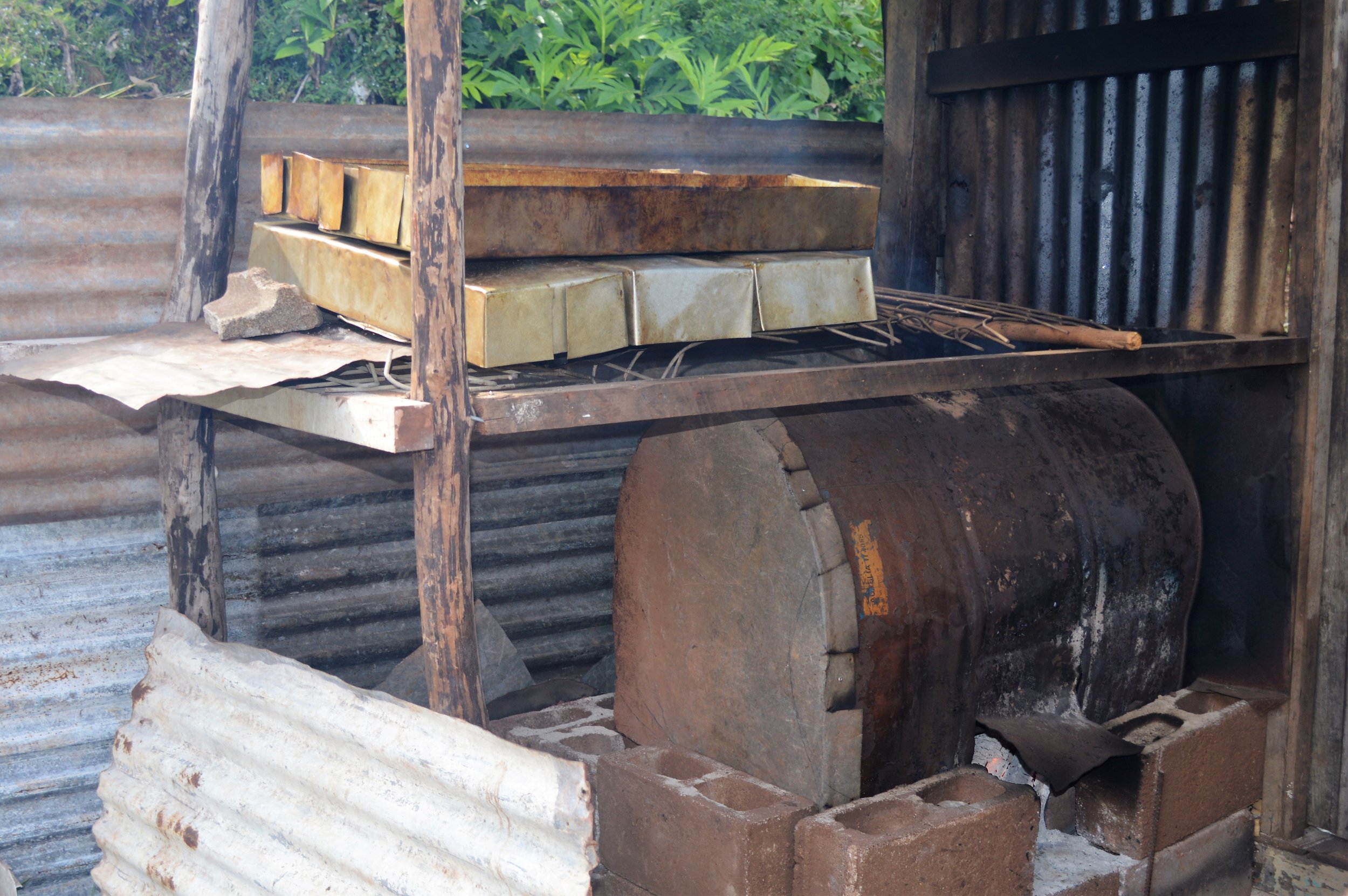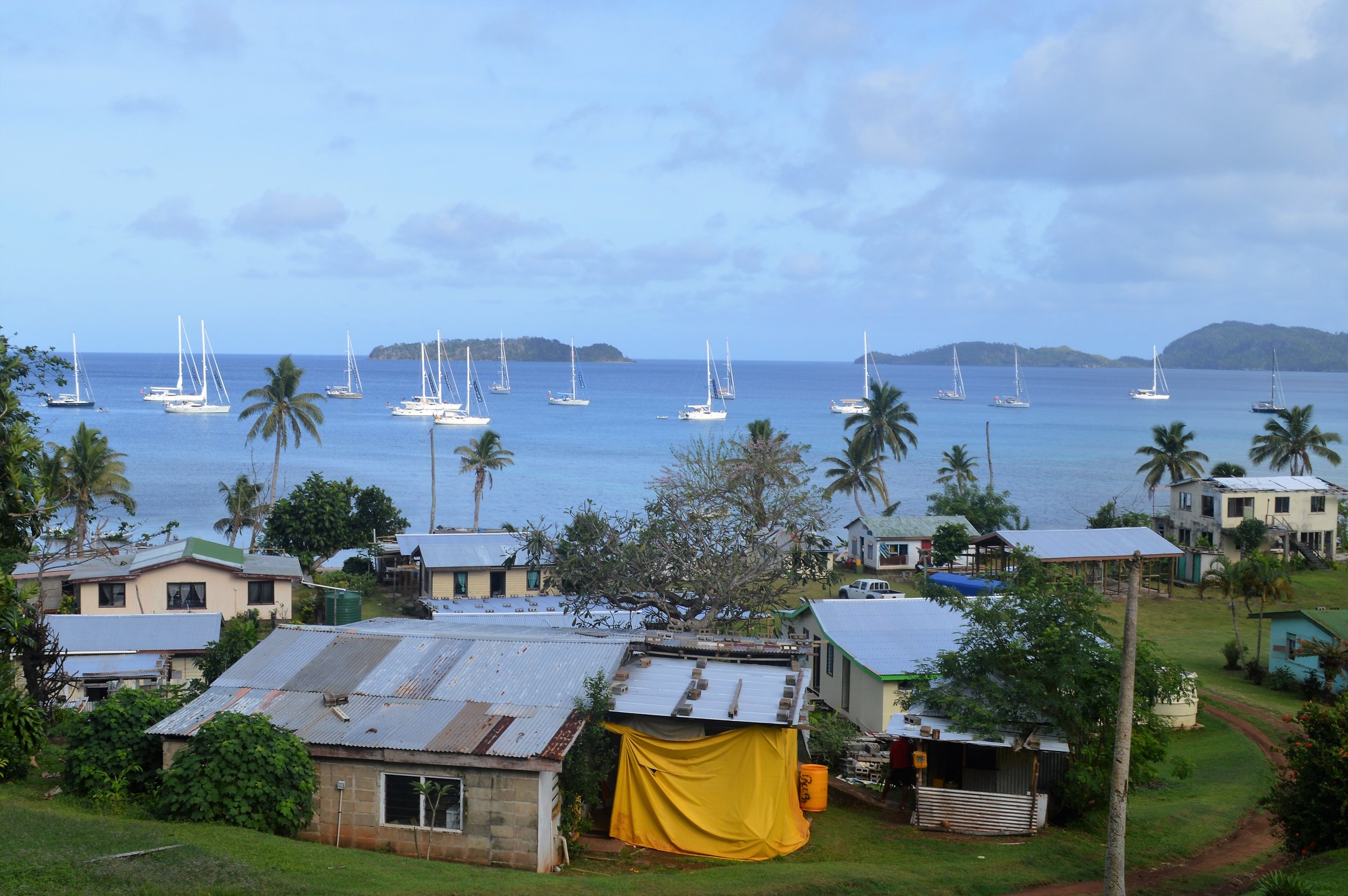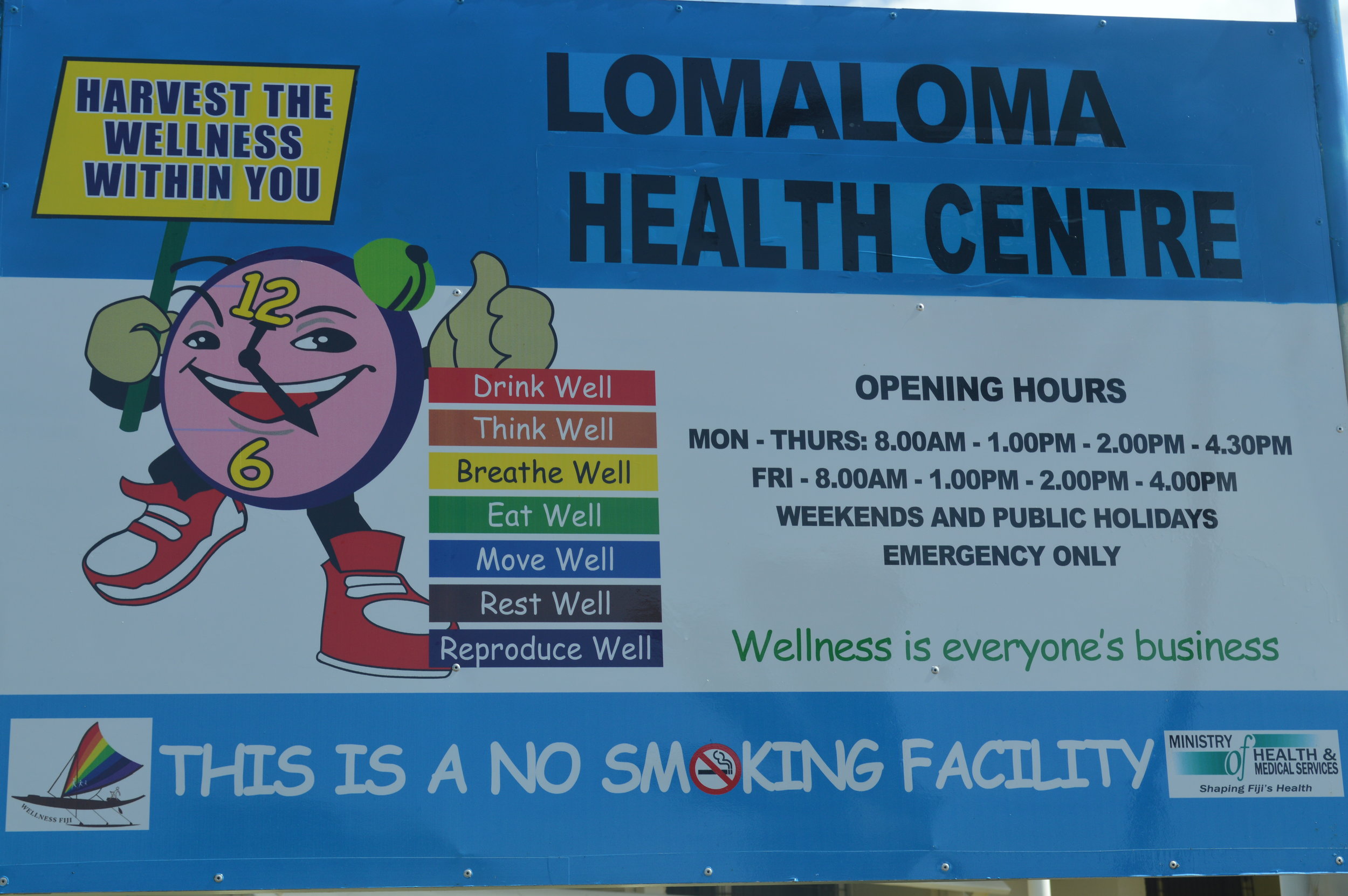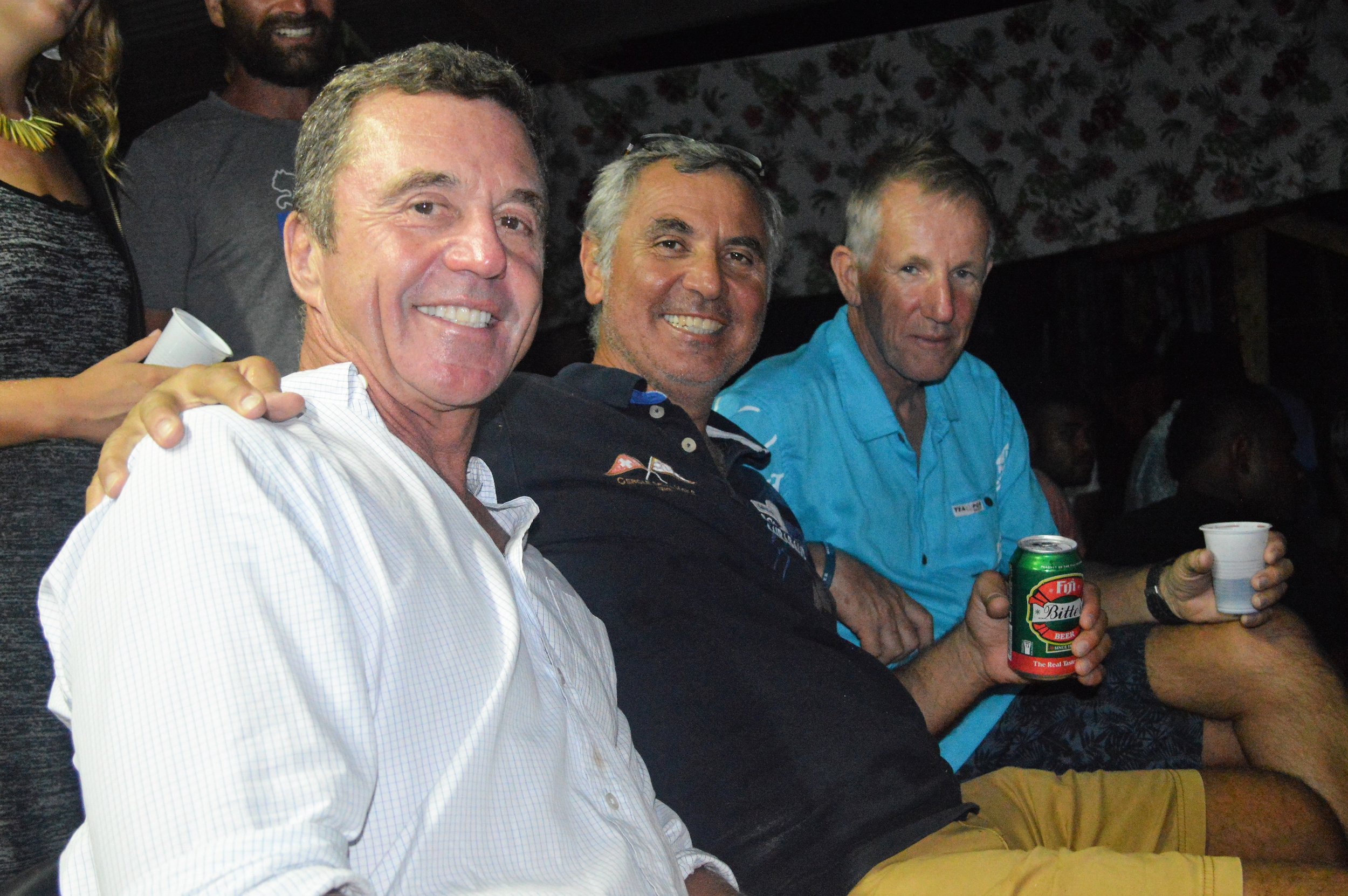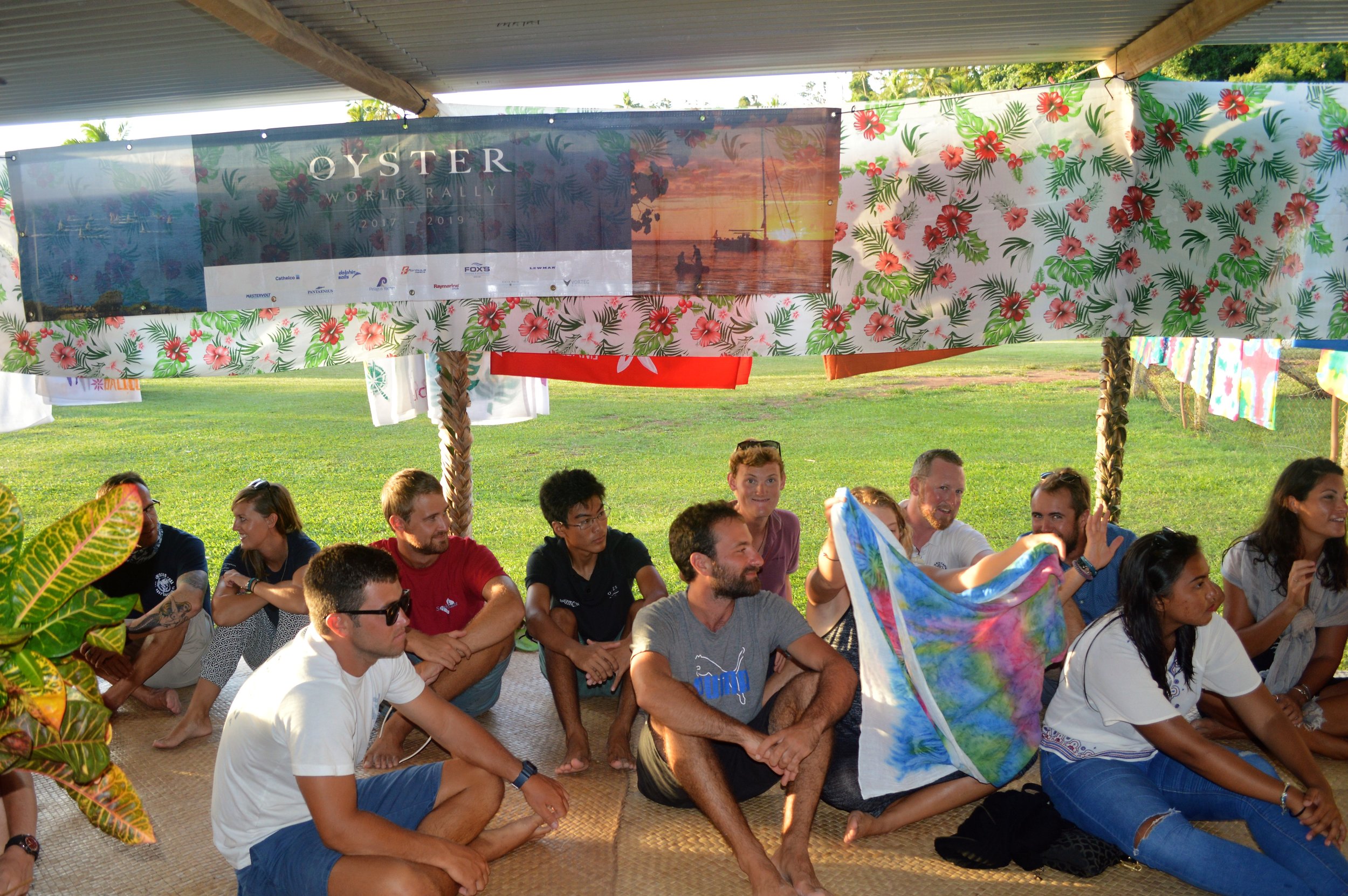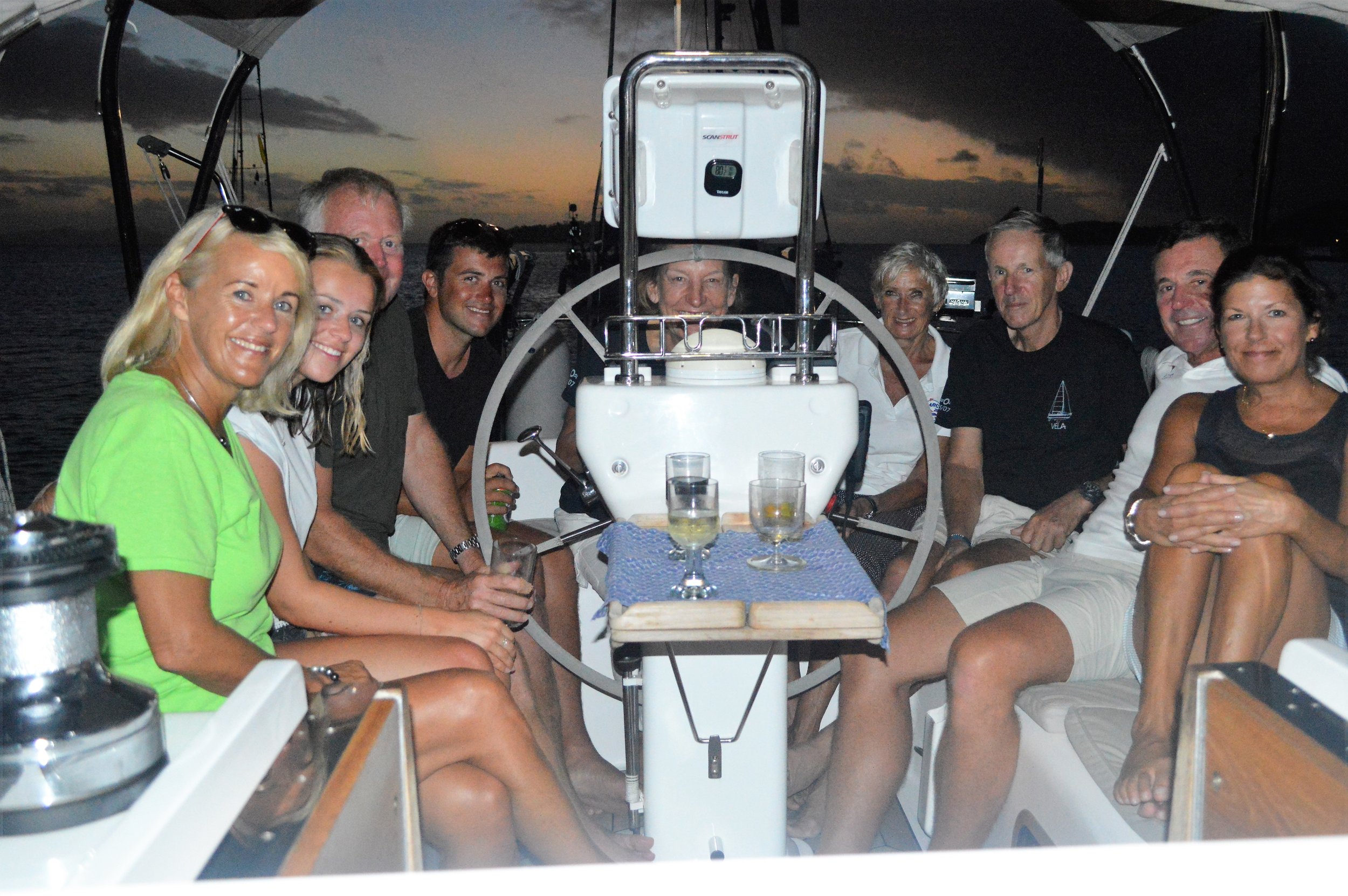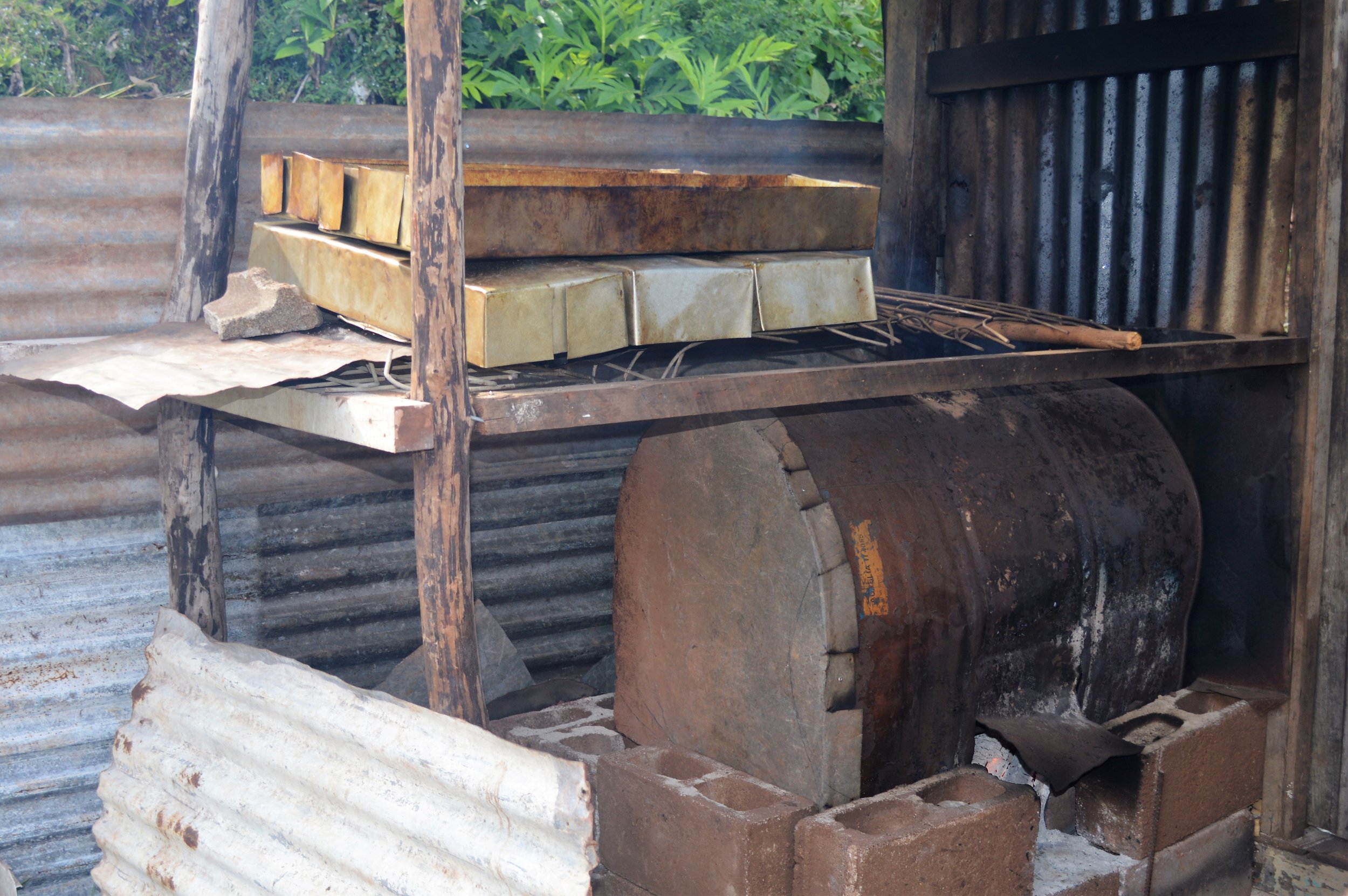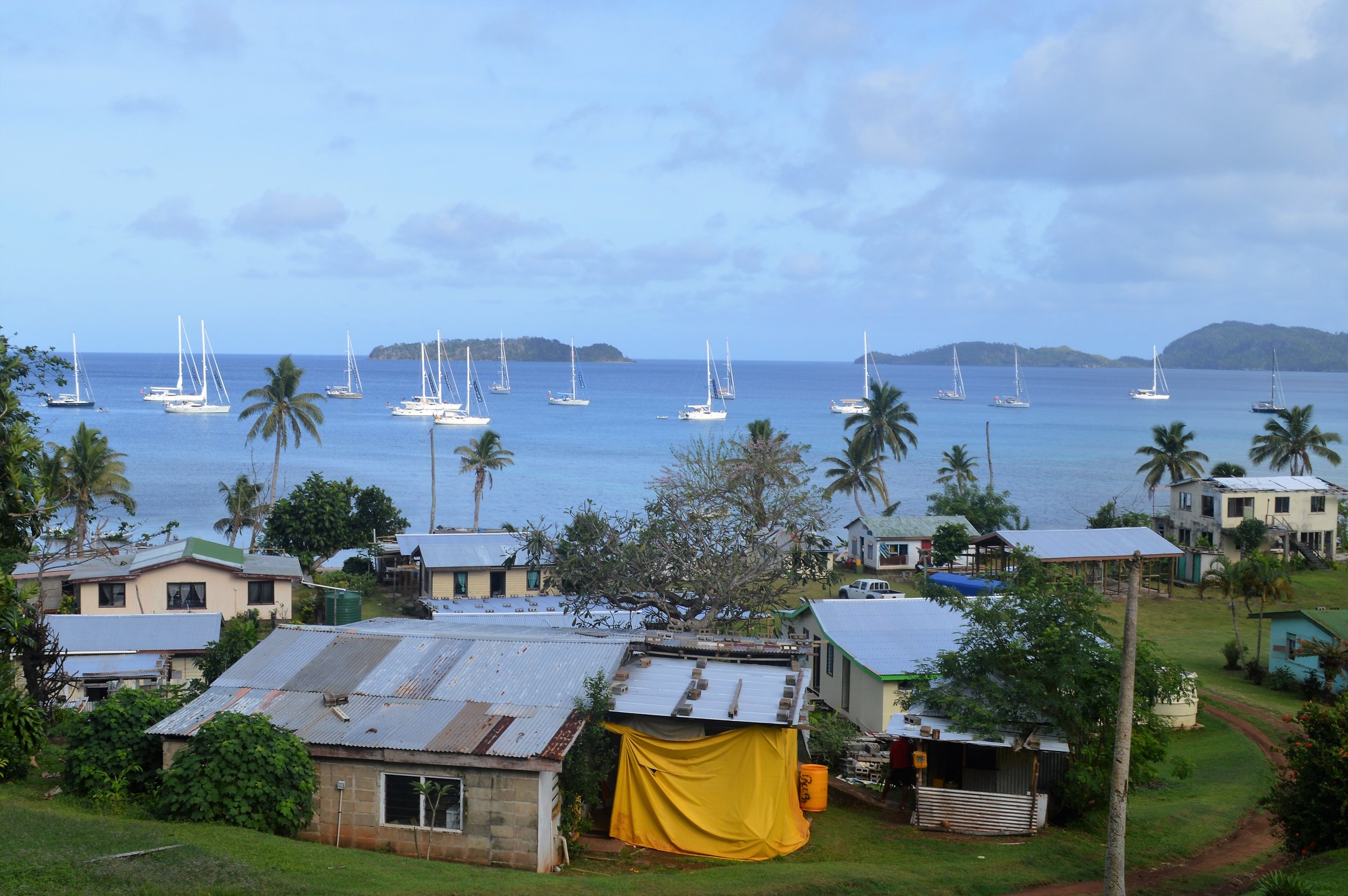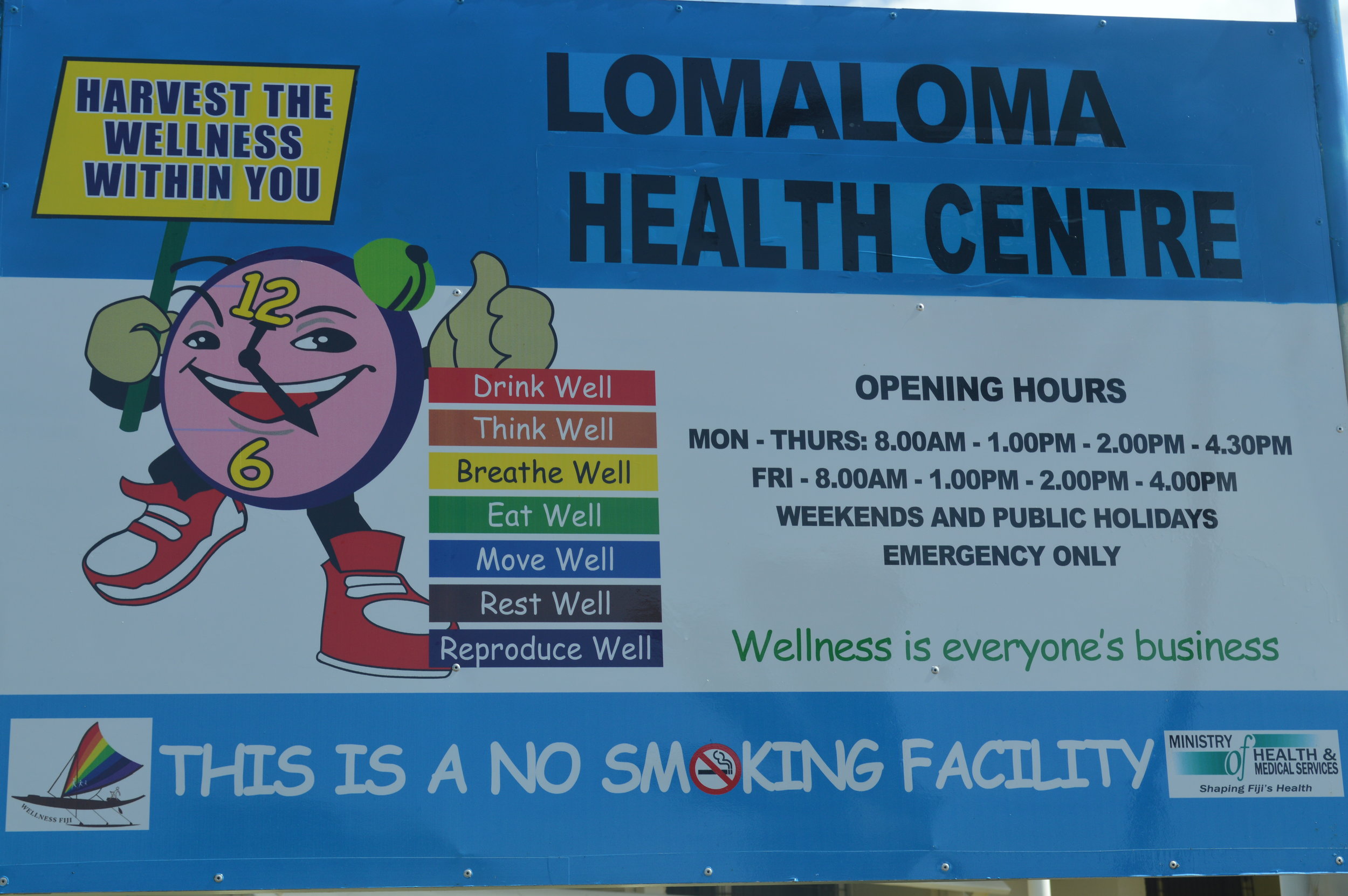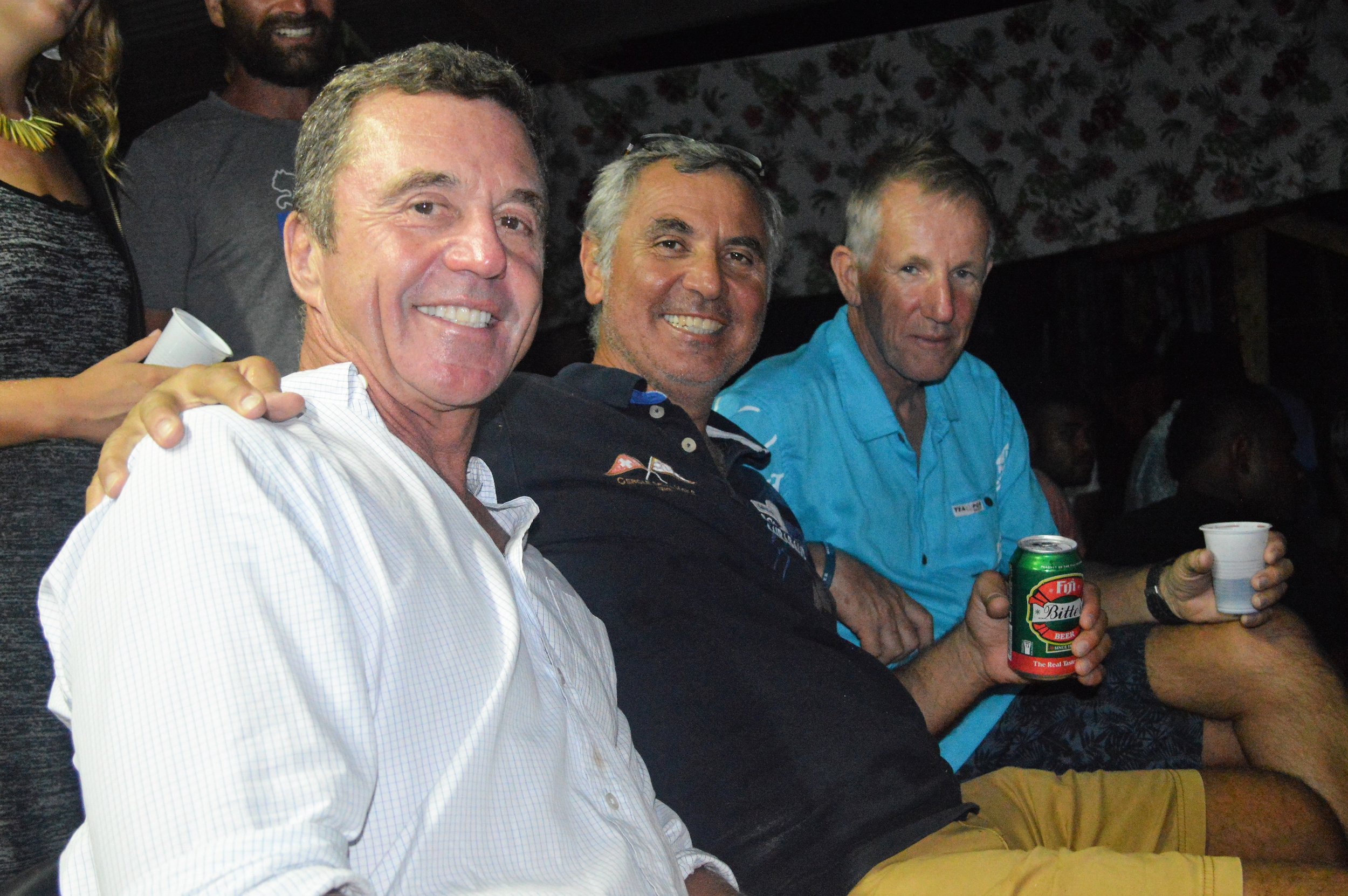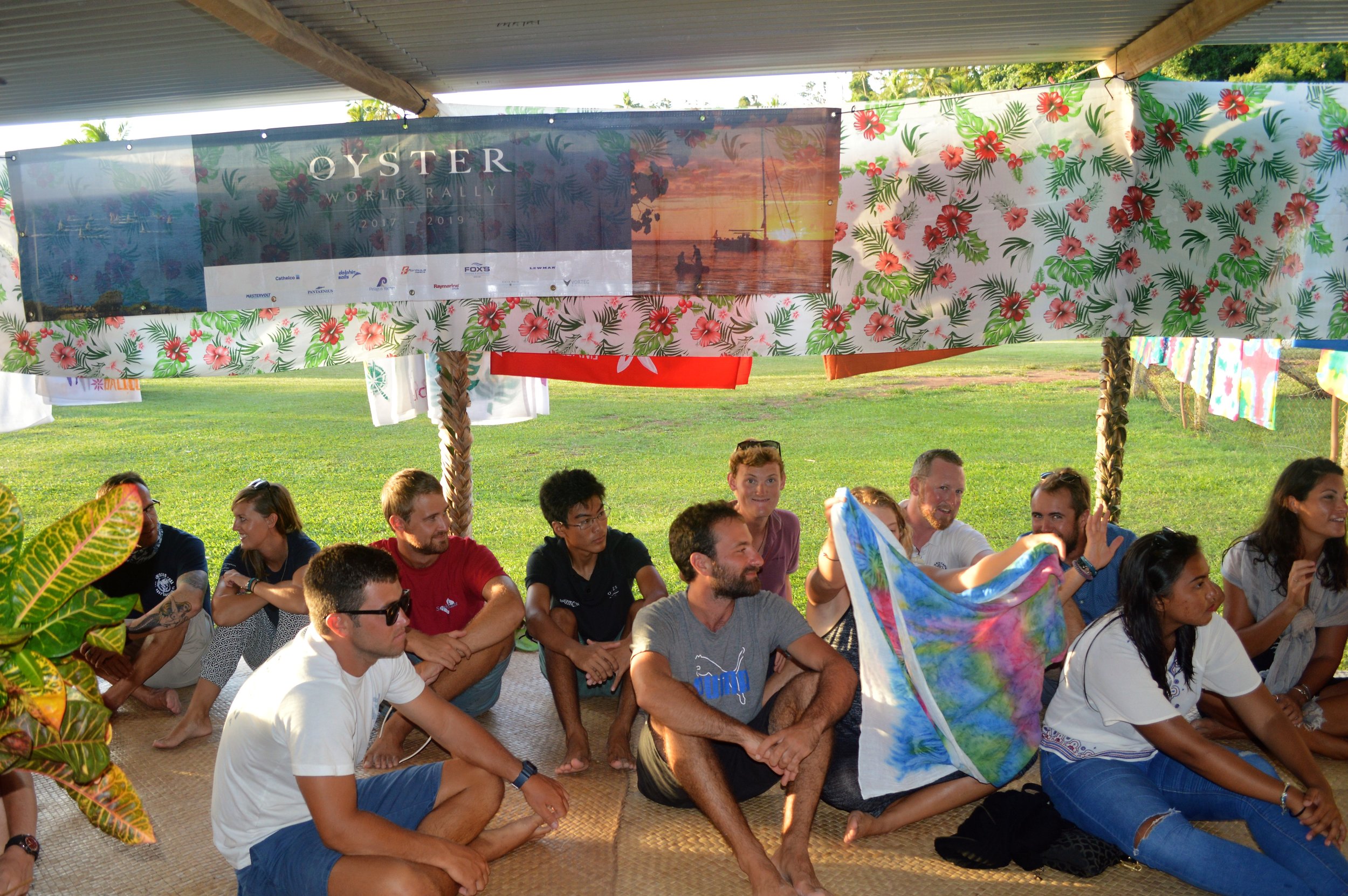 Among the Oyster fleet there are always a few pranks. Oyster yacht Safiya once replaced our American flag with a British flag. Also, Harvey of Safiya got a hold of a Trump bobble head that plays Trump's greatest hits, "I will build a wall . . .", "I will be the greatest President . . ", etc. He pulls into a harbor, anchors near us and starts playing Trump over his PA system. Of course Altair gets all the looks because we are a US boat. Altair has been waiting for an opportunity for payback.
When Laura and Matt visited us they brought a Trump - Make America Great Again banner at our request. One afternoon while we went snorkeling in Malaka Bay with Harvey and Sue, Declan (Safiya's crew) hoisted it up above the Oyster banner. Yes! But then Harvey did not react, he hadn't even noticed it. He finally caught on when people started teasing him about it at the celebration.
After getting cleared in and celebrating with our hosts, many boats in the fleet moved into the Bay of Islands. This is a beautiful spot with many little rocky islands. It is a great place to explore with a paddleboard, dinghy or kayak, but a little scary to navigate through in a sailboat. There was also a dinghy safari sponsored by Oyster around the Bay of Islands. A gorgeous, serene place. Many people said it reminded them of Thailand.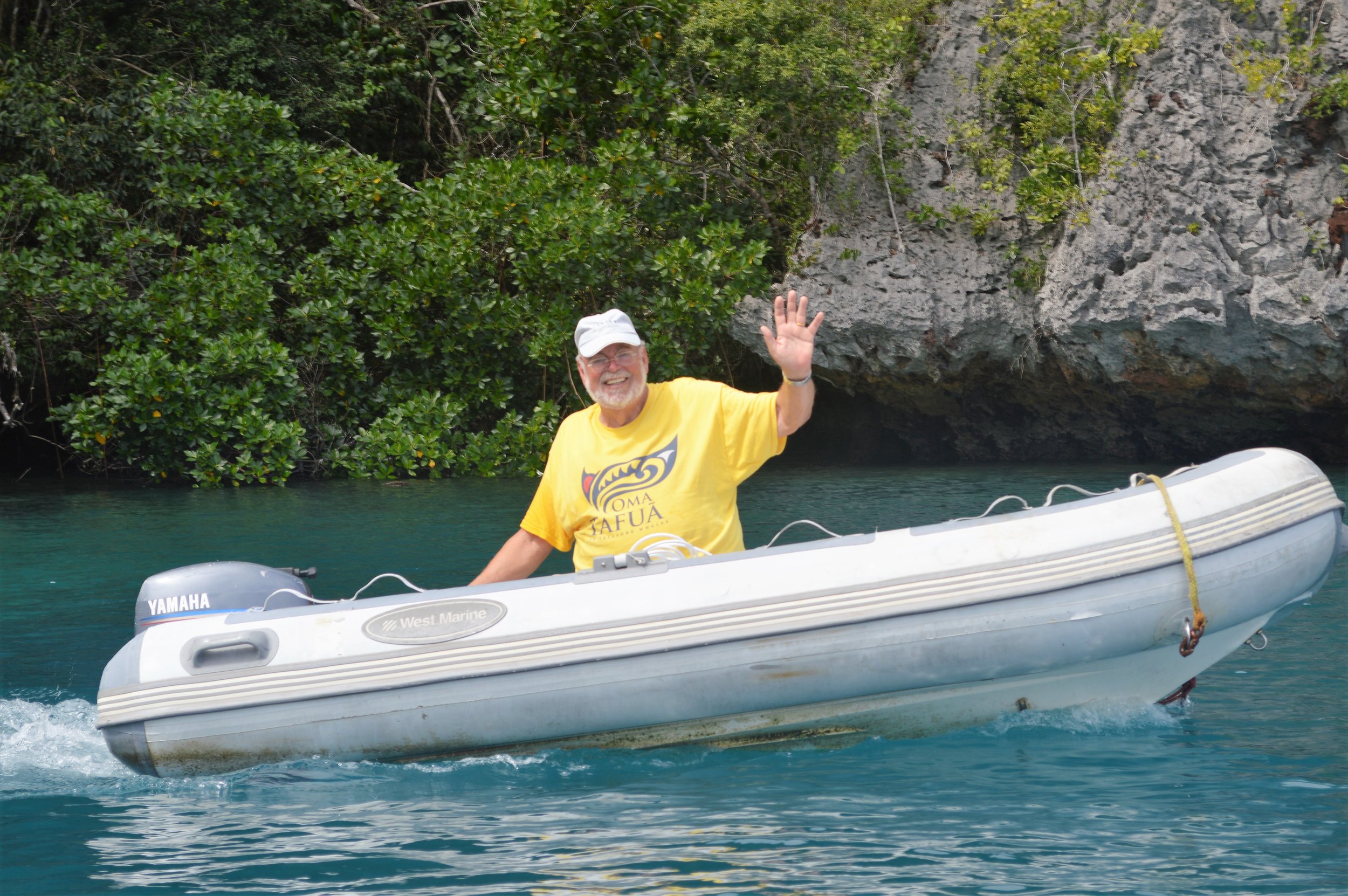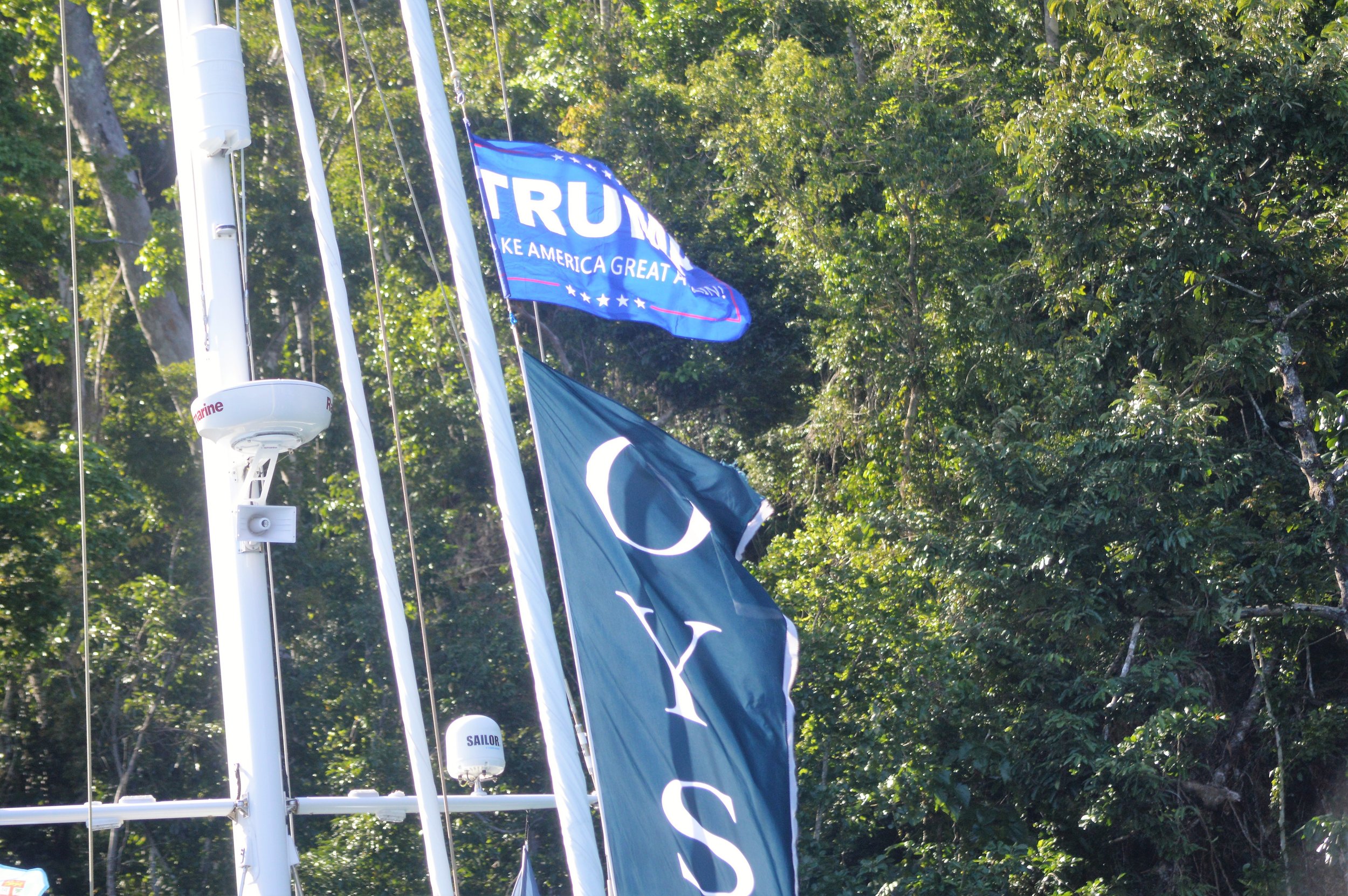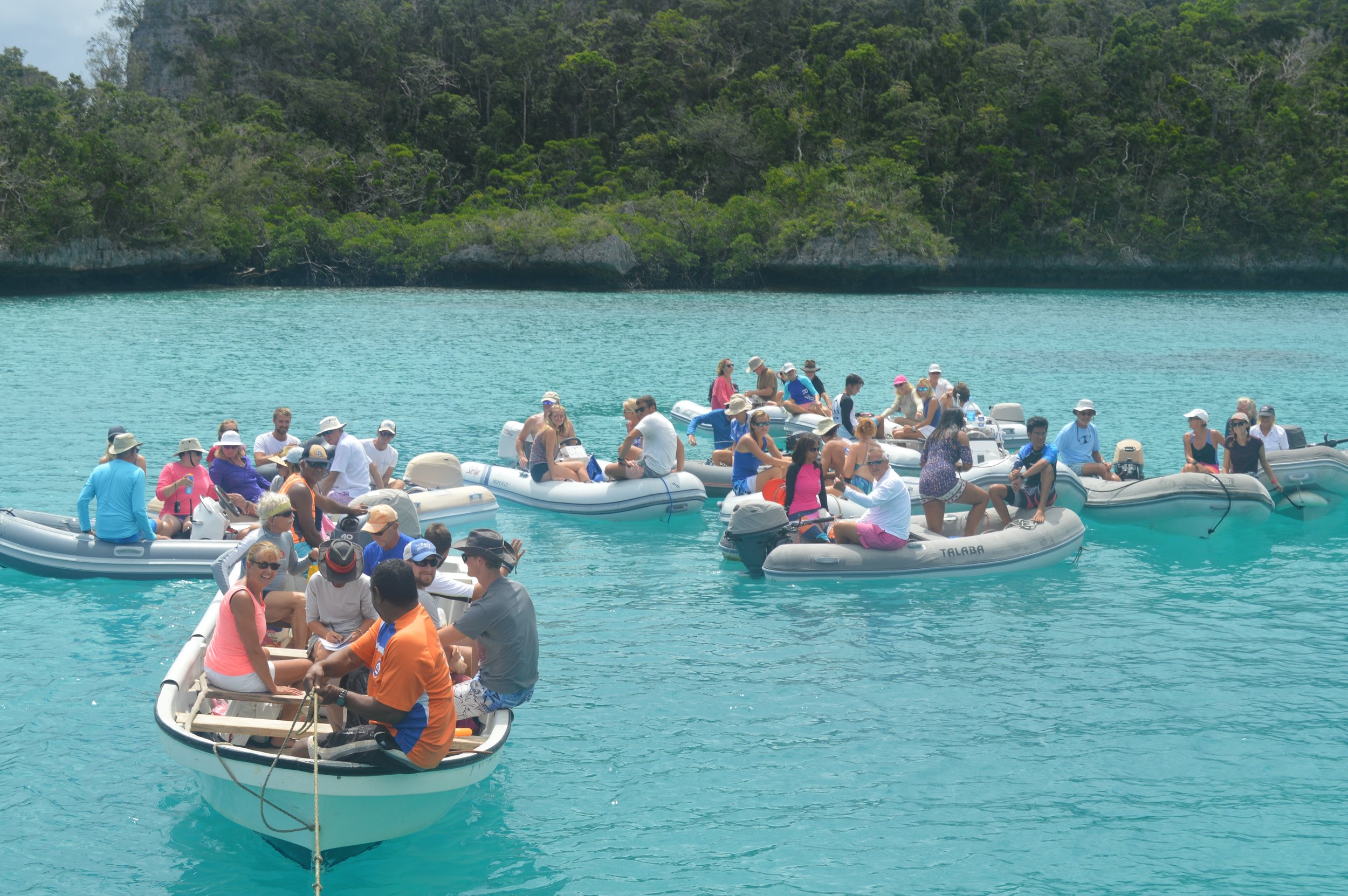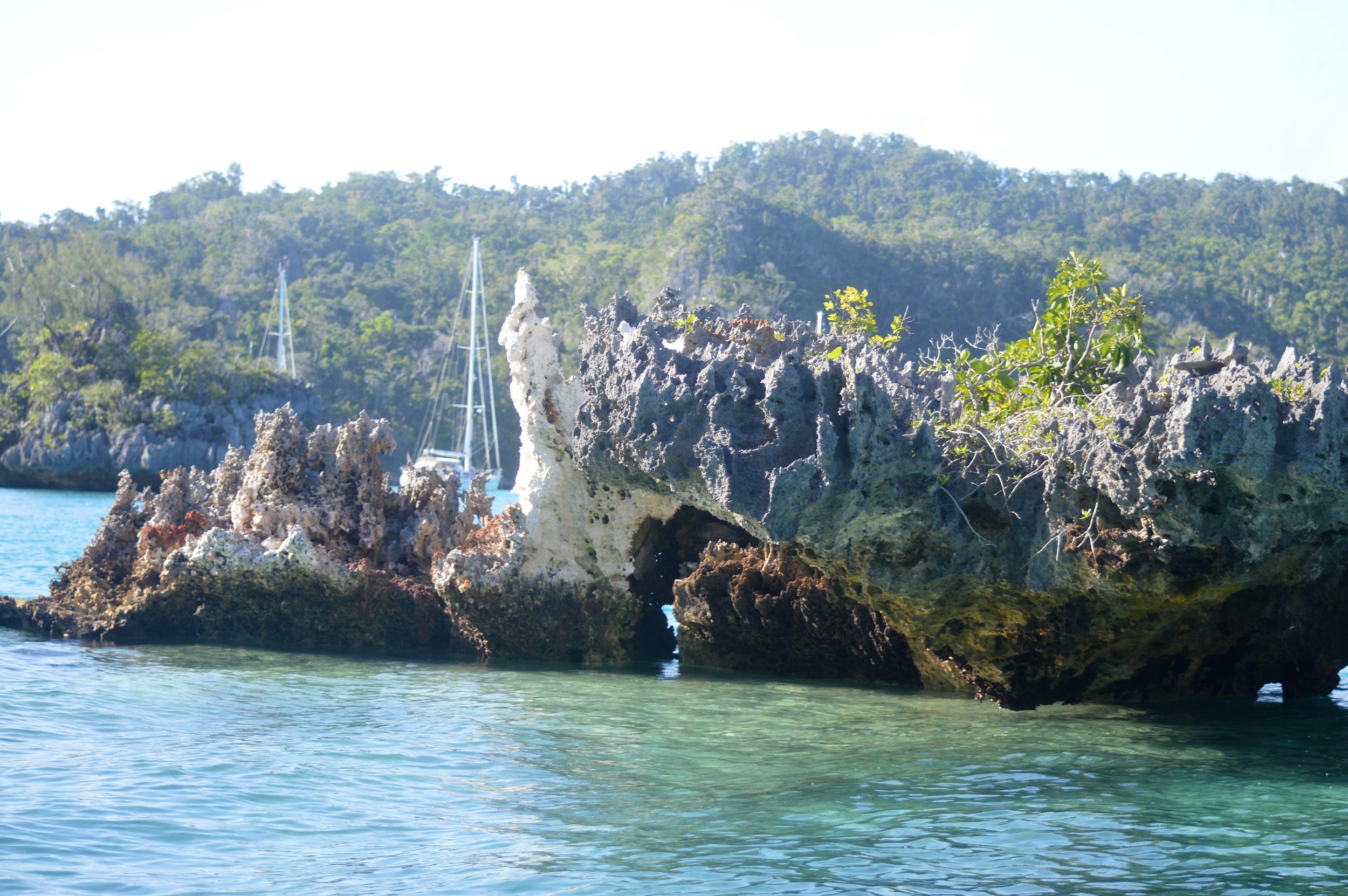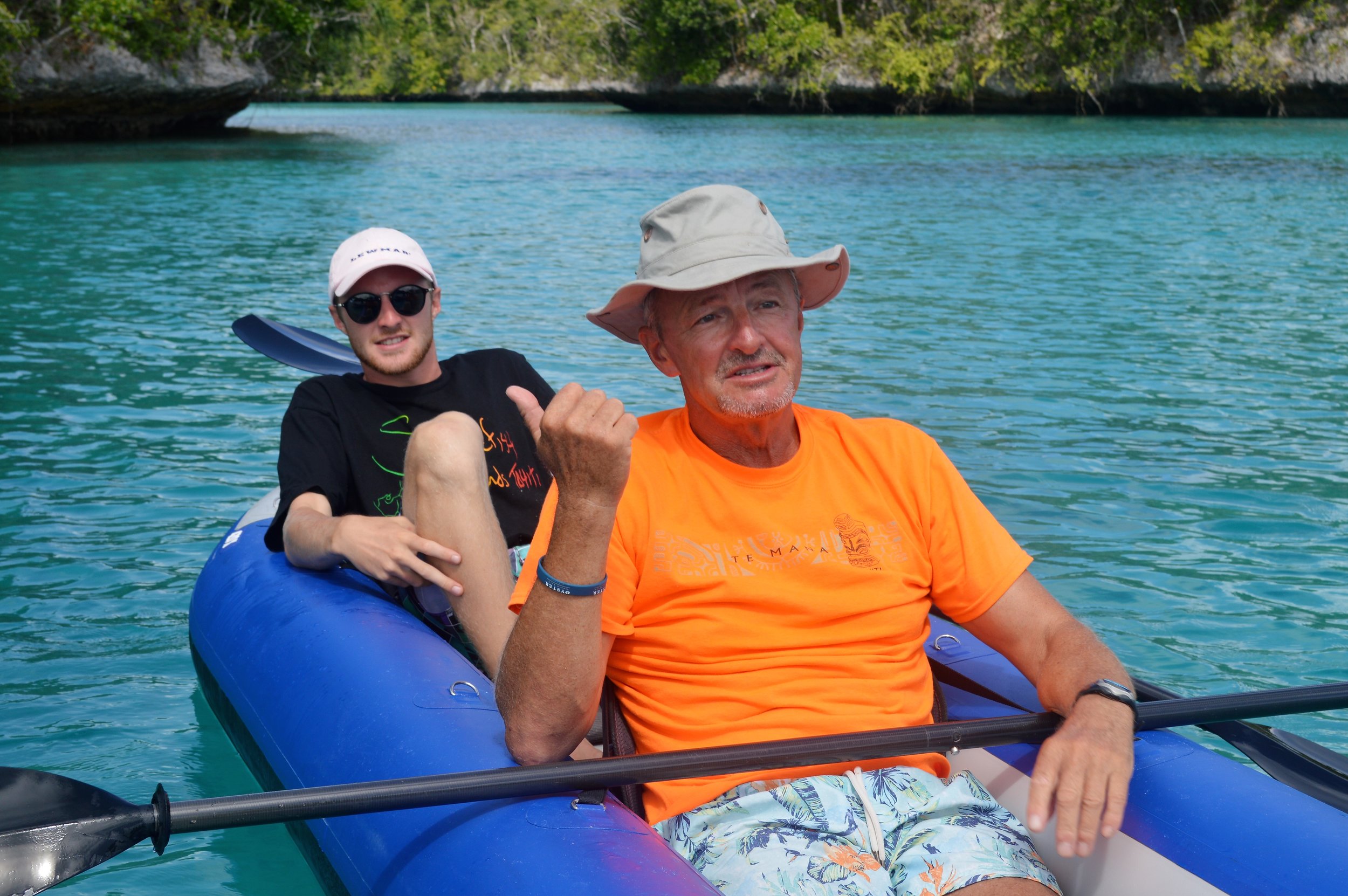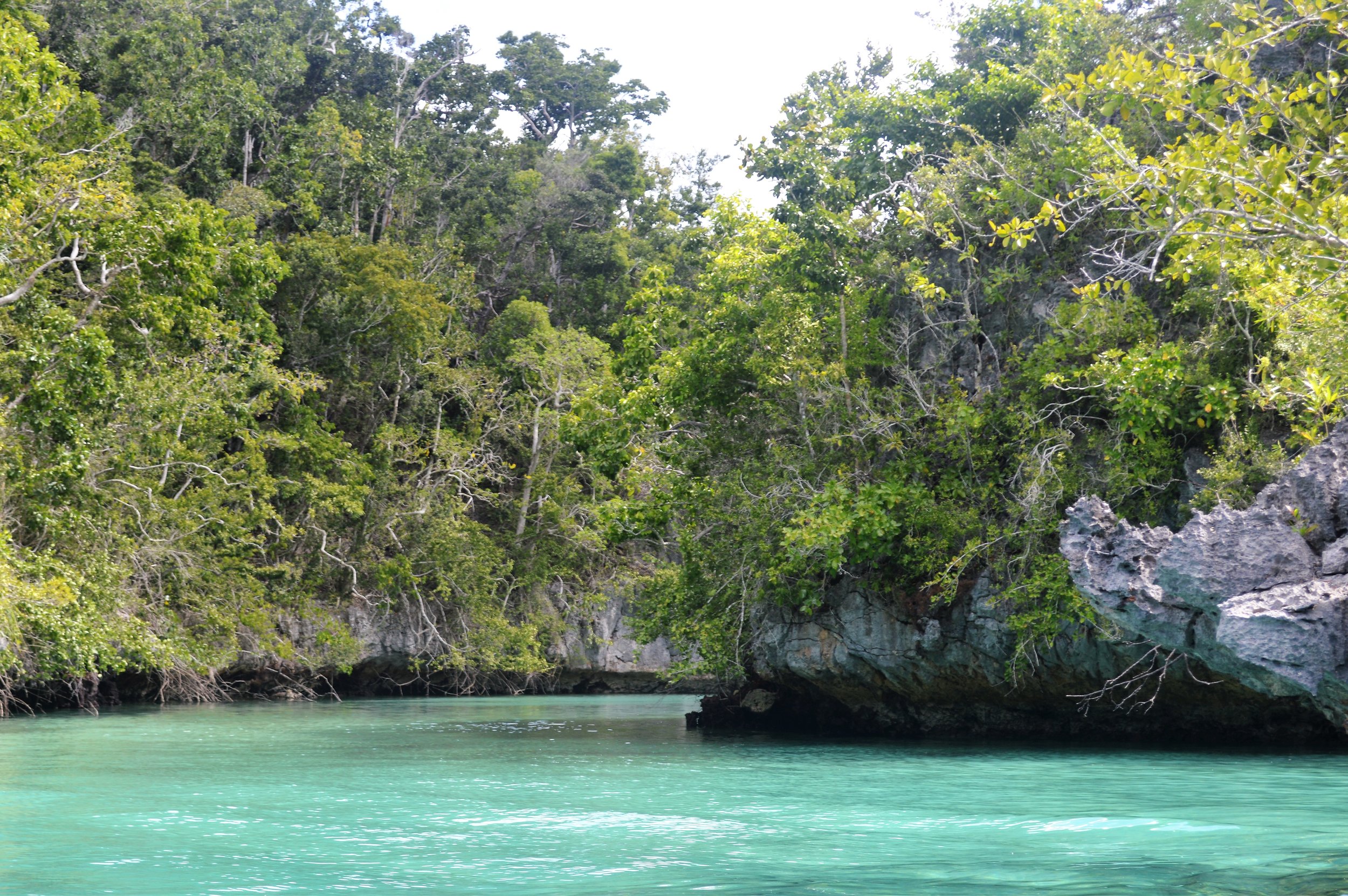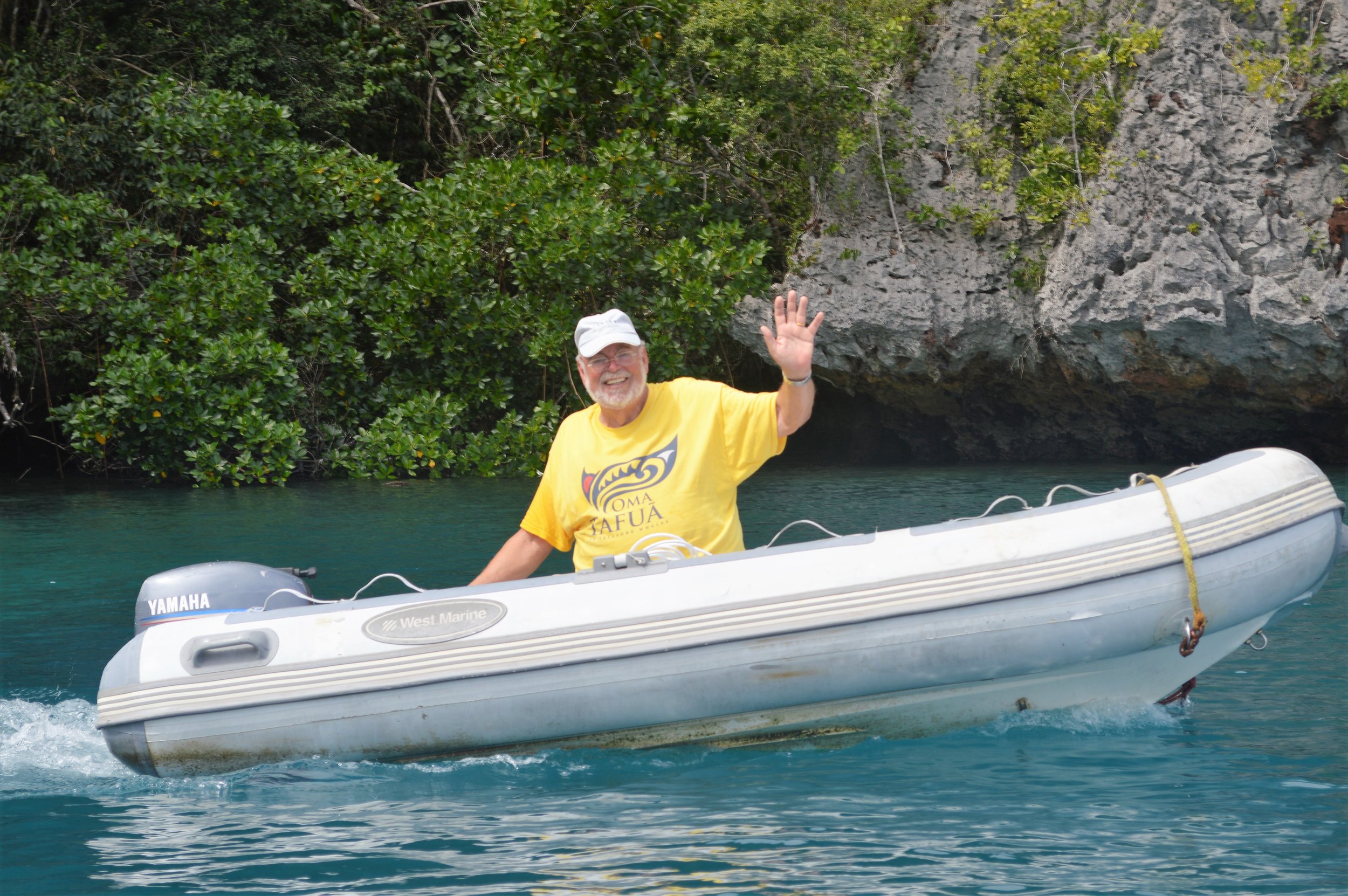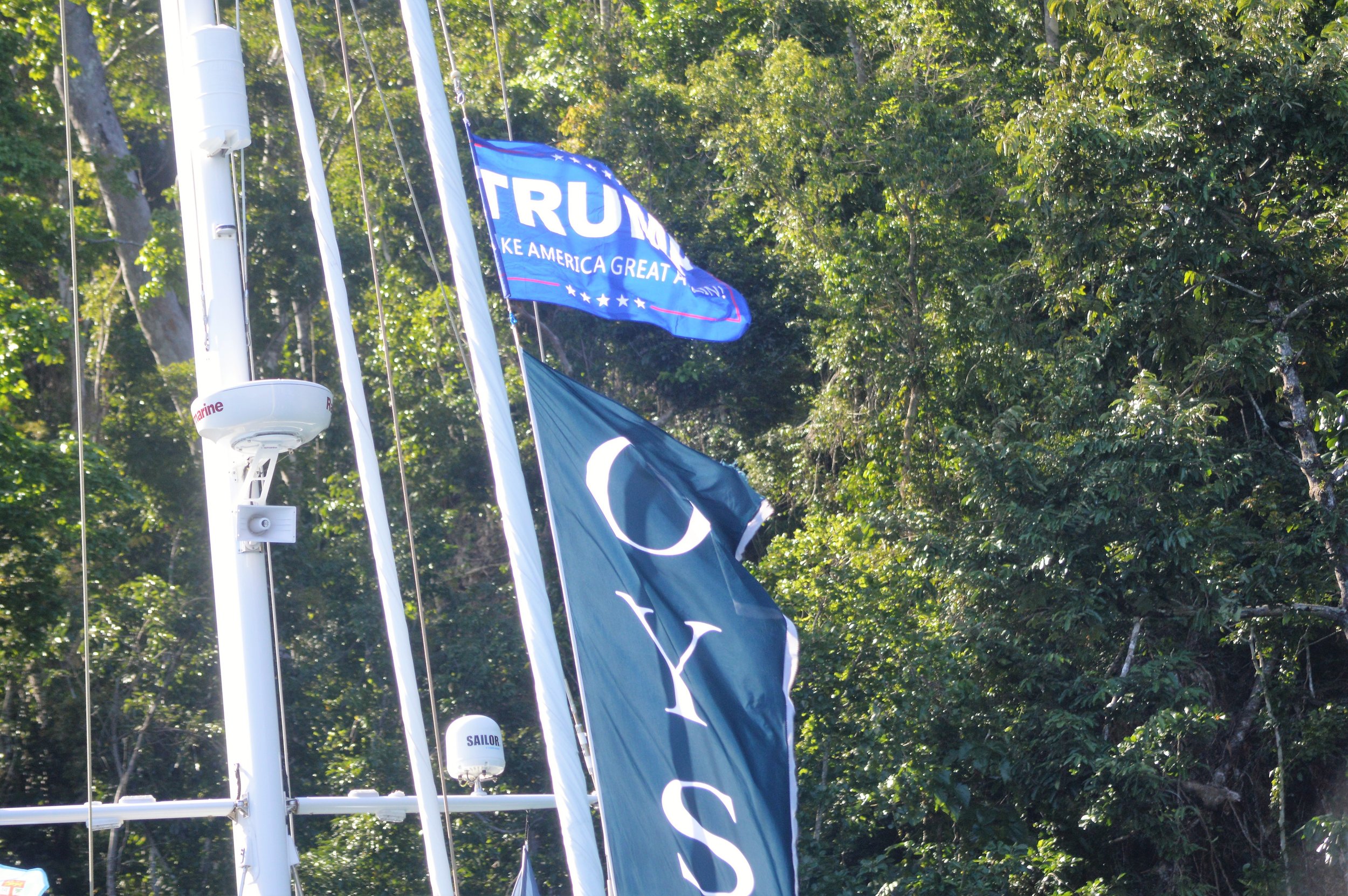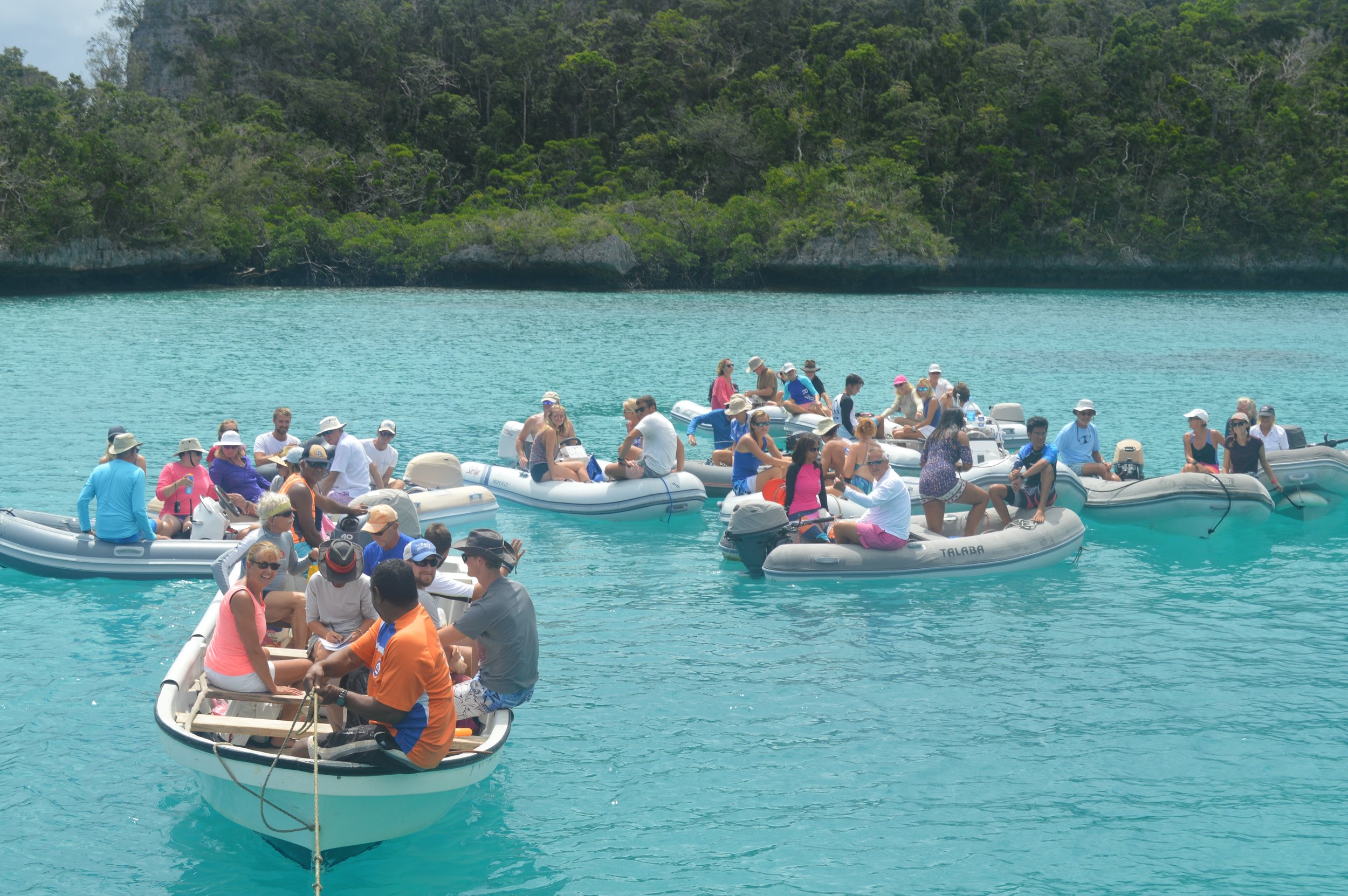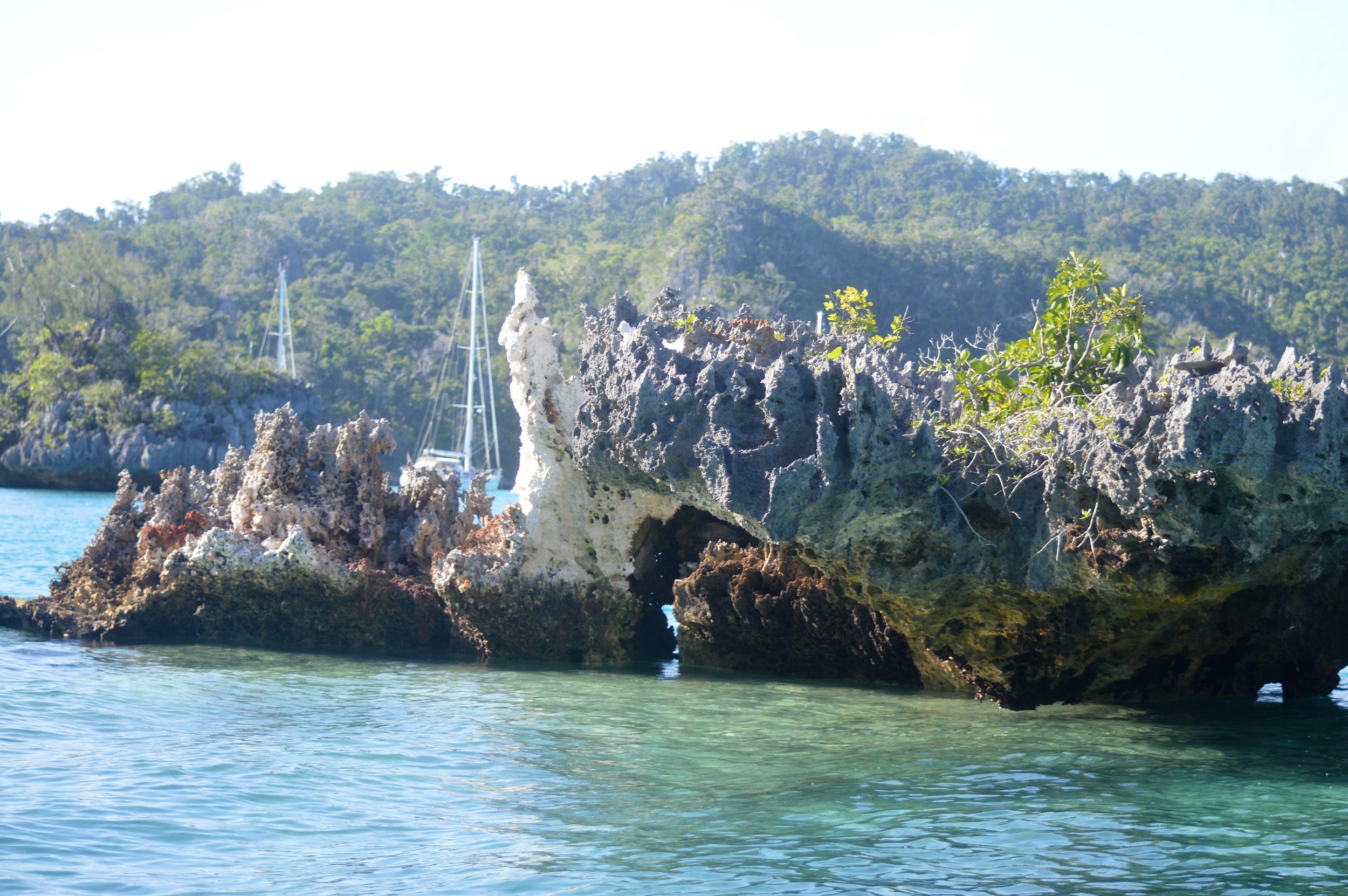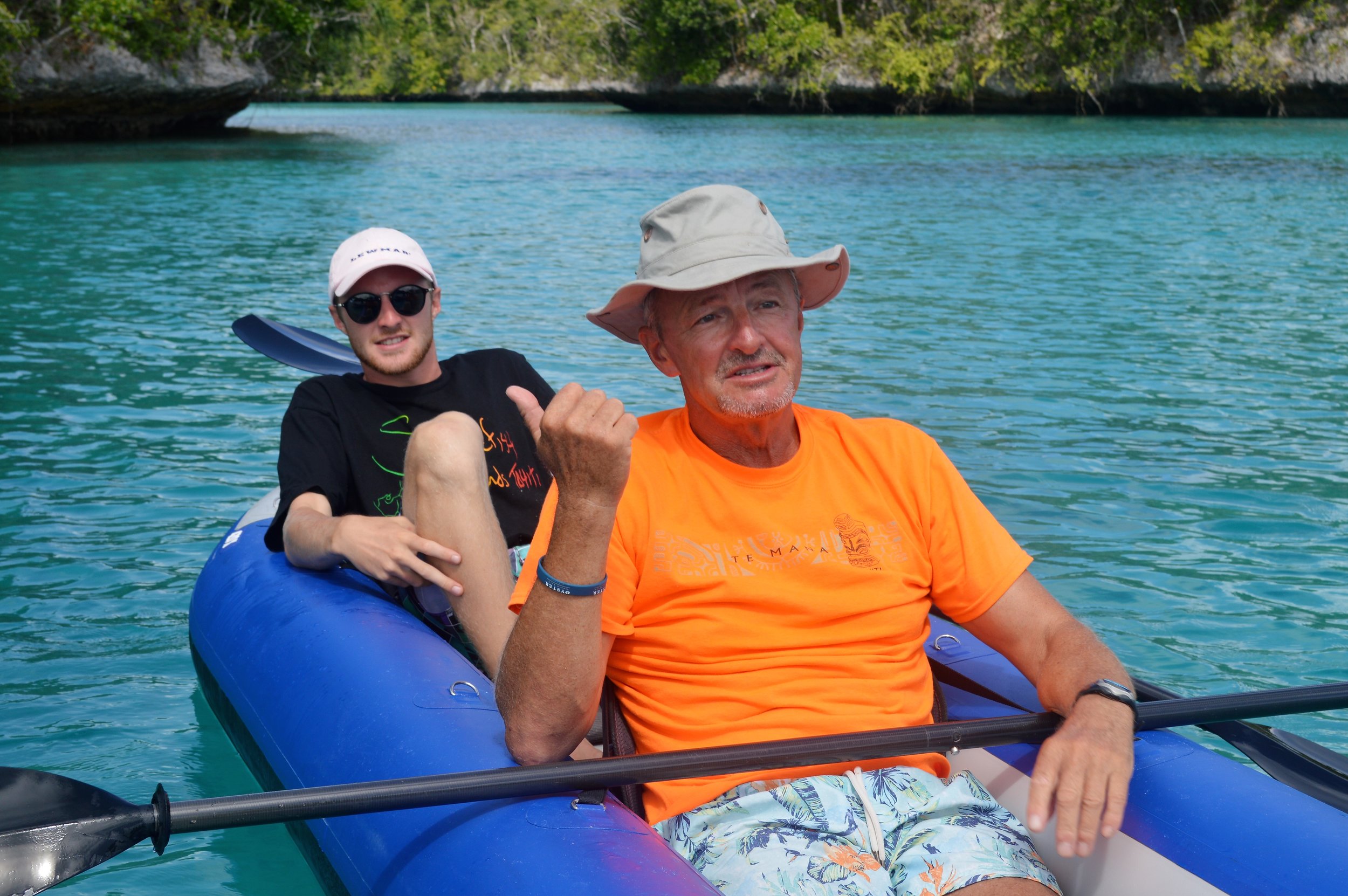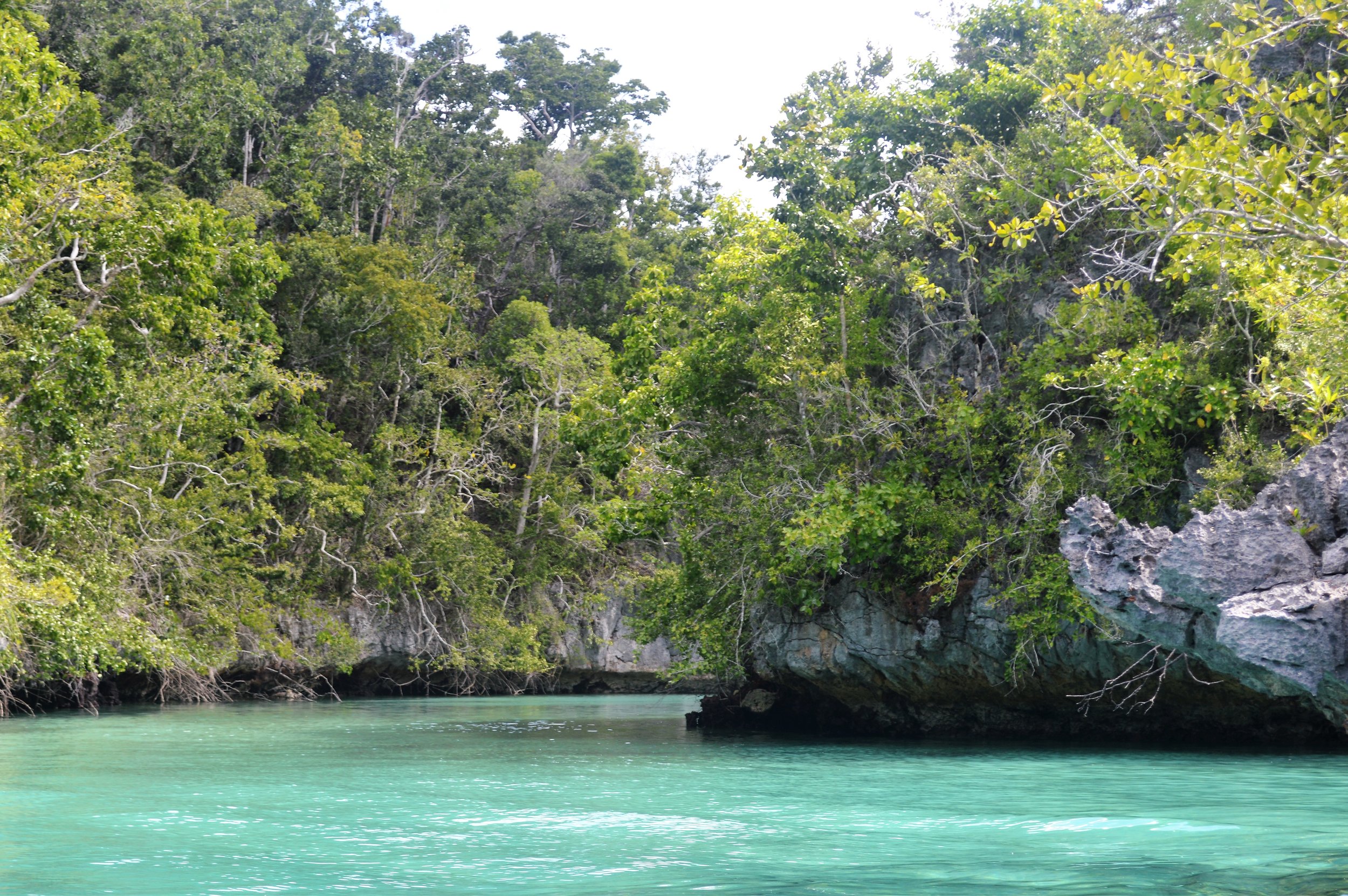 From our gathering in the Lau Islands, the Oyster fleet begins to scatter. Some head to resorts on the big main islands, some to remote uninhabited places, and some to seek out villages to meet the people of Fiji. That is what is so fun about the OWR. You have the time to go off on your own adventures. Altair is headed south for Beqa (pronounced Ben-ga) in the south for some diving with the SHARKS.