Kingdom of Tonga
Altair left Bora Bora on July 29th at around 1330. We were expecting 15-20 knots of wind out of the southeast, perfect. Well, it was more like 20-25, with gusts into the 30's. No problem for Altair, but the sea state was confused. Very short intervals between big waves. It made sleep almost impossible, which is tough on an 8-10 day passage, about 1350 miles. We stuck with our plan of going straight through while some other Oysters made stops at little islands along the way. We crossed the international dateline and moved forward a day! To date we have logged over 15,000 miles on Altair.
Before we began the Oyster World Rally I thought Tonga was an island. It is actually a kingdom of 170 islands, many of which are uninhabited due to lack of fresh water, arable land, etc. It is the oldest and last remaining Polynesian monarchy. It is also the only Pacific nation never brought under foreign rule. They speak Tongan with English as the second language.
Tonga is made up of four island groups. From north to south they are the Niuas, the Vava'u Group, the Haapai Group and the southernmost Tongapu Group. We plan on spending most or all of our time in the Vava'u Group.
Ken and I jumped into the Tonga experience with a whale swim the day after we arrived. It is the breeding and birthing season for humpbacked whales. They travel here from the Arctic to mate or give birth. The whale watching and swimming is a big industry for Tonga. It was very busy out on the water, and they are strict about adhering to their rules about not interfering or crowding the whales. We were able to get in the water and swim with a pod, including a mother and calf. I cannot keep up with a whale, even one nursing a calf! It was a long day on the water and a great opportunity to see the smaller islands of Vava'u. Beautiful.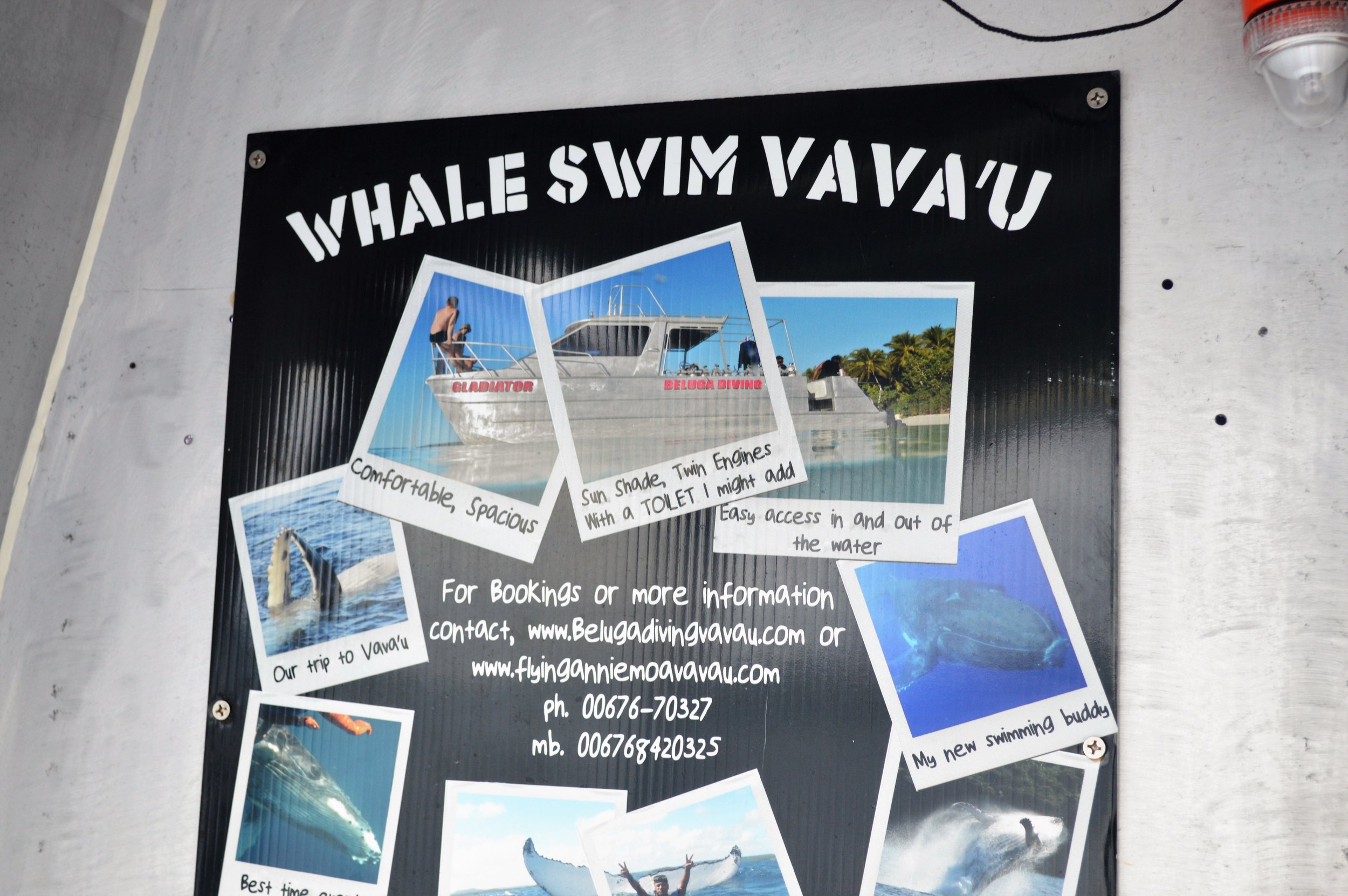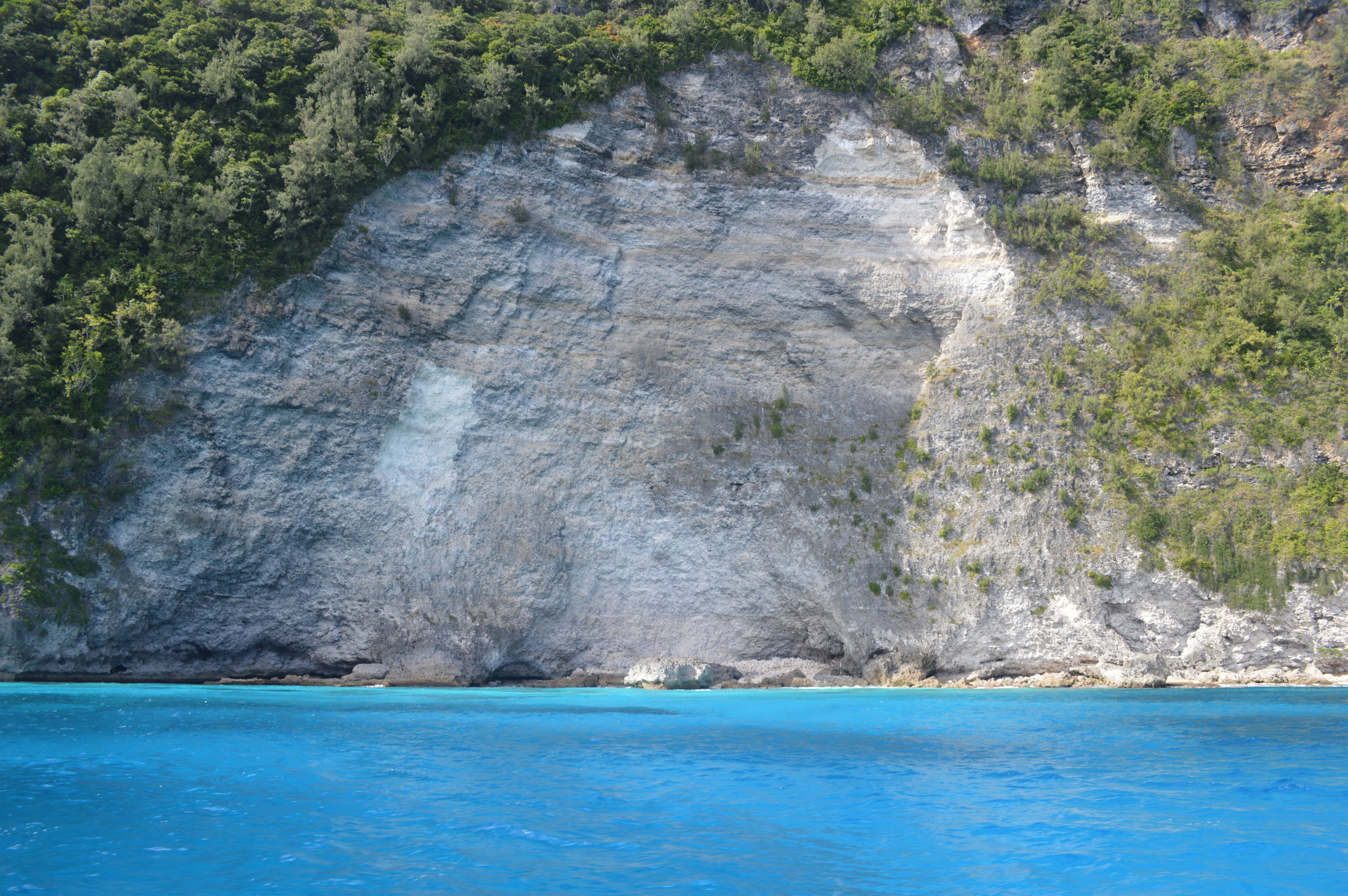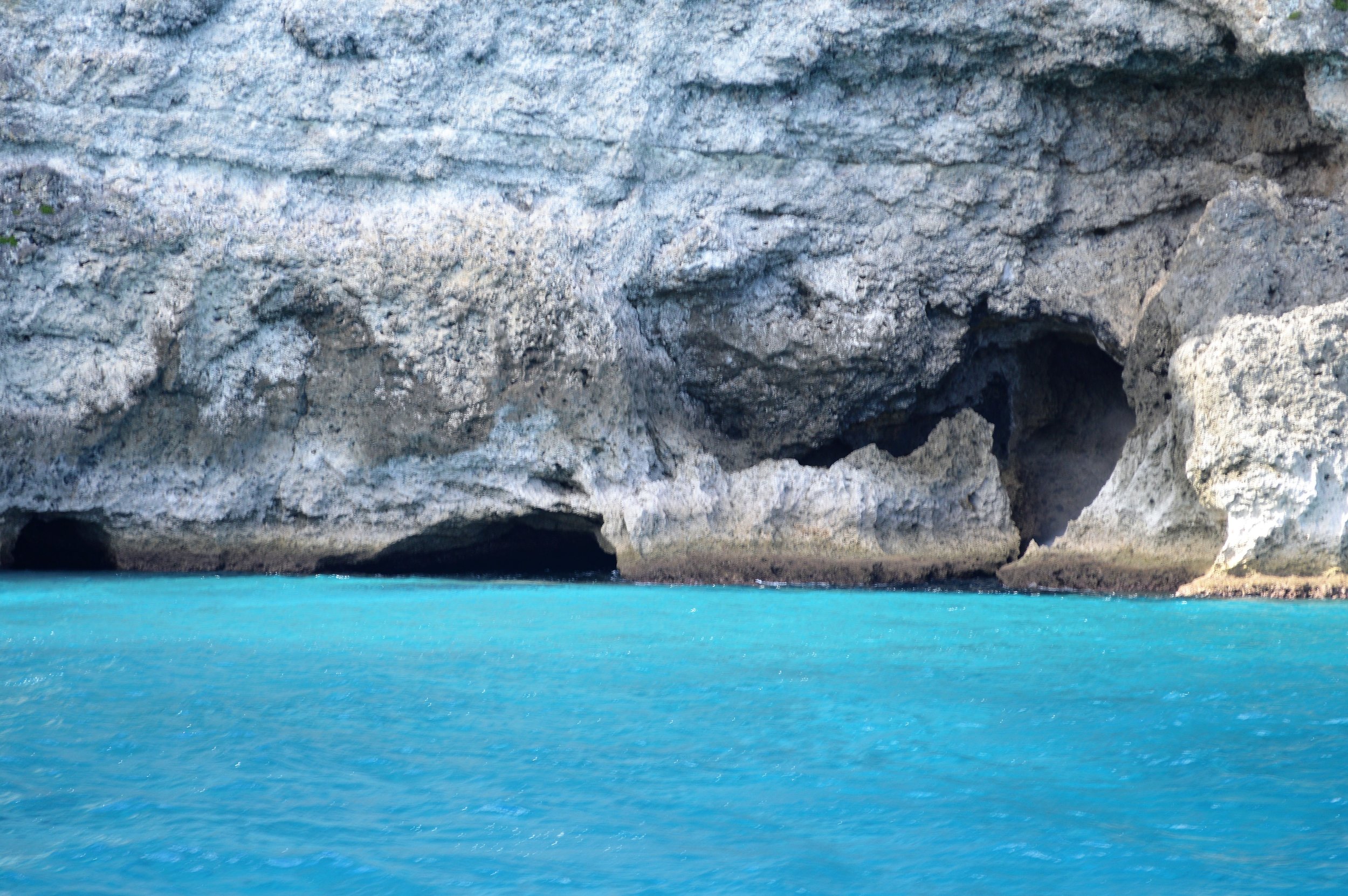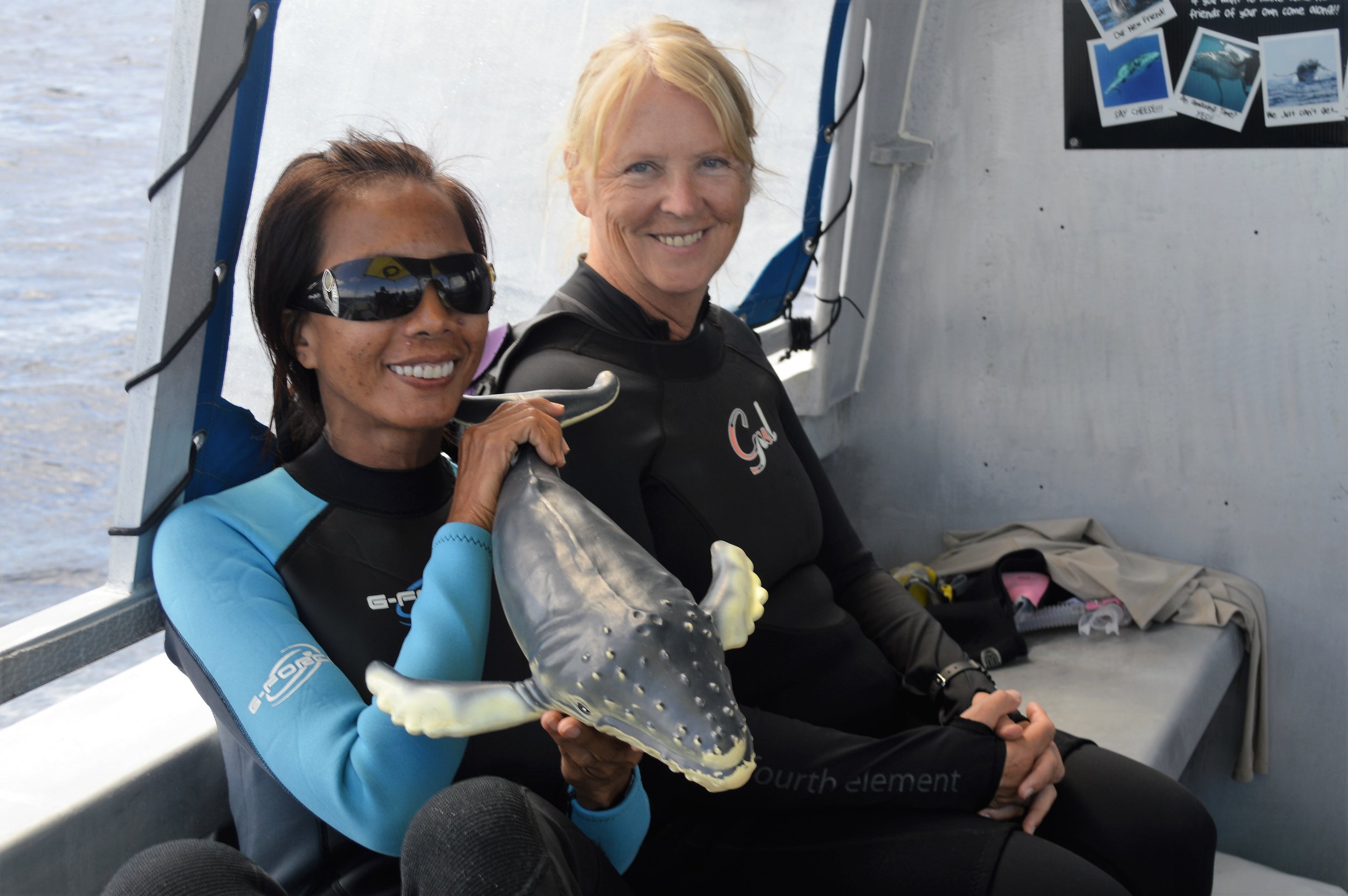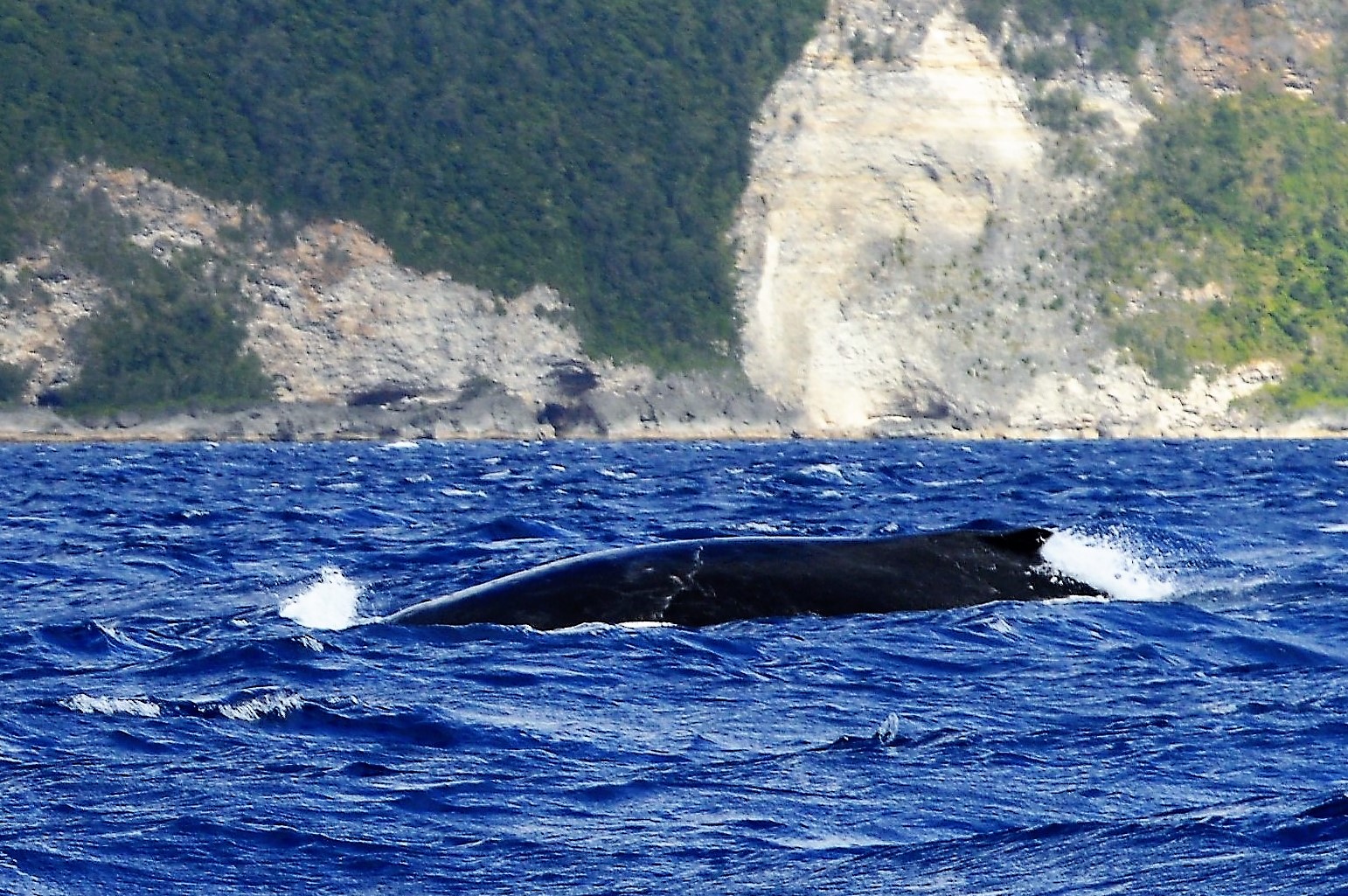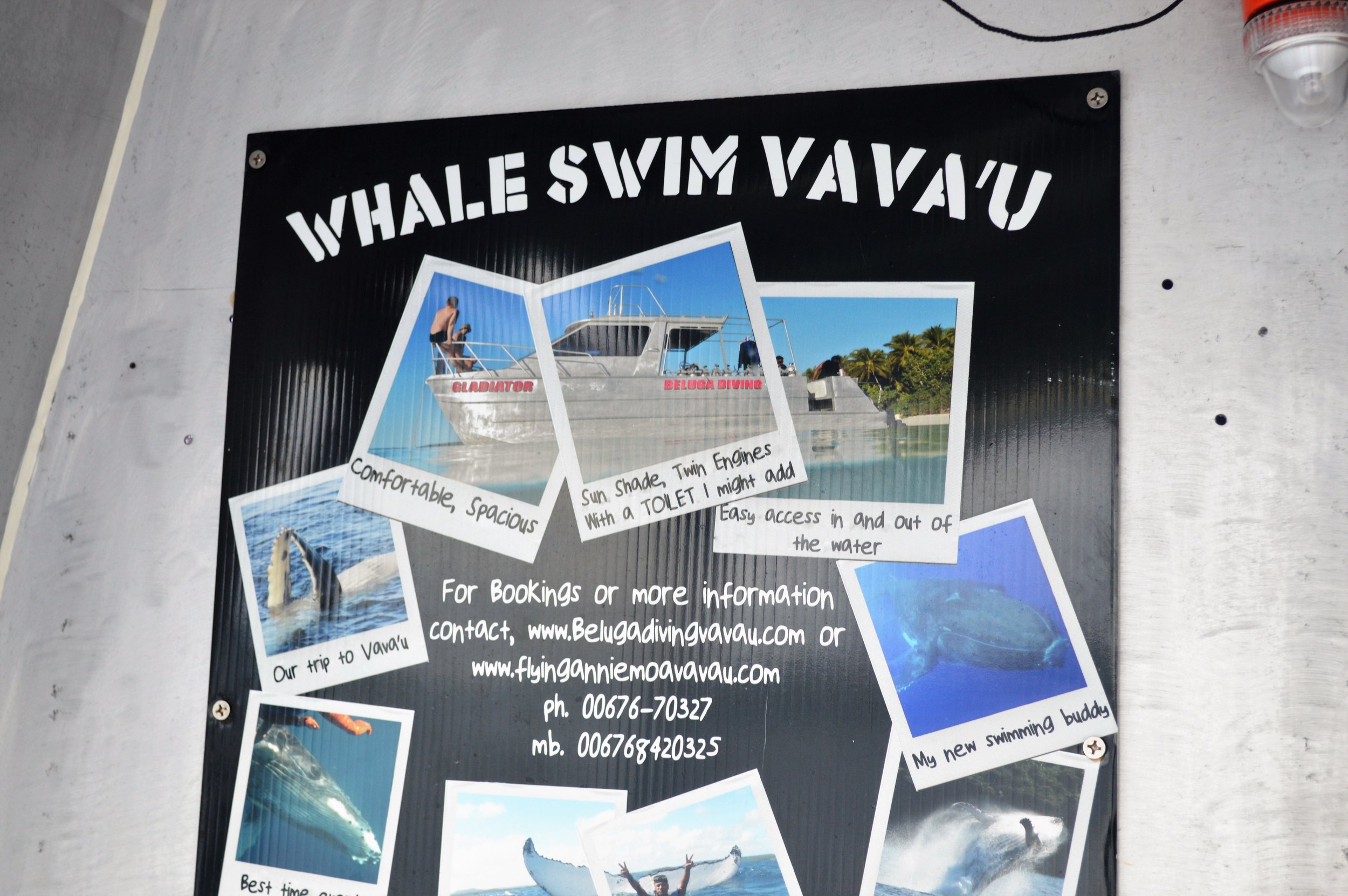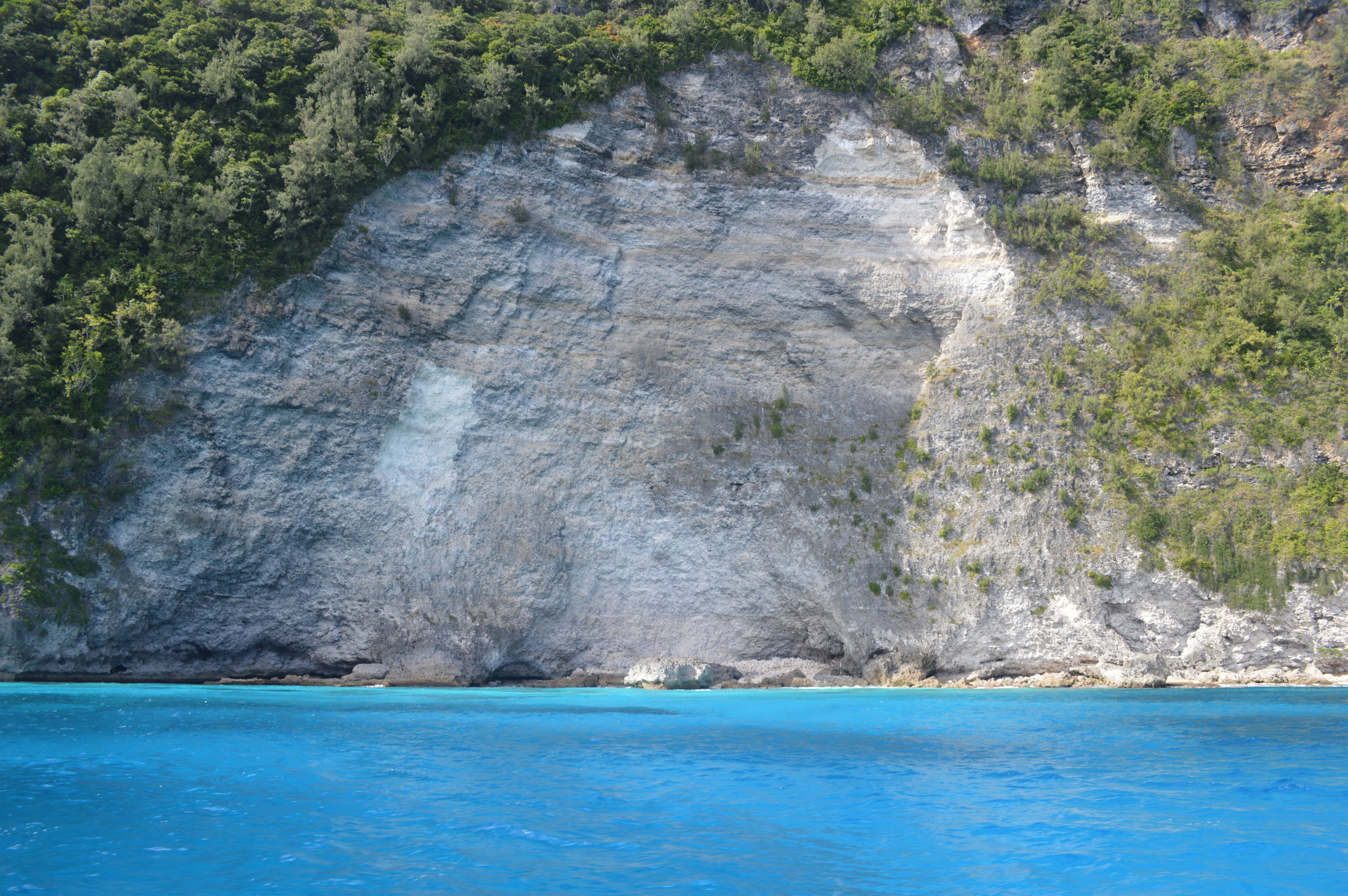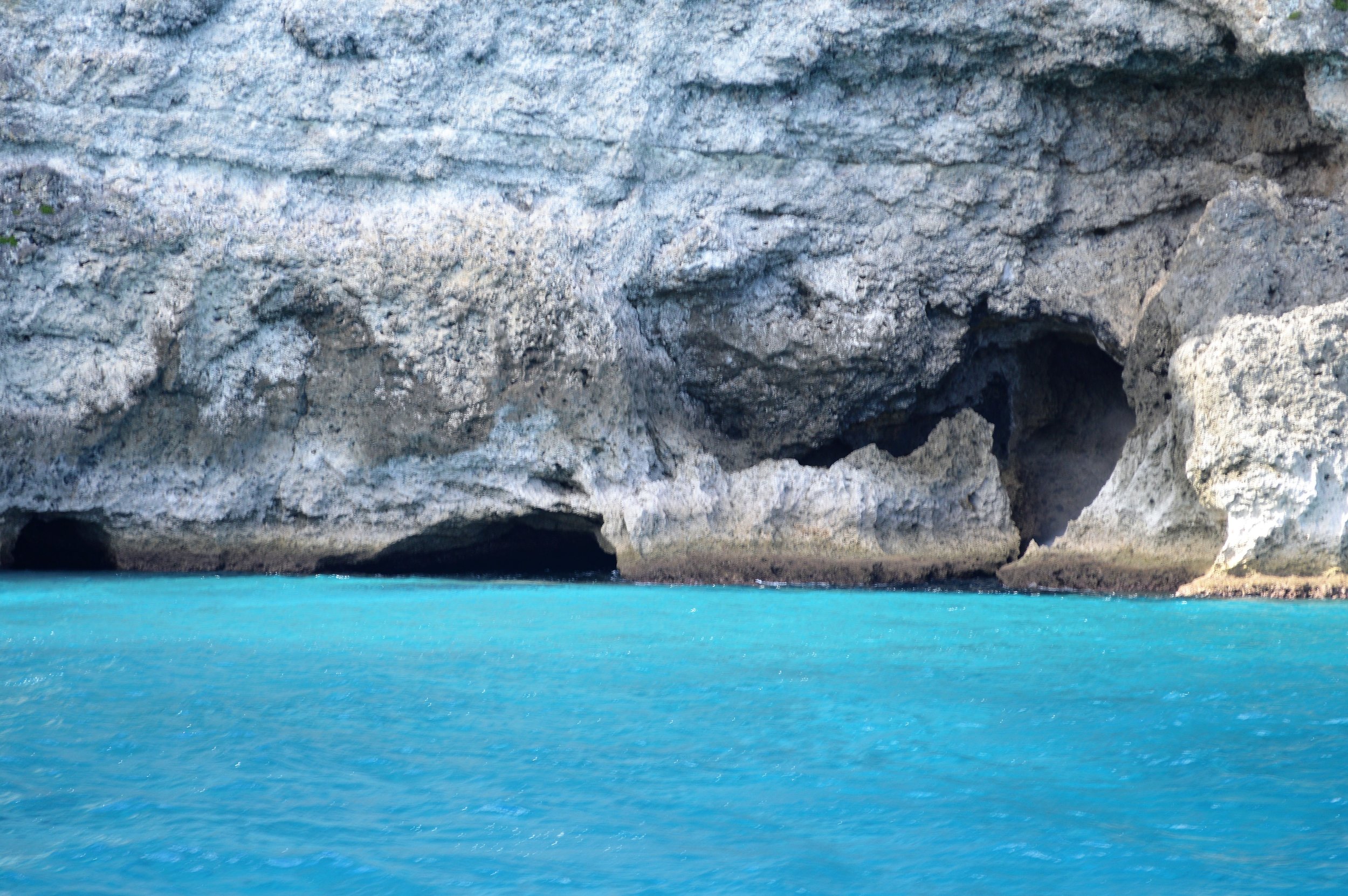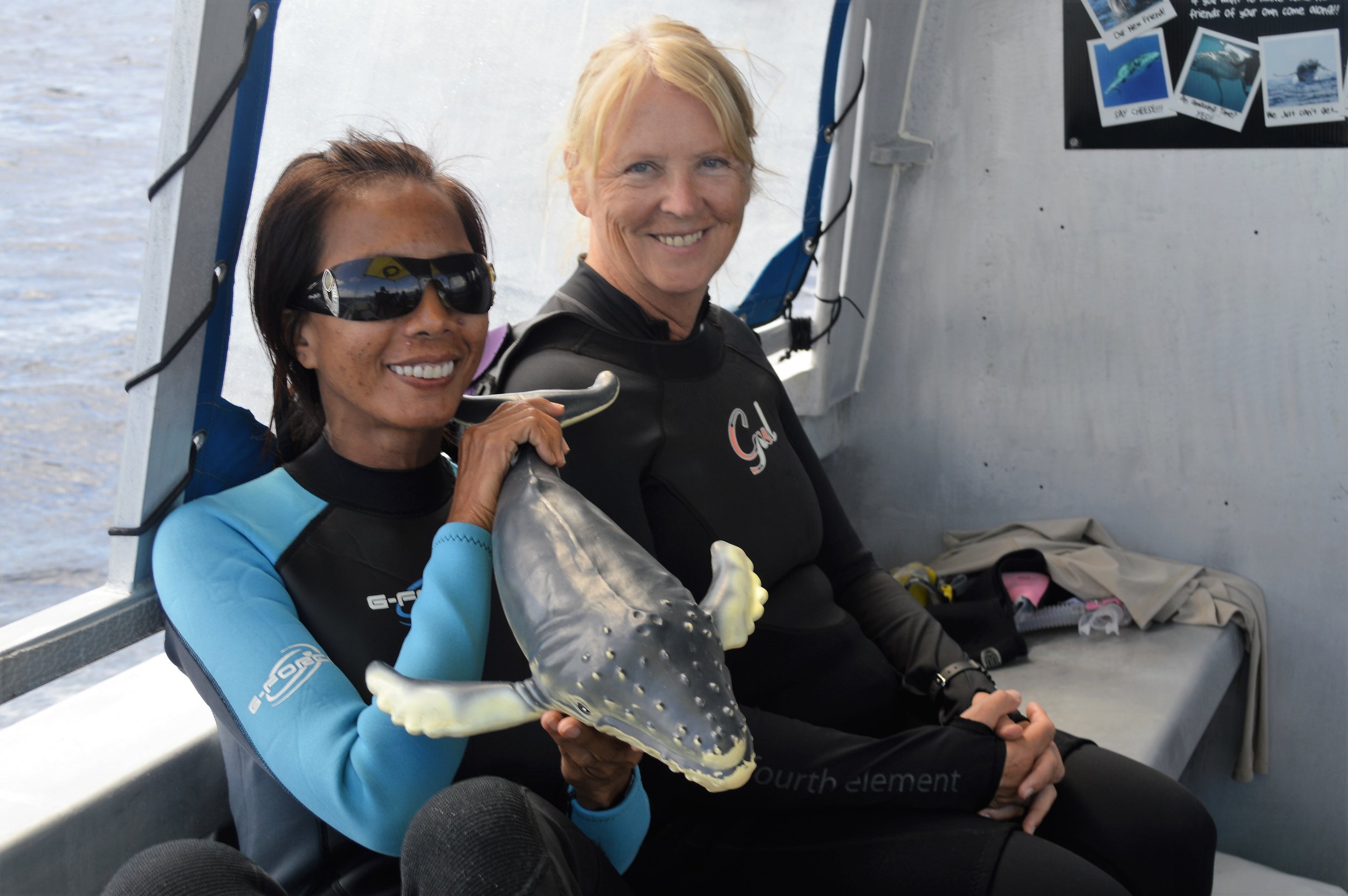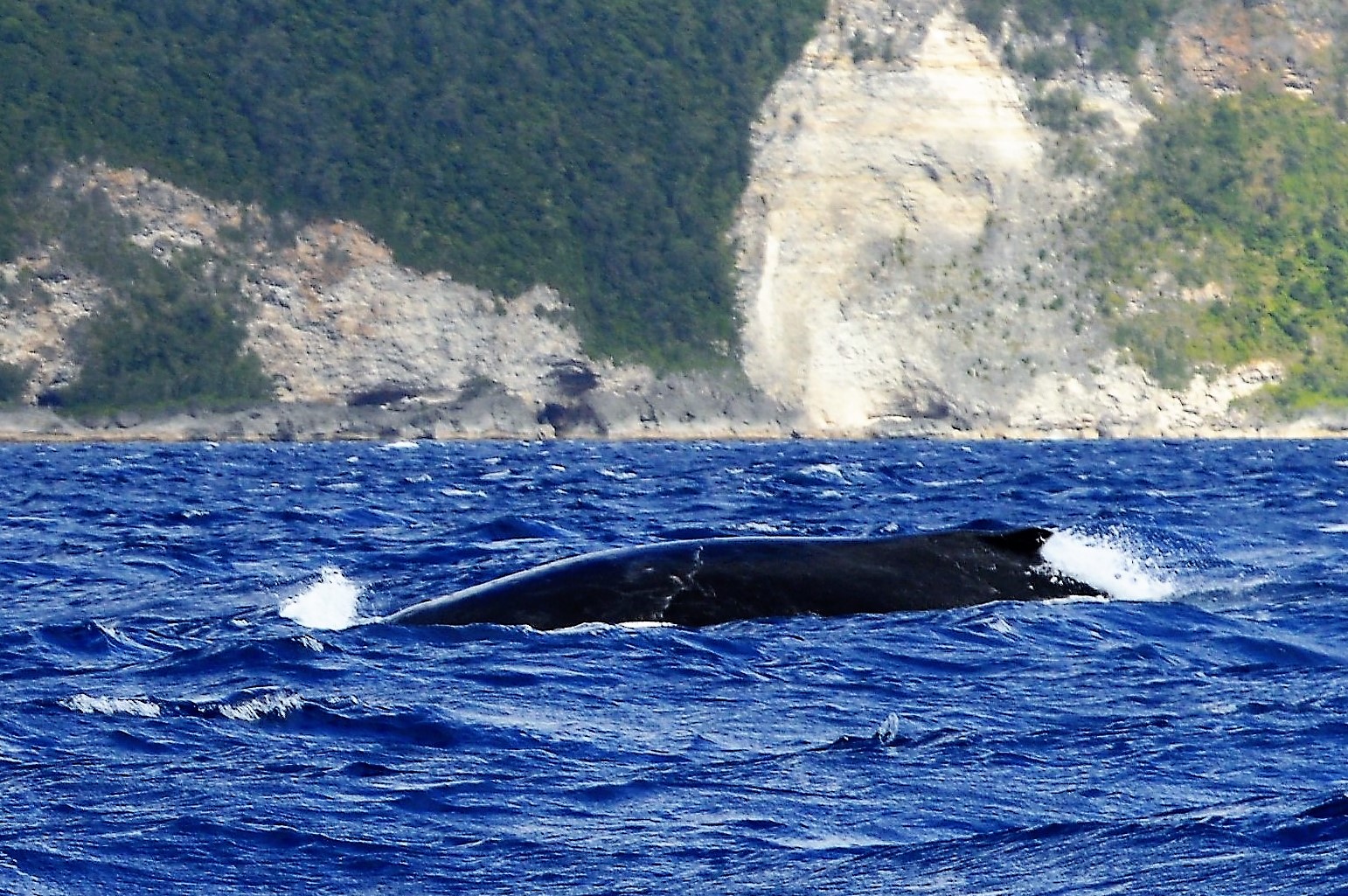 Most of the Oyster fleet is based in Neiafu Harbor, where we check in with customs. It is also where our Oyster representatives are based.
We did our several 2-dive trips with Beluga Diving, the same people that did our whale swim. The diving here is different, not a lot of big or flashy fish. Of course there are the whales, so on some of our dives we can hear the male whales singing, even if we don't see them. There are a lot of beautiful underwater caves and caverns to swim through. Sea fans.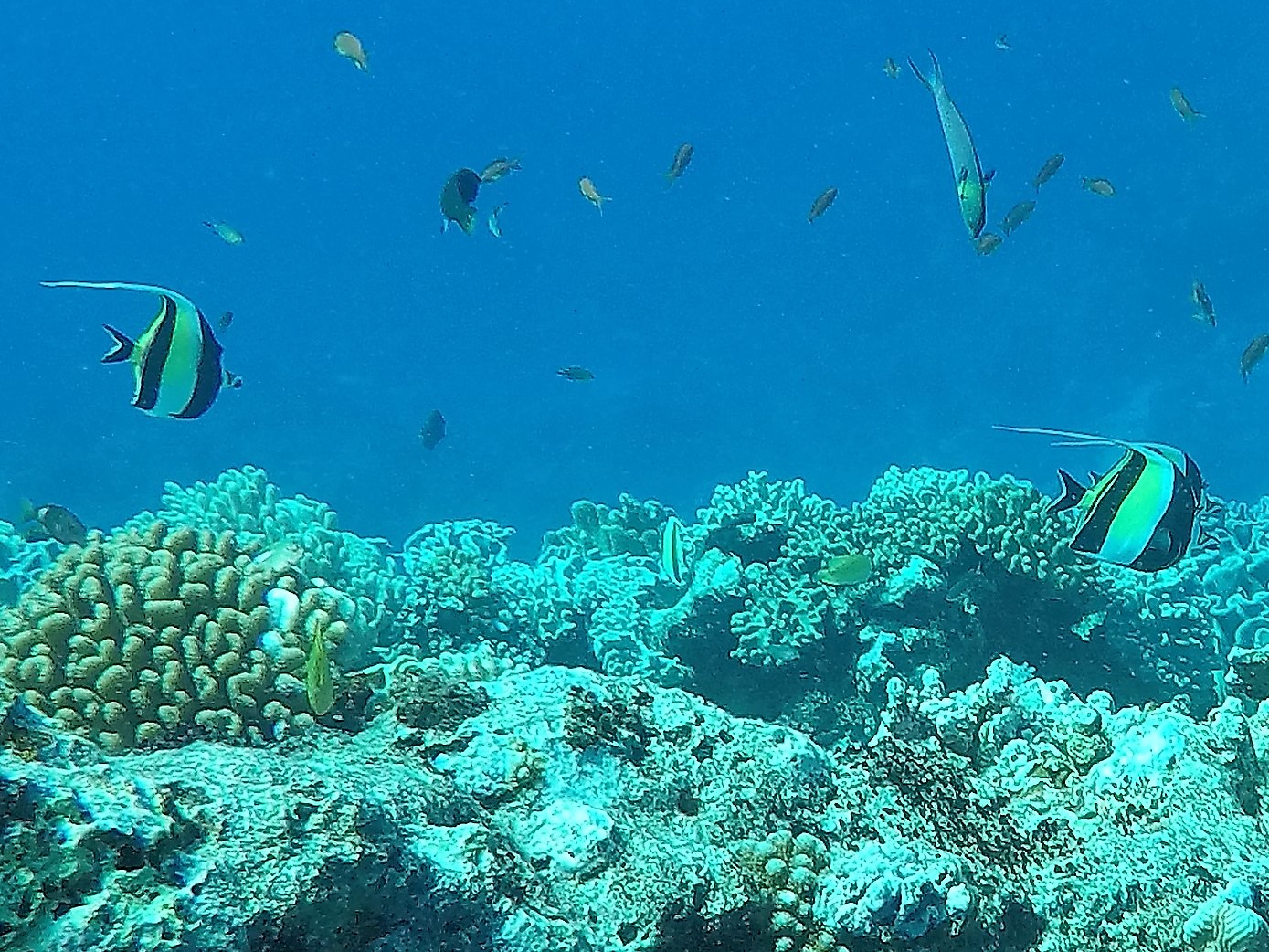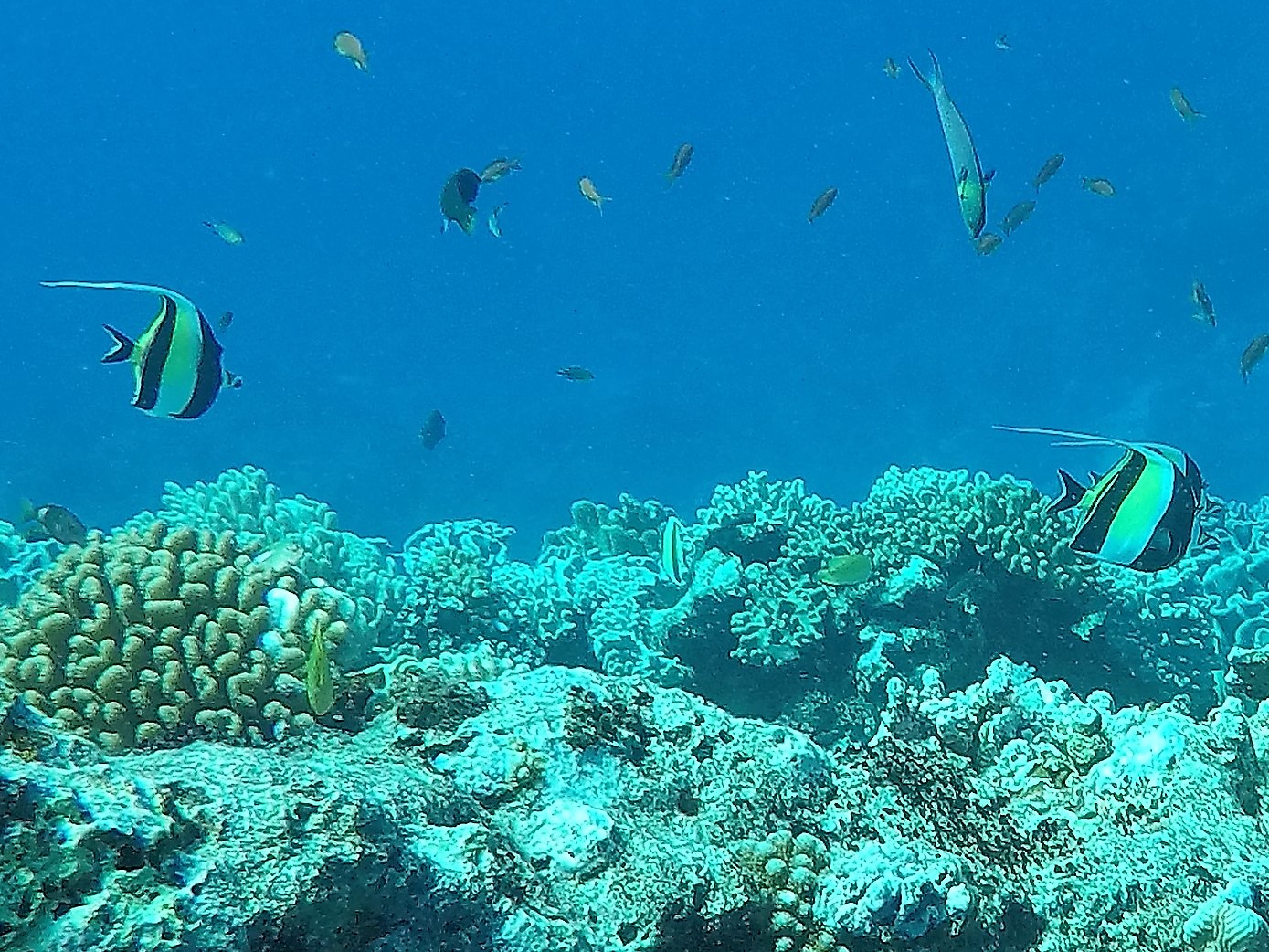 In the port we keep busy getting laundry done, buying sim cards and trying to figure out how the phones work, provisioning, etc. It is a nice town with some good restaurants. As usual there are birthday celebrations, big group dinners, outings with other crew, etc. Oyster sponsored a beach party on a small outer island. Dancing on the beach, plenty to eat and drink. The local hosts provided some kava for those who wished to try it. It looks and tastes like dishwater. Good times.
A great way to explore the islands in to go around on quads. The weather in Tonga was a bit rainy, and this made for a very muddy day on the quads with David and Leslie of Oyster yacht Ayesha II. Our quad broke down, so while we waited for a replacement we visited with a family working on their plot of land where they grow kava and taro. Kava is a big deal in parts of the South Pacific. It is a root they prepare as a tea which is used as a medicine and in ceremonies. It has a calming effect comparable to valium. Taro is a root vegetable which they compare to potatoes.
Toward the end of our quad tour we stopped on a cliff with a fantastic view of the water. We spotted a whale offshore and watched him breach twice. This is when they shoot up out of the water - our guy added a twist!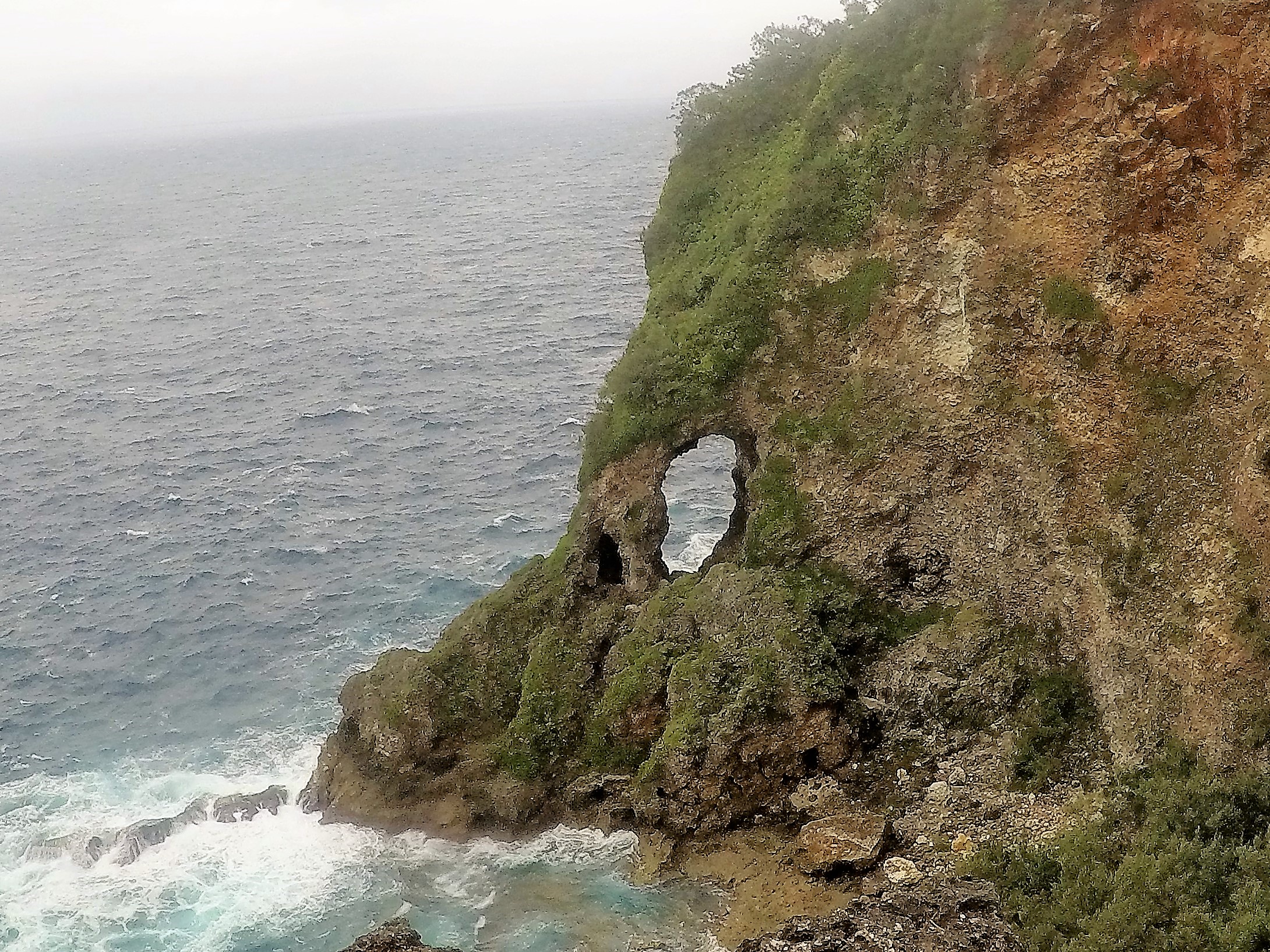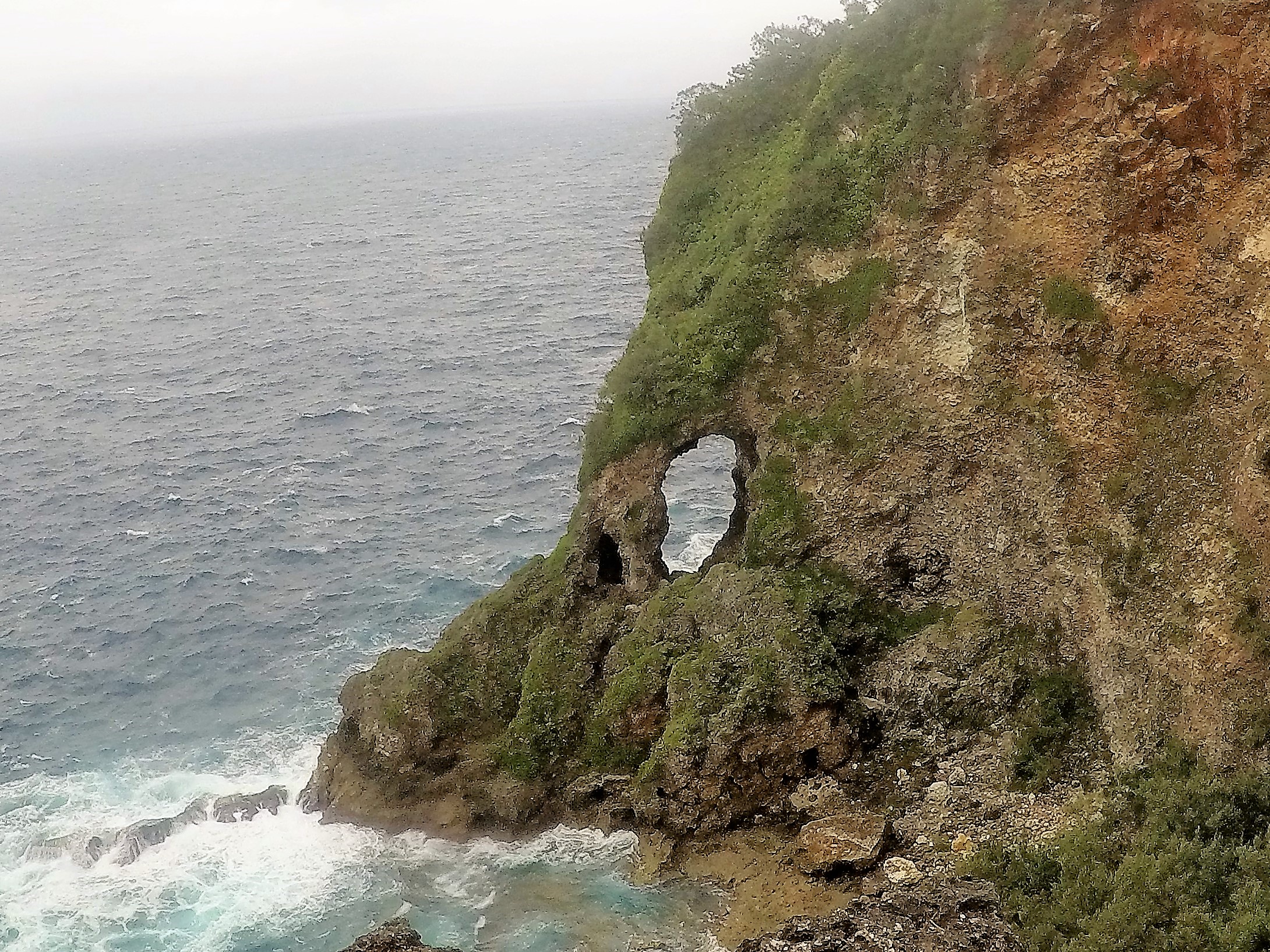 Altair cruised around the Vava'u island group. We'd drop our anchor and go snorkeling or explore caves by dinghy. There are some beautiful, peaceful anchorages. We'd inevitably meet up with other Oysters doing the same. At one stop we were invited ashore by David and his family for a pig roast feast. A great meal followed by his family entertaining us with singing and dancing.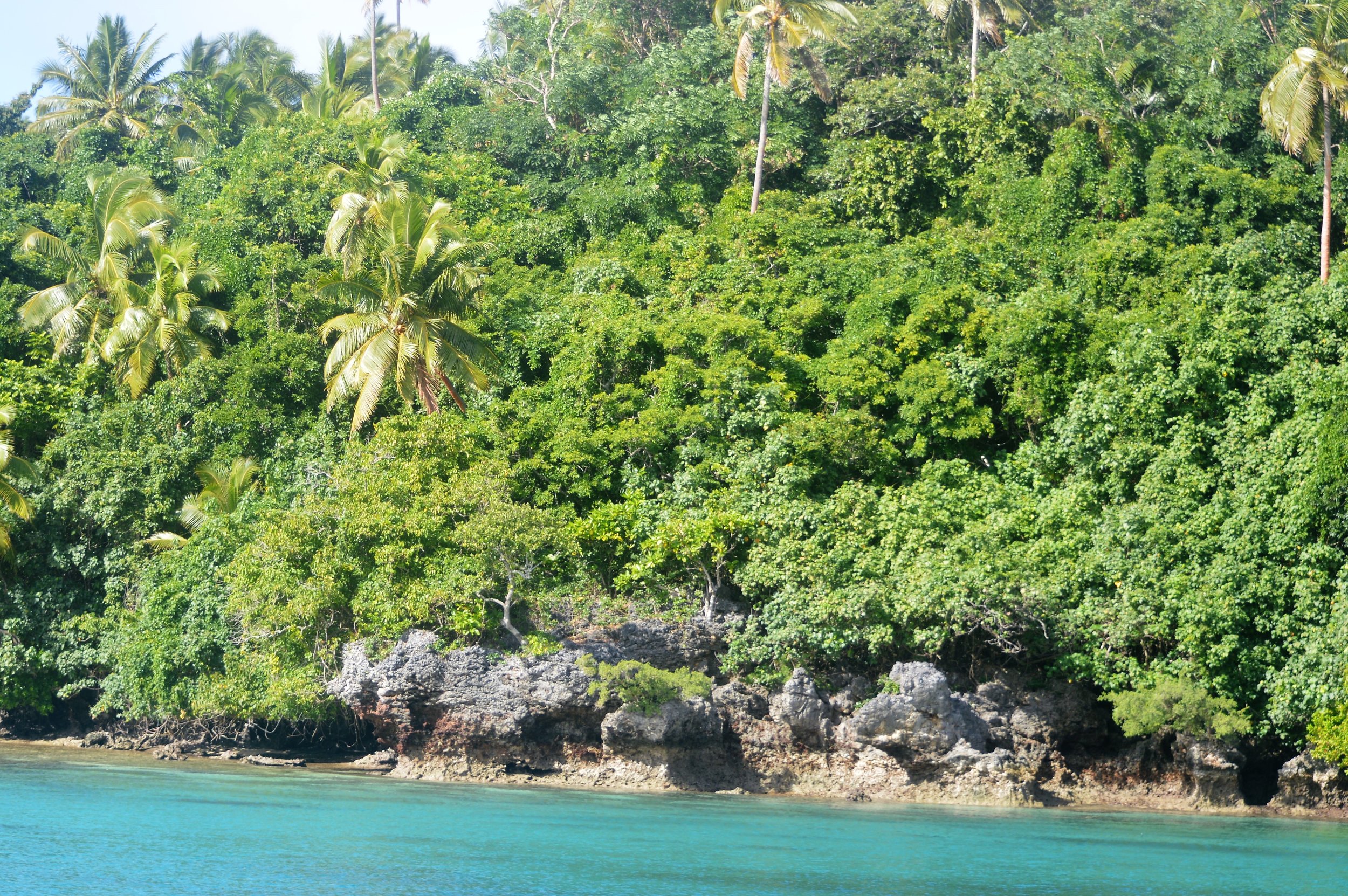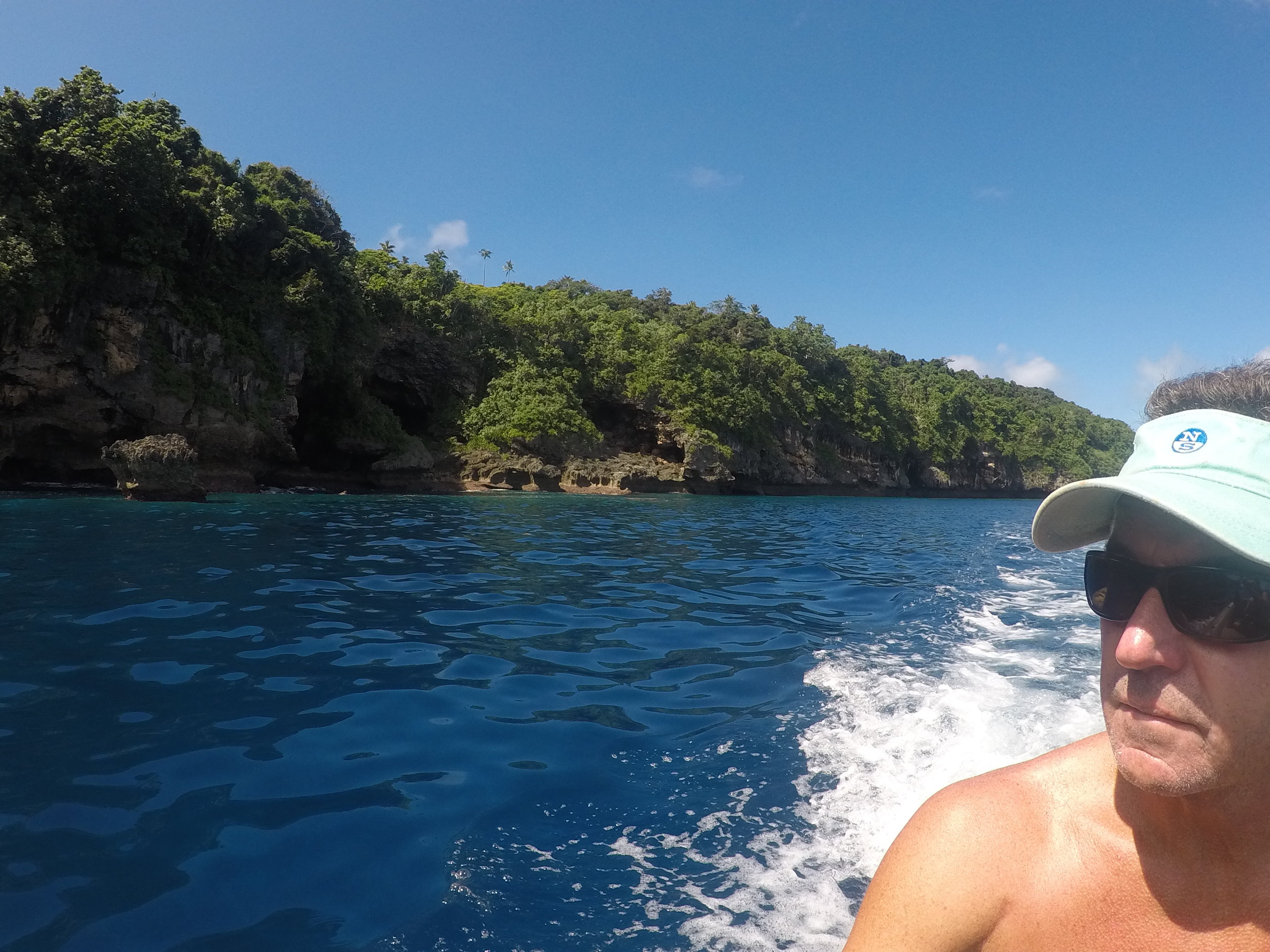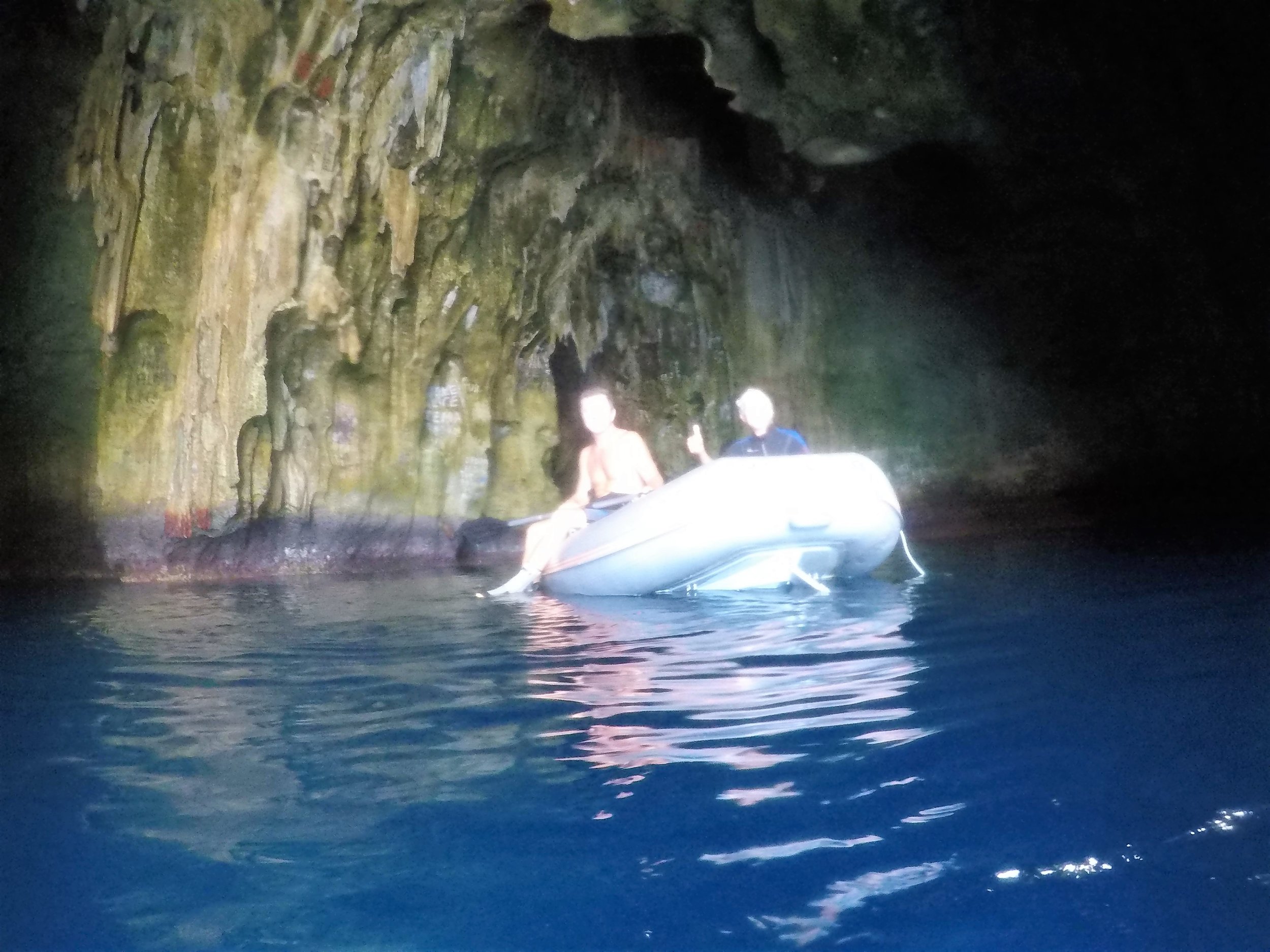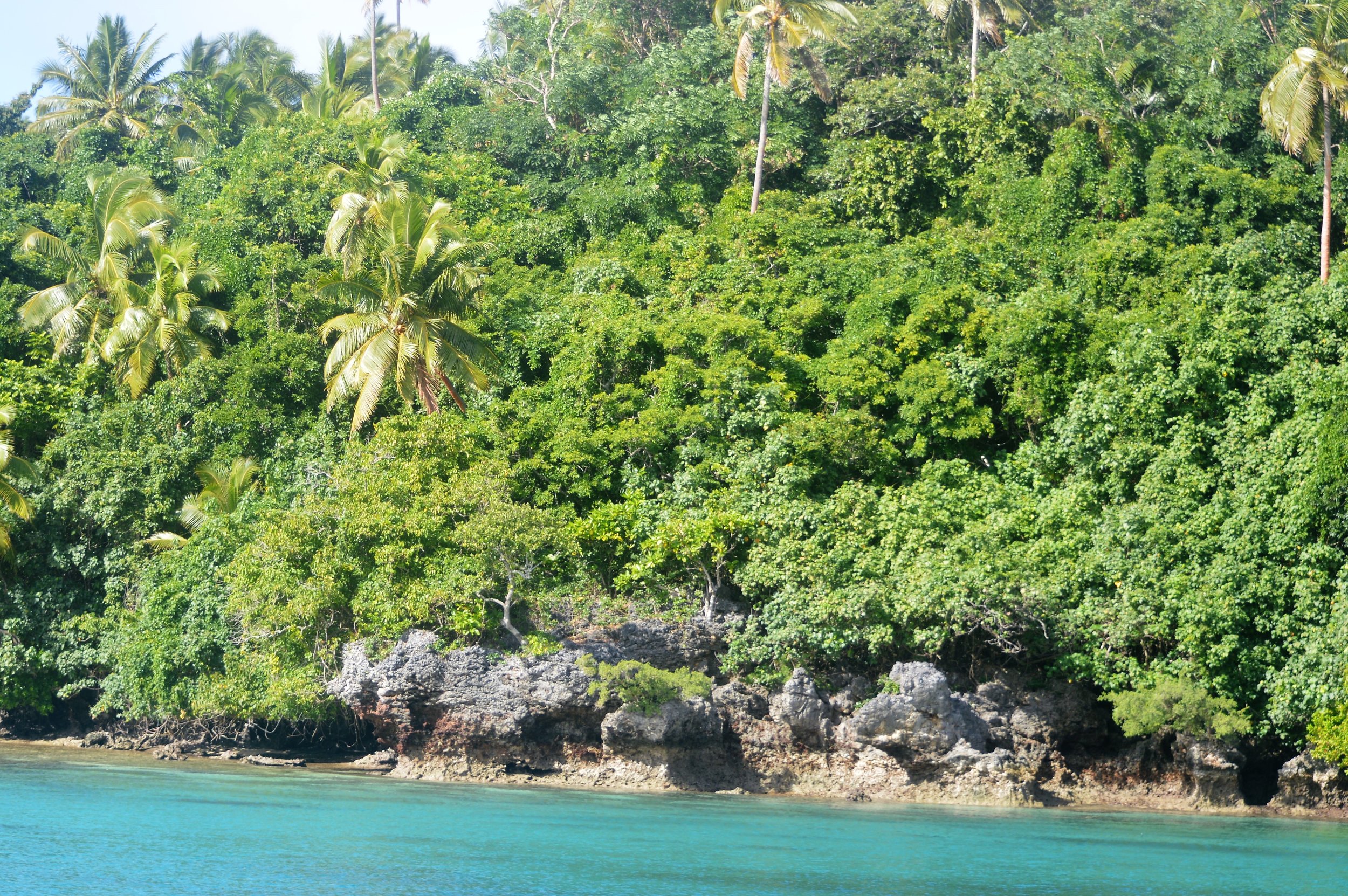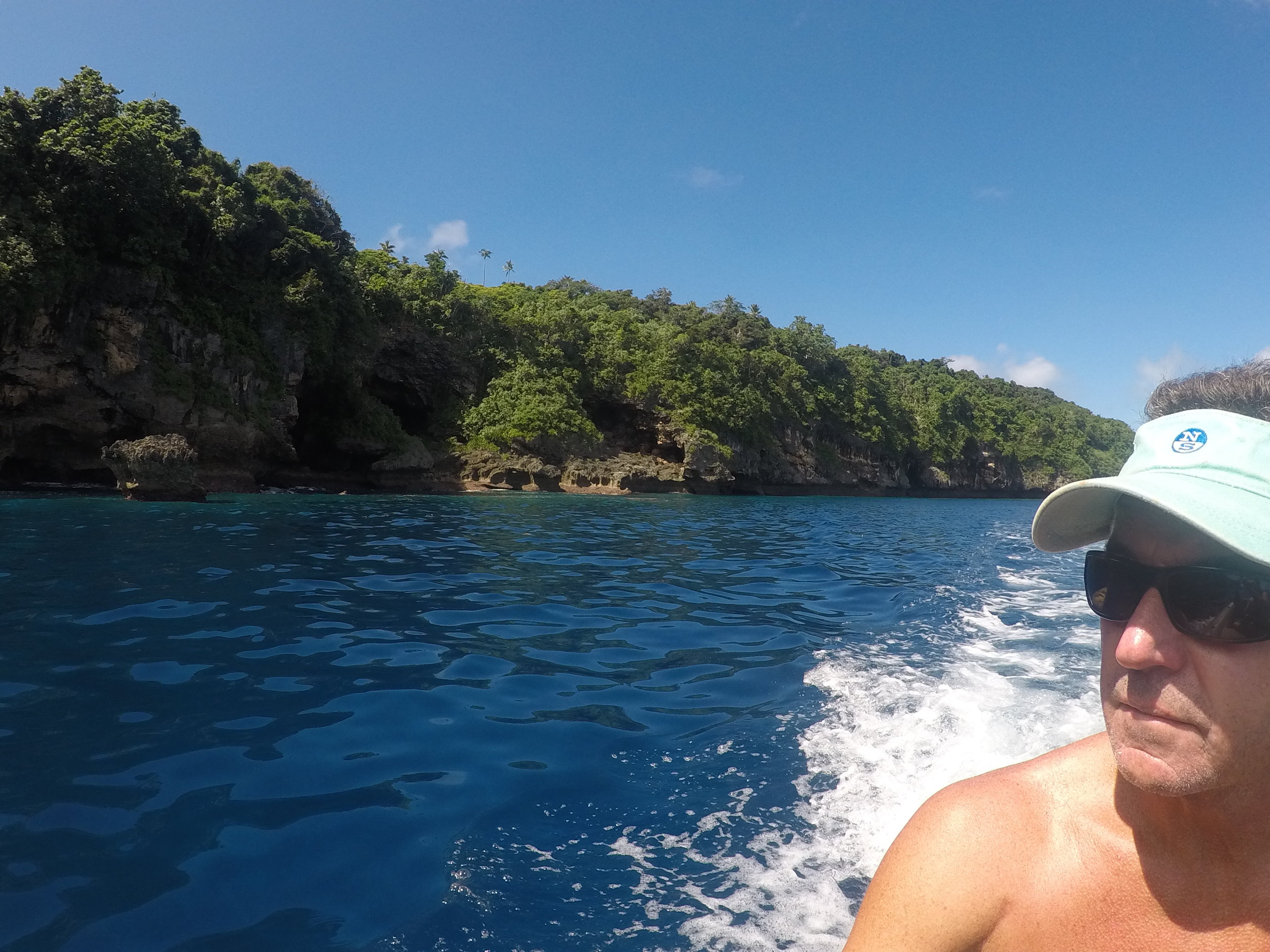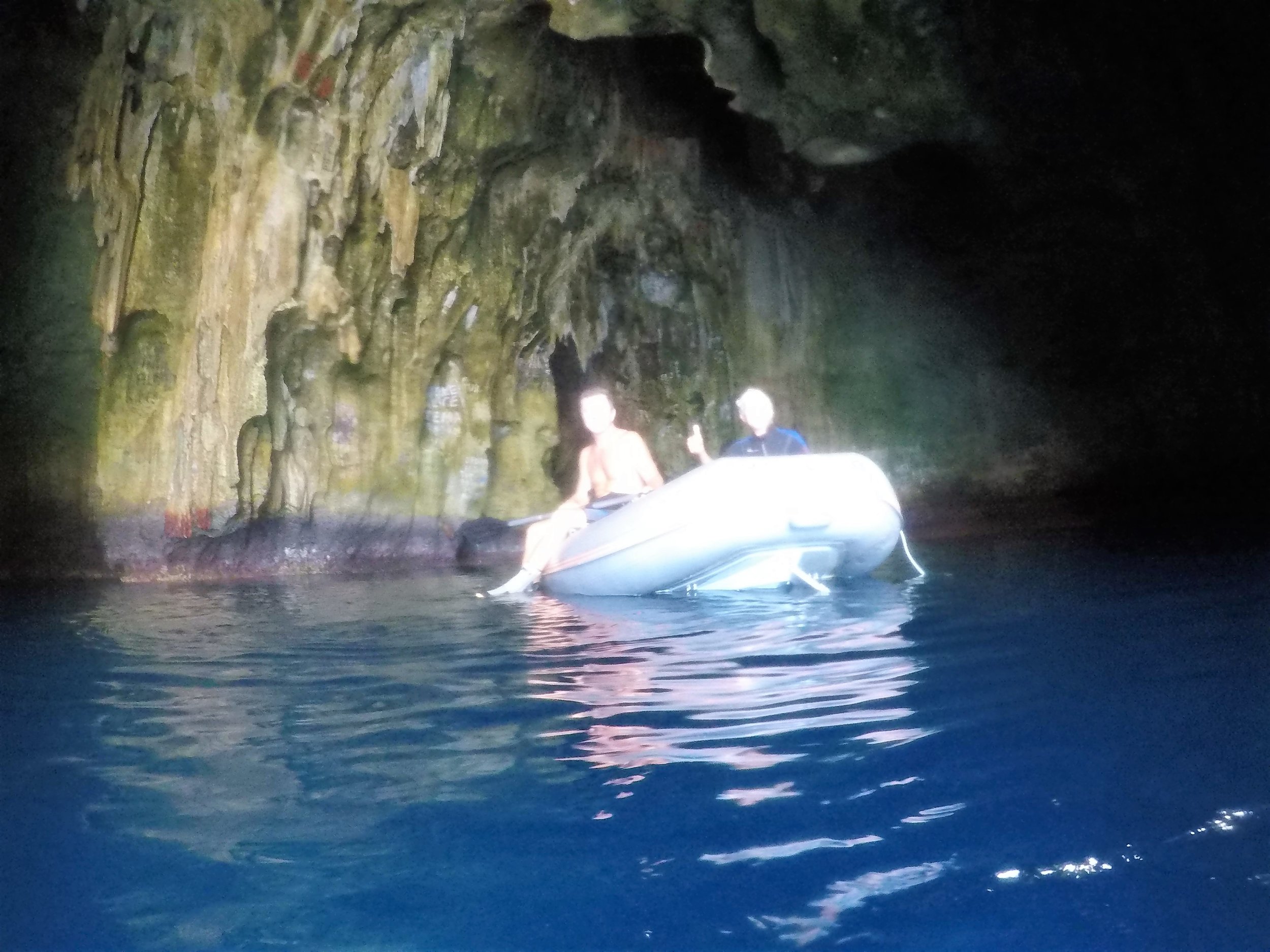 I would say the whales and the diving were the highlights in Tonga. While there isn't a lot of spectacular sea life to see, other than whales, the caves and caverns make the dives interesting. We've become so jaded by the many fantastic dives we've experienced along the way, it was nice to slow down and really look around.
From Tonga we are off to the Lau Island Group, which is our first landfall in Fiji. It is a two night passage for us.