Society Islands
Our buddy Myron Cook arrived in Tahiti soon after Laura and Matt left. He was happy to settle in on Altair and was quickly absorbed by the Oyster group still around the Taina Marina.
We were ready to move on, but we had to show Myron Moorea before we left. A Captain named Cook has to see Cook Bay! We swam with the sharks and the rays. And we finally found the underwater Tikis - an artist has done an underwater installation of Tiki carvings. These people are passionate about trying to educate their visitors about their culture. It is a great snorkel site.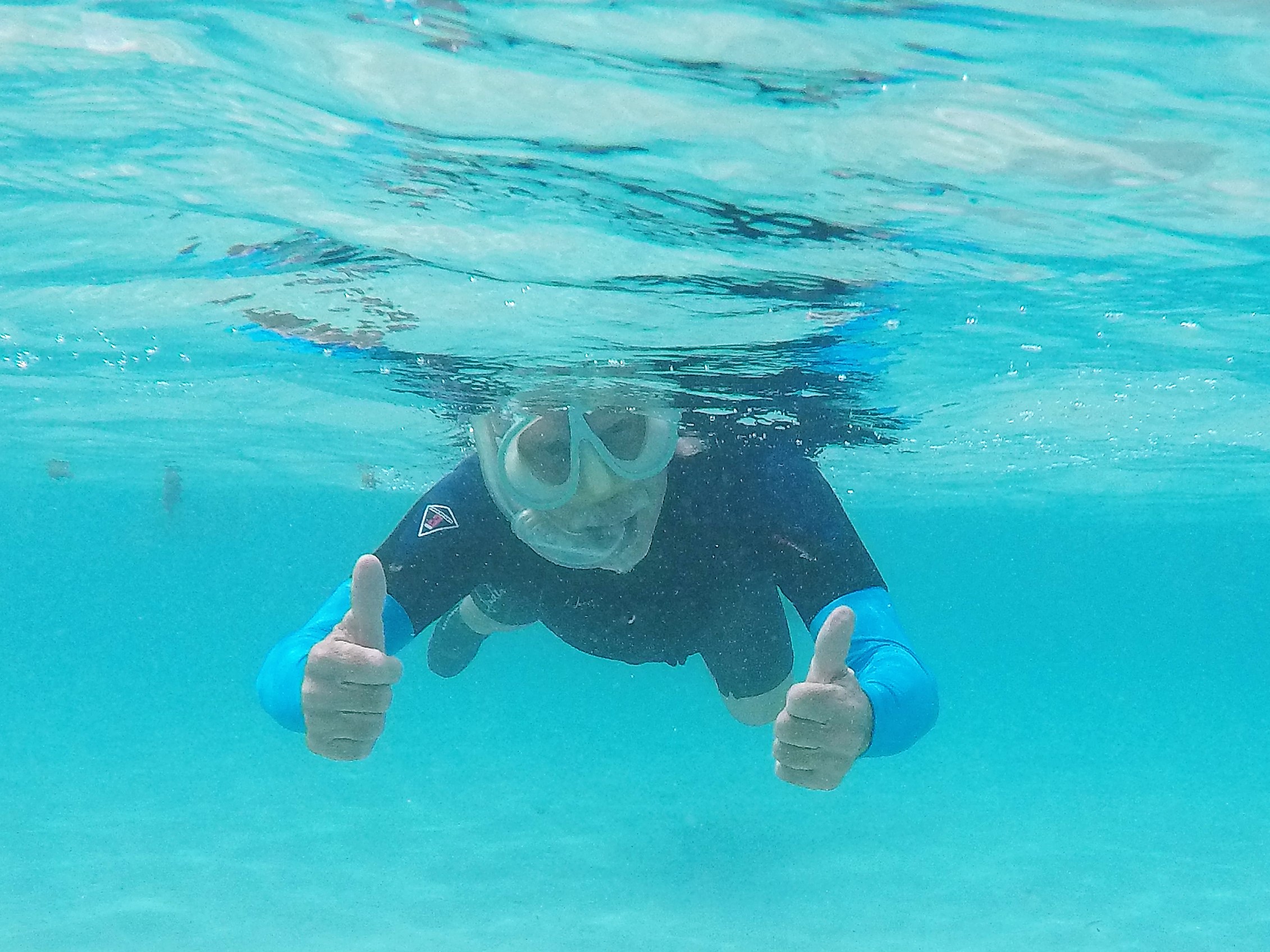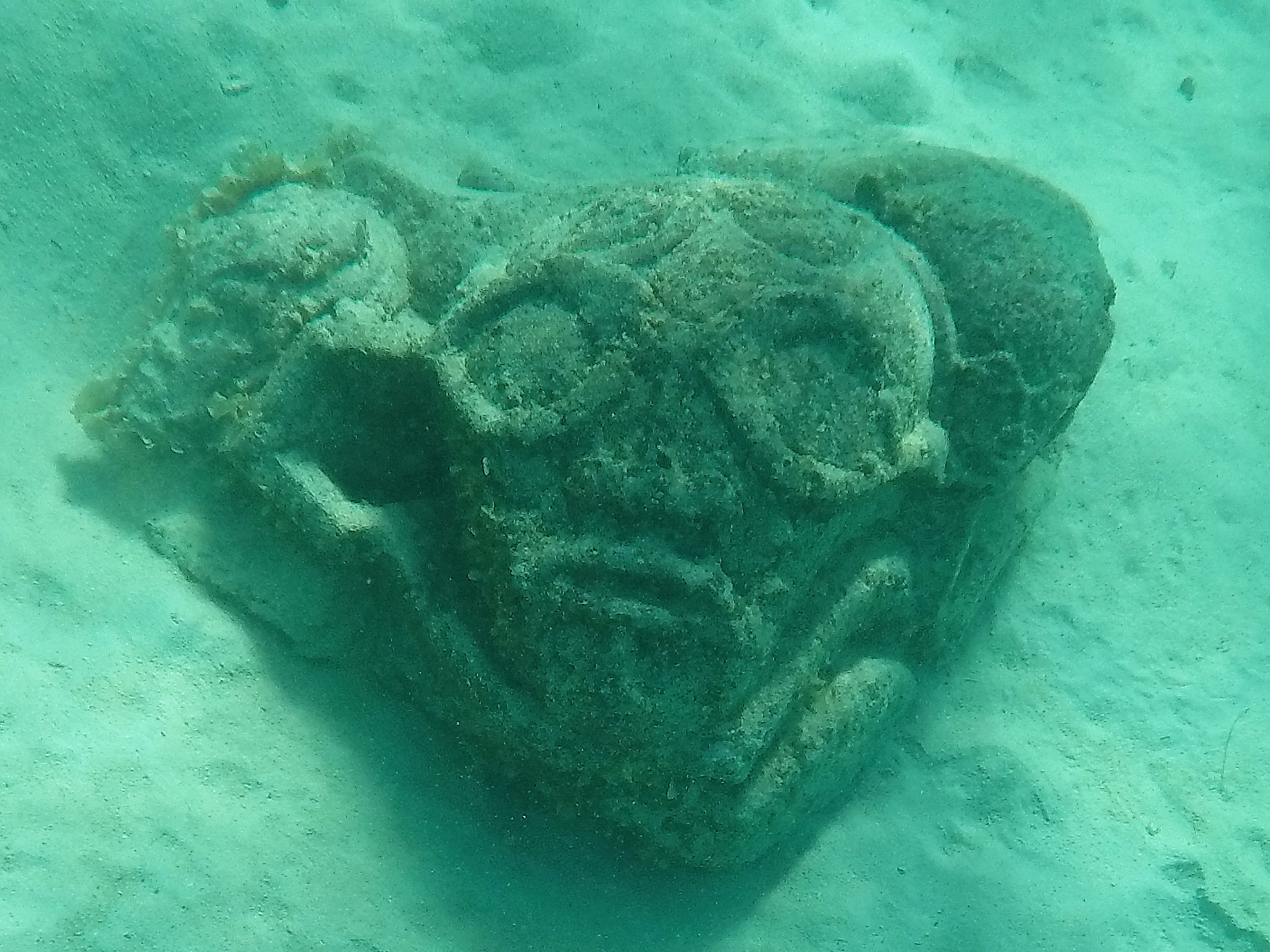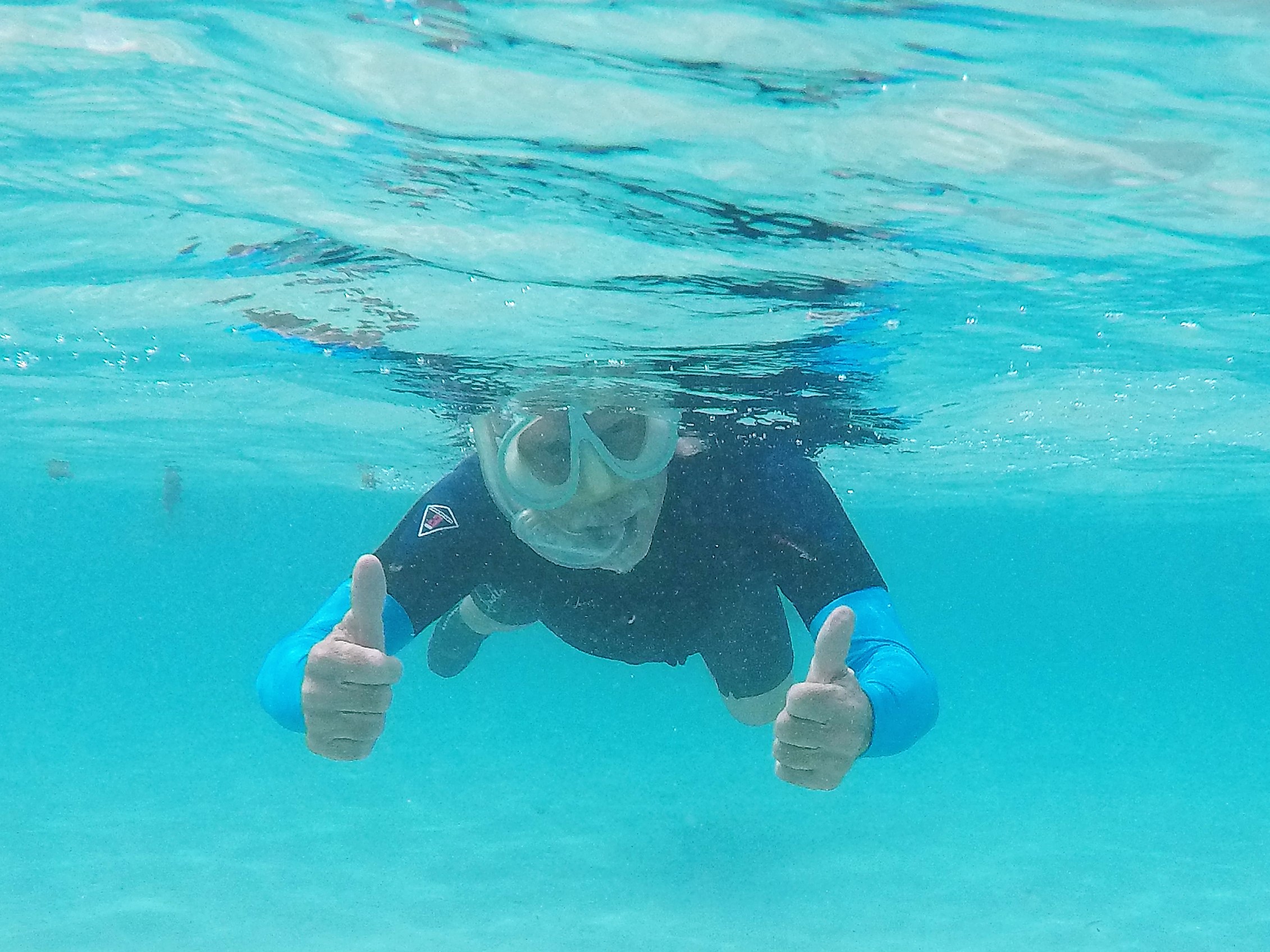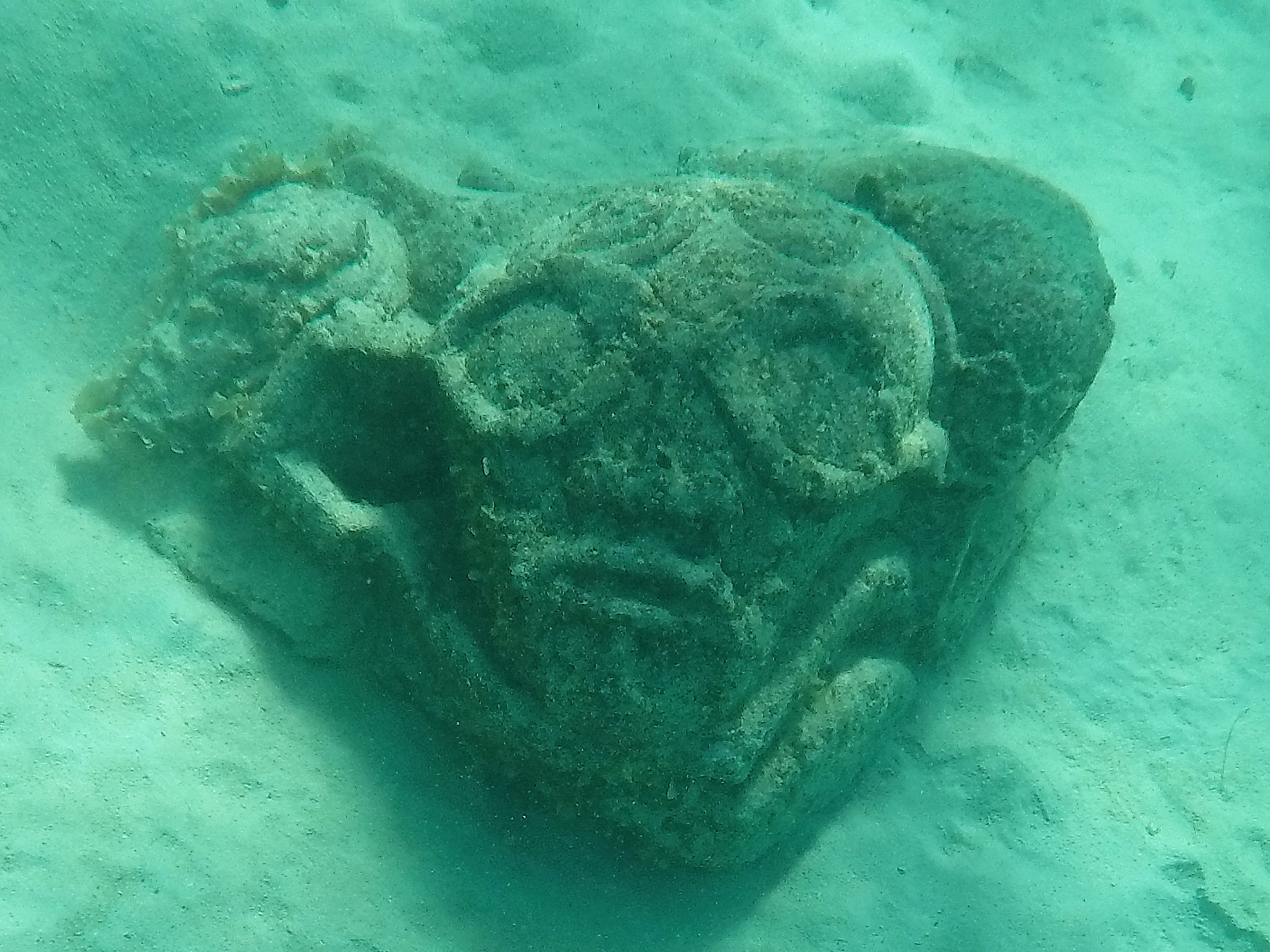 From Moorea we moved on to the Leeward Islands – Maupiti, Bora Bora, Raiatea, Tahaa, and Huahine. I've listed the Society Islands for you previously, but they are divided into two groups Windward and Leeward. So off we went to our first Leeward Island – Huahine. Beautiful.
We checked out the town of Fare – and tried to rent scooters to no avail. Caught up with friends from Oyster yacht Oyster Blew who, upon learning of Myron's heritage, presented him with a book about the original Captain Cook. Signed up with a local dive group and did two dives - lots of fun. Getting blasé about sharks are we.
Moved anchorages to Haapu Bay. Ken and Myron took off in the dinghy to check out a snorkel site but met with some mishap (I was told not to ask) – the frib (foldable rubber inflatable boat) was punctured badly. Rescued by some kind local guy who returned the frib and boys to Altair. Myron's river guide skills in inflatable boat repairs came in handy. So we're patched together for now but need to purchase a new dinghy. Hope ours' will last to New Zealand – I imagine trying to buy one in Tonga would be eye wateringly expensive!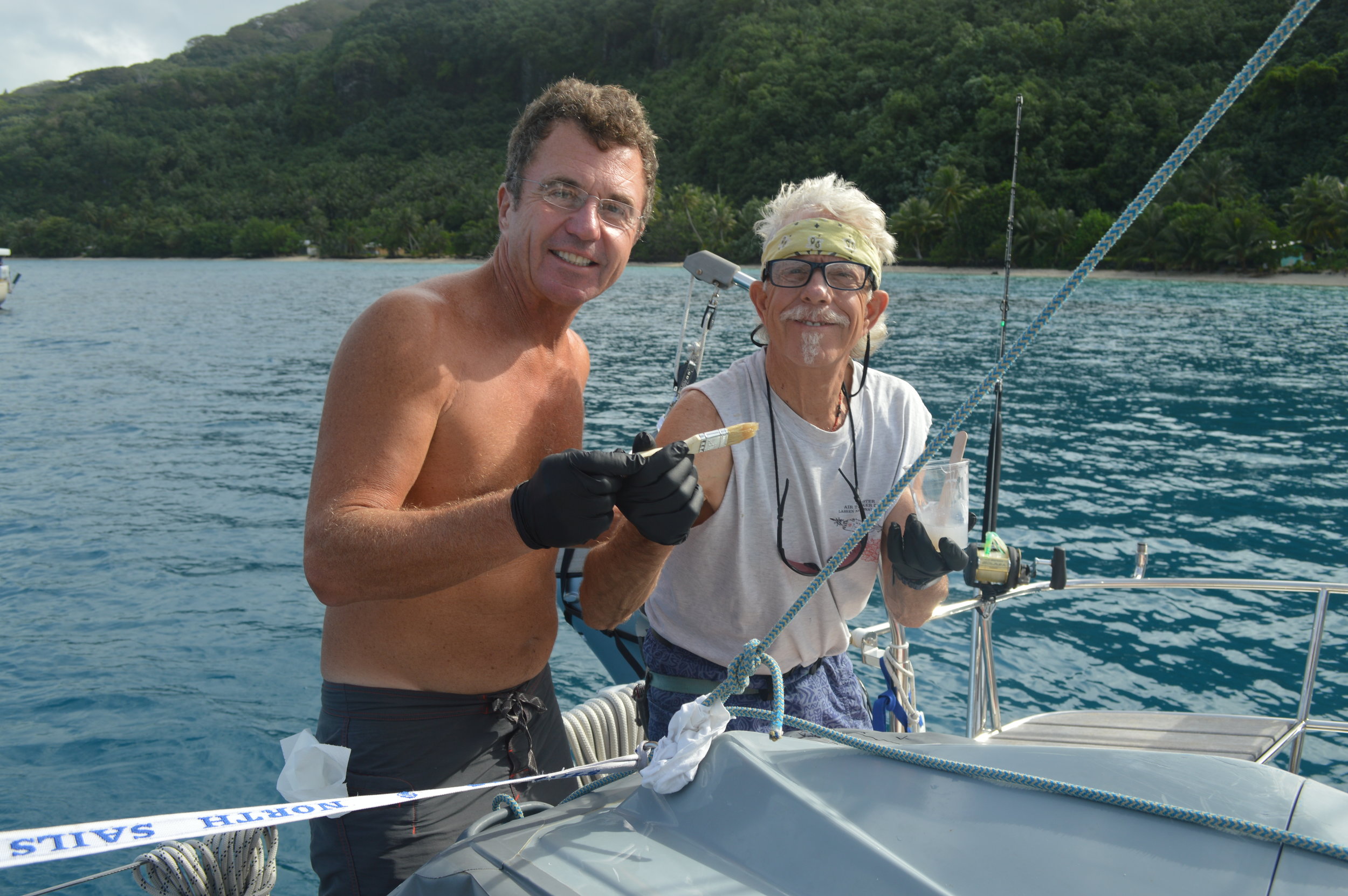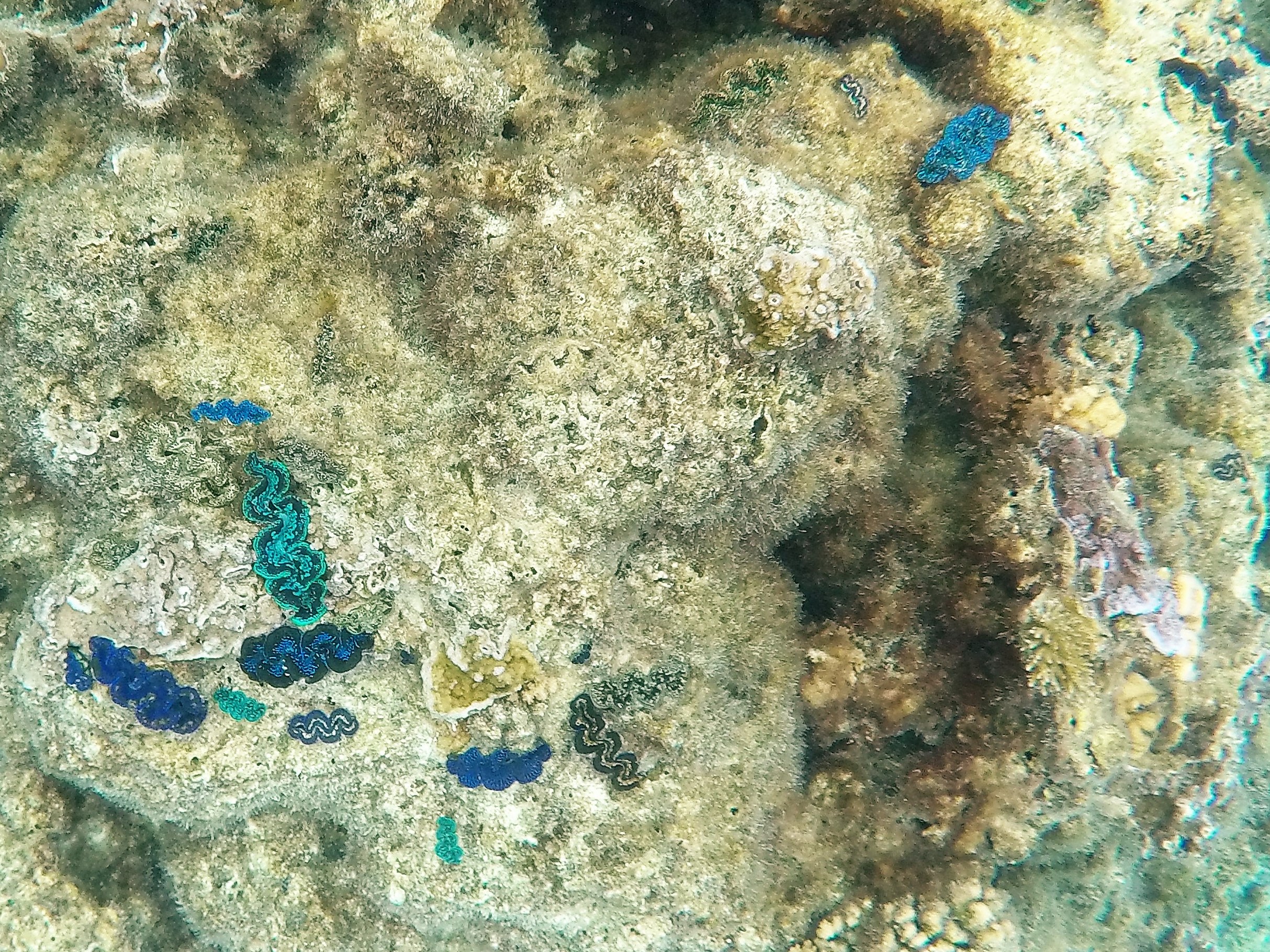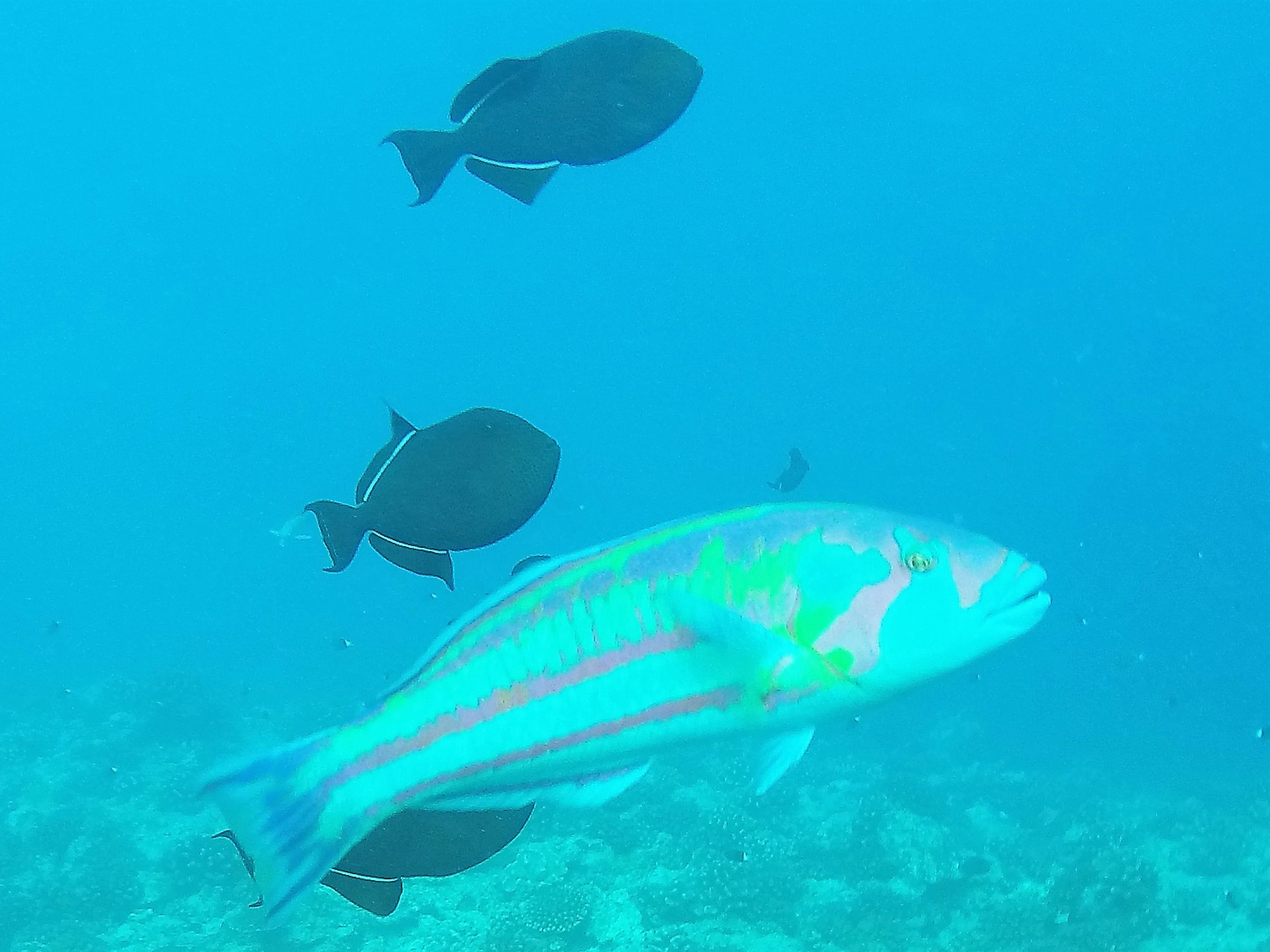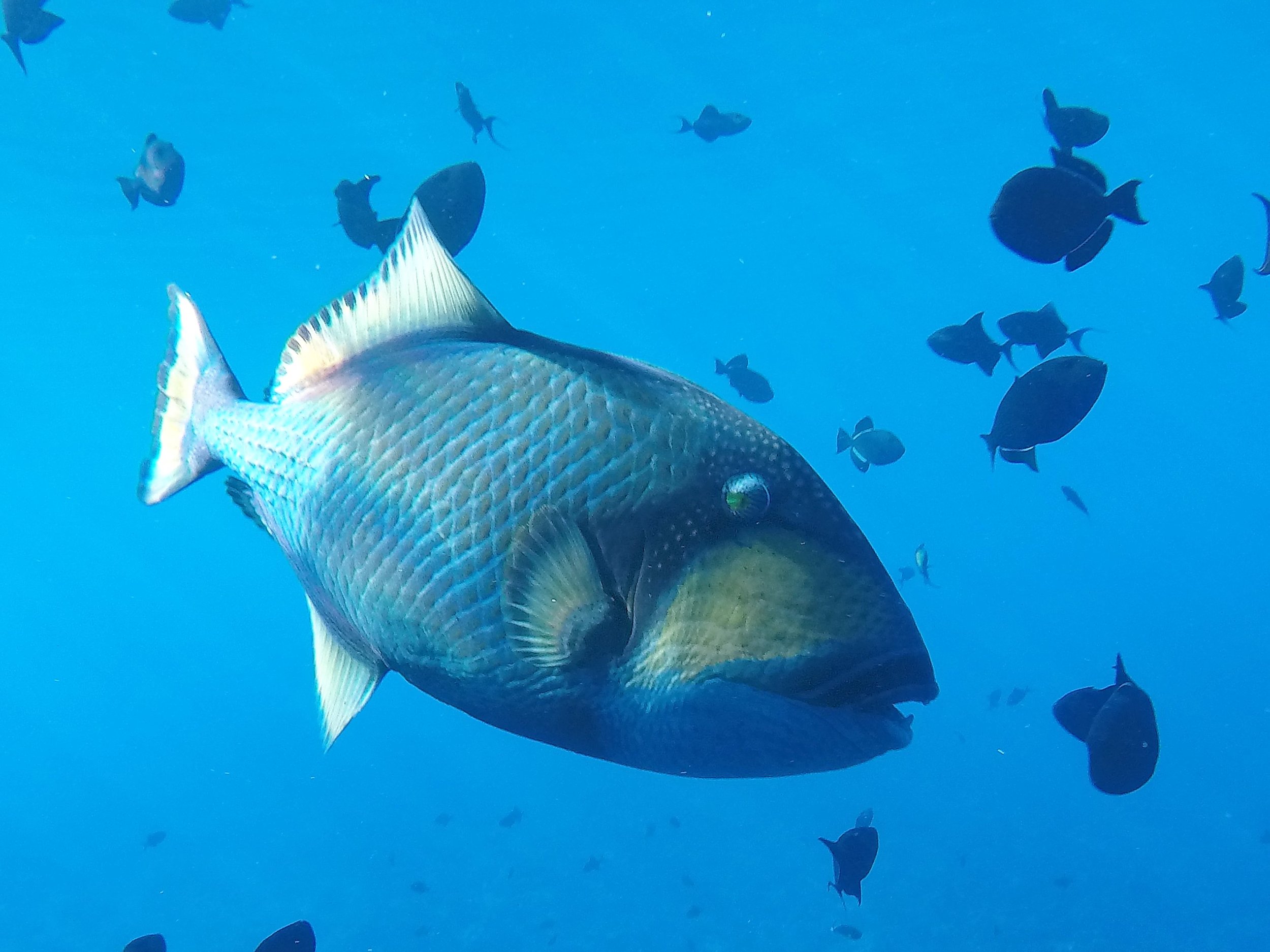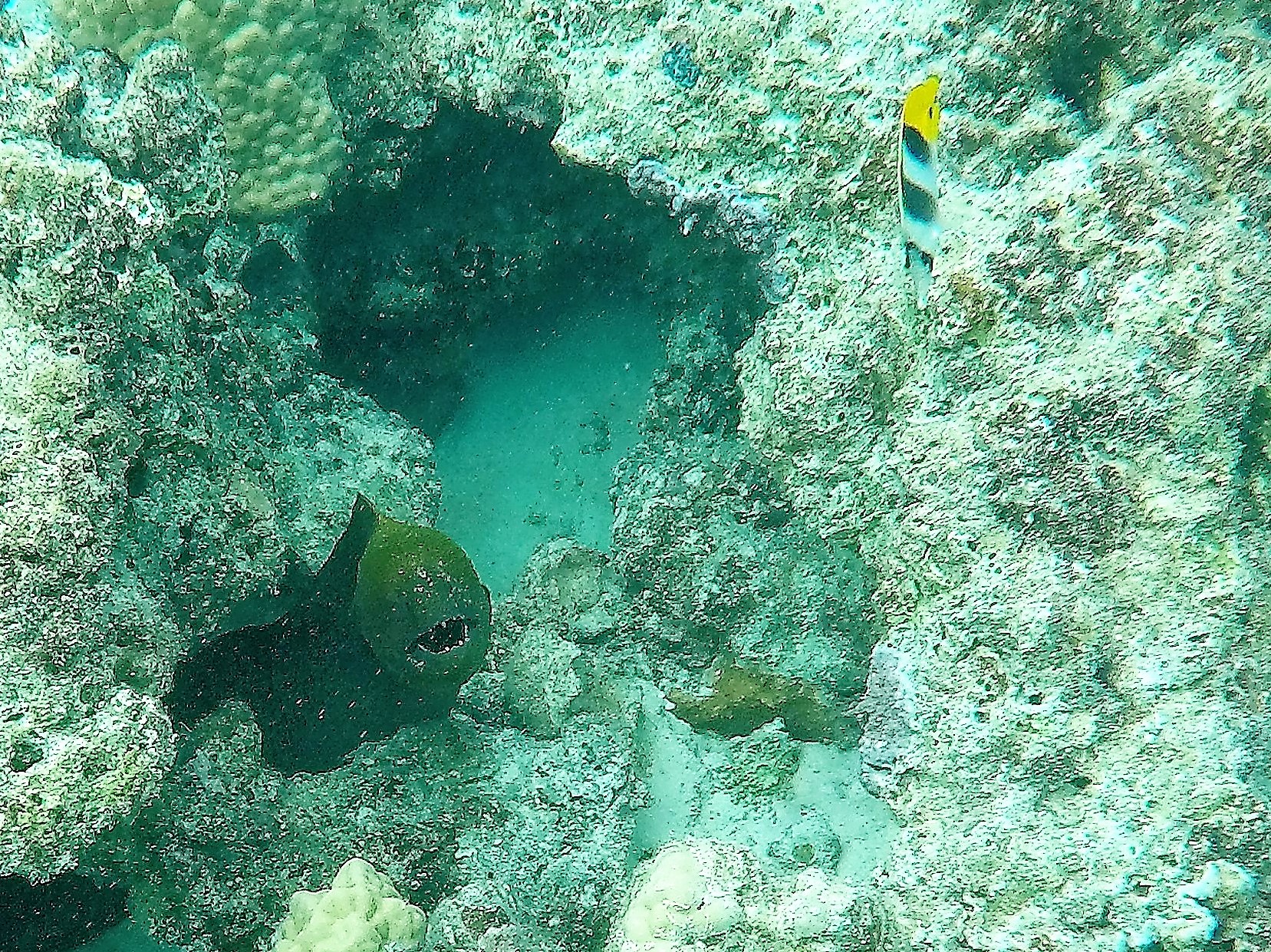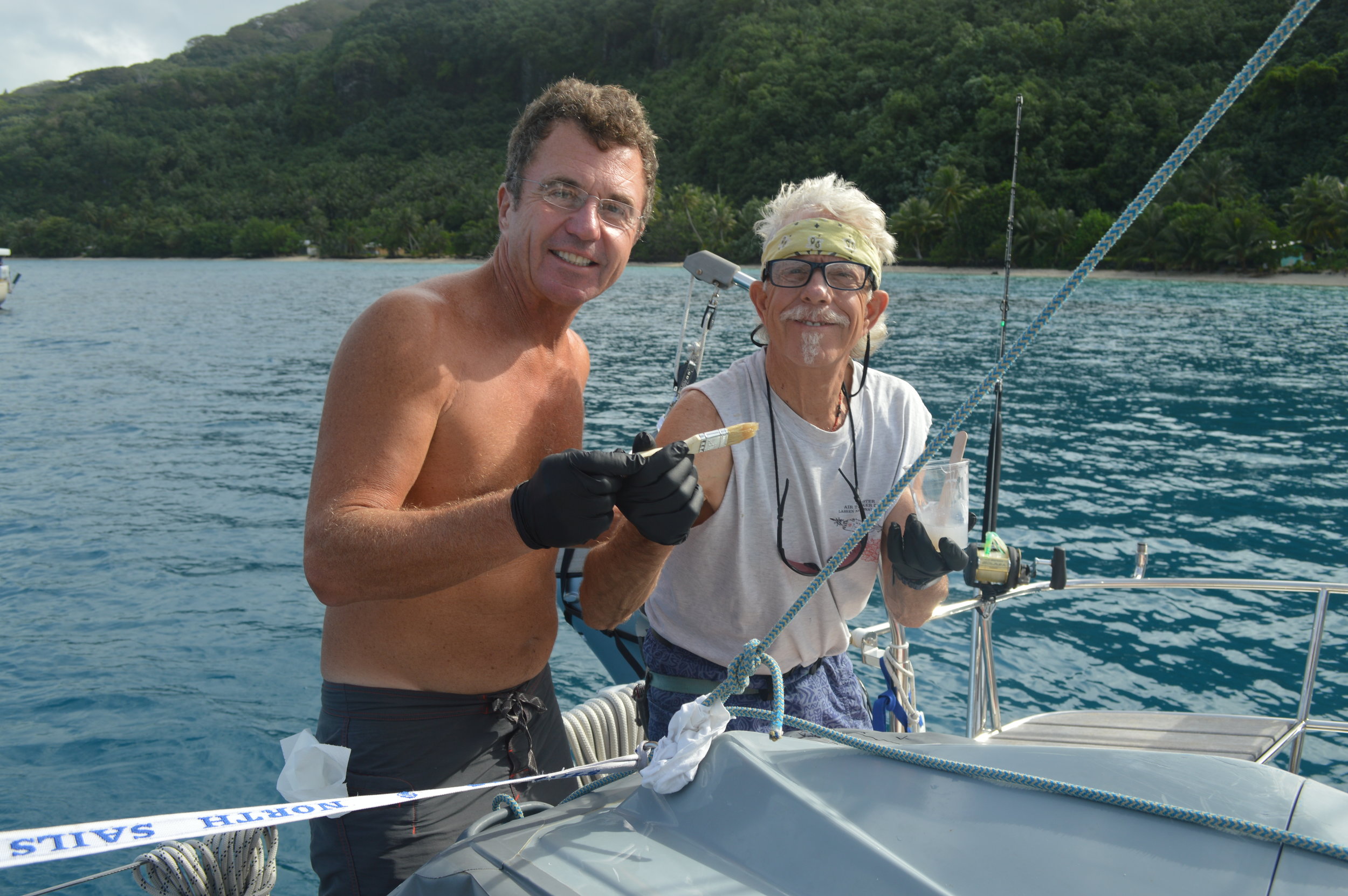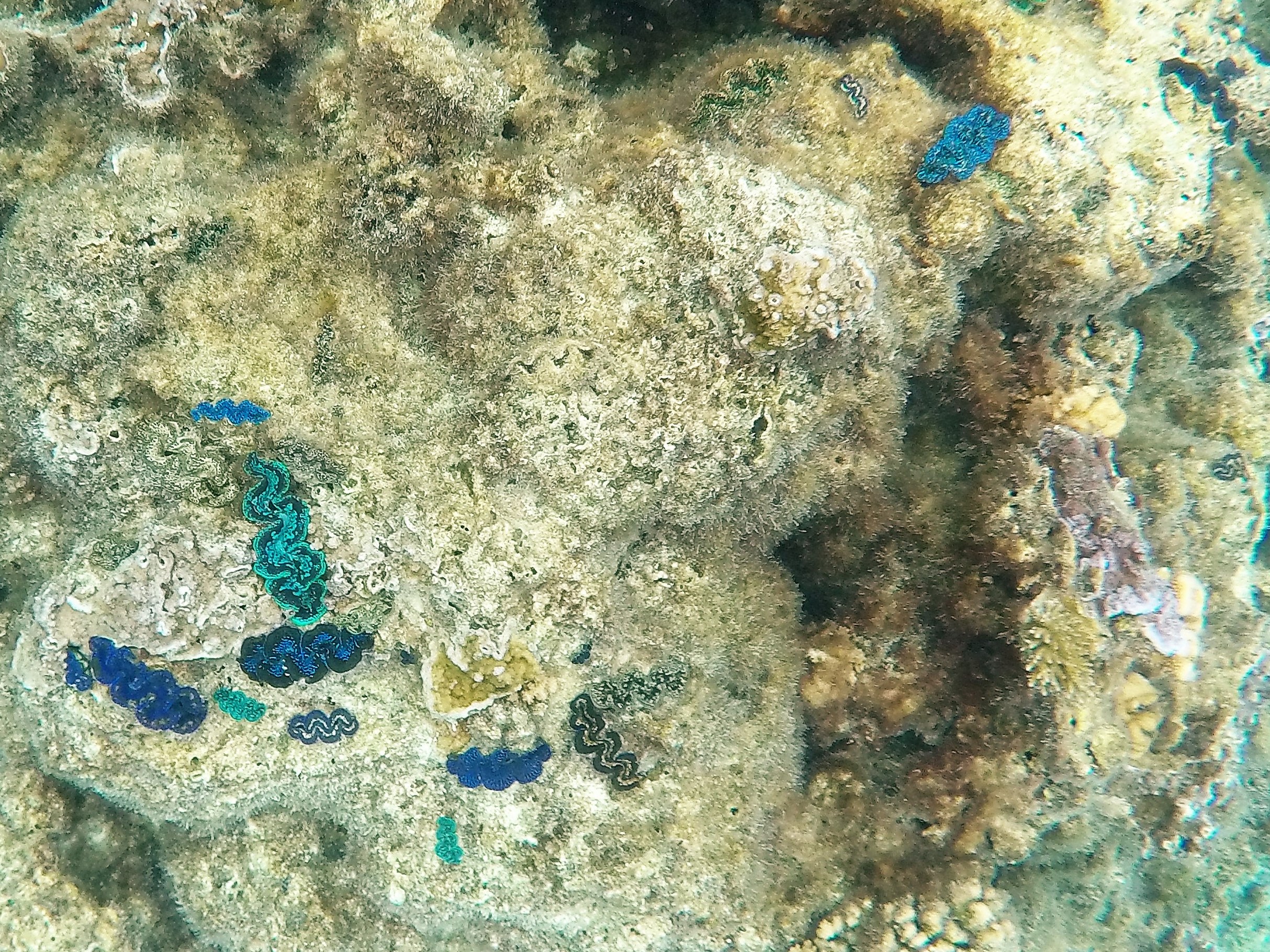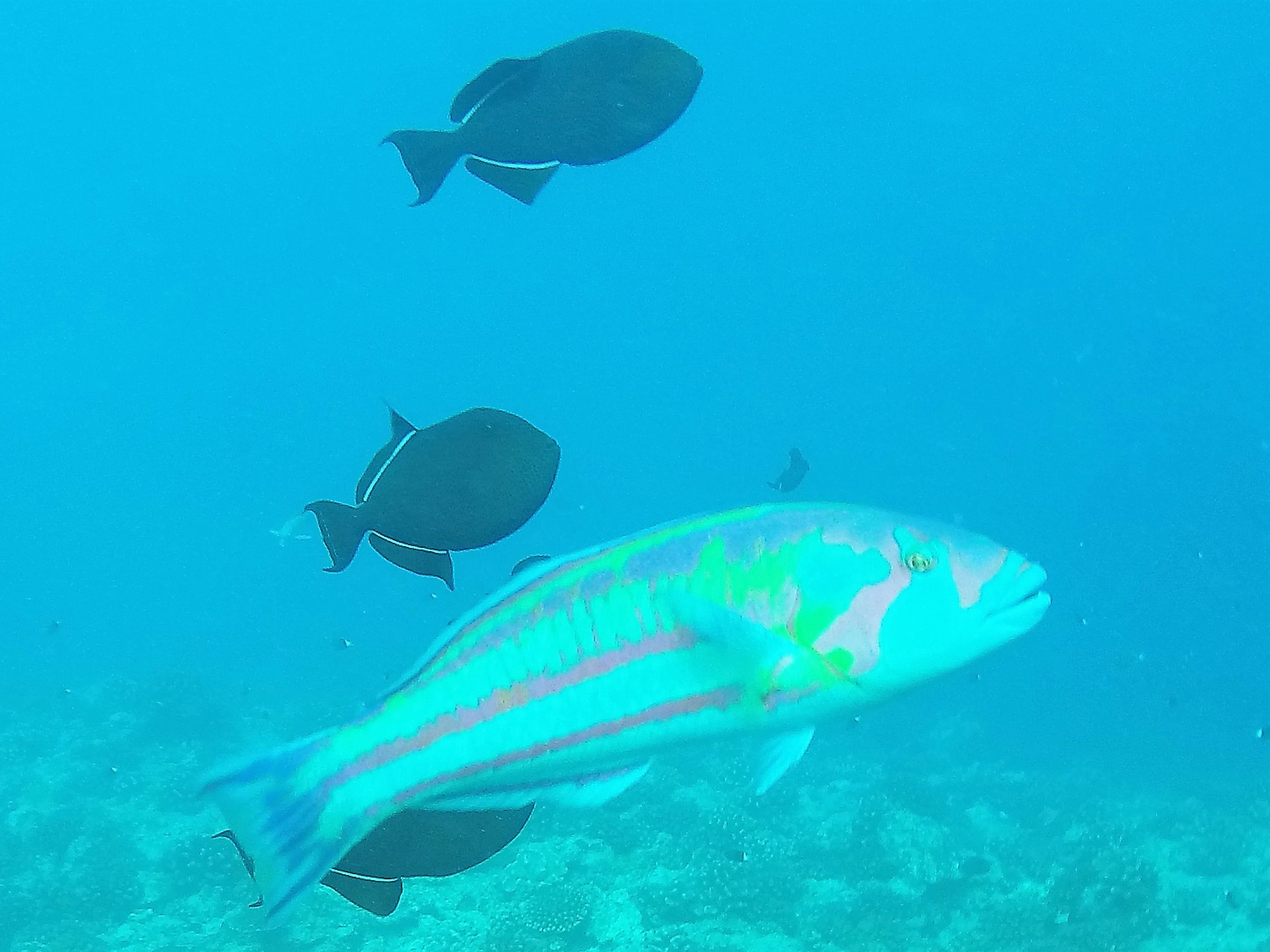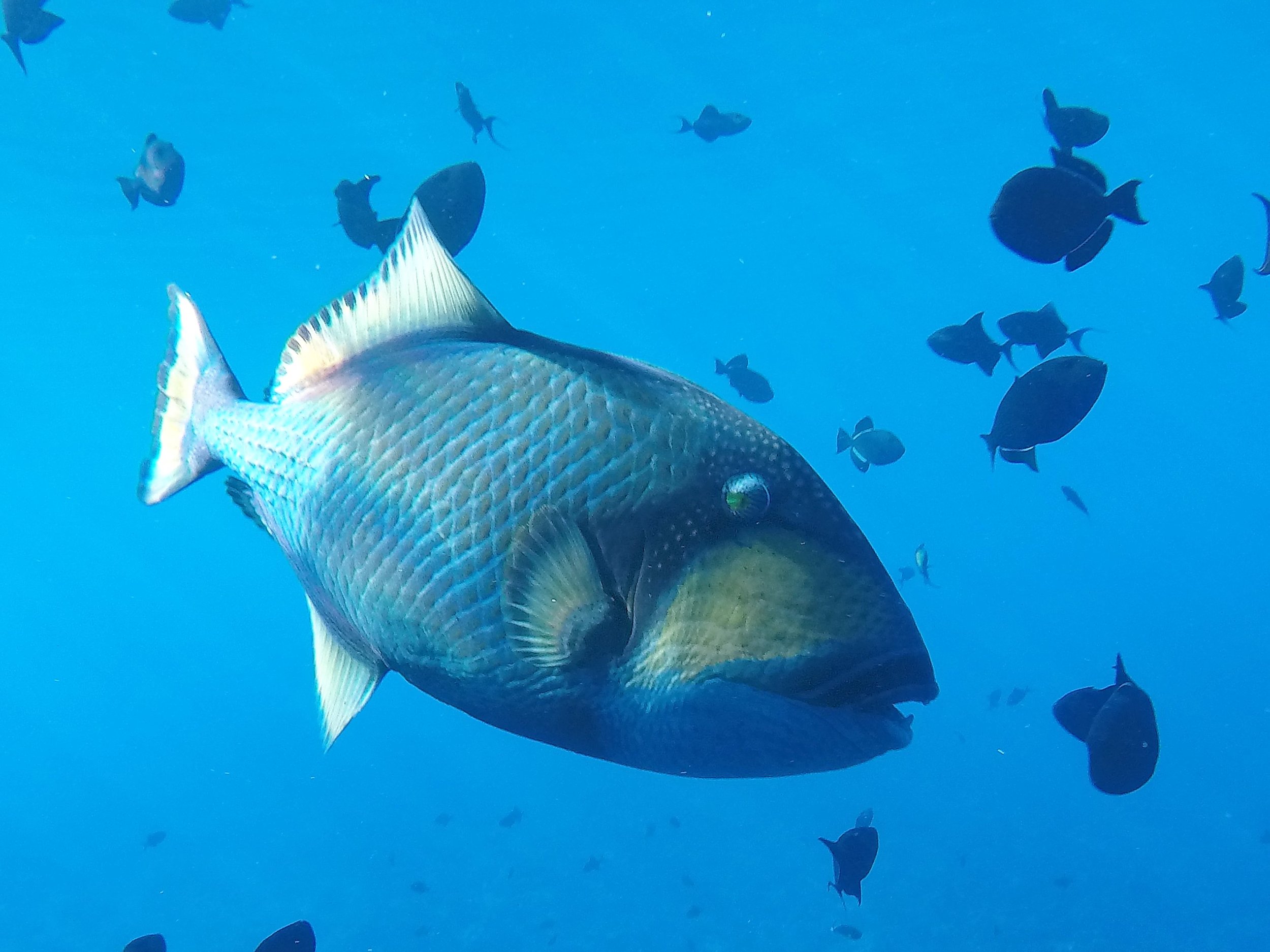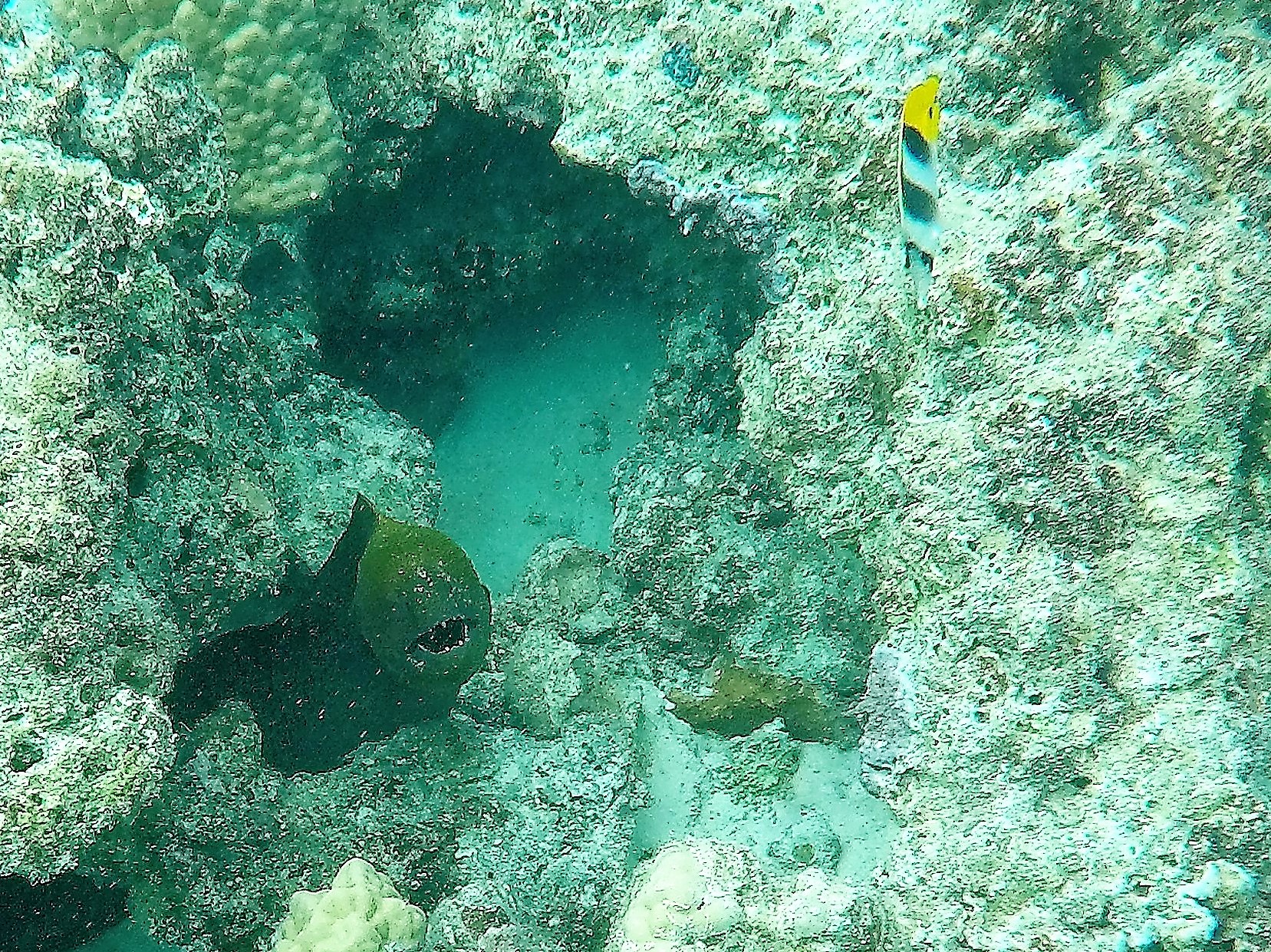 We had to miss out on Tahaa because we were anxious to catch up with the main body of the fleet. Looking ahead to our next long passage - Bora Bora to the Kingdom of Tonga – we don't want to fall too far behind the other boats.
We arrived in Raiatea. Anchored in Faaroa and took the dinghy up a navigable river for quite a ways – took the pump just in case. Ha. Very cool. That night I awoke to a faint quick jingle sound which instantly translated into "someone's after our fishing rod!" We went up on deck and sure enough there was a guy in a canoe lurking off our boat. Other boats had similar experiences in this area. Moved on to a mooring in town where we did some provisioning. French Polynesia makes New Canaan look cheap.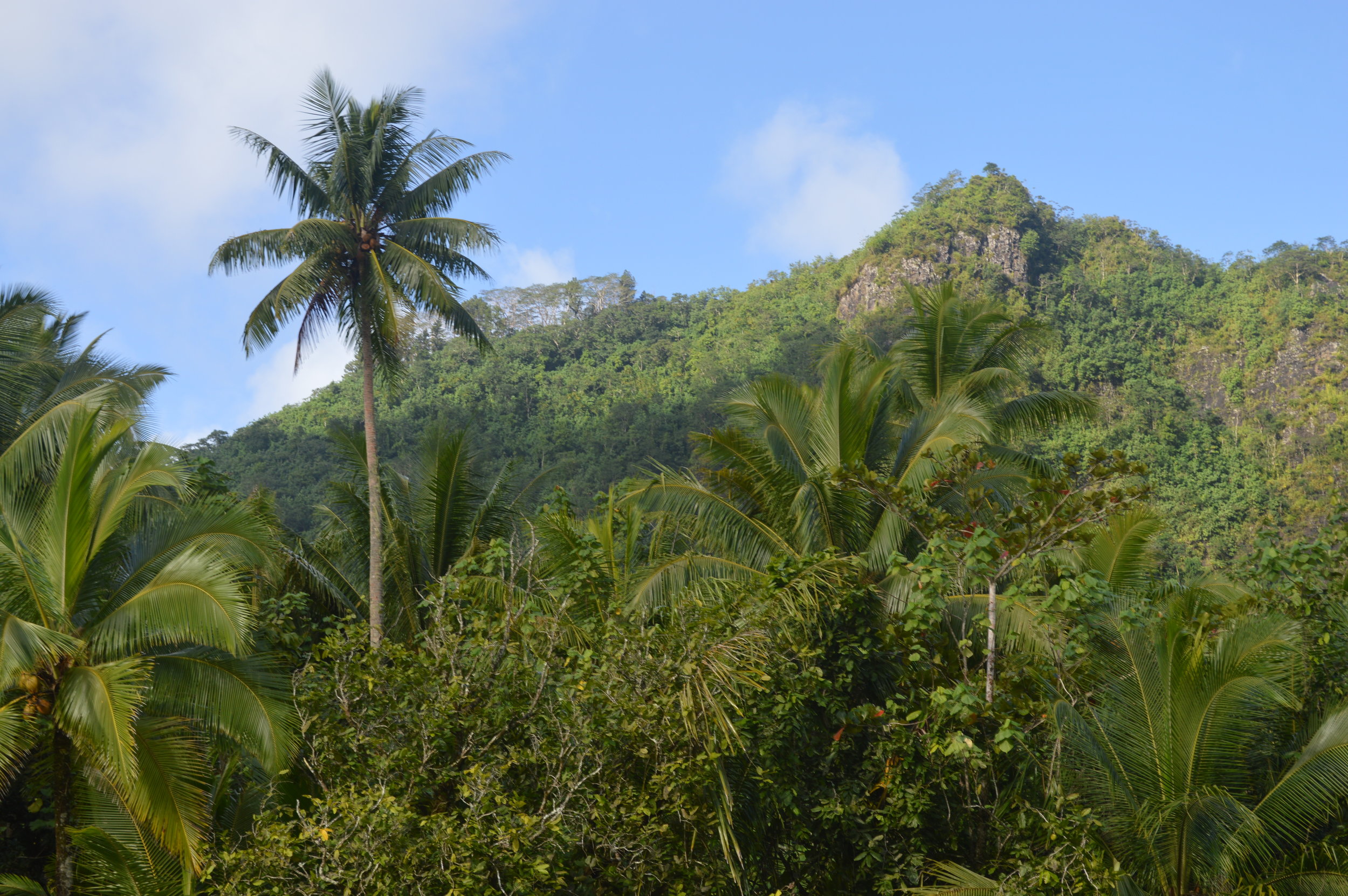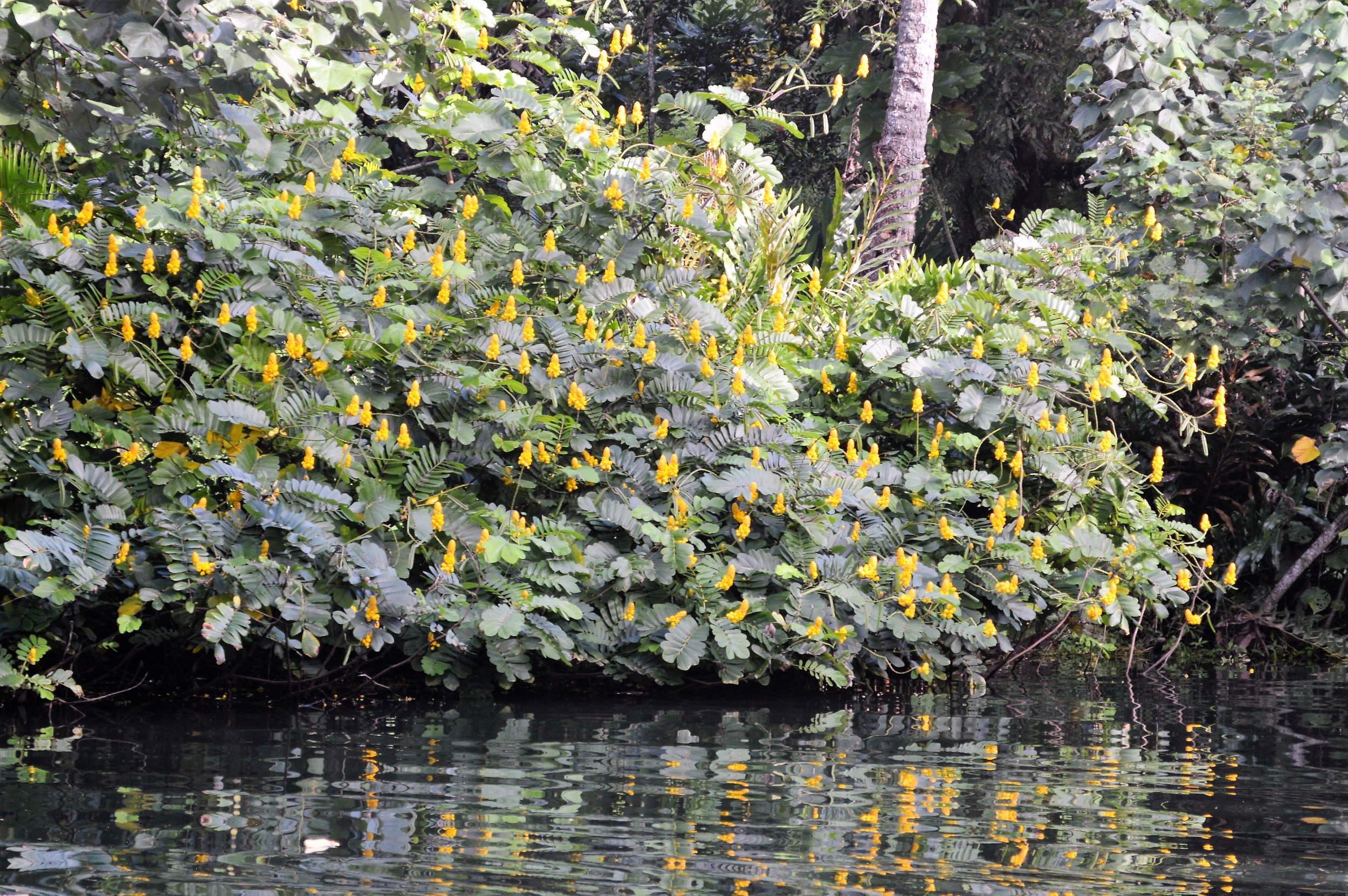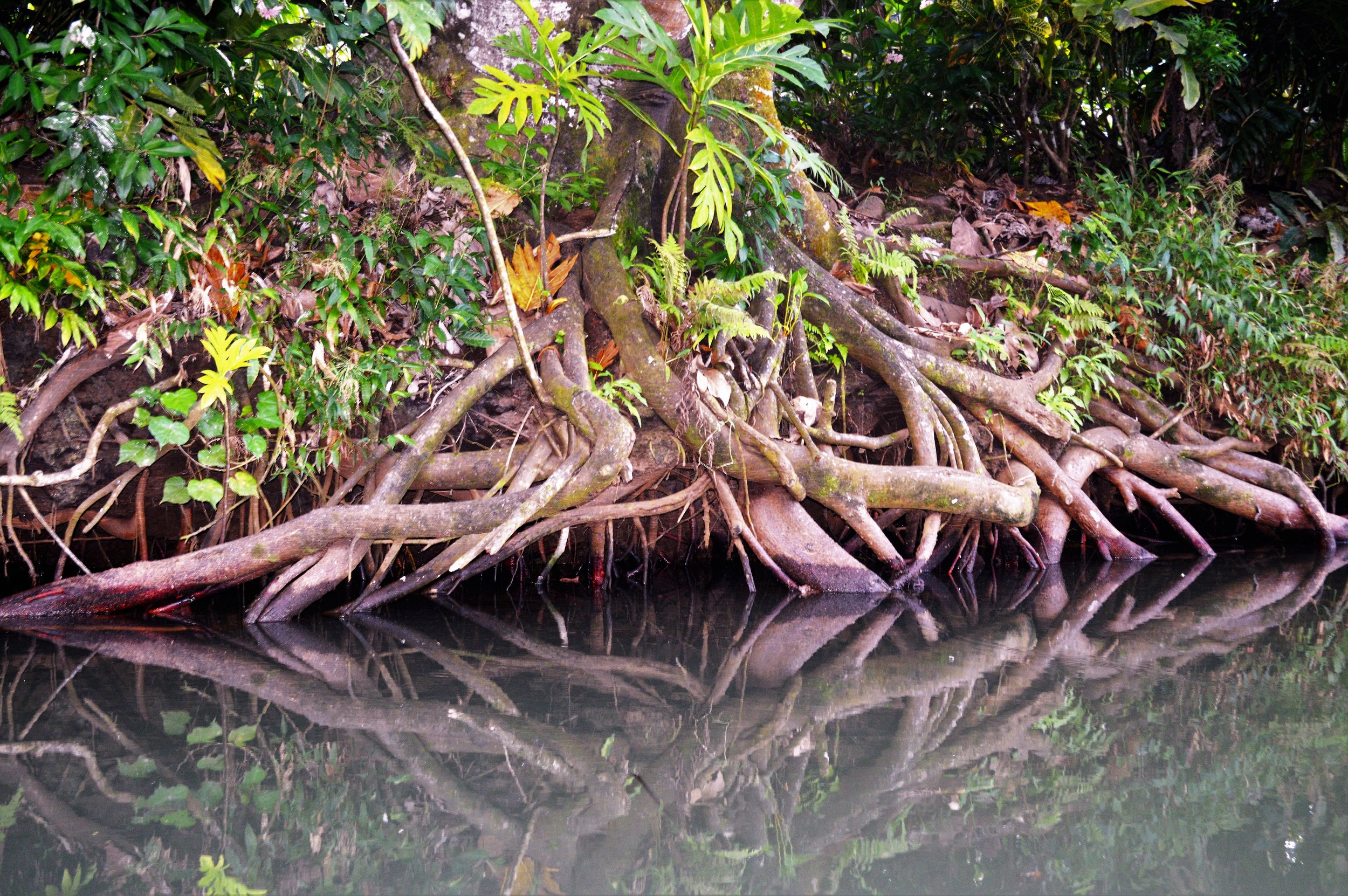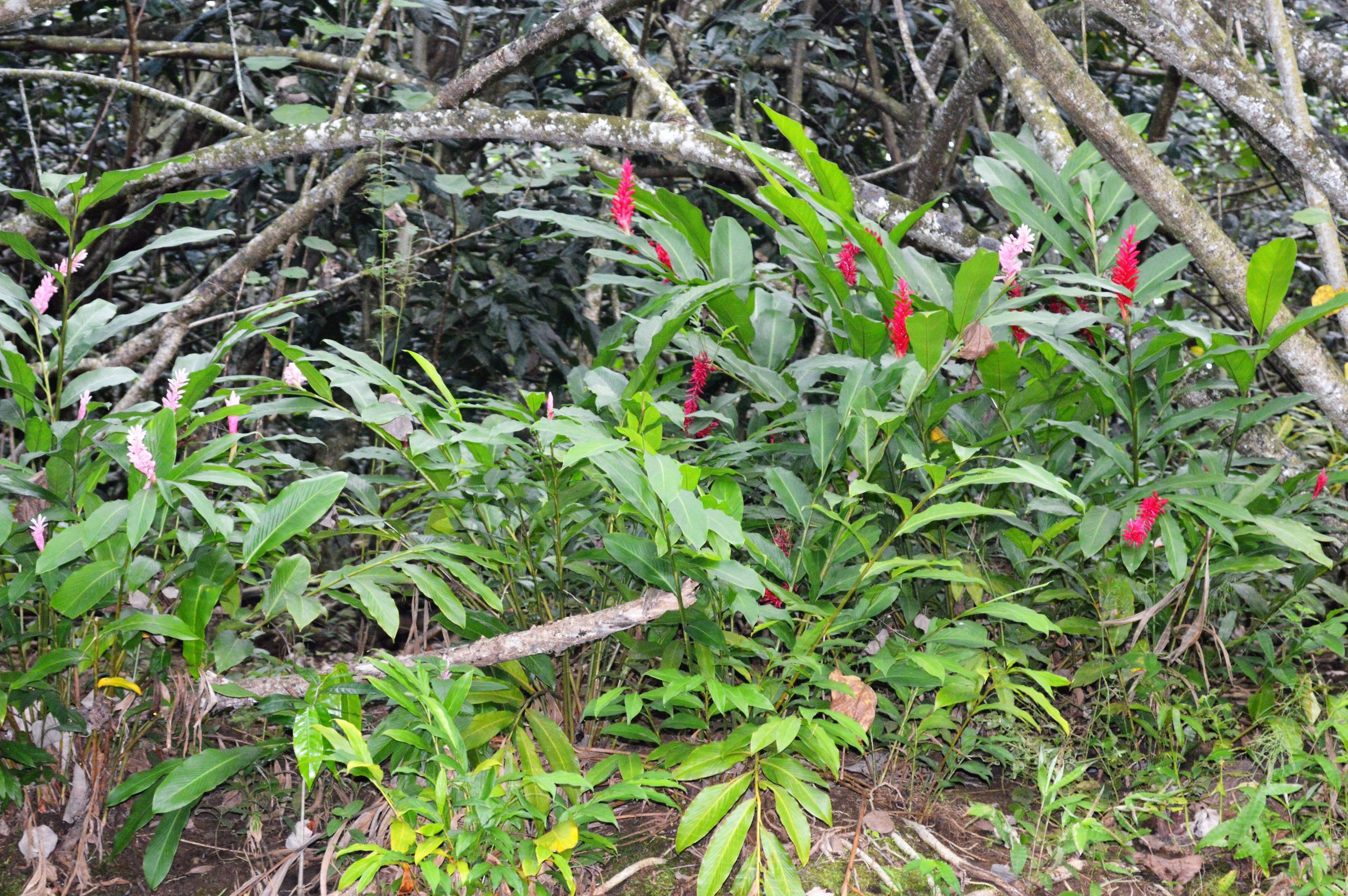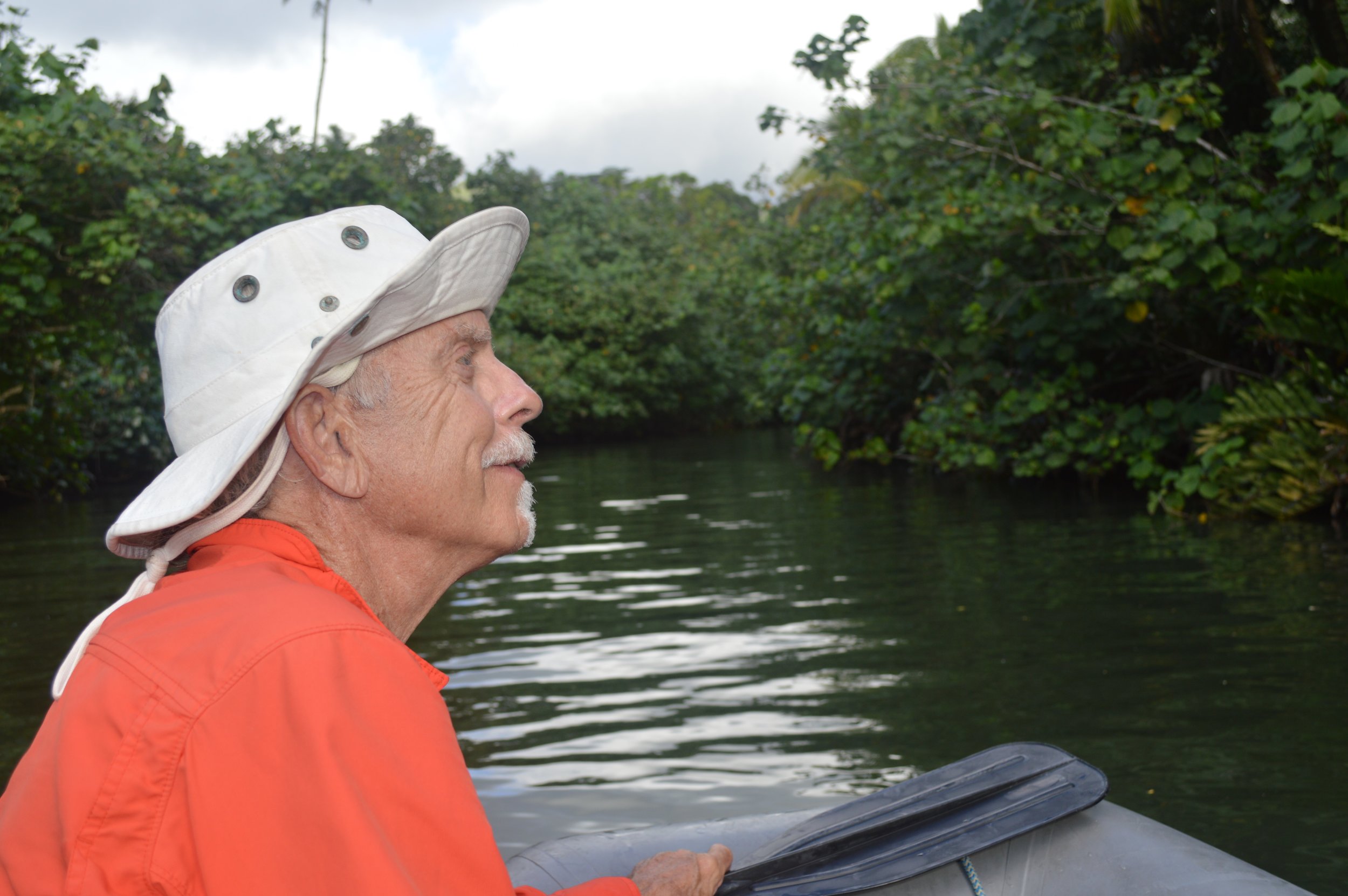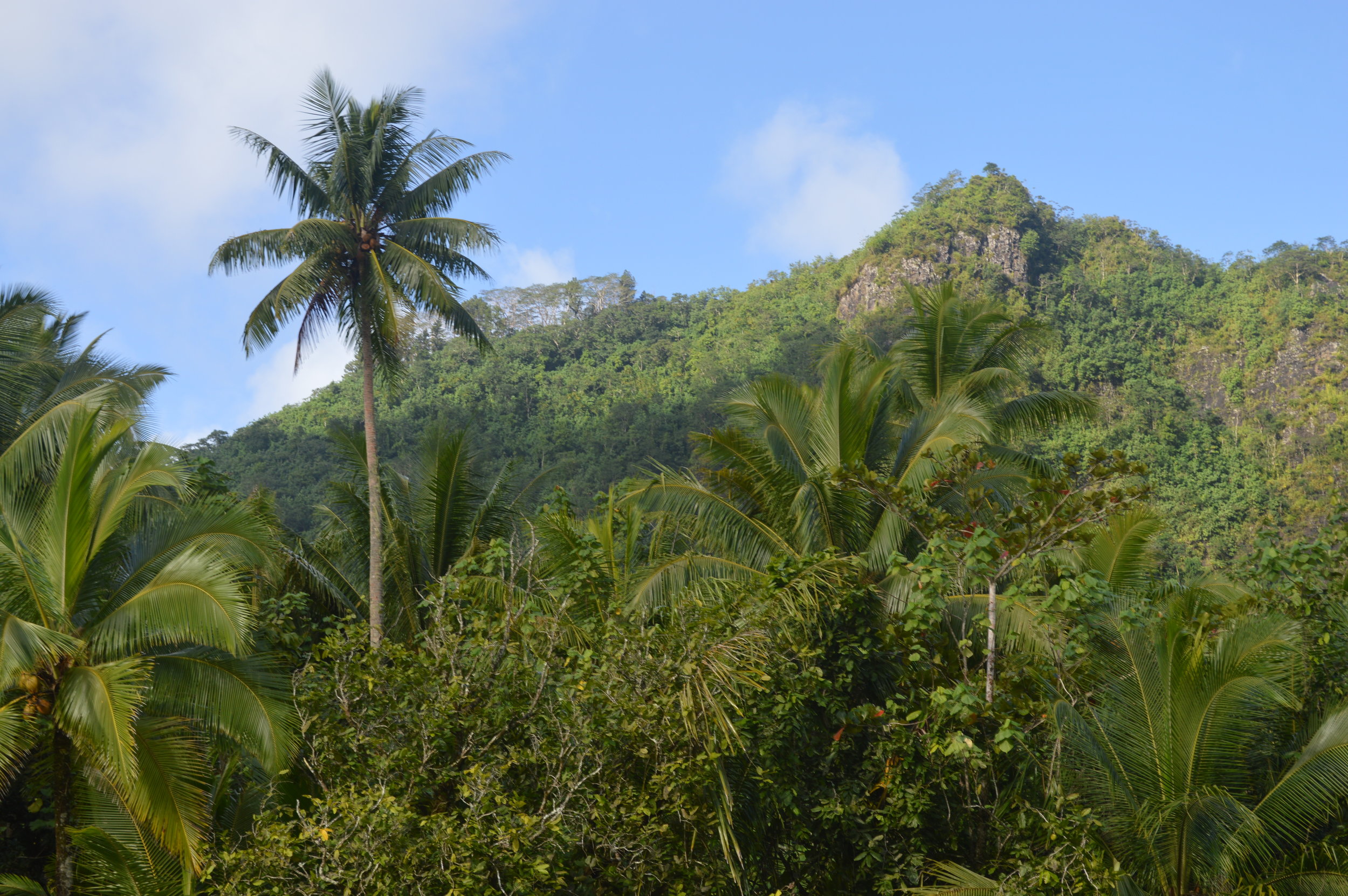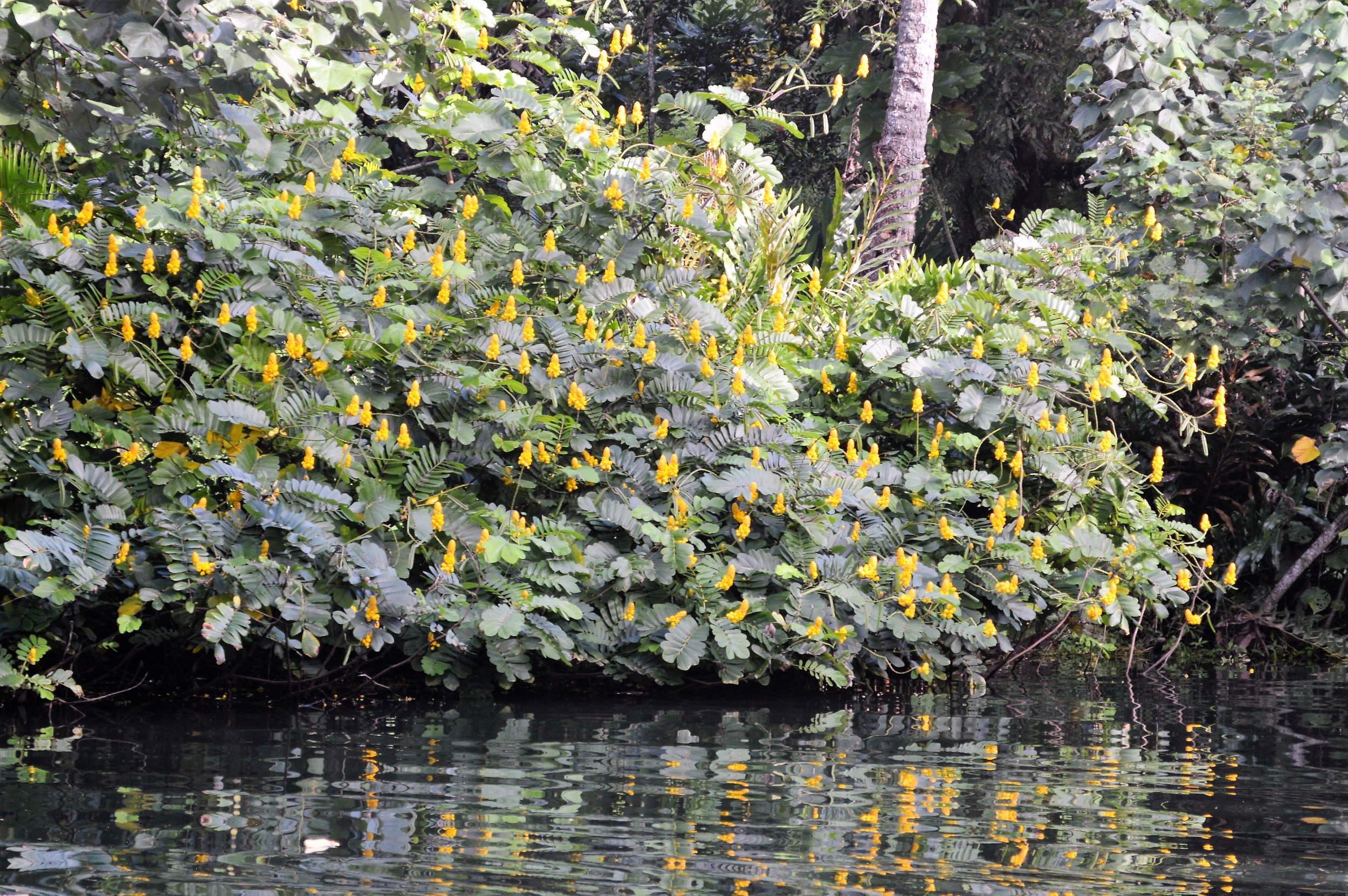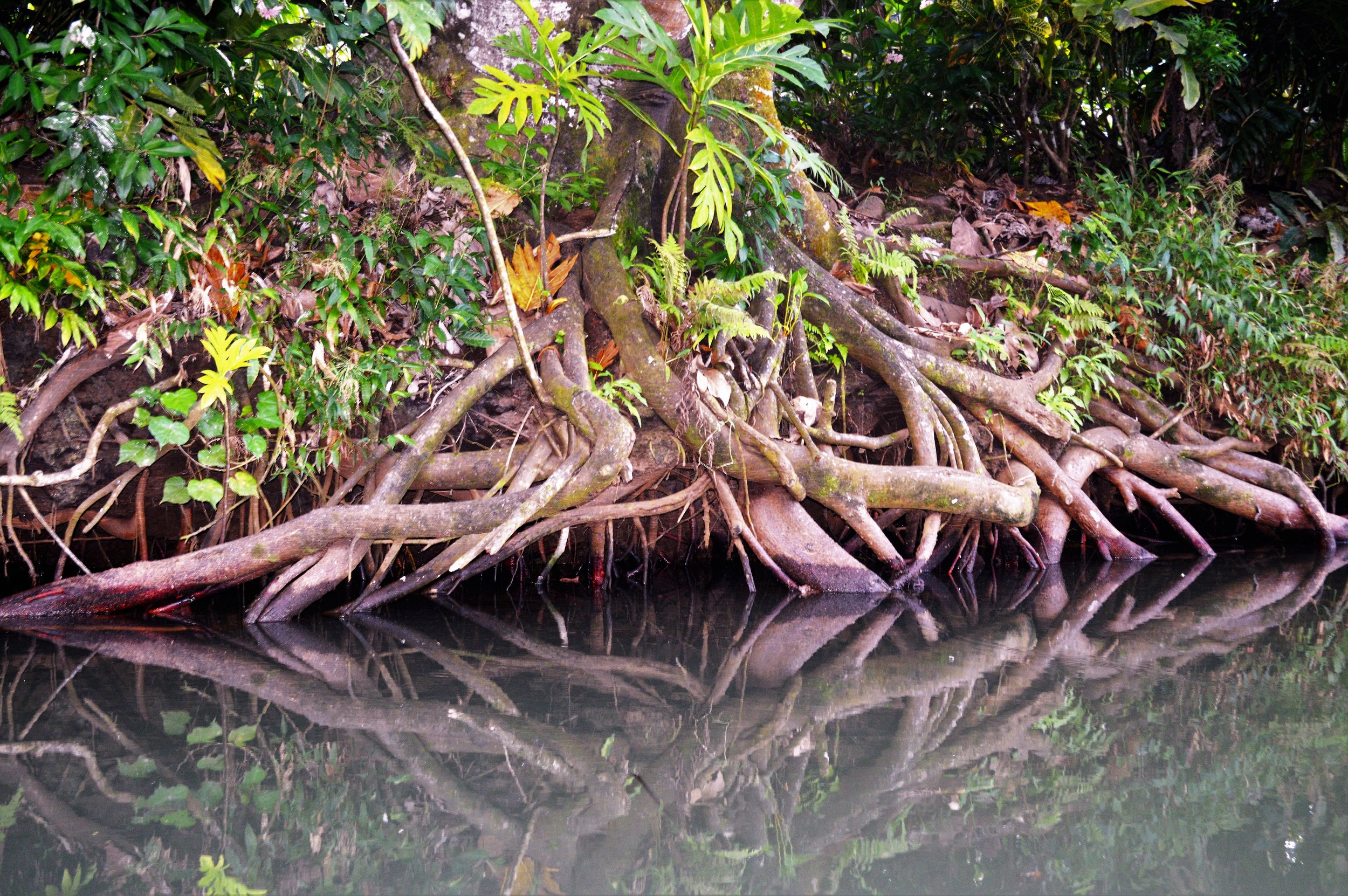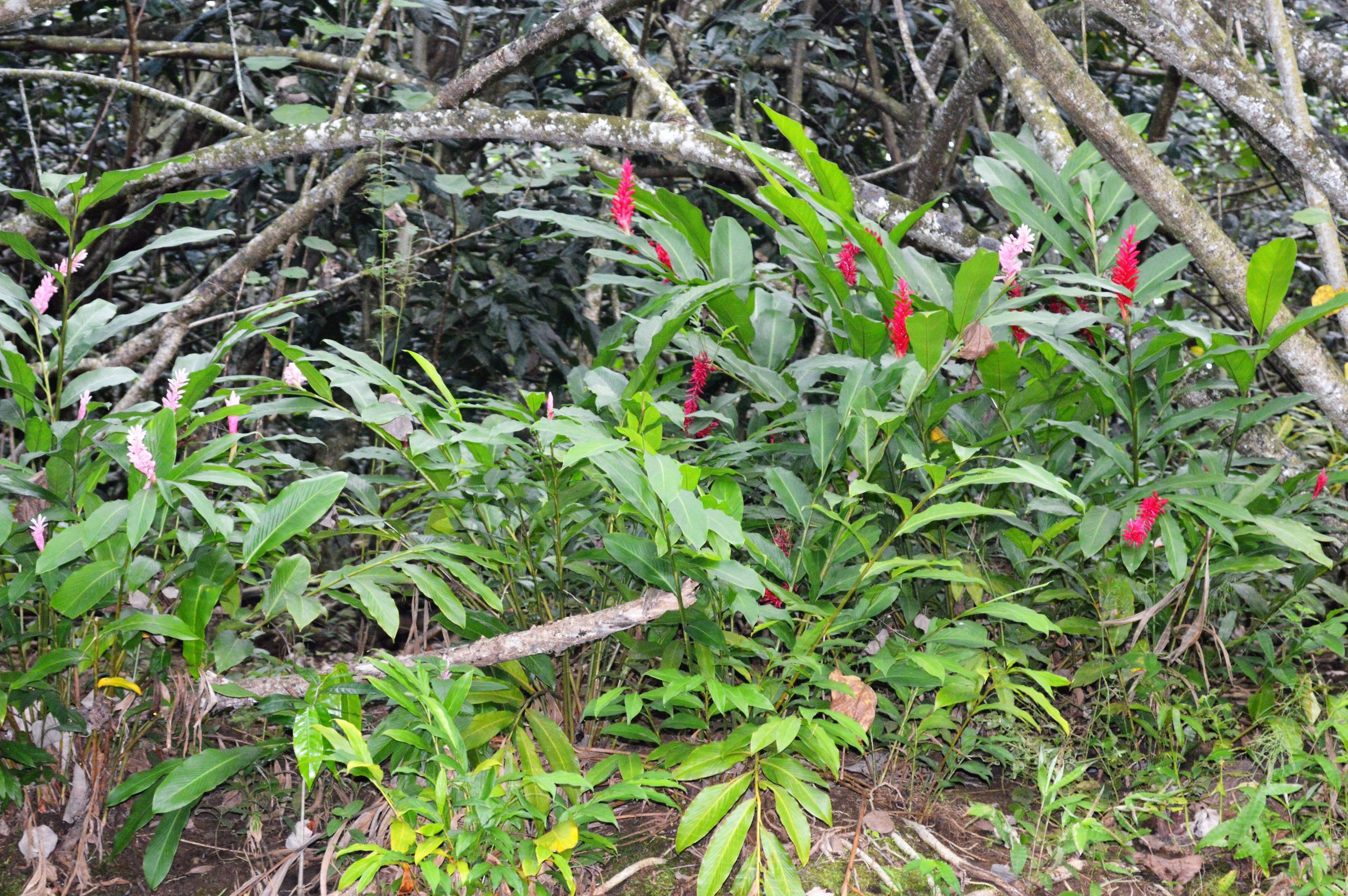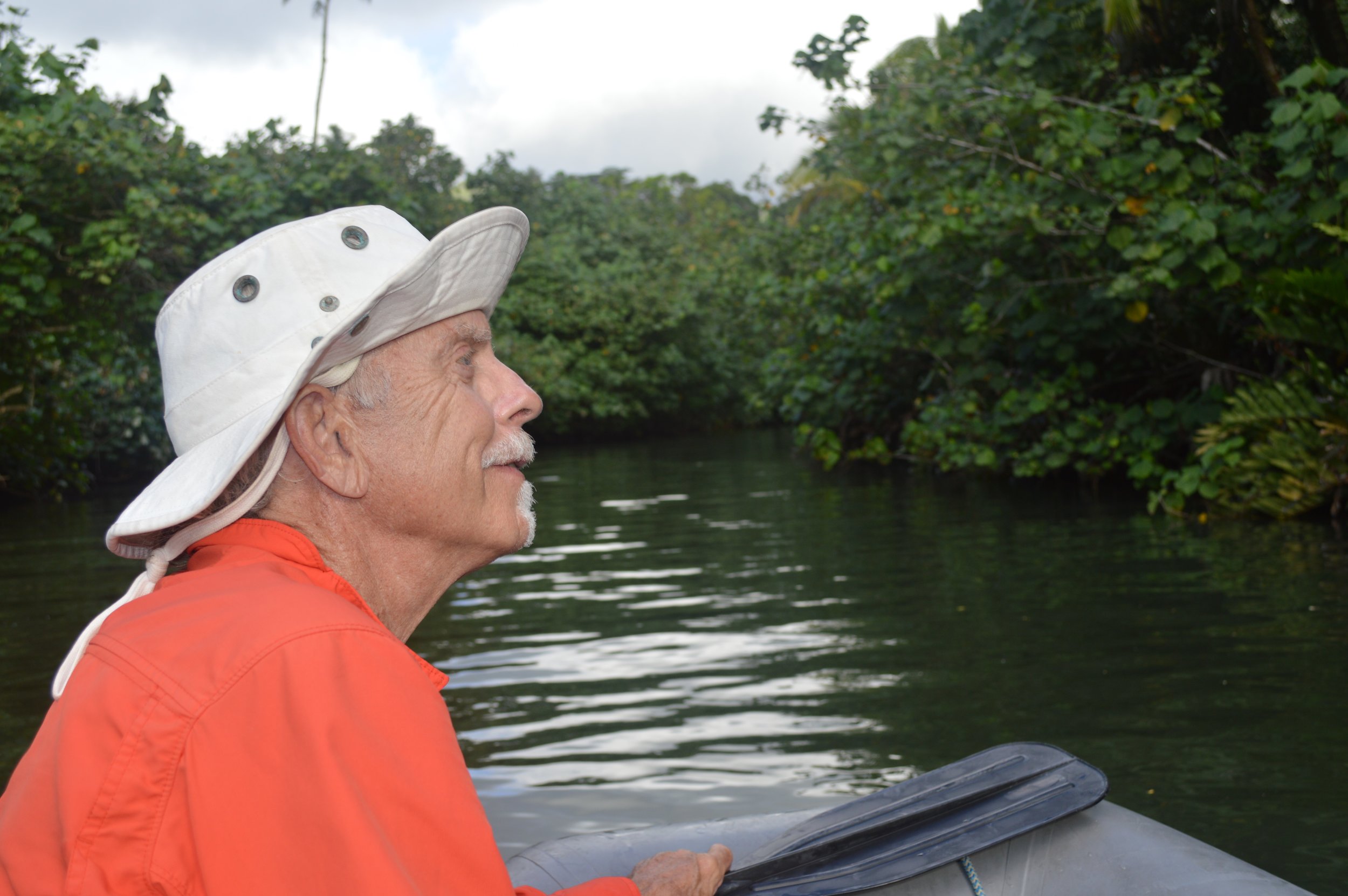 Off to Bora Bora where most of the fleet is located and where we plan to launch from in a few days. Our official departure from French Polynesia. There is a low/storm offshore that we hope will pass through before we get there. We did a couple of dives and some snorkeling. The usual massive Oster group dinner – so fun to catch up with people! Then there was a birthday celebration at Bora Bora Yacht Club for a few of the guys. Thanks Tiglets. Very fun. Nine to ten days at sea will be welcomed by our livers!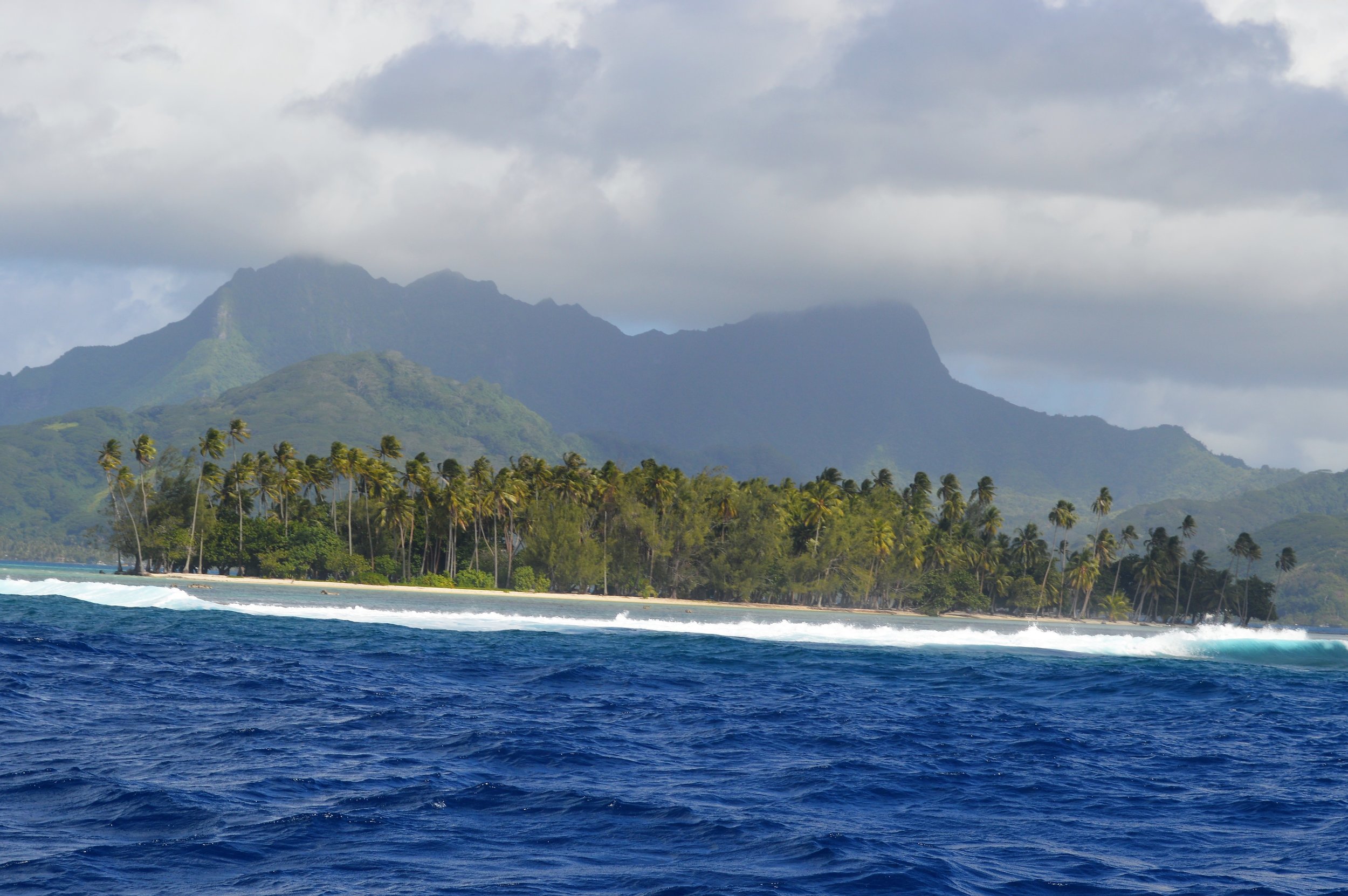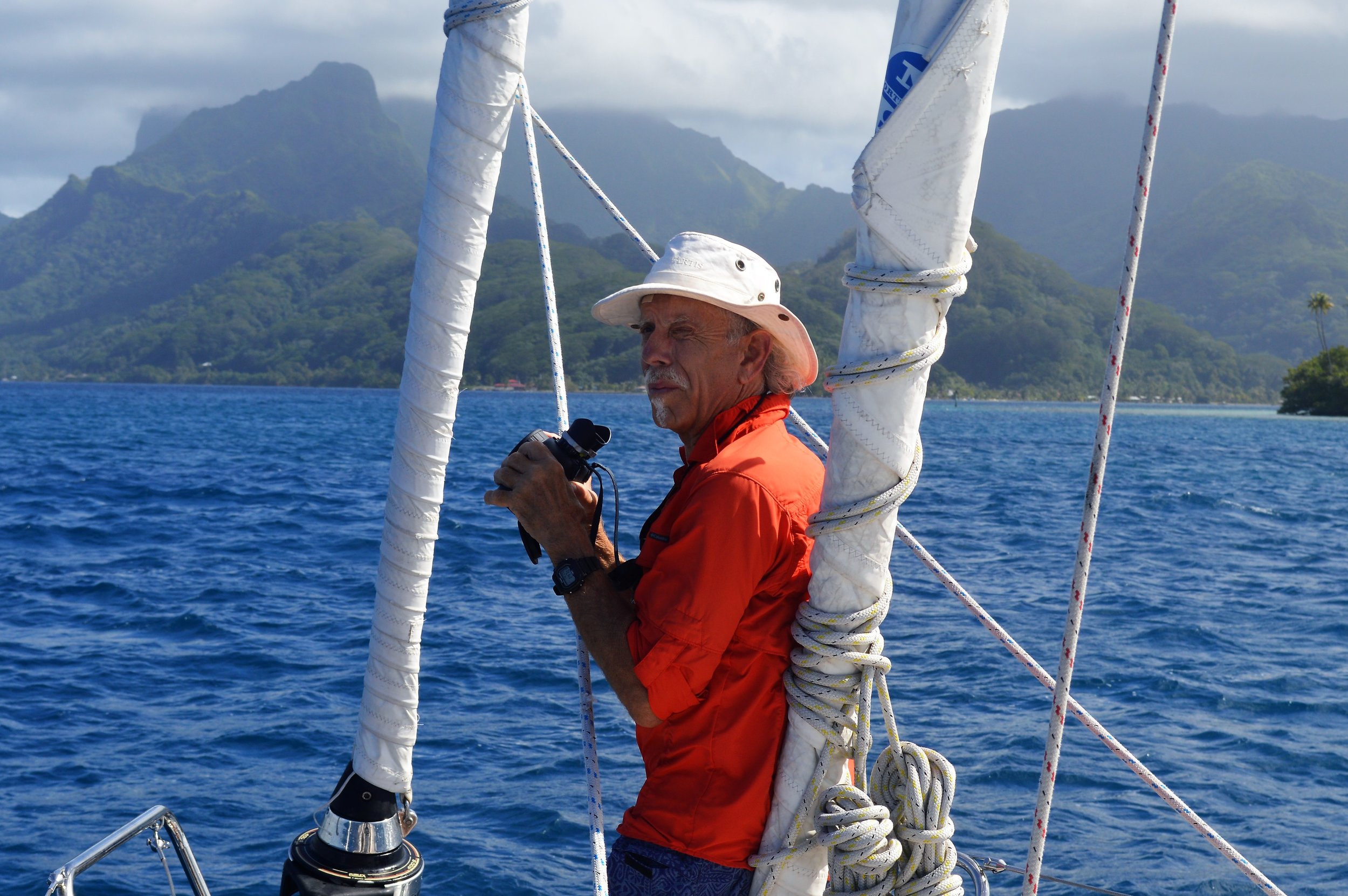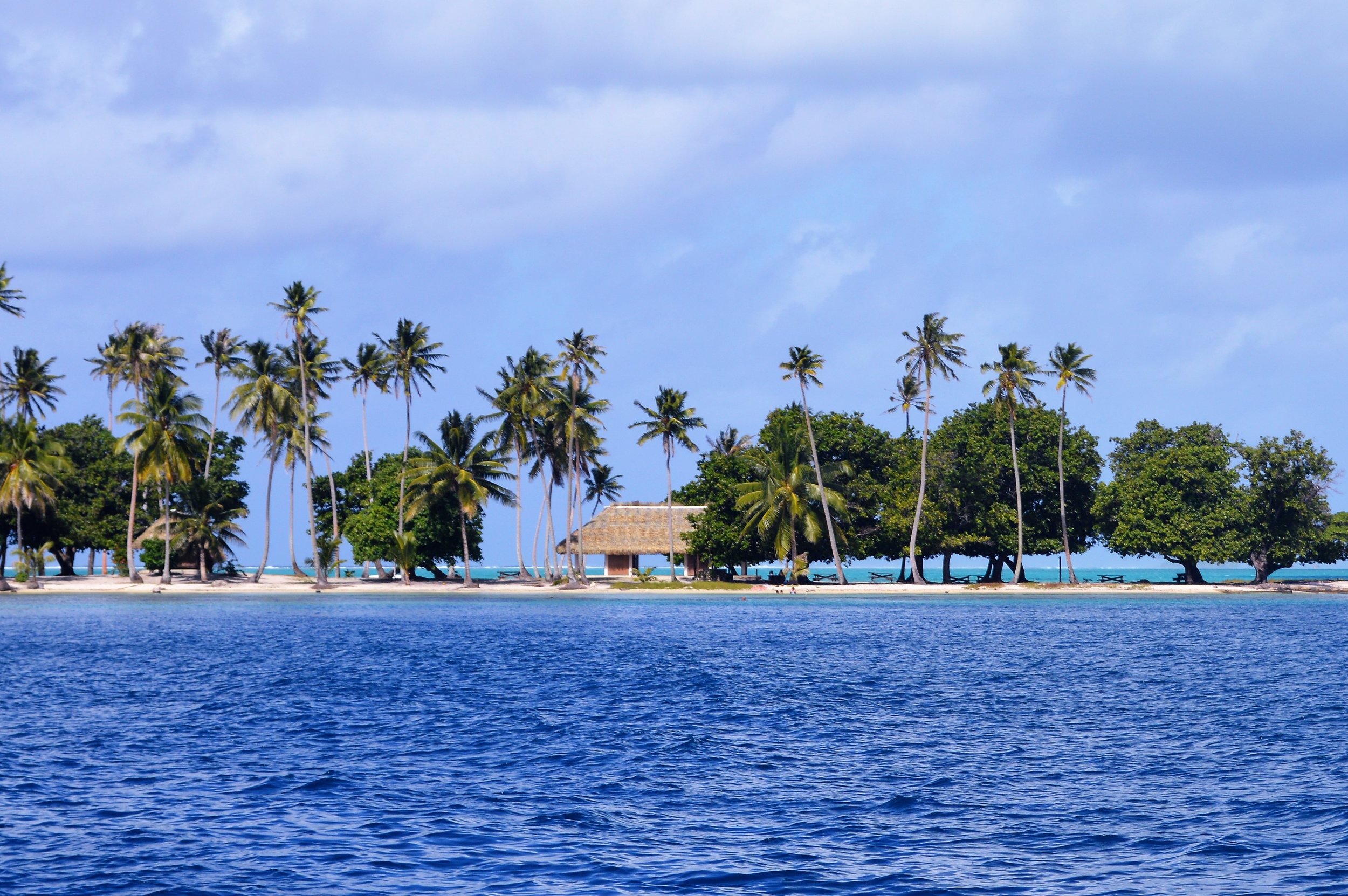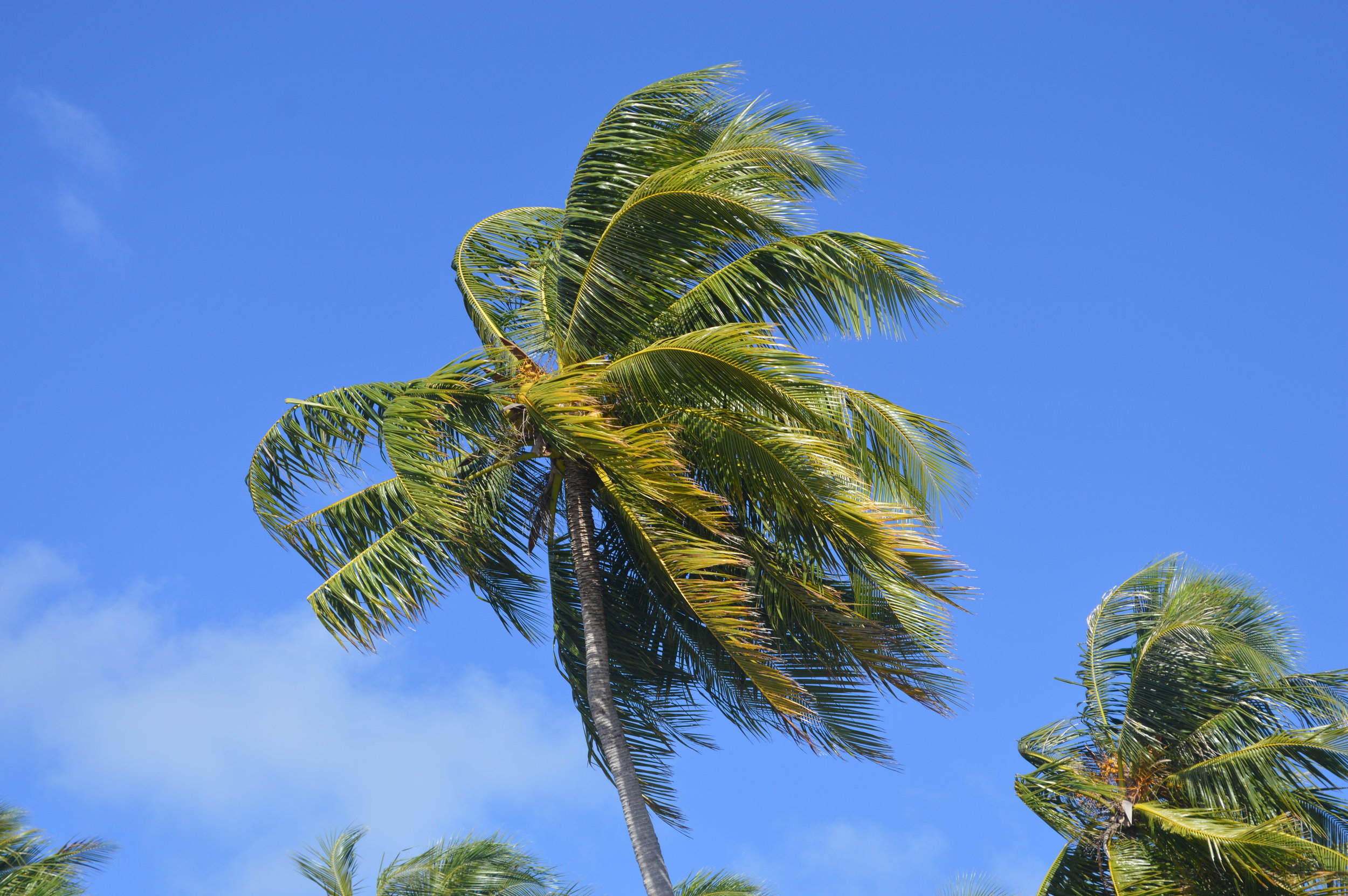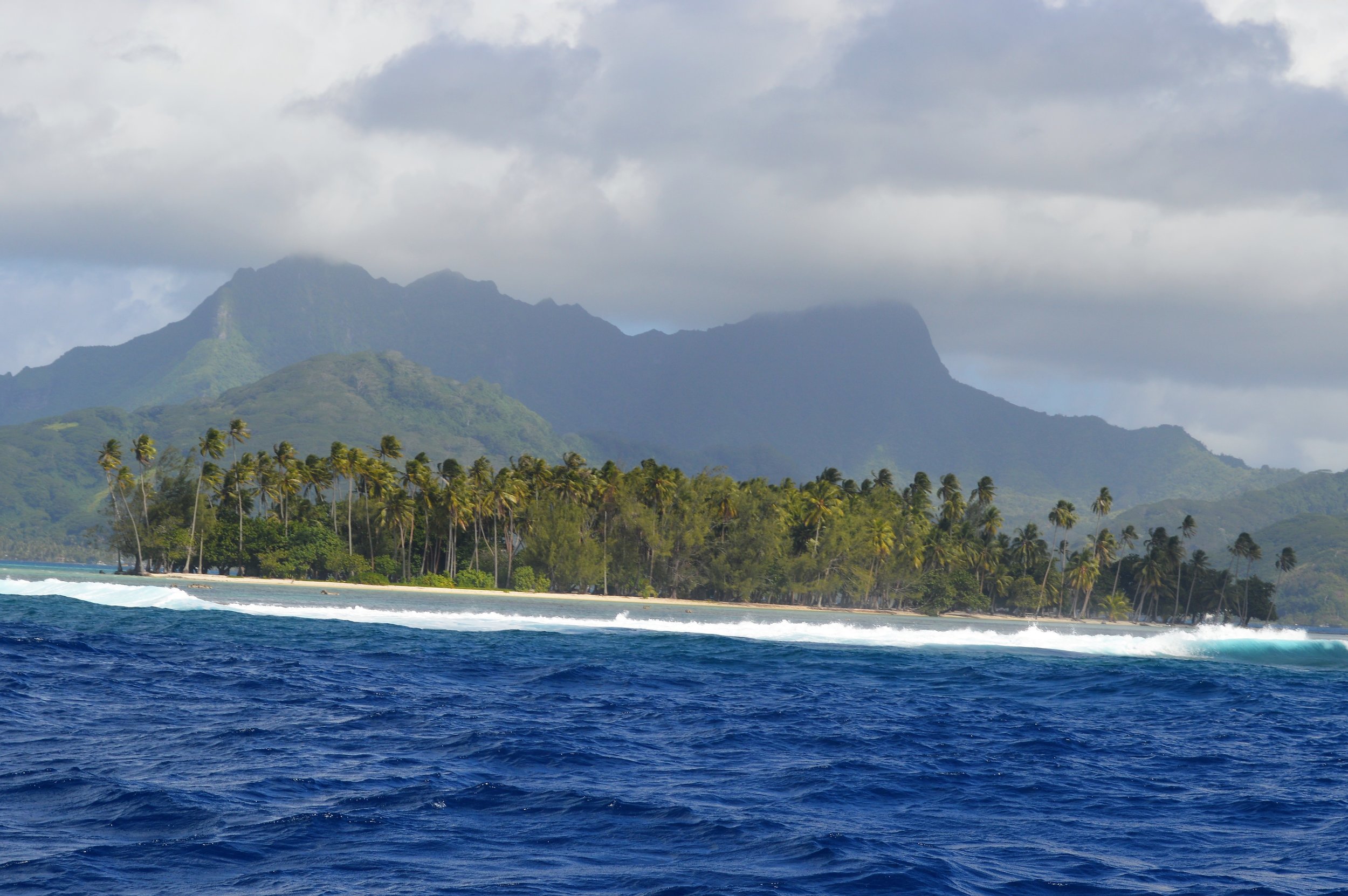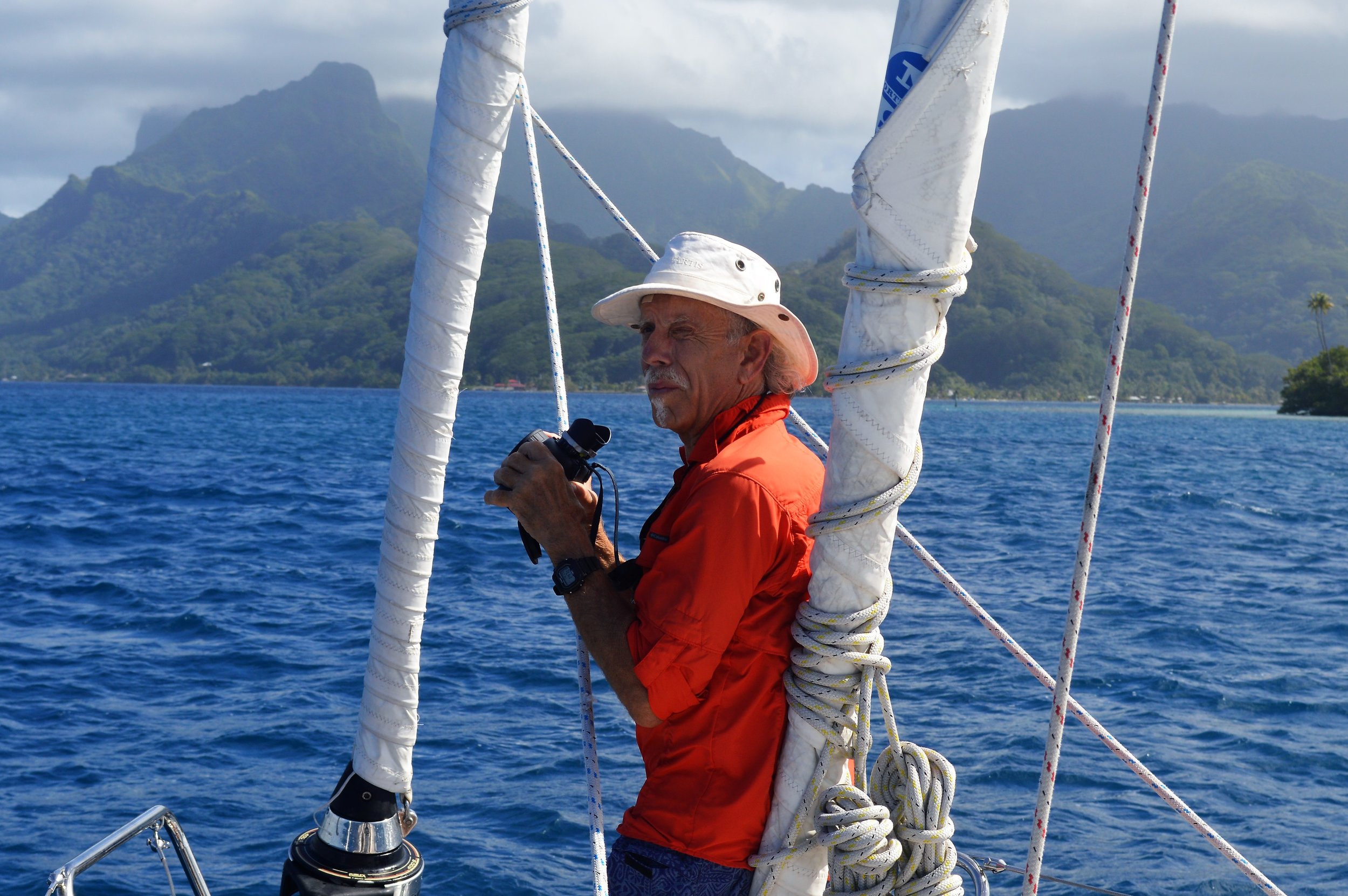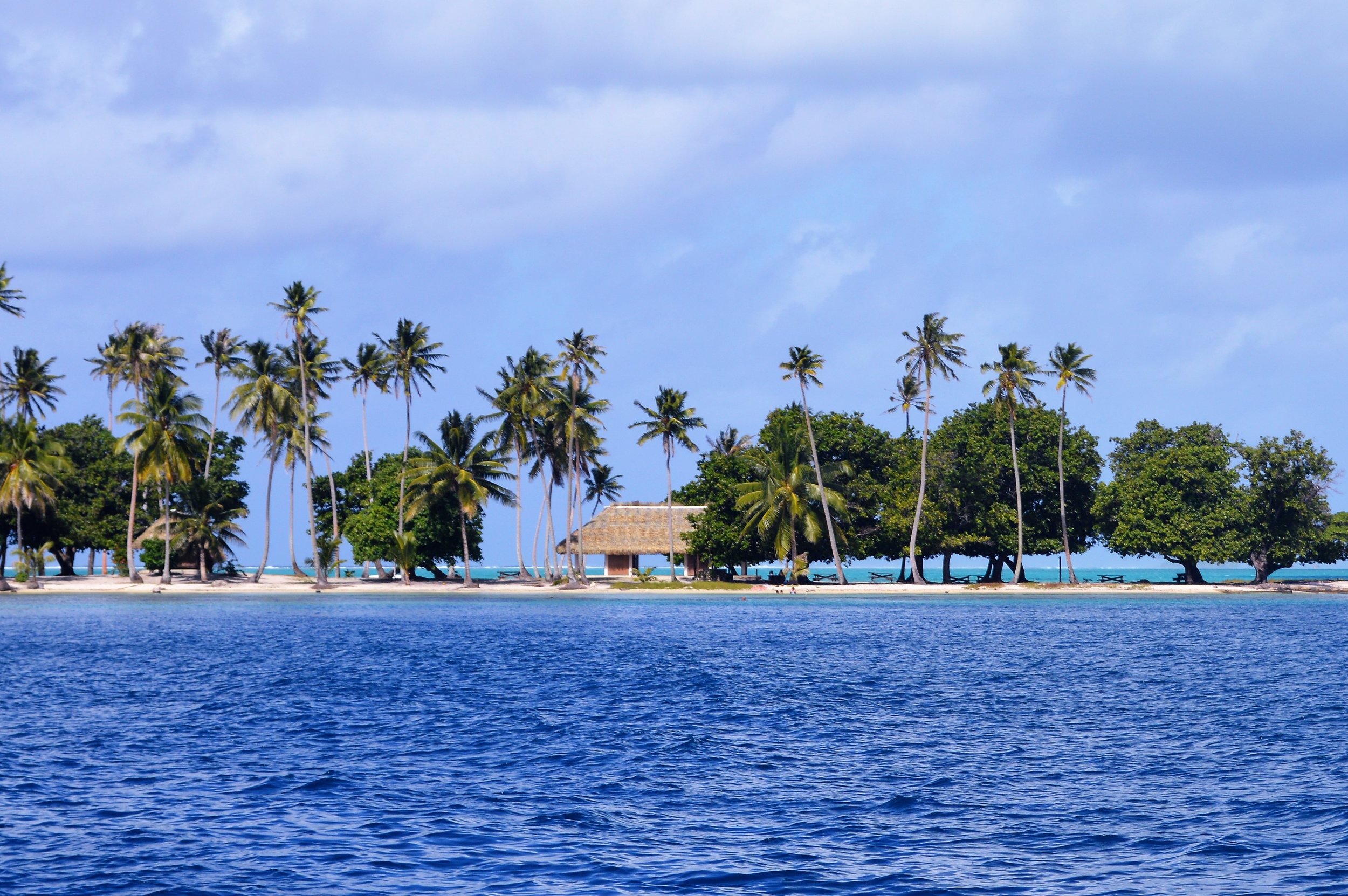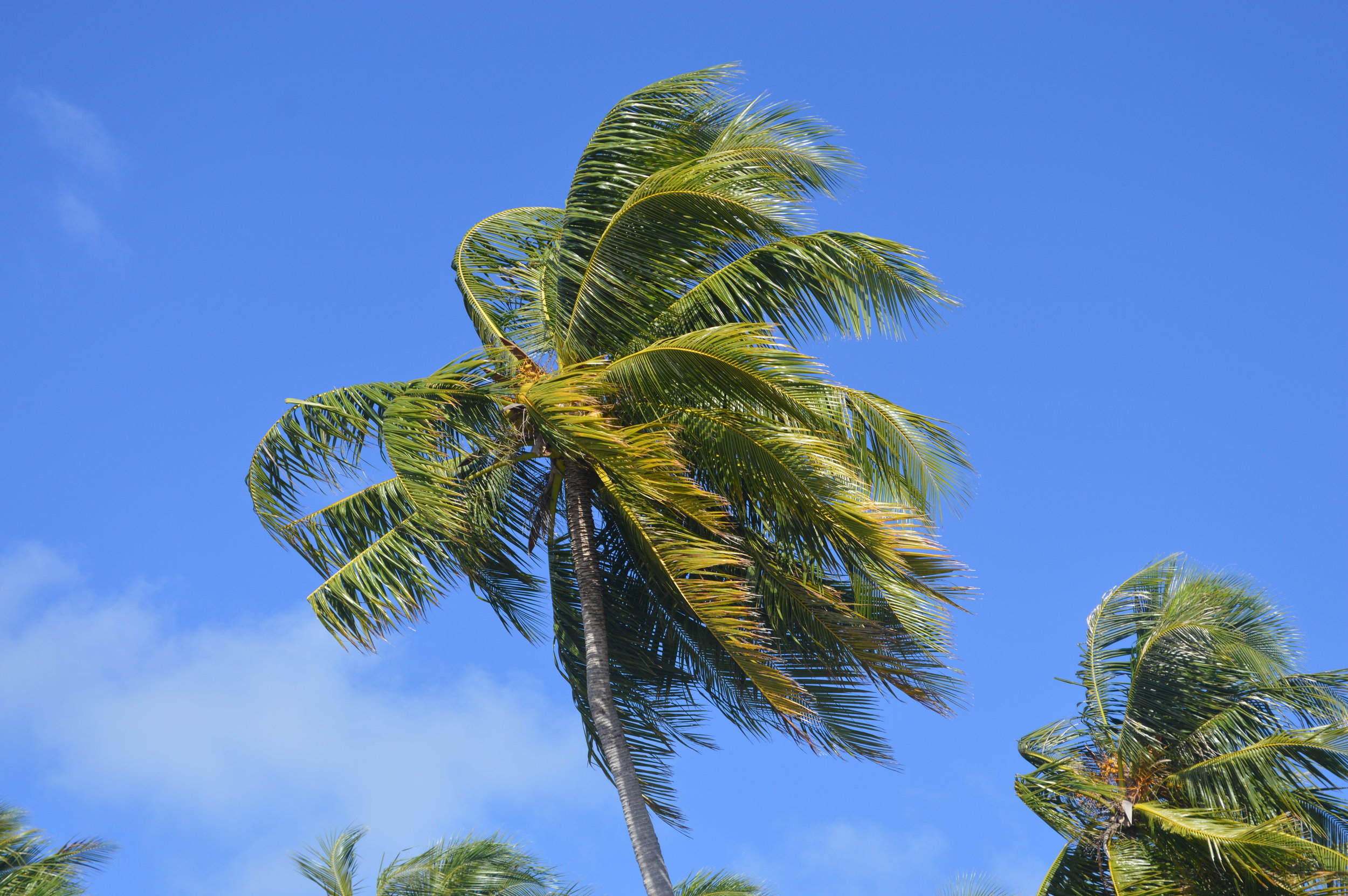 Ken & I were here about 30 years ago for our honeymoon, and we cannot get over how much more developed it is. But it is still a beautiful place and the people are beyond kind and friendly.
We rented scooters and rode around Bora Bora. Visited a great lookout site with amazing views. So many resorts with their ubiquitous thatch huts over the water as far as the eye could see. It is also the home of two massive American guns from WWII. I thought about my Dad and my Uncle Bob who both served in the South Pacific with the US Navy.
Last December 1st we started our journey in Portsmouth, Rhode Island at New England Boatworks, which happened to be the Naval Base where my Dad trained after signing up and where his PT boat was built. And here we are, travelling through places Dad and the PT boat ended up.