Marquesas Islands
We have logged over 10,000 miles on Altair since her commissioning June 2015!
Altair left Santa Cruz in the Galapagos at 1300 on April 16th for our longest off shore passage to date, over 3,000 miles. Two main concerns before we left were provisioning and fuel.
The provisioning on a good day in the Galapagos isn't great and, before we left, their markets were wiped out by the OWR fleet and other cruising yachts making the long haul. We have a small freezer packed with meats, and in every cabinet, beneath every floorboard we have stashed canned goods and cartons of long life milk and juices. The main challenge is fresh fruits and vegetables. We searched high and low for unripe produce to bring along, as well as fresh bread. Searching Santa Cruz open markets and grocery stores for fresh lettuces and cabbage was fruitless, ha ha. I came away with one very tired head of iceberg lettuce. I have yeast and flour, so the Altair bread factory will reopen tomorrow.
Before we left the fuel was a full as possible, with 198 US gallons in the tank and five 5-gallon jerry cans on deck. We figure approximately 7 miles per gallon, 1 gallon per hour, running at 2500 rpm. Plus we need to run the generator daily for the water maker, even if we're motoring. We can charge batteries with the generator or by running the main engine, but the water maker is run off the gen. The forecast in not great for wind, but after a few days of off and on motoring we hit the trade winds. It is a thrill to travel thousands of miles with the wind.
As we cruise along as a fleet of 29 boats widely spread out and on our own schedules, it is good to know where everyone is and how they are doing. This is made possible mainly with the pre-established OWR Single Side Band radio network, as well as satellite email or VHF radio (when we are close). Most offshore rallies still require participants to have an SSB, even though many people considered it an obsolete form of communication. So, every morning we have a roll call and give our position and current weather conditions. And evenings we check in, mainly just to chat. There are trivia questions and a fishing contest organized. We can usually keep in touch even with the most distant boats via relay through other Oysters. We plot the other boats' positions on our charts daily.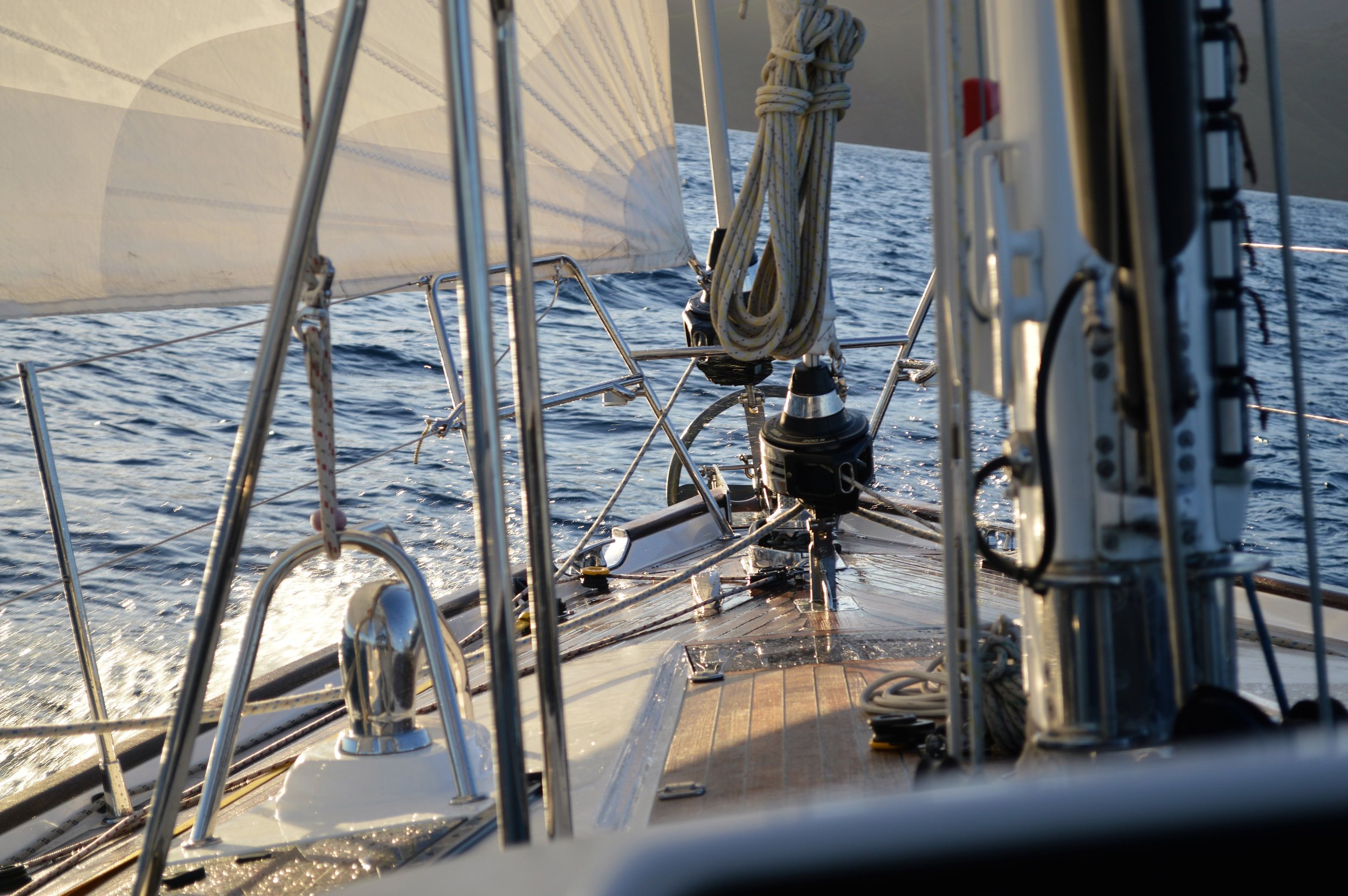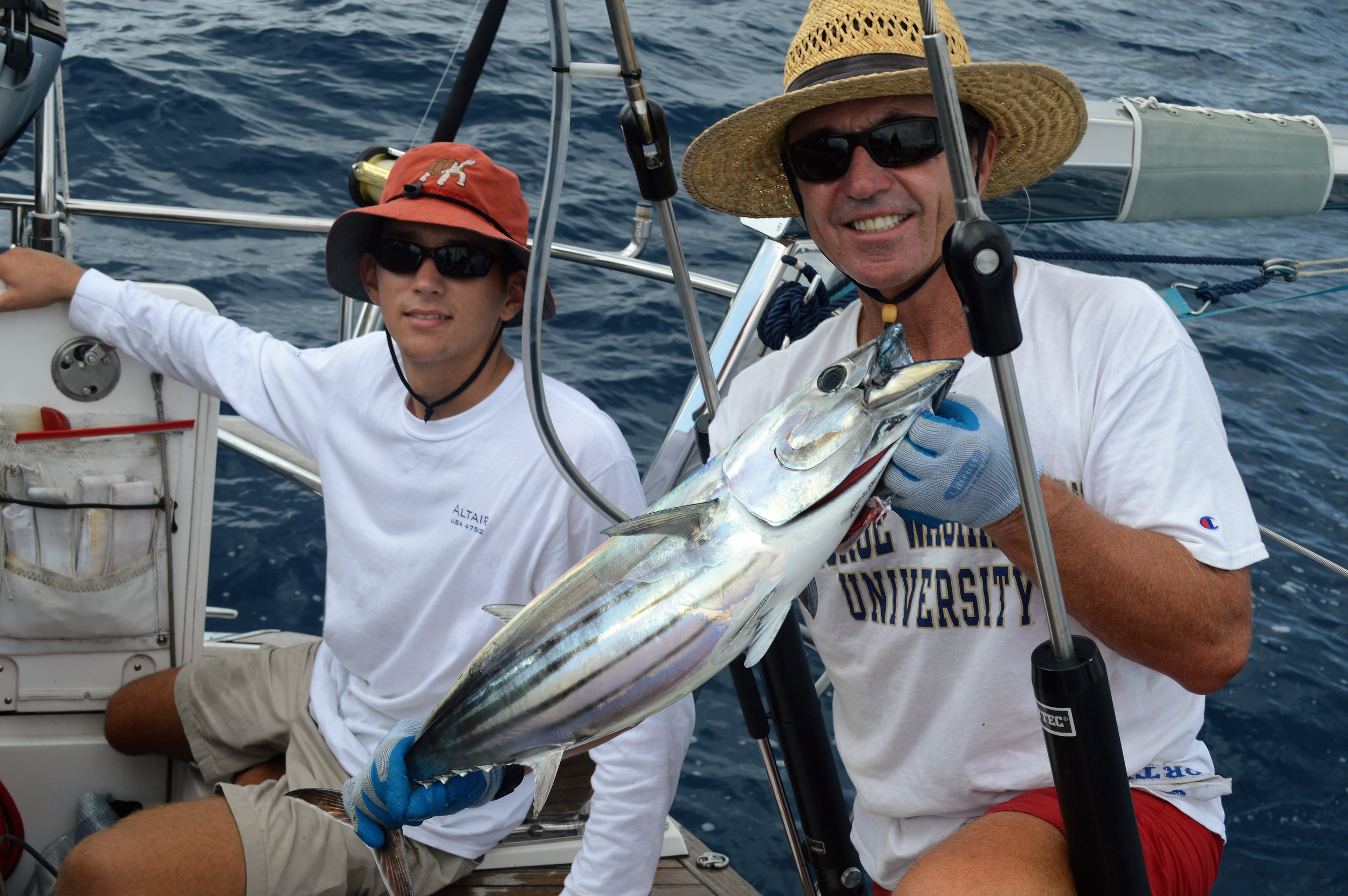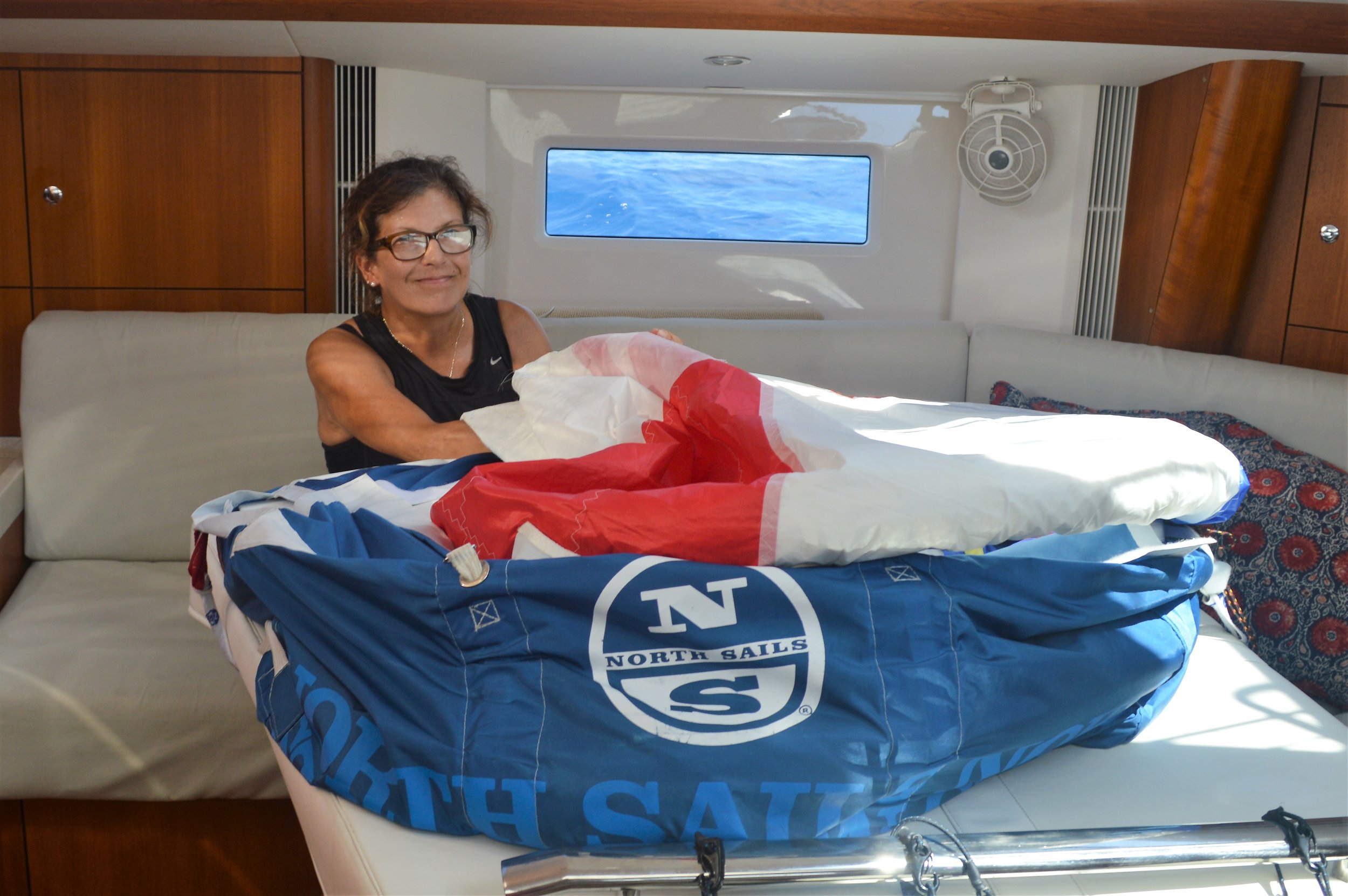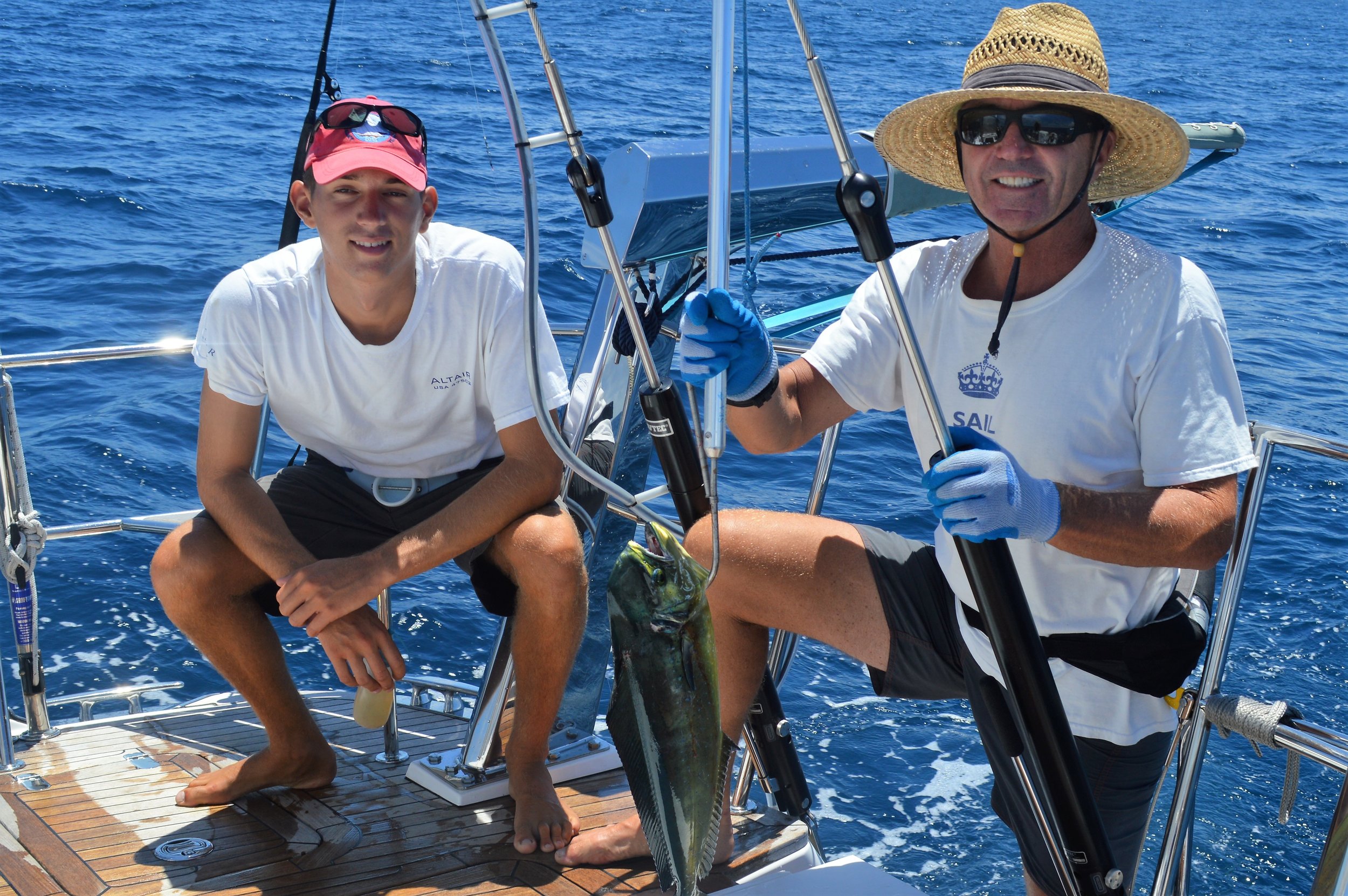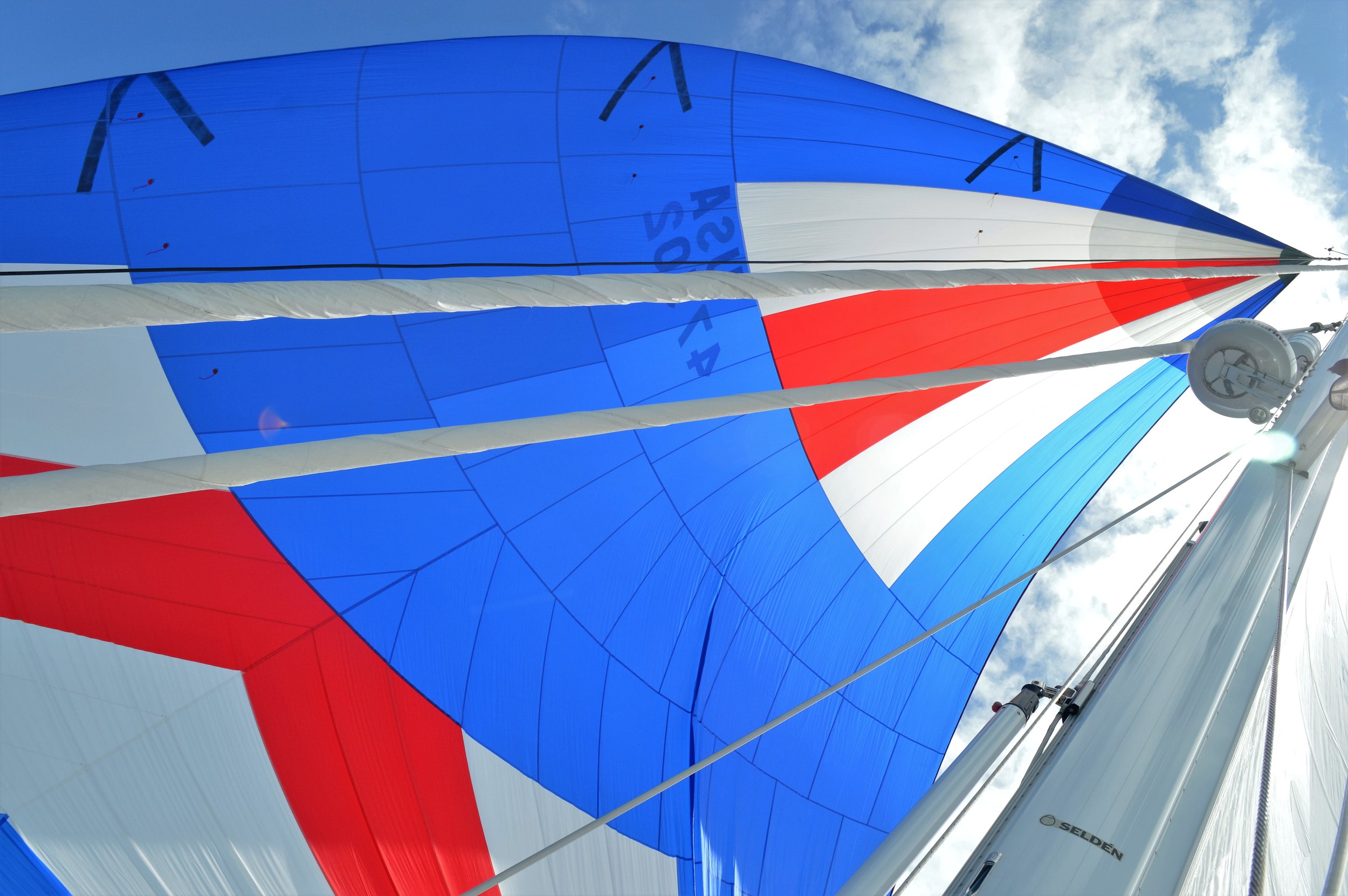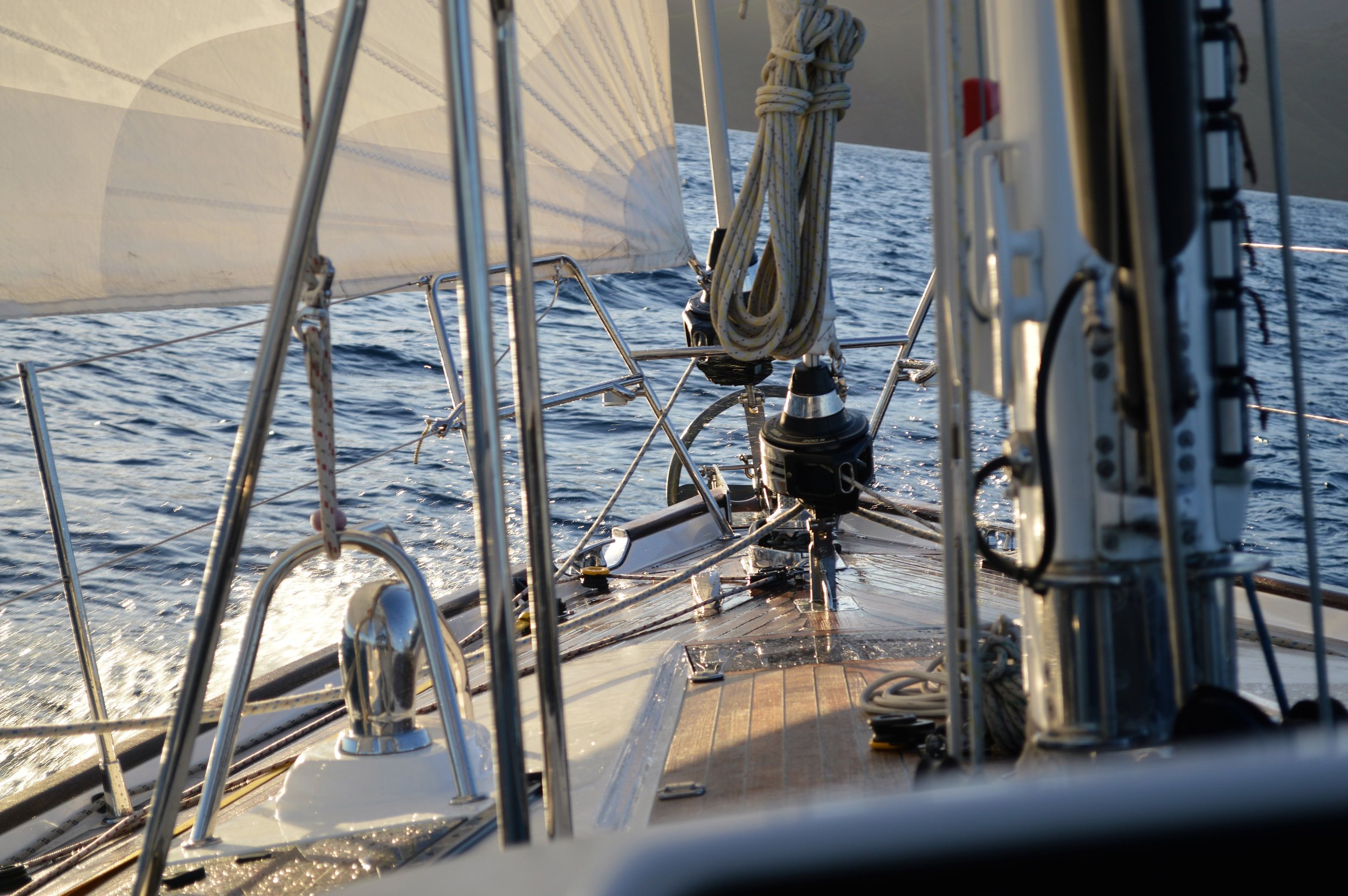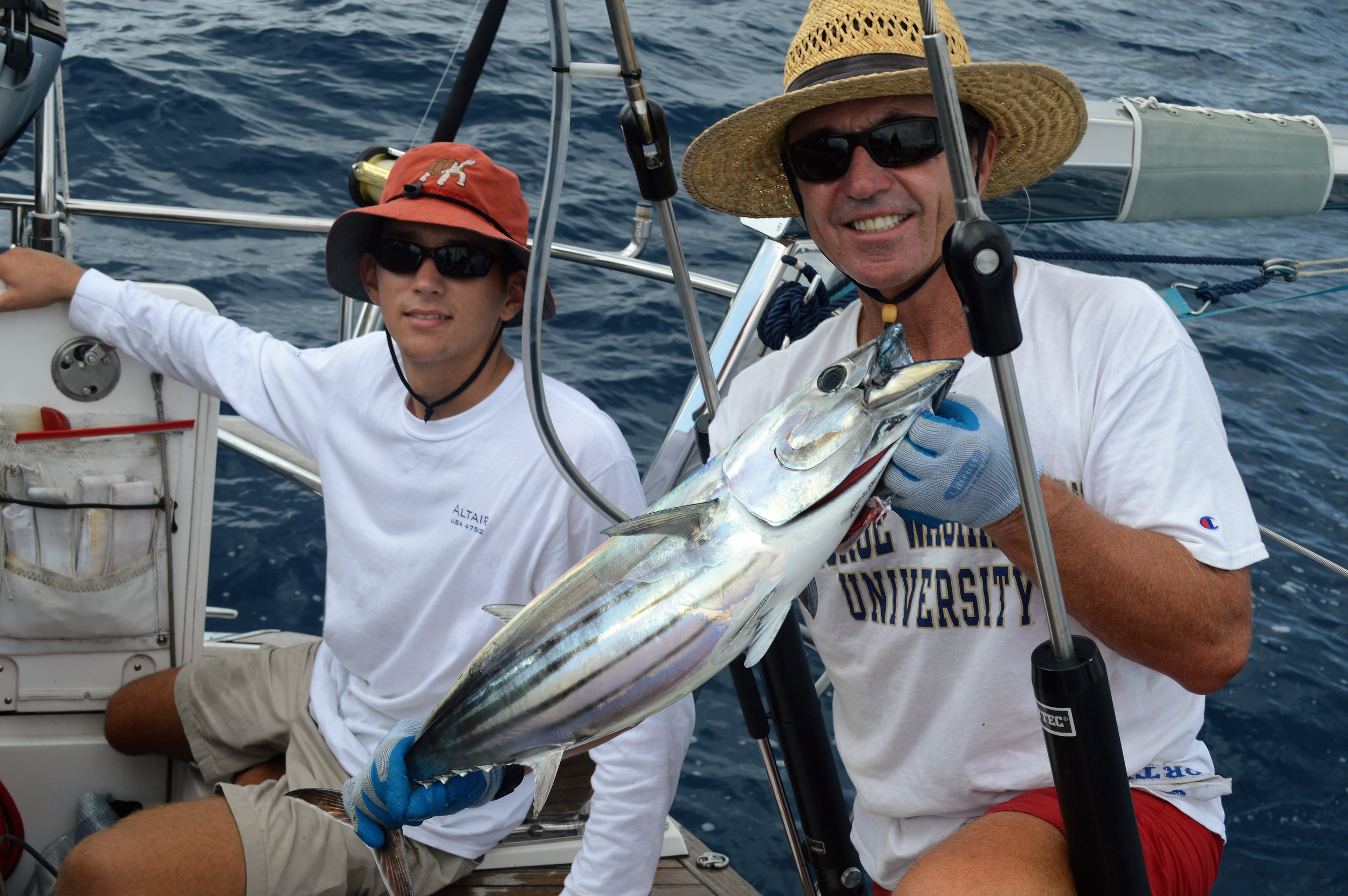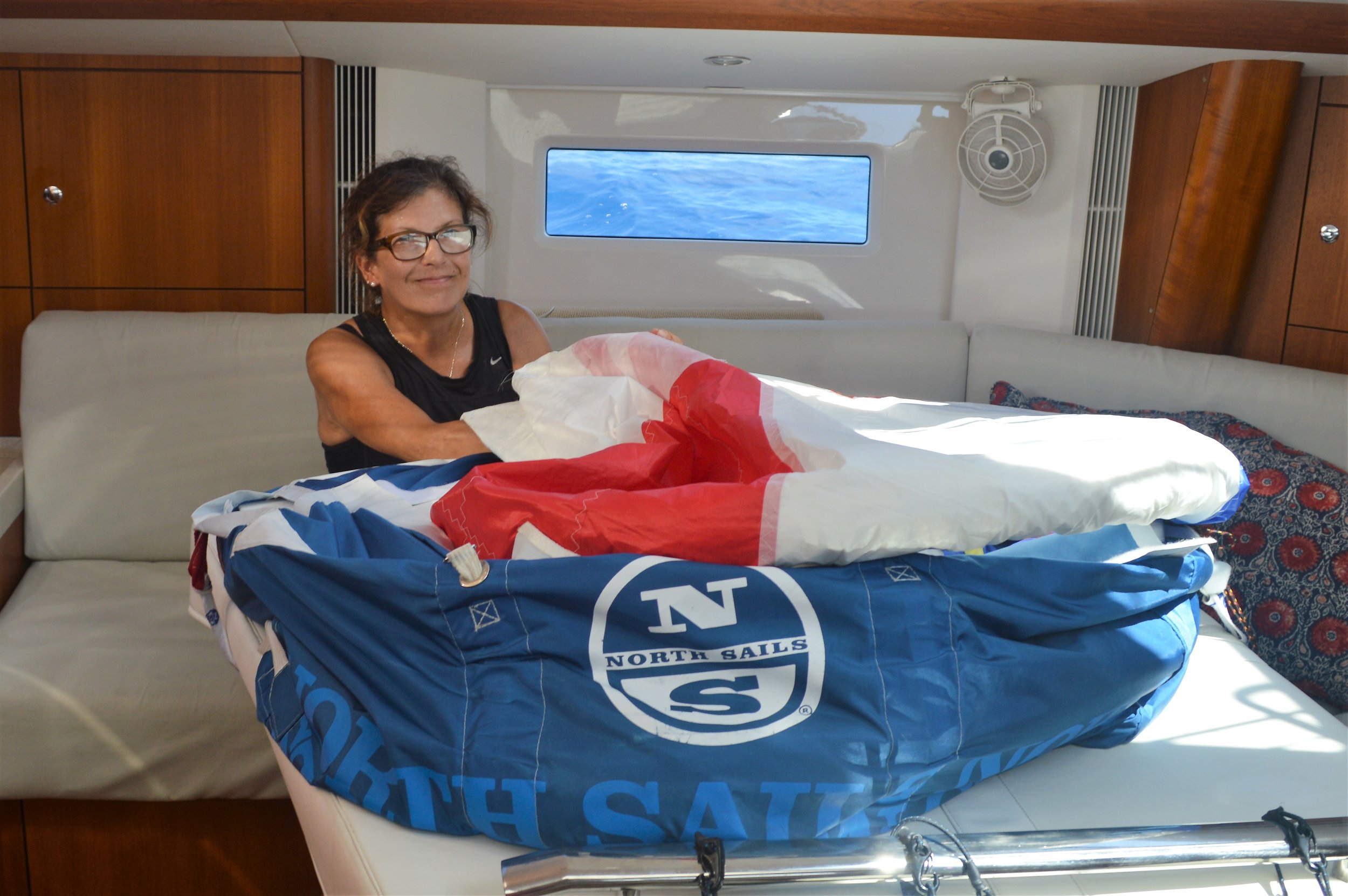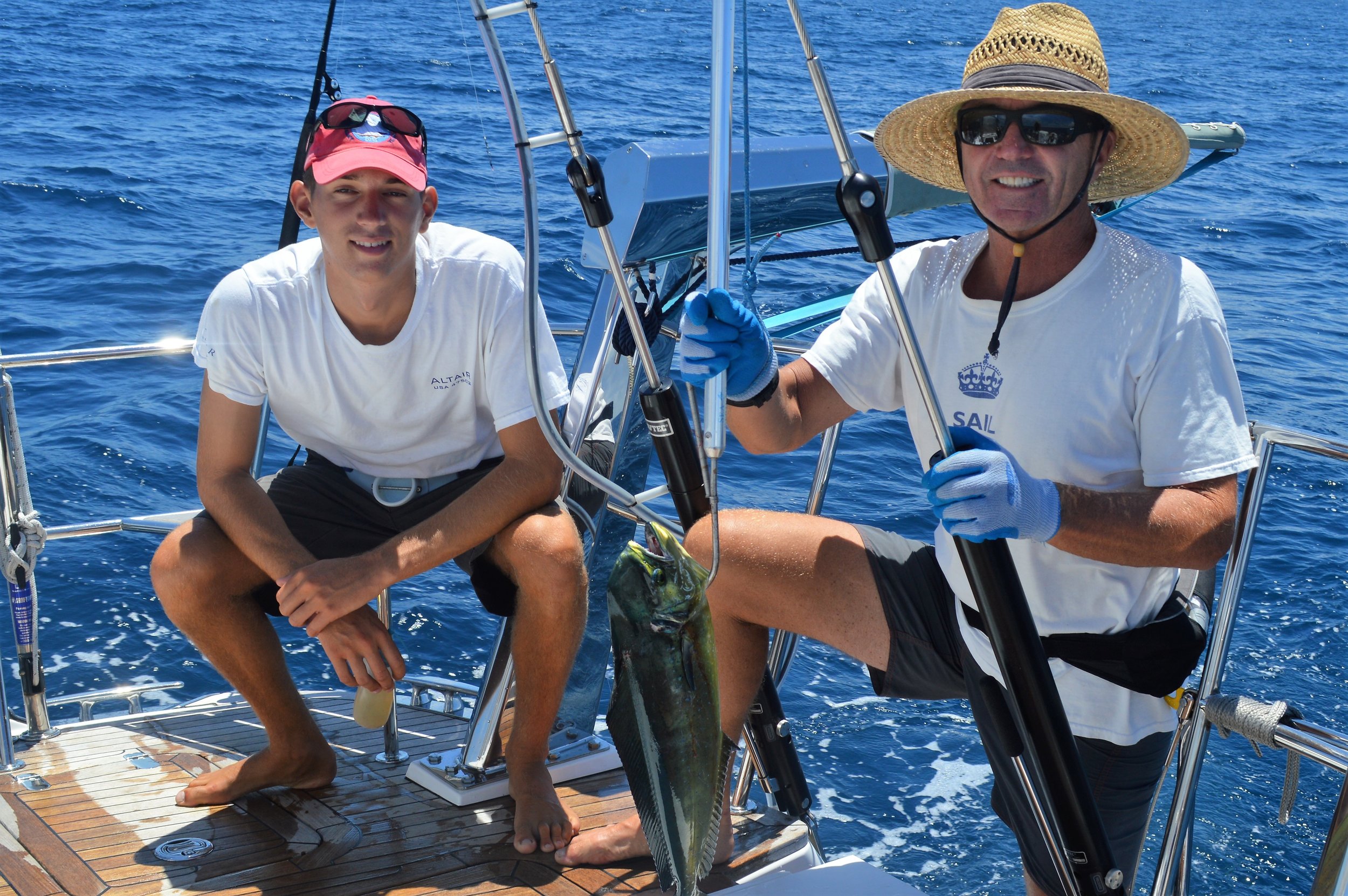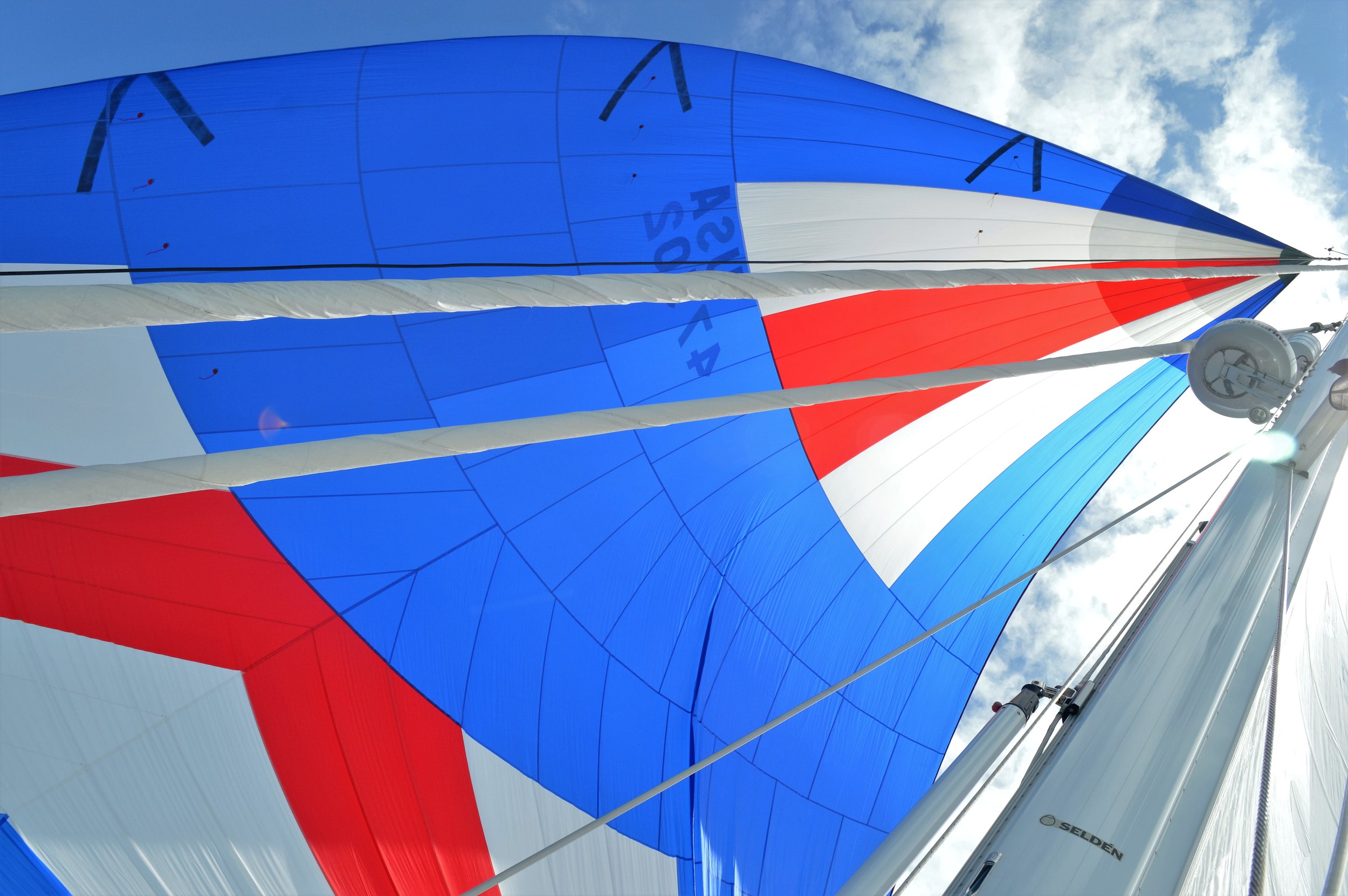 The Marquesas Islands are the most northerly of the French Polynesia Territory. There are six large islands and six small, and half the islands in the group are uninhabited. The best known of the group, Hiva Oa, was supposedly the last stronghold of cannibalism in French Polynesia and is renowned as the last home and burial site of French painter Paul Gauguin. Our first stop will be Fatu Hiva. The crew of the ill-fated Essex, made famous by Herman Melville's Moby Dick, avoided the Marquesas because they feared cannibalism. Ironically, they became cannibals when shipwrecked and adrift.
We arrived at Fatu Hiva after 19 days at sea. 13 out of the 19 were terrific sailing, the rest we just motored along. Beautiful dramatic first impression of the Marquesas. Mountainous, misty, green, exotic. Tikis. Cannibals. Maybe.
Suddenly the water maker is down. WHAT?! This is bad because there is no potable water available on shore. And I haven't done laundry is three weeks. AGHHH. Other Oysters fill jugs and jugs of their fresh filtered water for us. Wonderful Rob & Jeanette of Oyster Tianelle ran a hose between our boats and filled our tank full. Not easy with two heavy sailboats in a choppy, busy harbor.
We have been to Hiva Oa and Nuku Hiva, where the Oyster team is based for now. These islands are beautiful, very lush and tropical. Picture more mud rather than sandy beaches so forget diving and snorkeling. One afternoon Ken spots big manta rays, about 40, at the mouth of a bay doing their mating dance. Brushing up on my rusty Francais. The locals are very helpful and friendly. We rented a truck with Syd and Janelle of Oyster Elise on Nuku Hiva and cruised around all day, there are few roads so it's hard to get lost. Very diverse sections of the island. Tight turns and wild switch backs. Waterfalls everywhere.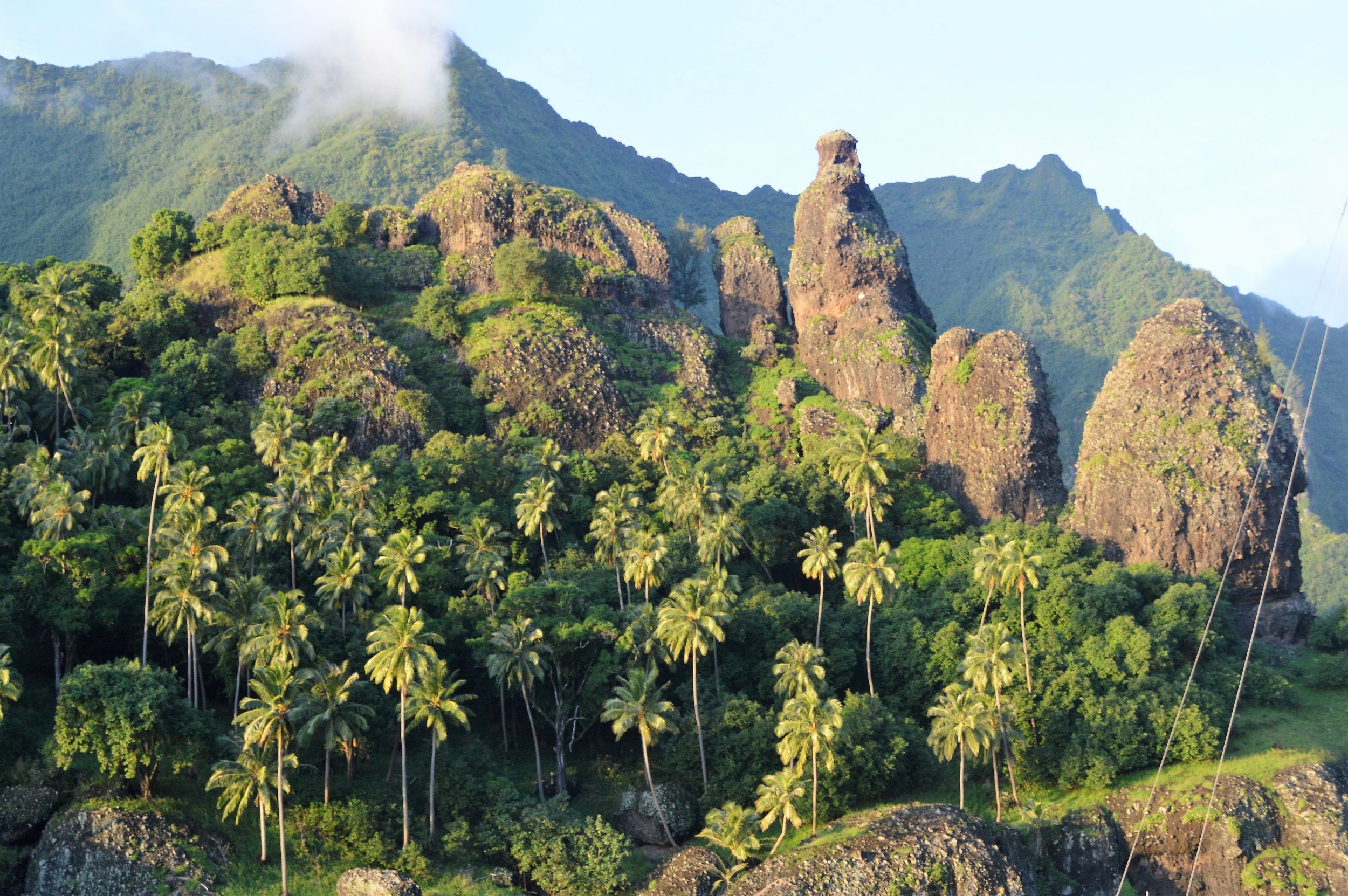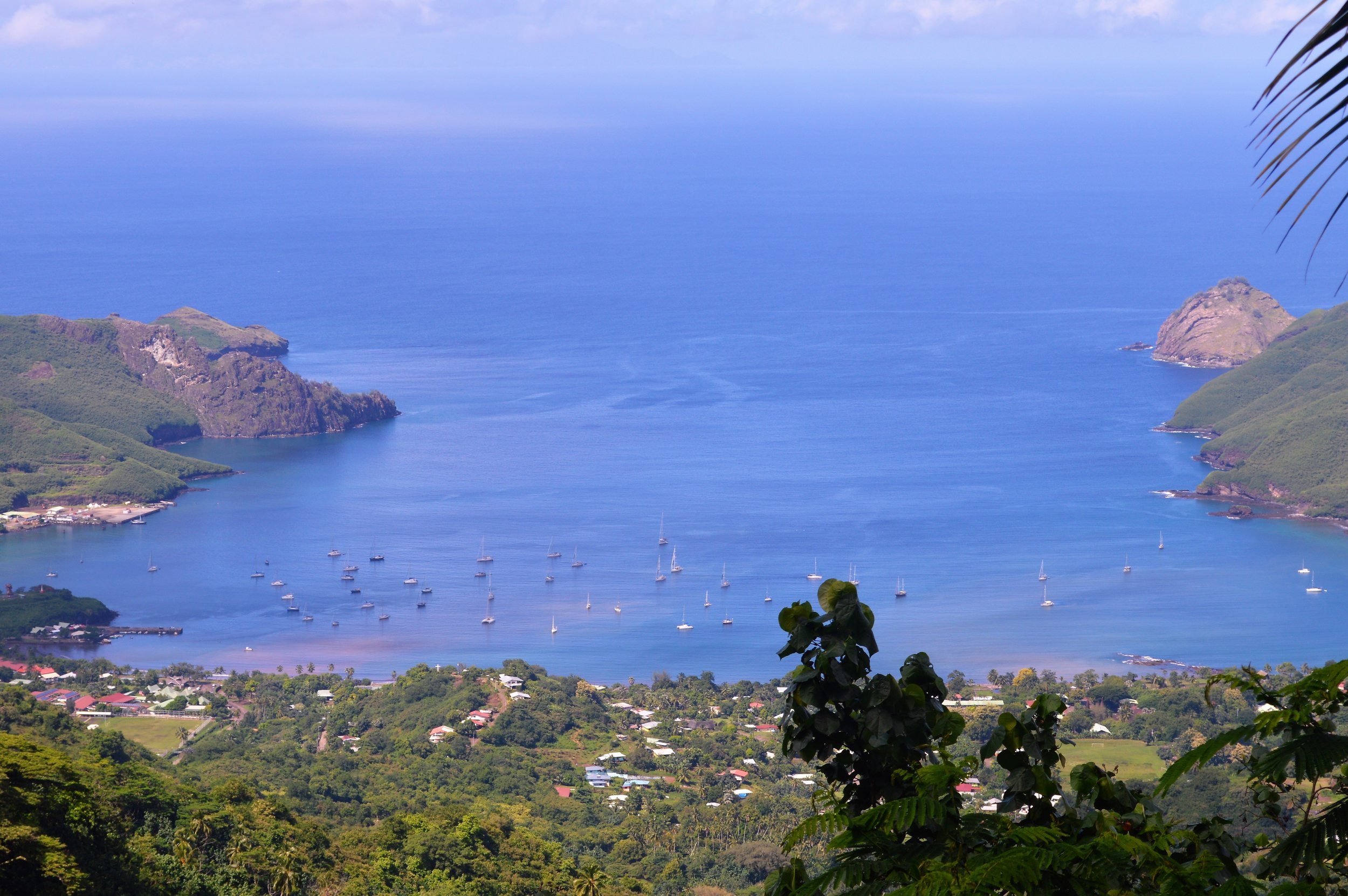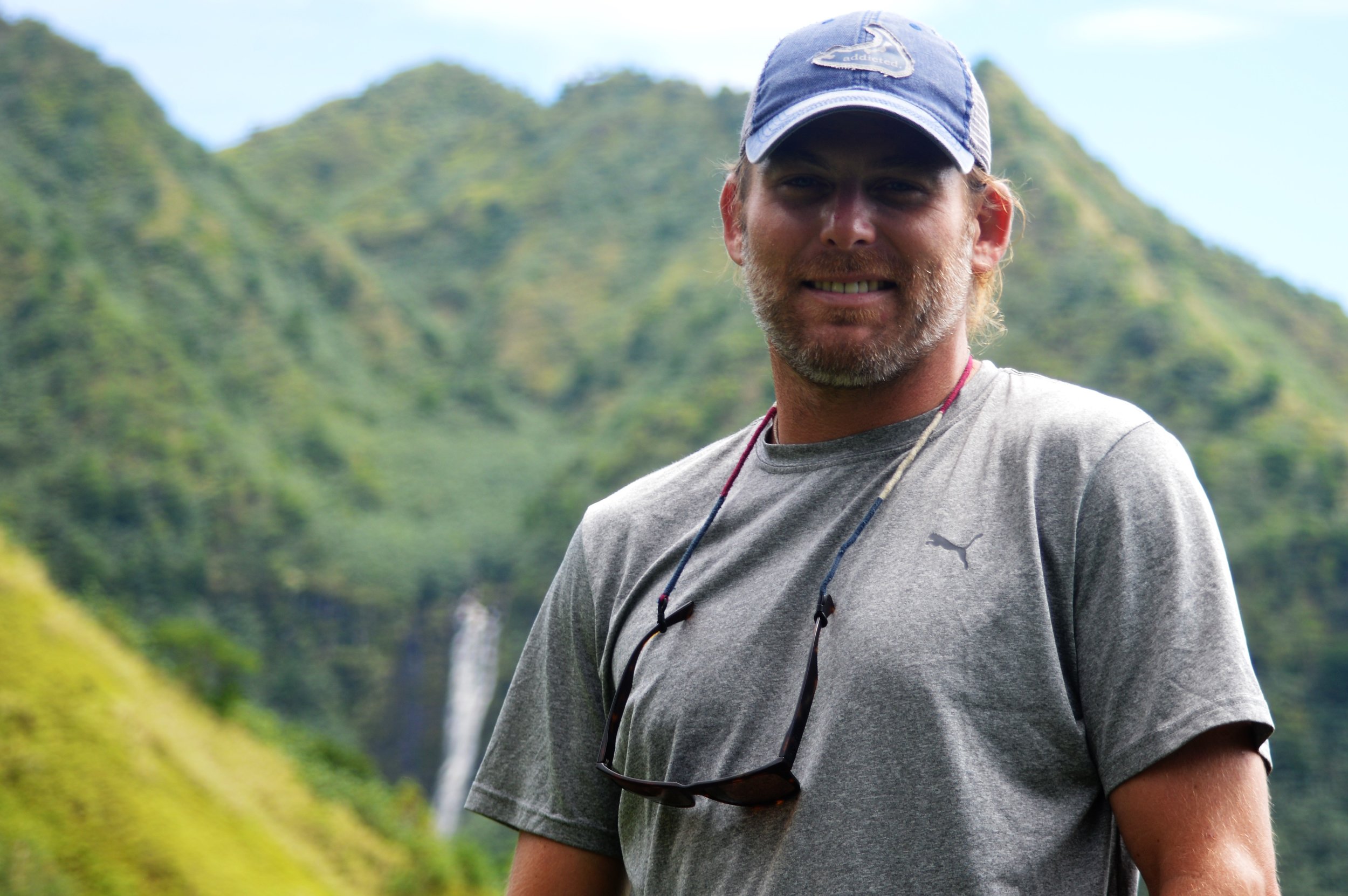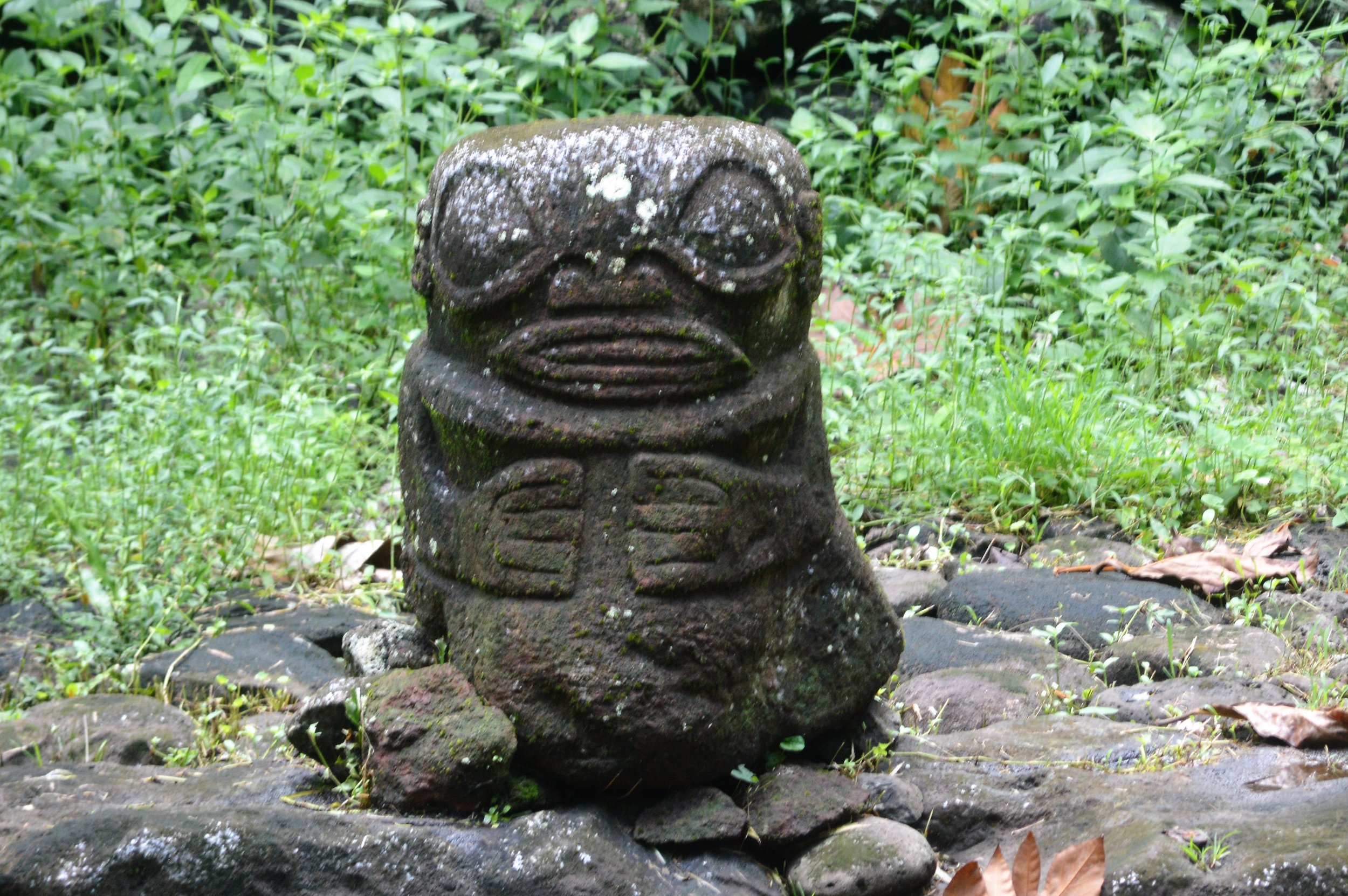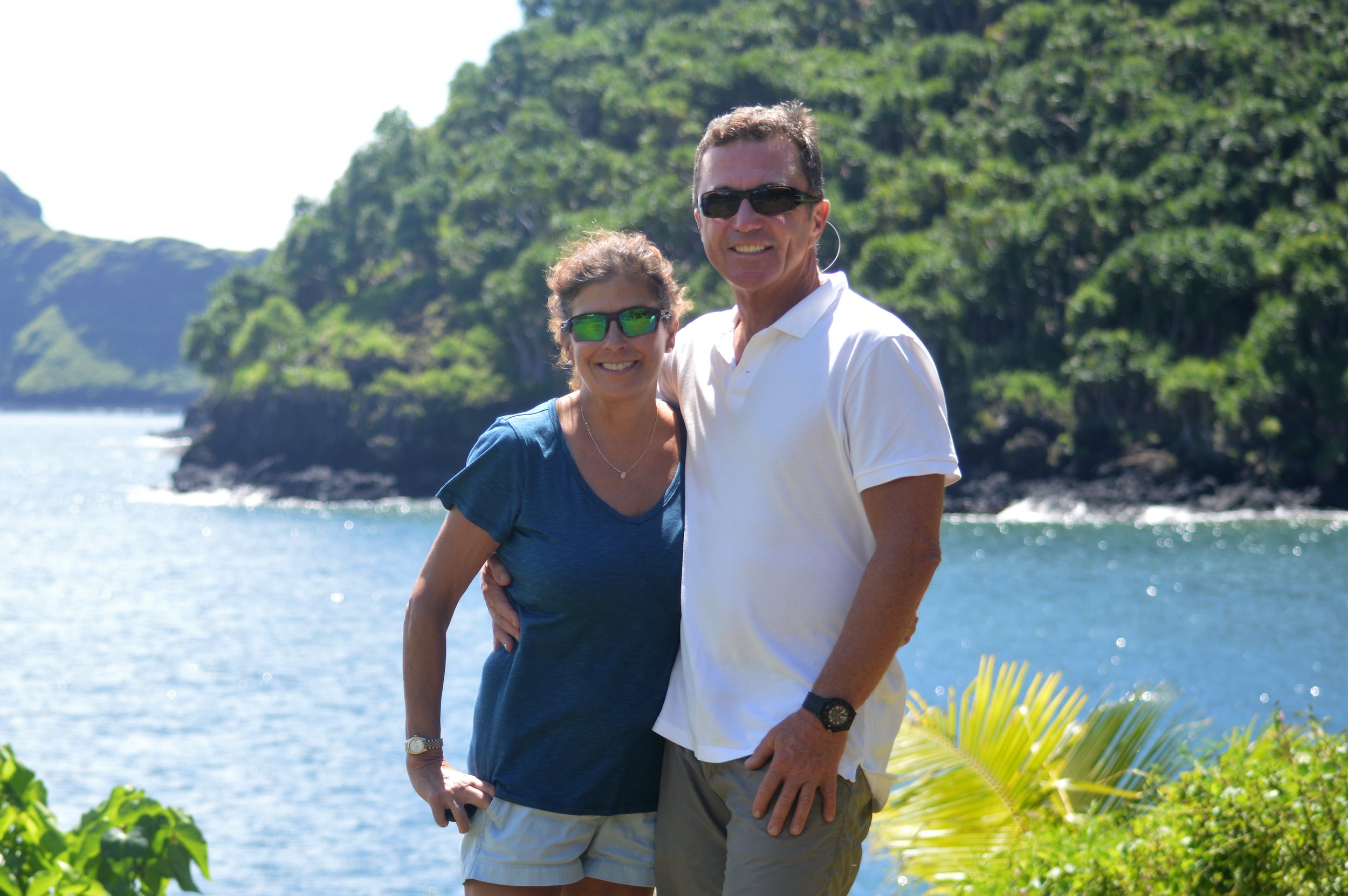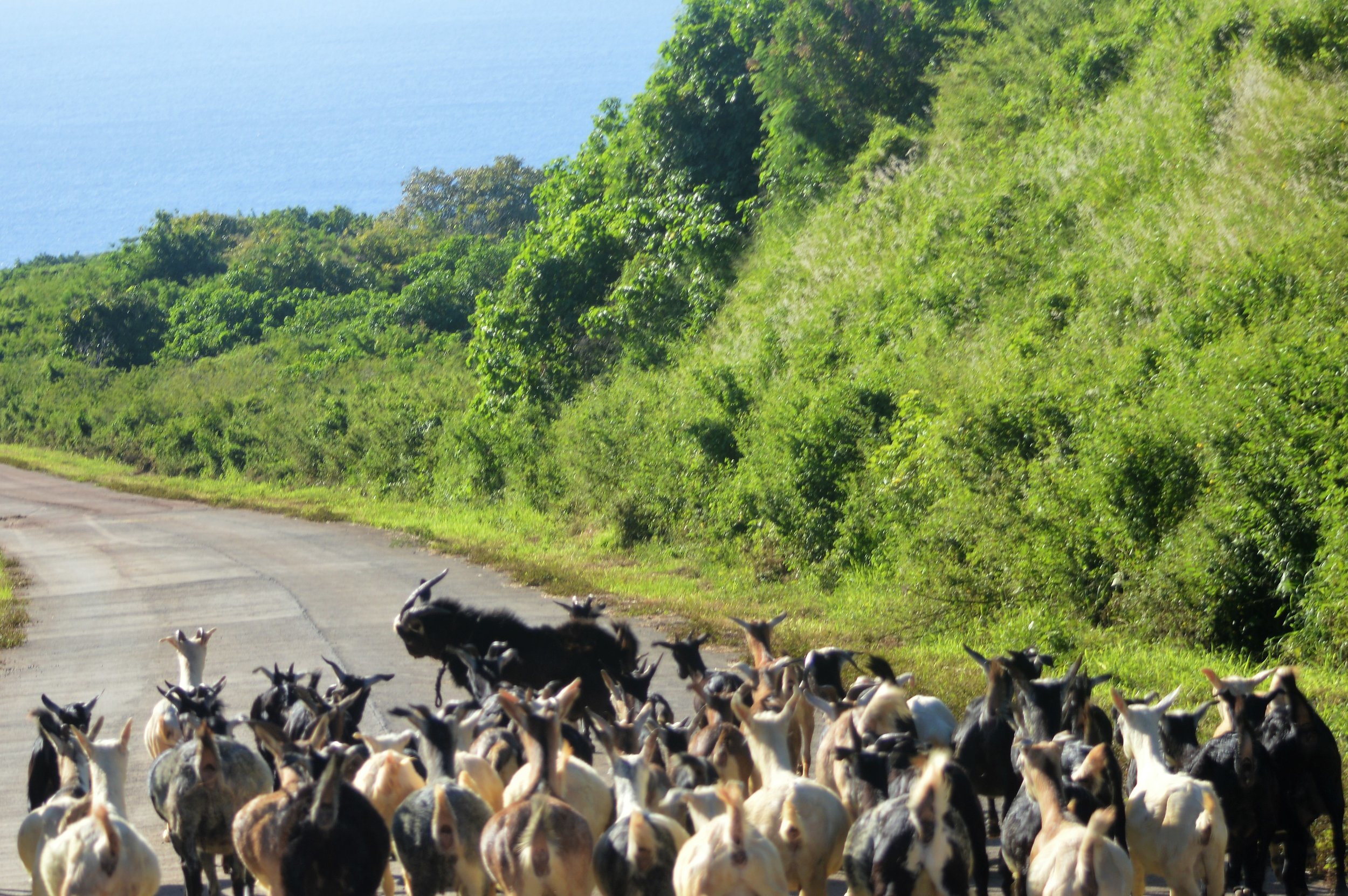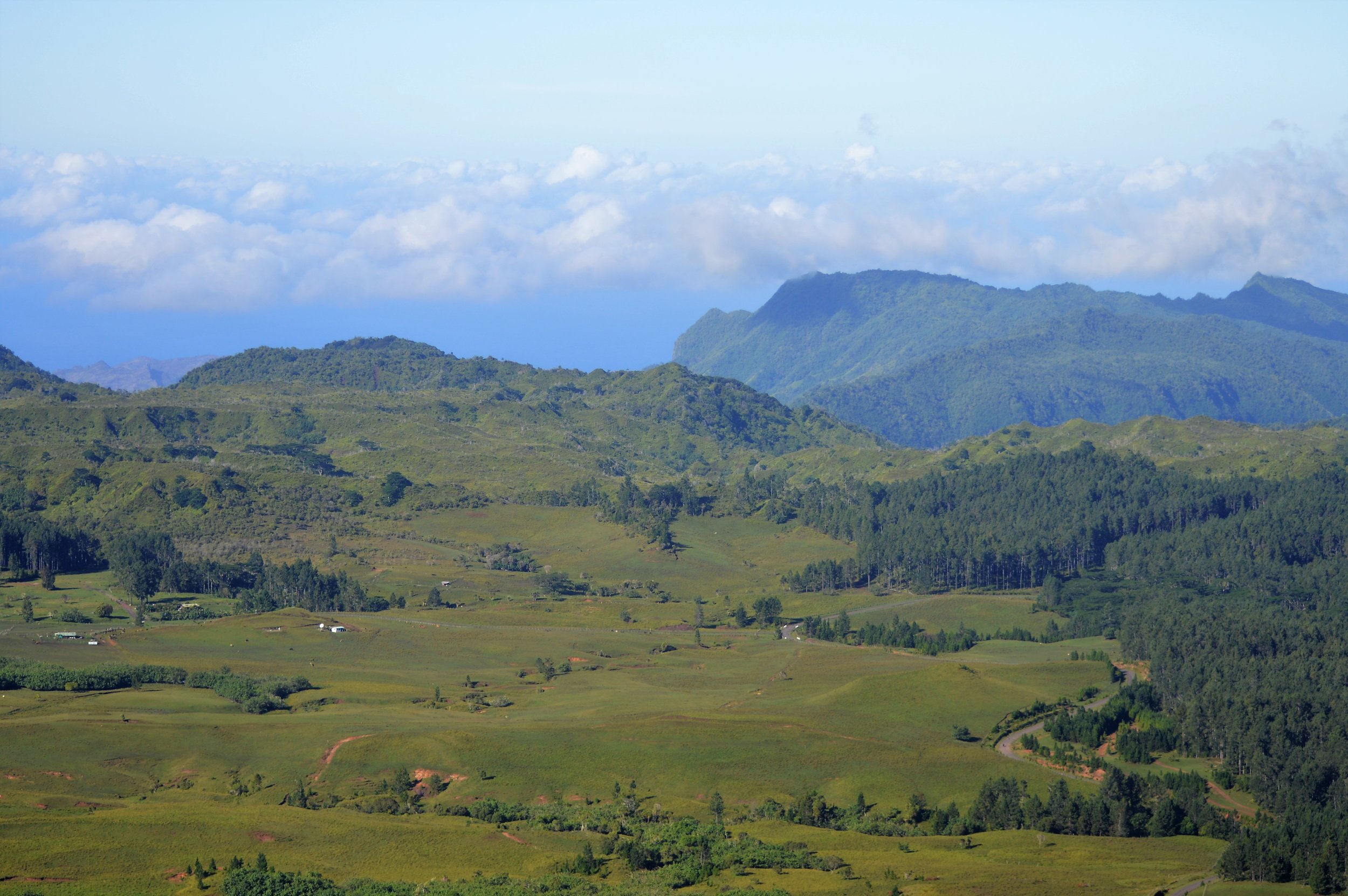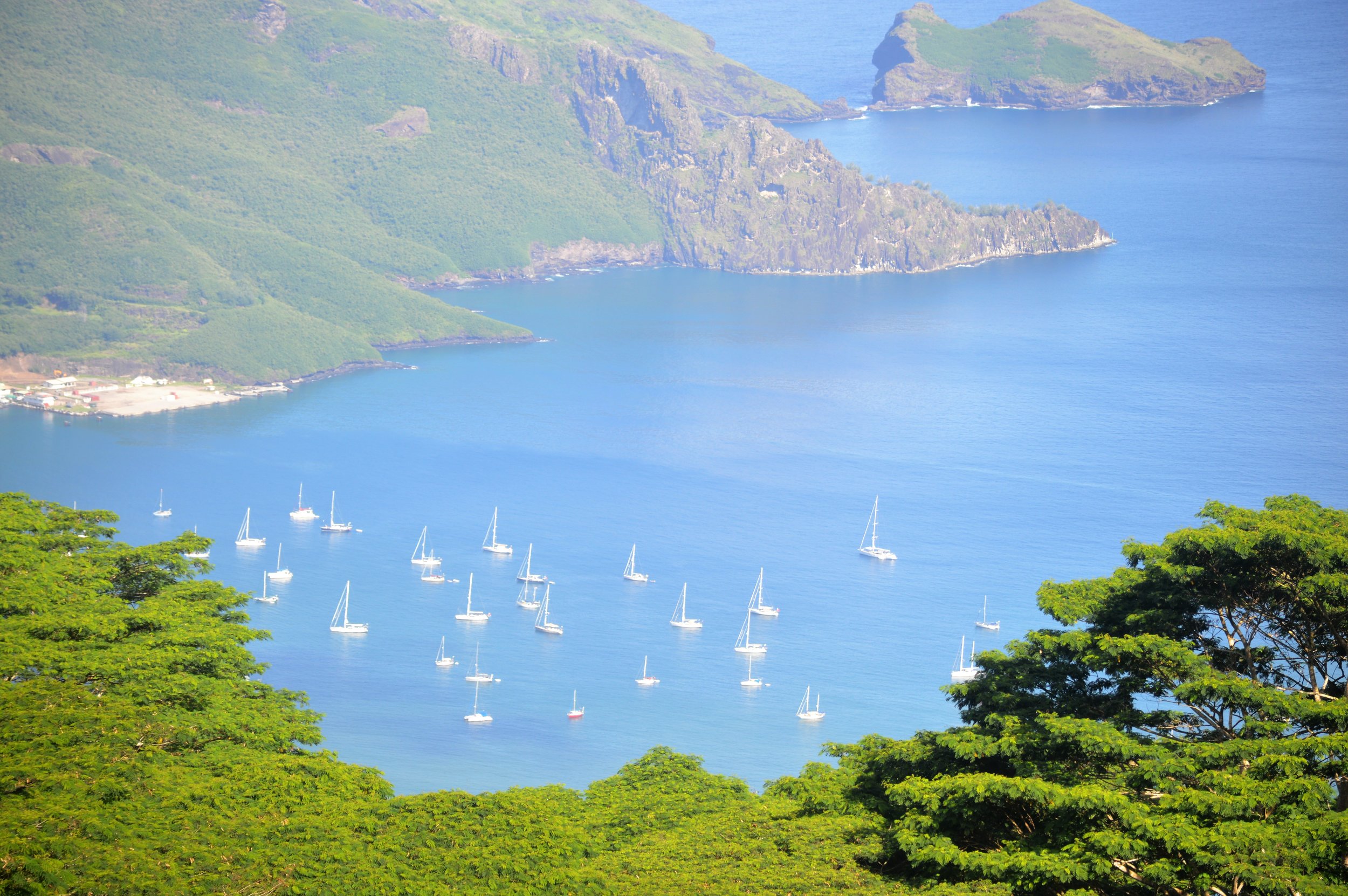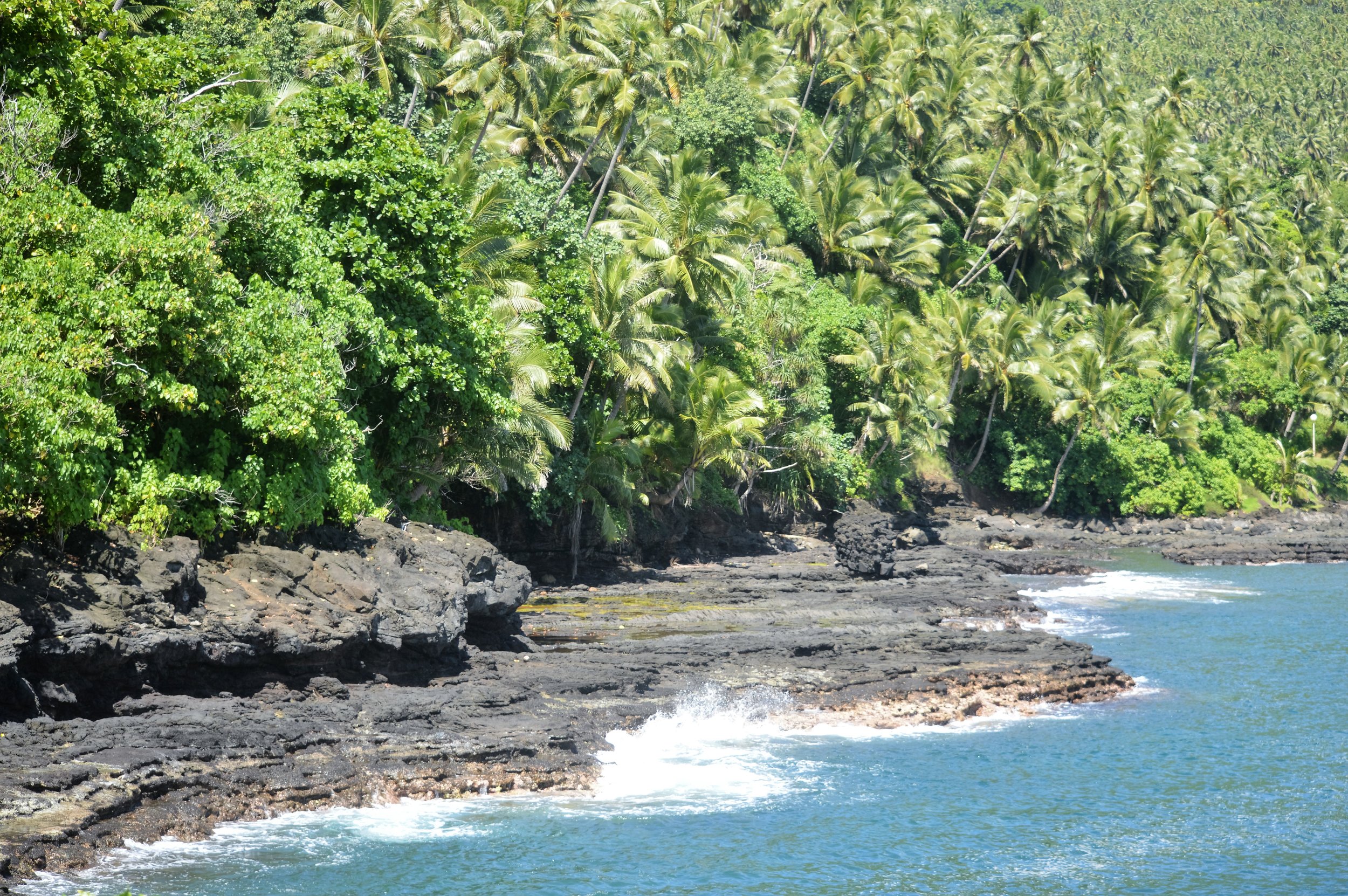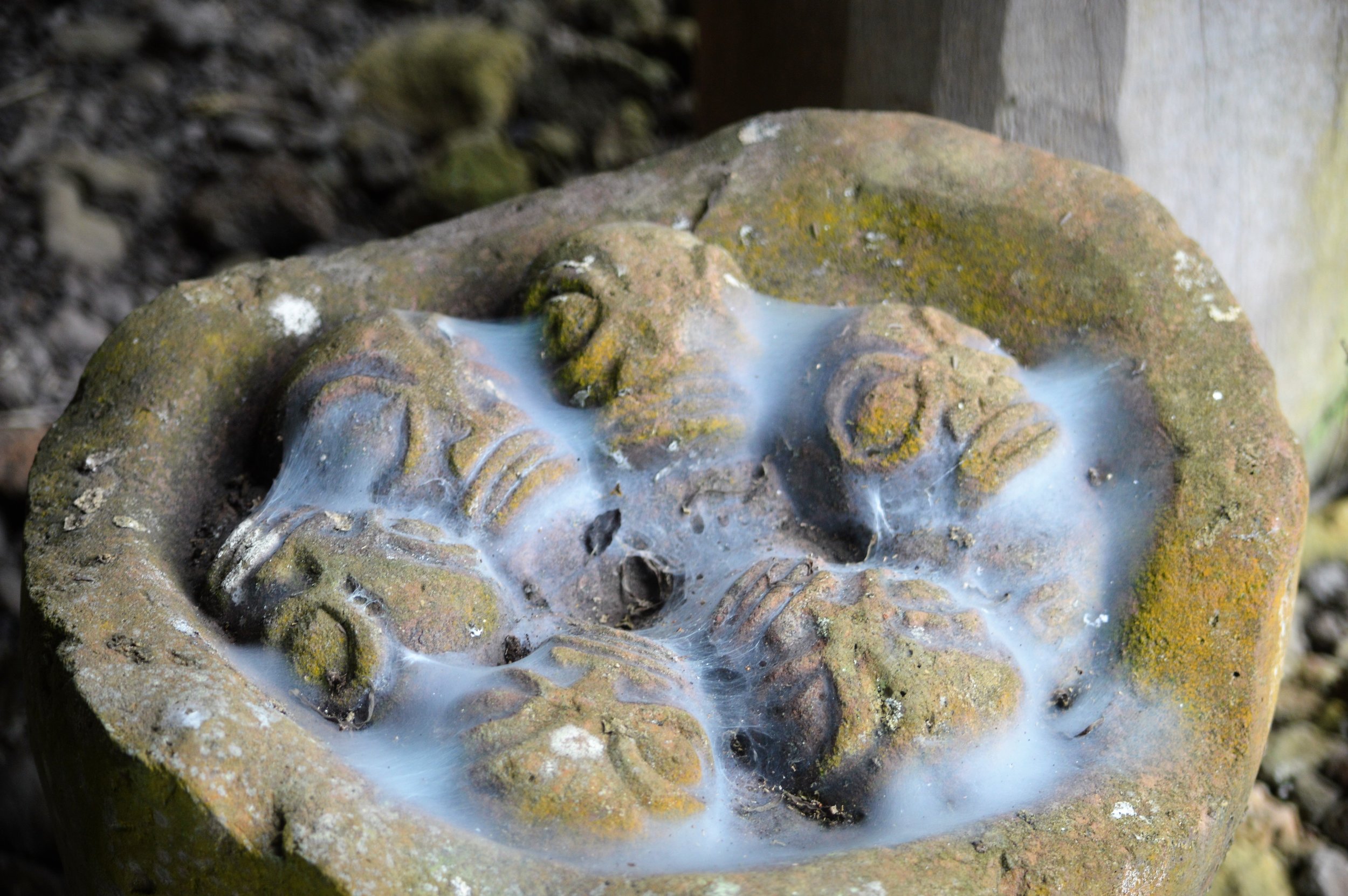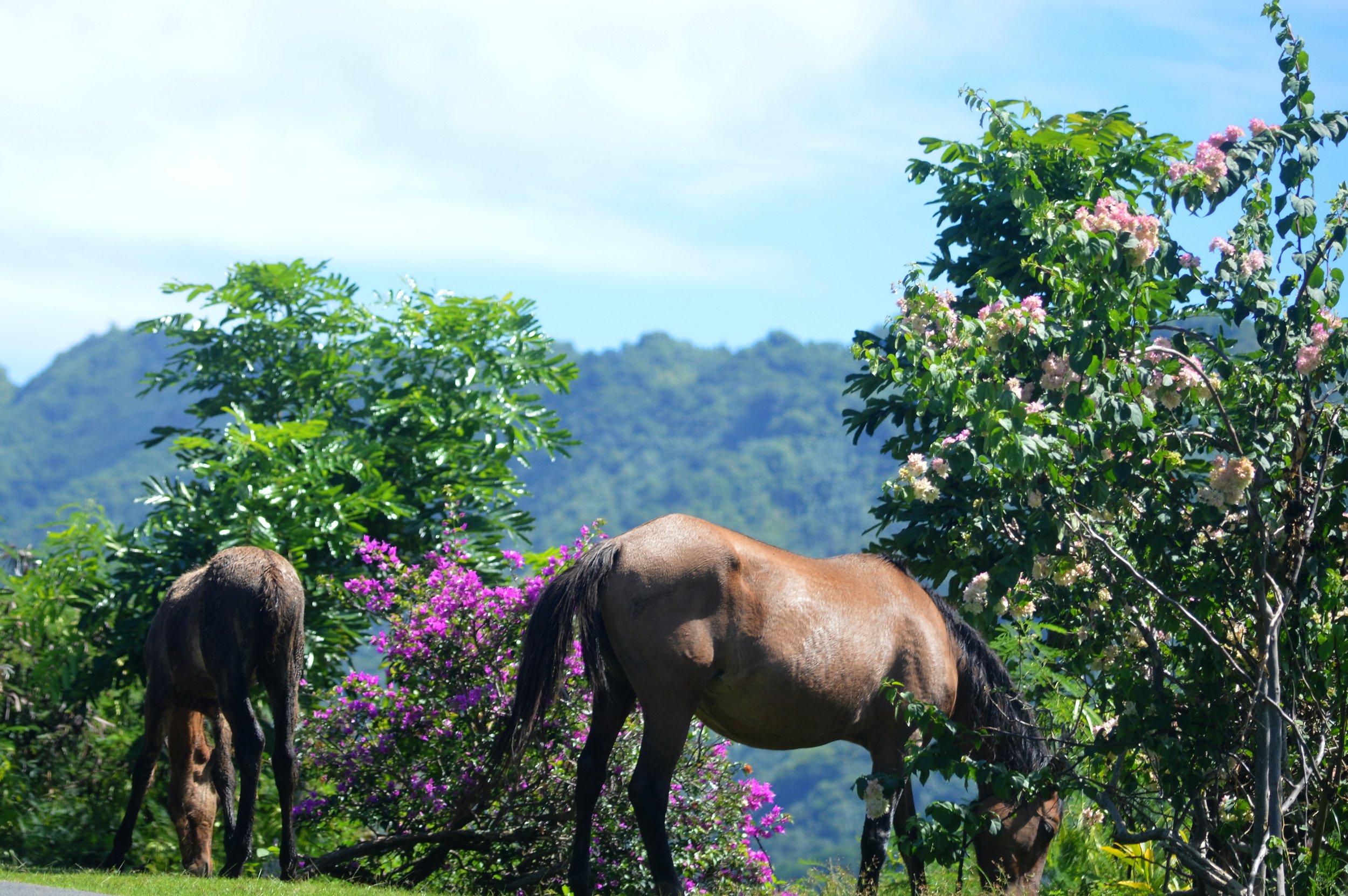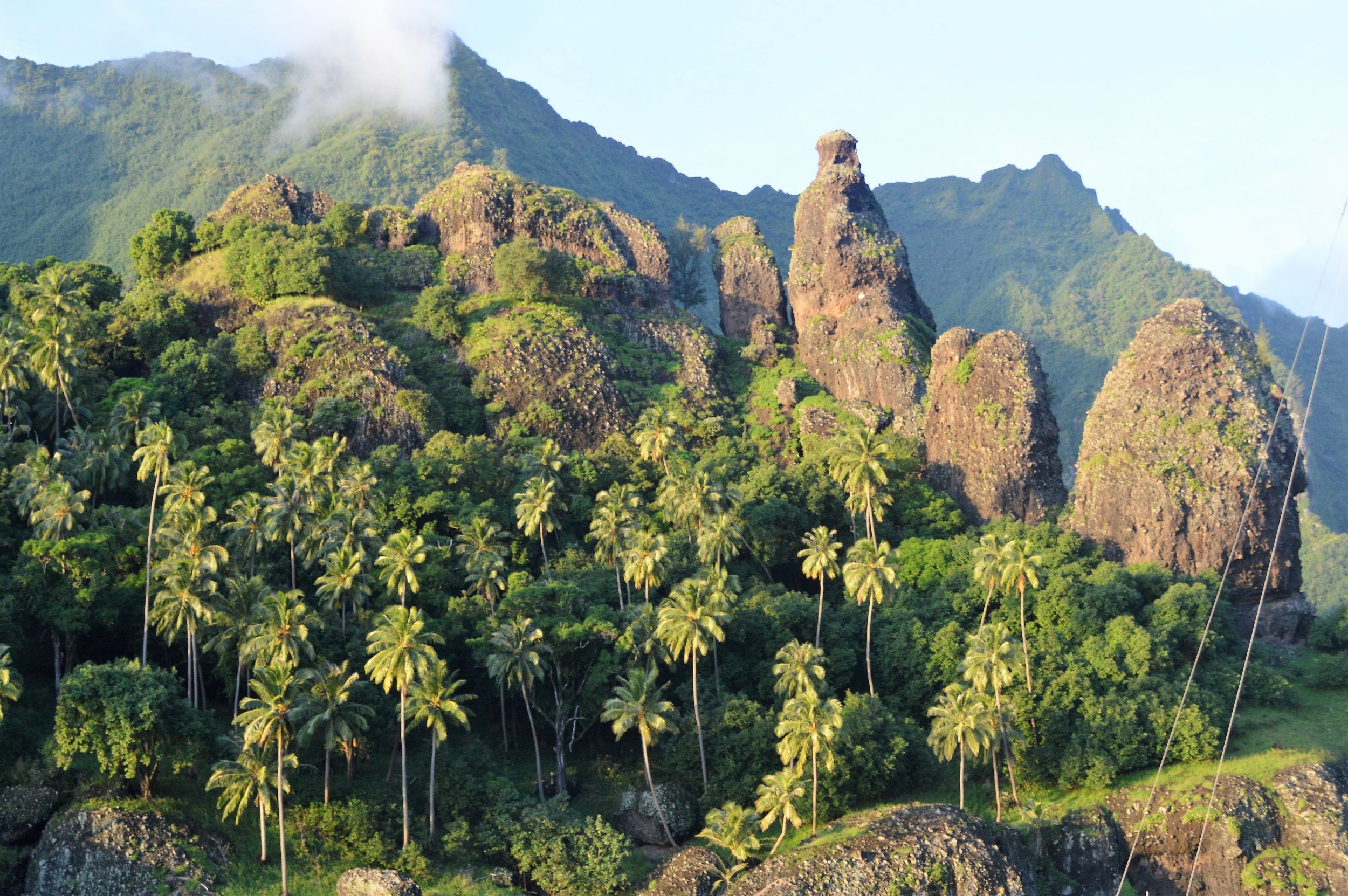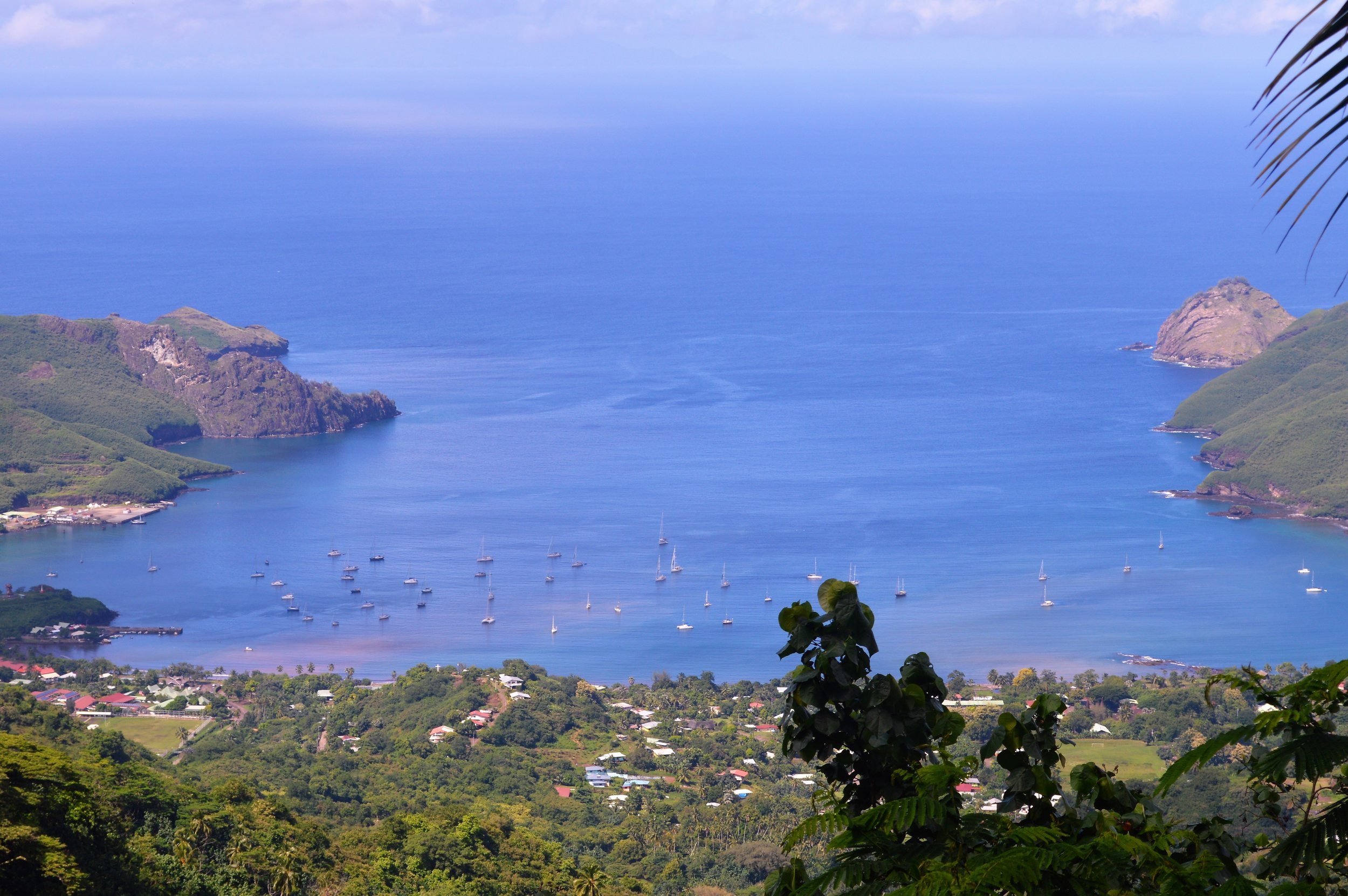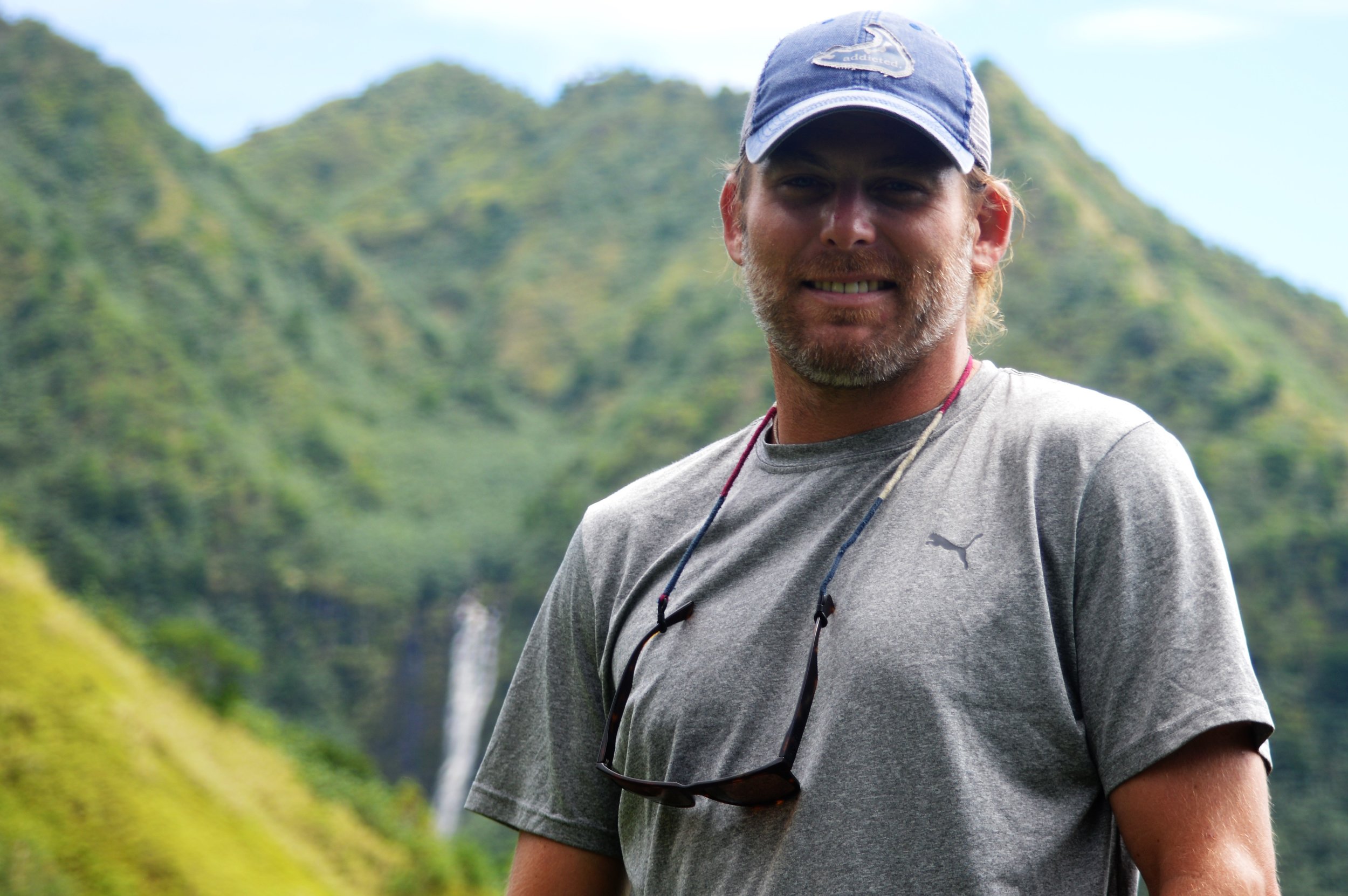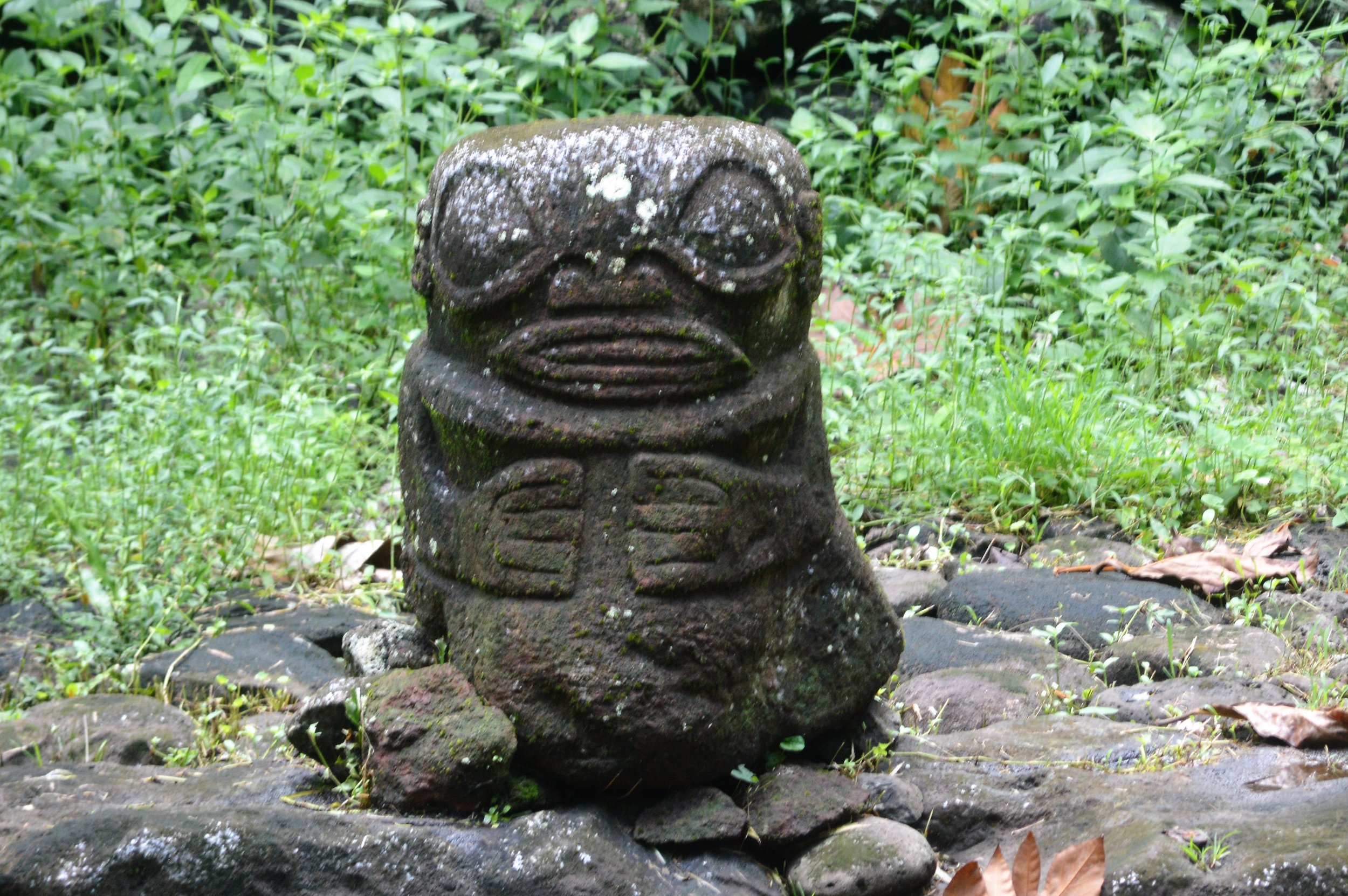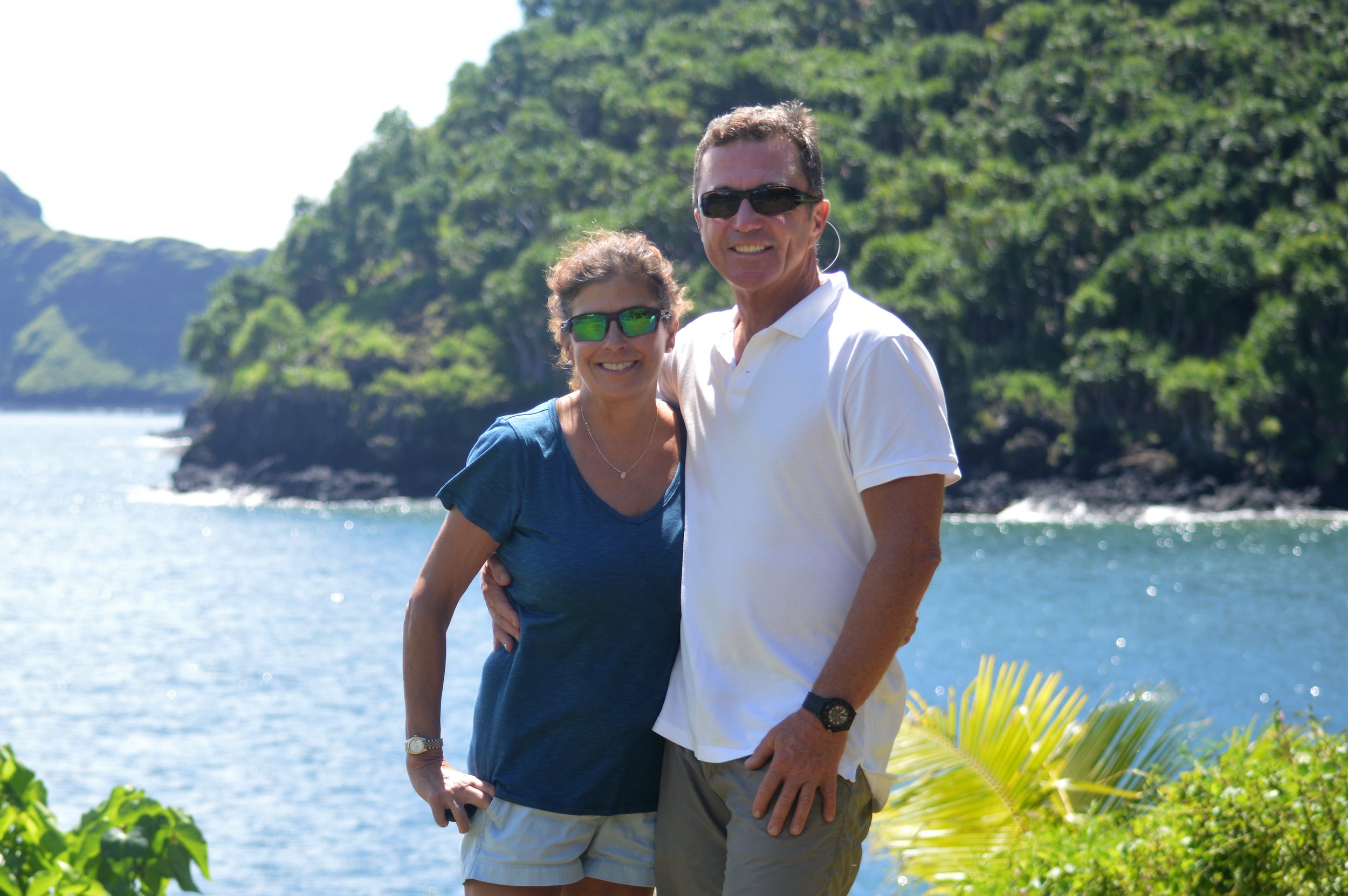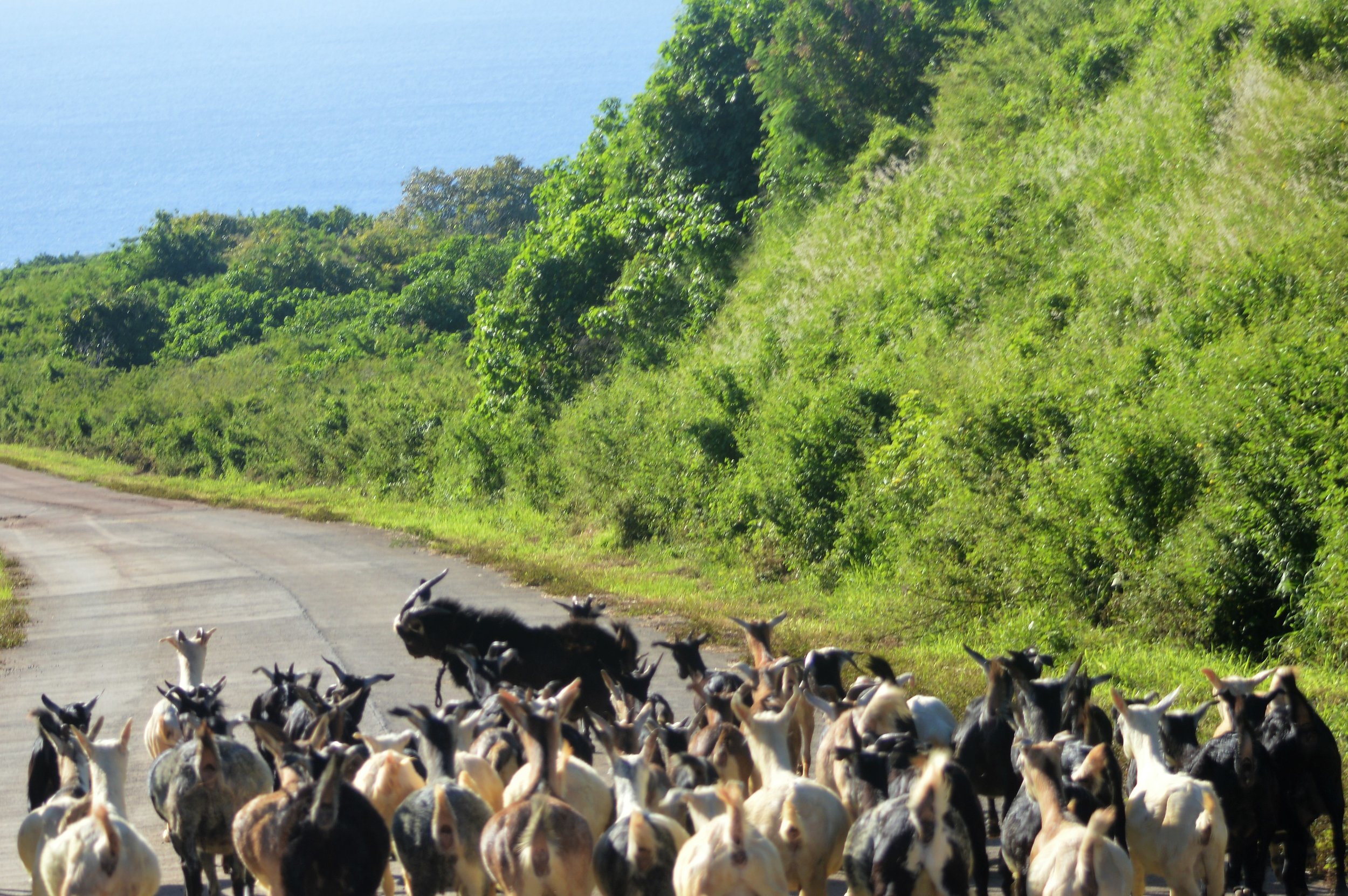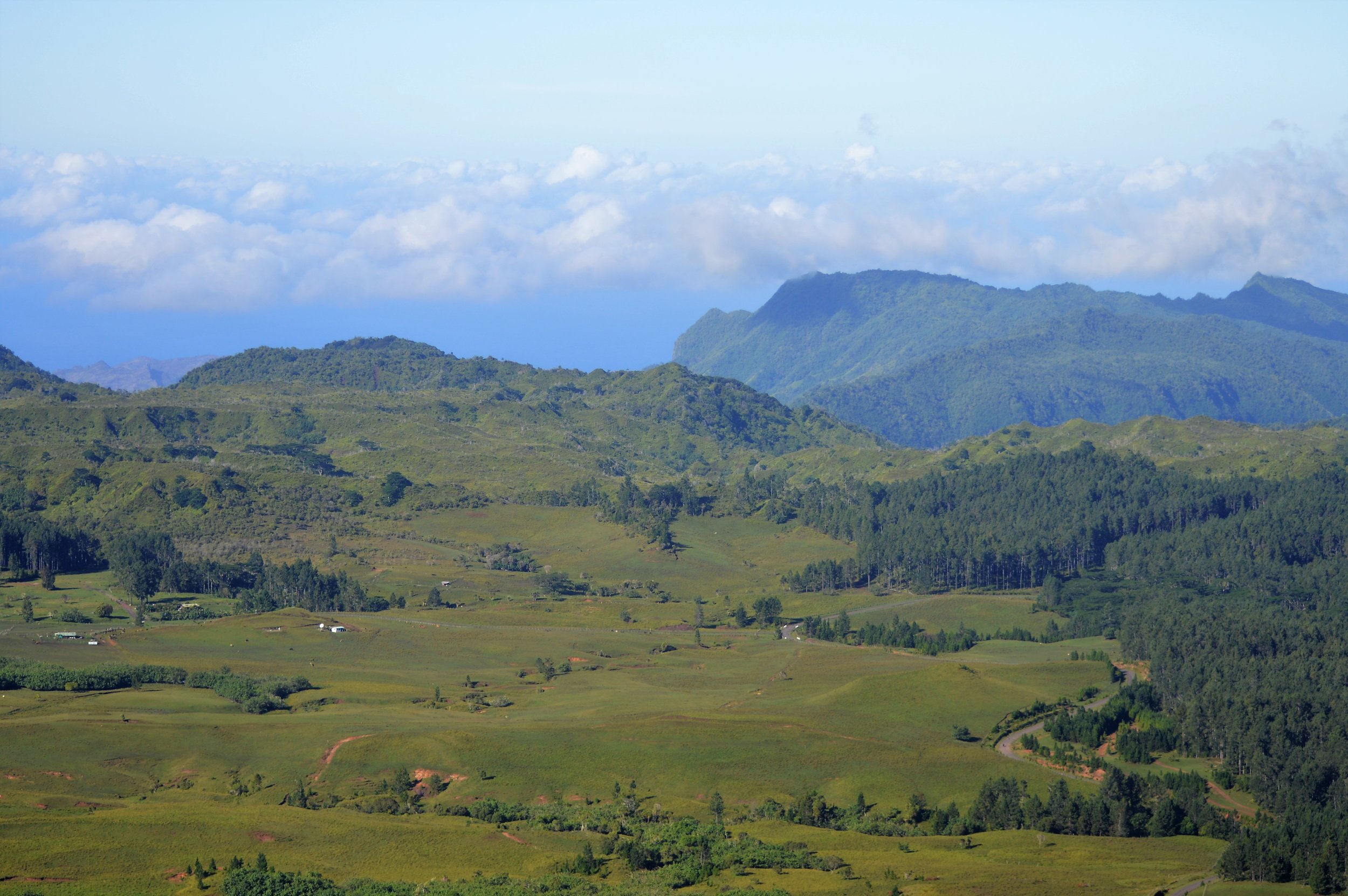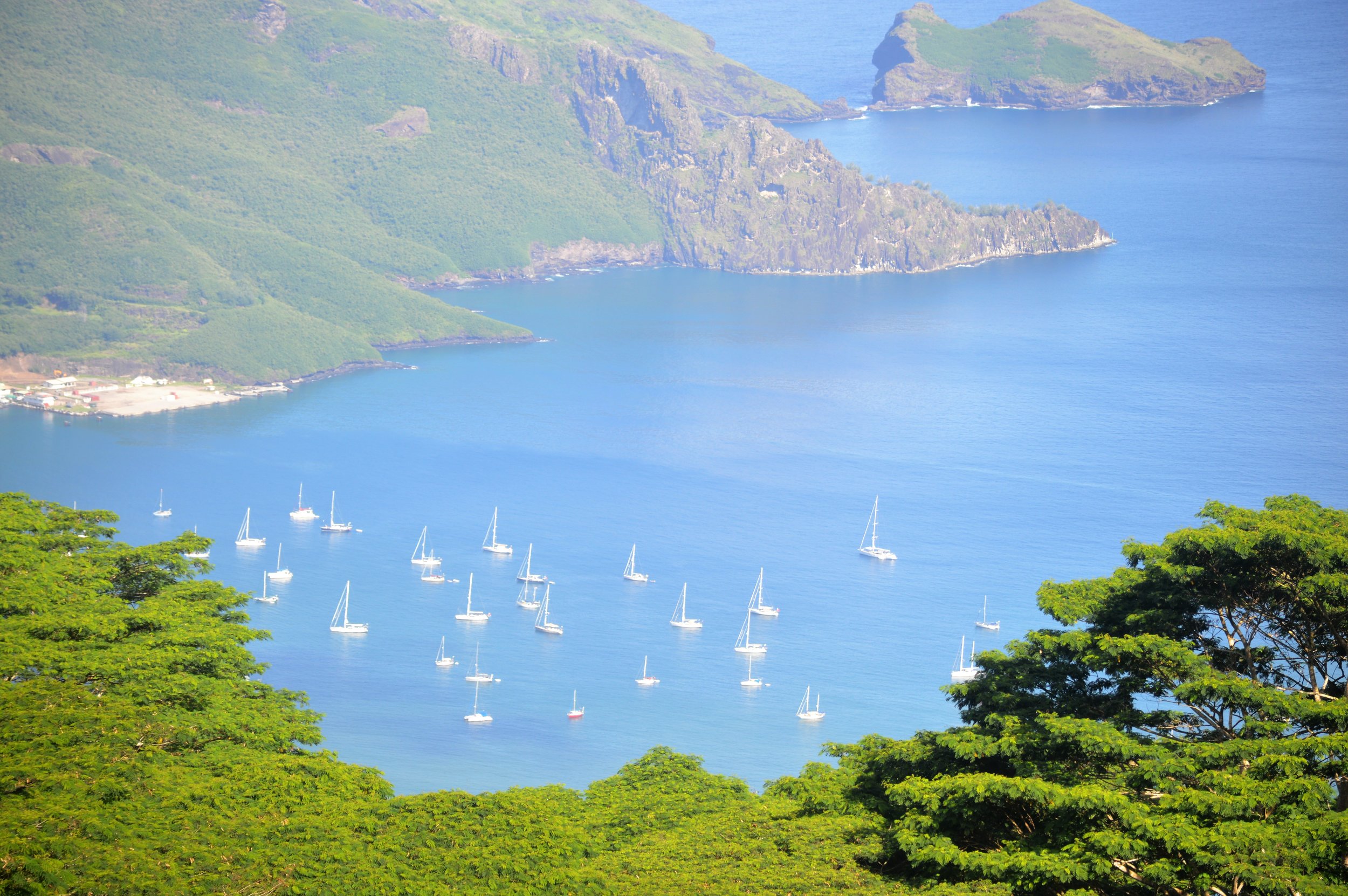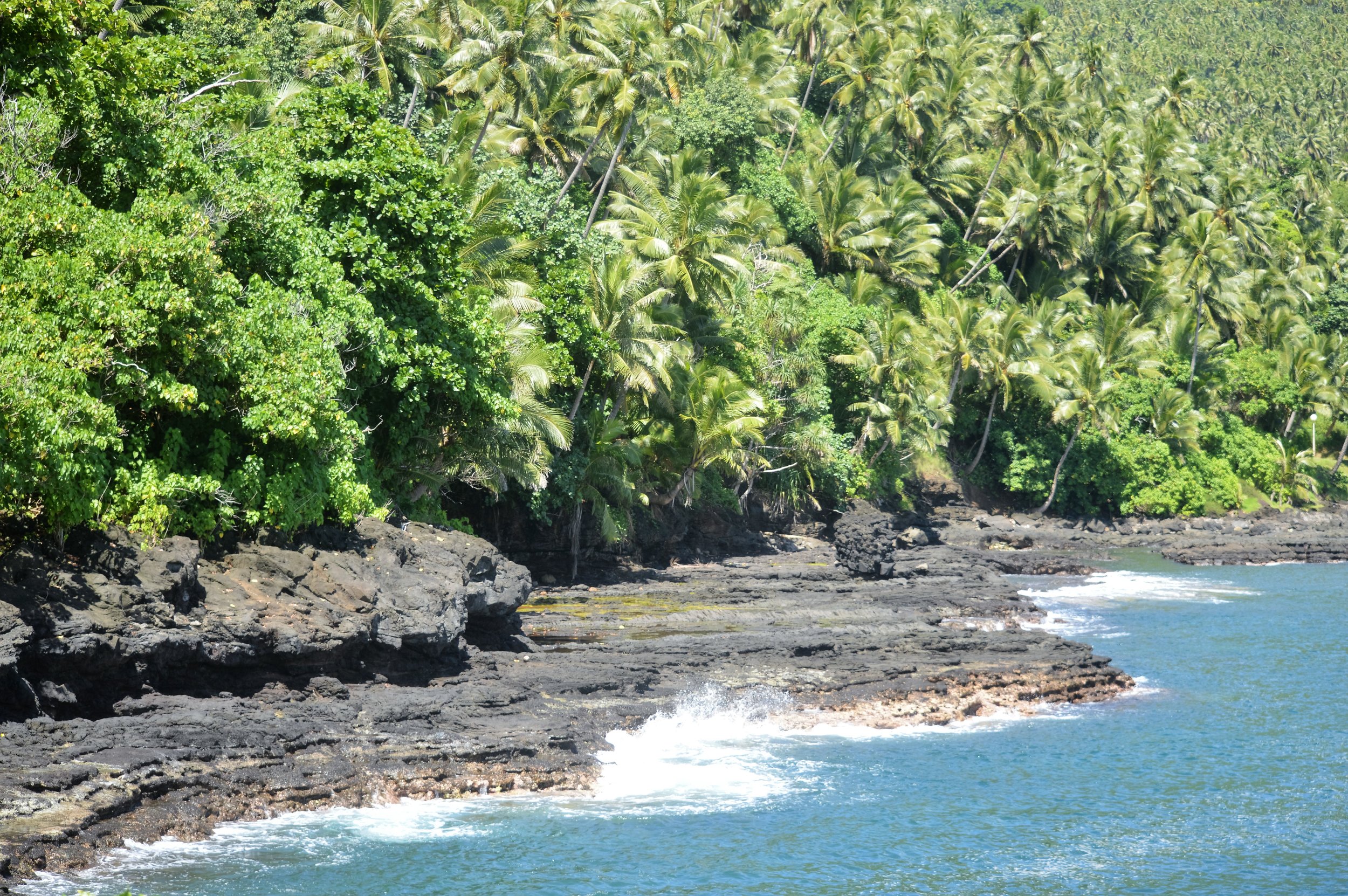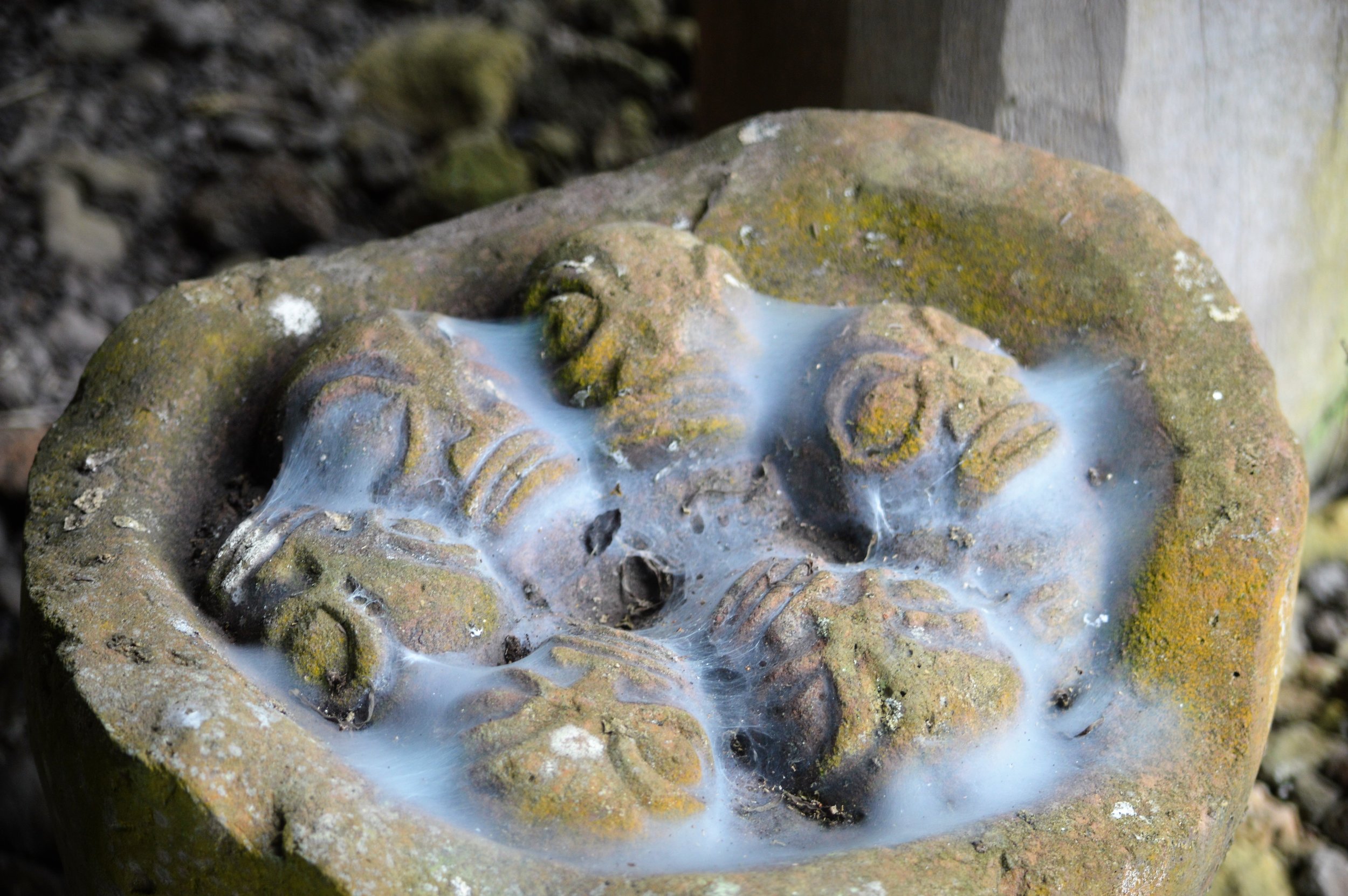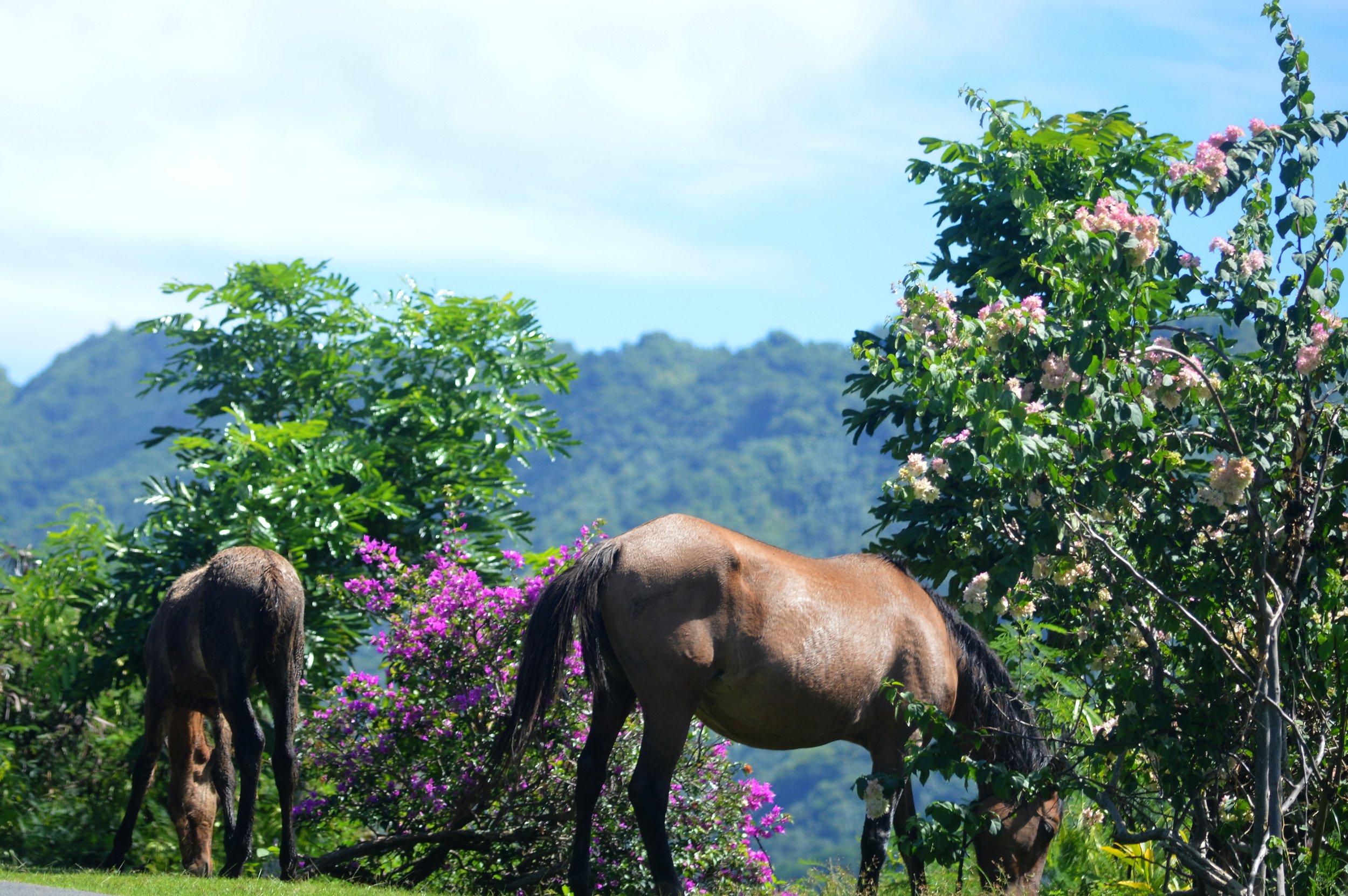 Yesterday we had a big celebration with outrigger canoes, horseback riding on the "beach", amazing native dancers and local foods. Great day made all the better because the whole fleet is here. Oyster Vela (Annie & Tom) has arrived. So happy to see them. Oyster Reach (Roberto from Brazil) marched into the skippers' briefing to huge applause after dealing with an on board electrical fire as they left Panama and an exhausting long, lonely passage to catch up.
Wonderful baguettes every morning, but vegetables are in short supply. Oh, for a crisp salad!
Final update before we leave Marquesas for the Tuamotu Archipelago. The water maker has been patched up and seems to work. We are heading for Ahe in the Tuamoto Archipelago, a three day sail.