Tuamotu Archipelago
First off, I want to apologize for the erratic verb tense usage in my posts. I write parts before we leave, during the passage and when we arrive somewhere new with Wi Fi.
Back when we sat down to organize our paper charts to sail around the world I came across the charts for South Pacific Ocean – Archipel Des Tuamotu and thought, "Who the hell would want to go there?" It is a natural stopping point between the Marquesas Islands and the Society Islands. But the chart was so distinctly different; instead of islands they appeared to be circular coral reefs or atolls with no islands. The islands sank into the ocean long ago and the atolls and their lagoons are all that remain.
Remote, but a natural place to stop for people doing what we're doing. Navigation is very tricky and hazardous. There are breaks or passes that can be entered at slack water. If you can understand the tides and currents. The wind direction and water level inside the lagoon also affects the flow in the passes. And we're never really sure what the local time is! Plus the passages between the atolls are often far, so you have to plan to leave one place at slack water and arrive at the next stop at slack water, which involves overnight passages. Radar required, though the atolls aren't visible on radar until you're within about ten miles. Big currents, eddies, etc. make some of the passes challenging.
The Tuamotu Archipelago consists of 76 dry forested atolls which range from unbroken circles of coral surrounding a lagoon to chains of coral islets with one or two navigable passes into the lagoon. Rain is the only source of water. Forty six of the islands are inhabited by about 16,000 people. The economy is based on government-subsidized copra (dried white meat of coconuts) and fish exporting. Some atolls have also developed pearl farms. Yes! Black pearls! And I have to assume tourism is recovering here and plays a role in the economy on some of the atolls, as we've seen some cruise ships, resorts, dive shops, etc.
Speaking of tourism, I have to mention that France conducted nuclear testing in the Tuamotus from about 1966 to 1996. A lot. The last series of tests defied a worldwide moratorium on nuclear testing causing ill will toward France and crushing tourism in French Polynesia. There is ongoing concern about the cancer rates of the population, the pollution, etc.
Having said all that, this is probably my favorite stop since the San Blas Islands. After a great three day sail from the Marquesas we arrived at our first Tuamotu atoll, Ahe (Ahah! according to Captain Ken). Oyster yacht Safiya was already there and talked us in. No drama. Here we have the gorgeous clear blue water, coconut trees, and white coral sand that we missed in the Galapagos and the Marquesas. The best anchorages have beautiful water to jump in right off the boat.
Not a lot going on in Ahe. We walked around the small village searching for supplies. No veggies but of course the beloved baguettes! There is a pearl farm there which we planned to visit, but the lagoon was too rough to get there by dinghy so we were invited to the owners' home. The house or villa was beautiful. We were served cold coconut water and fresh water melon (orange, not red). And of course we made a few purchases from the small inventory that had at home. We had a great snorkel near the house, sculpture-like coral formations, colorful reef fish and a few large black tip sharks. The sharks are definitely getting bigger as we work our way through the Pacific.
The next day Altair and Safiya set off for a slow overnight sail for the large atoll of Rangiroa. Safiya caught a very large tuna! We timed the passage and our pace to arrive at slack water the next day.
Well, despite our timing, Passe de Tiputa was not "slack", but was in fact pretty sporty, five knots of adverse current. Safiya went in first, and we watched as she seemed to be almost at a dead stop at some points, fighting the adverse current while avoiding the swirling eddies. Safiya is a larger, more powerful boat than Altair so we were a bit intimidated. Once she was through we started in. At times our boat speed was less than one knot despite being almost full throttle. Ken adjusted his steering and throttle to the water flow, making slow, steady progress. We popped out into the lagoon and headed over to join the other Oysters already in the anchorage.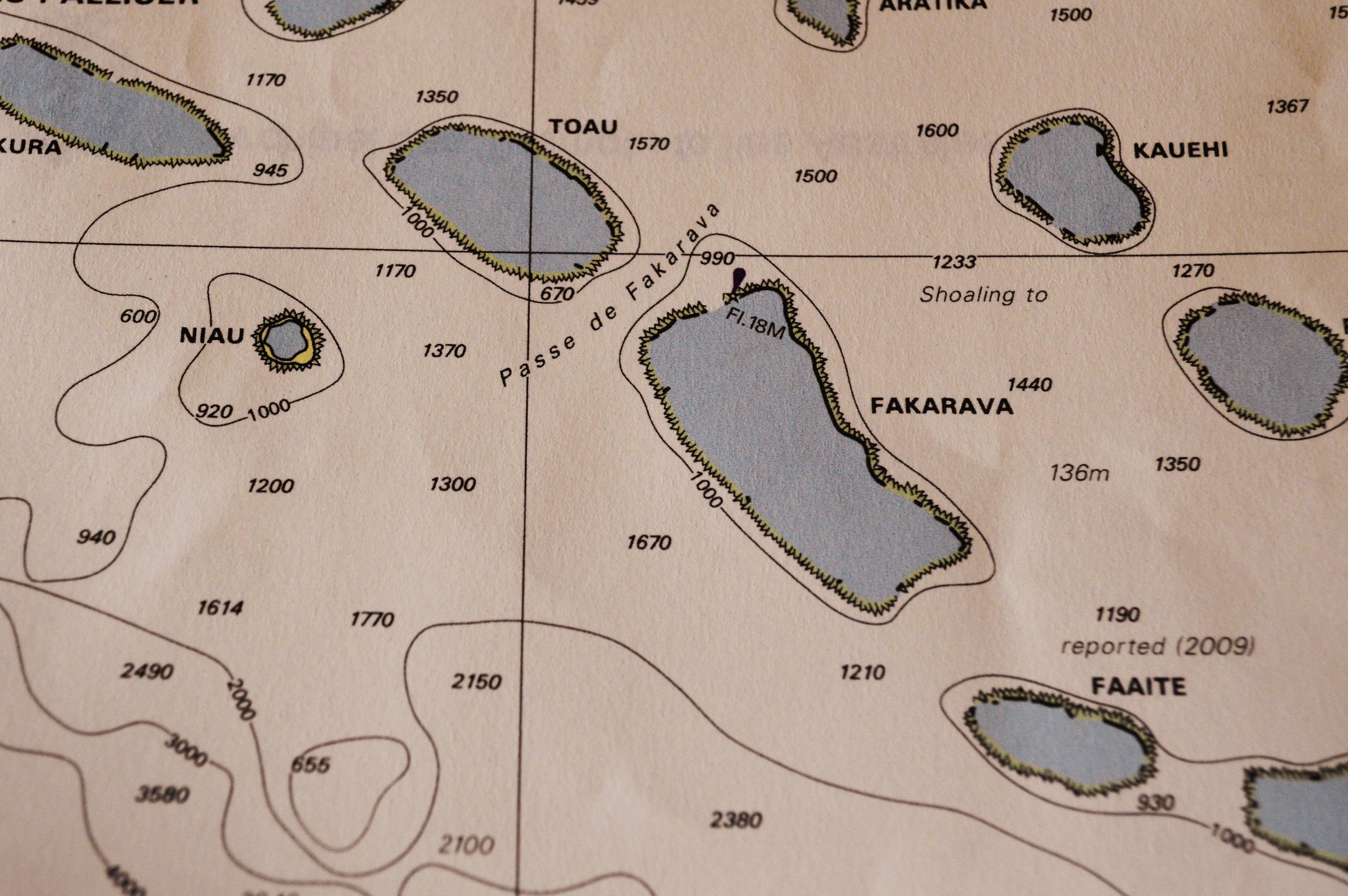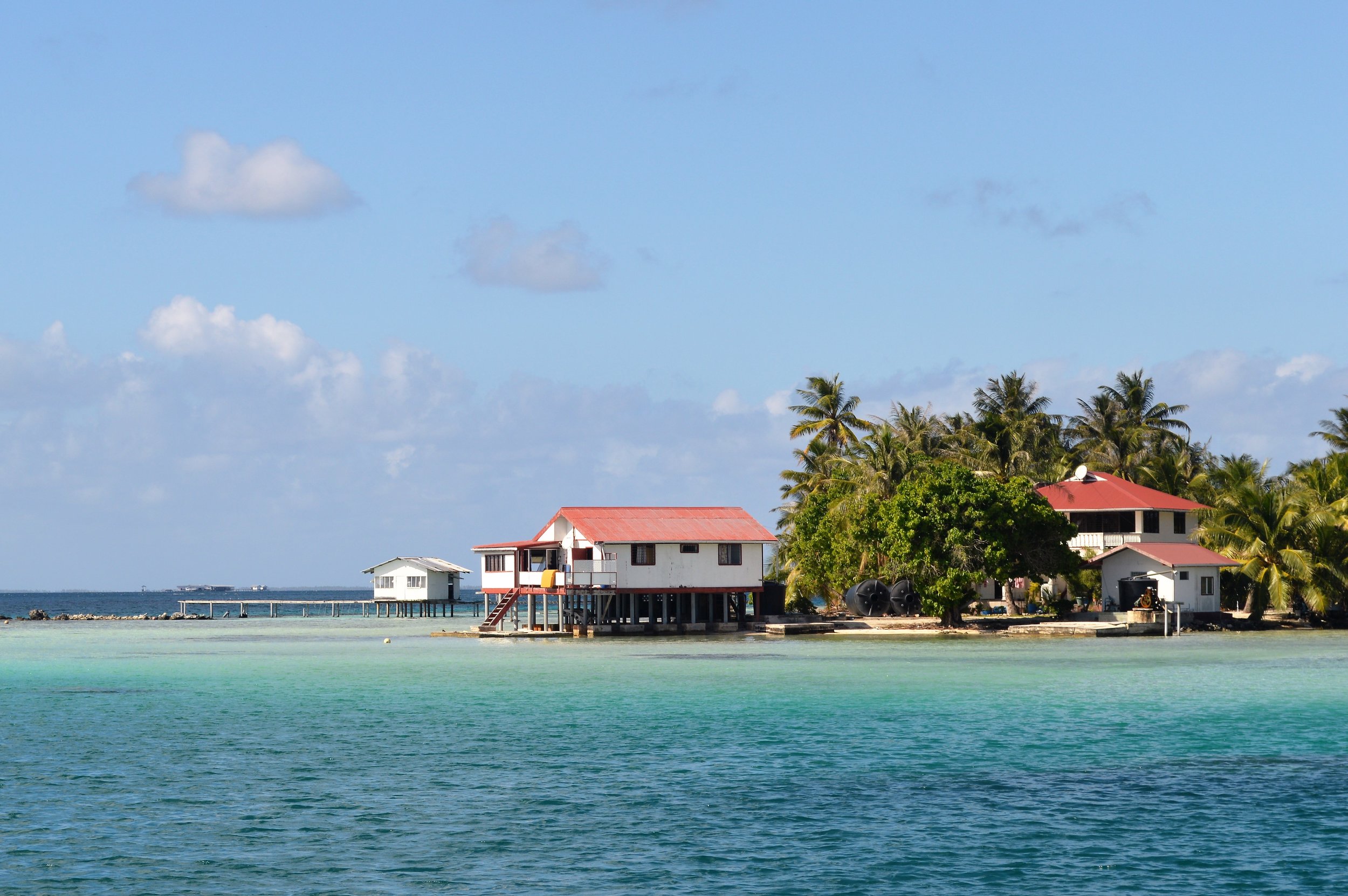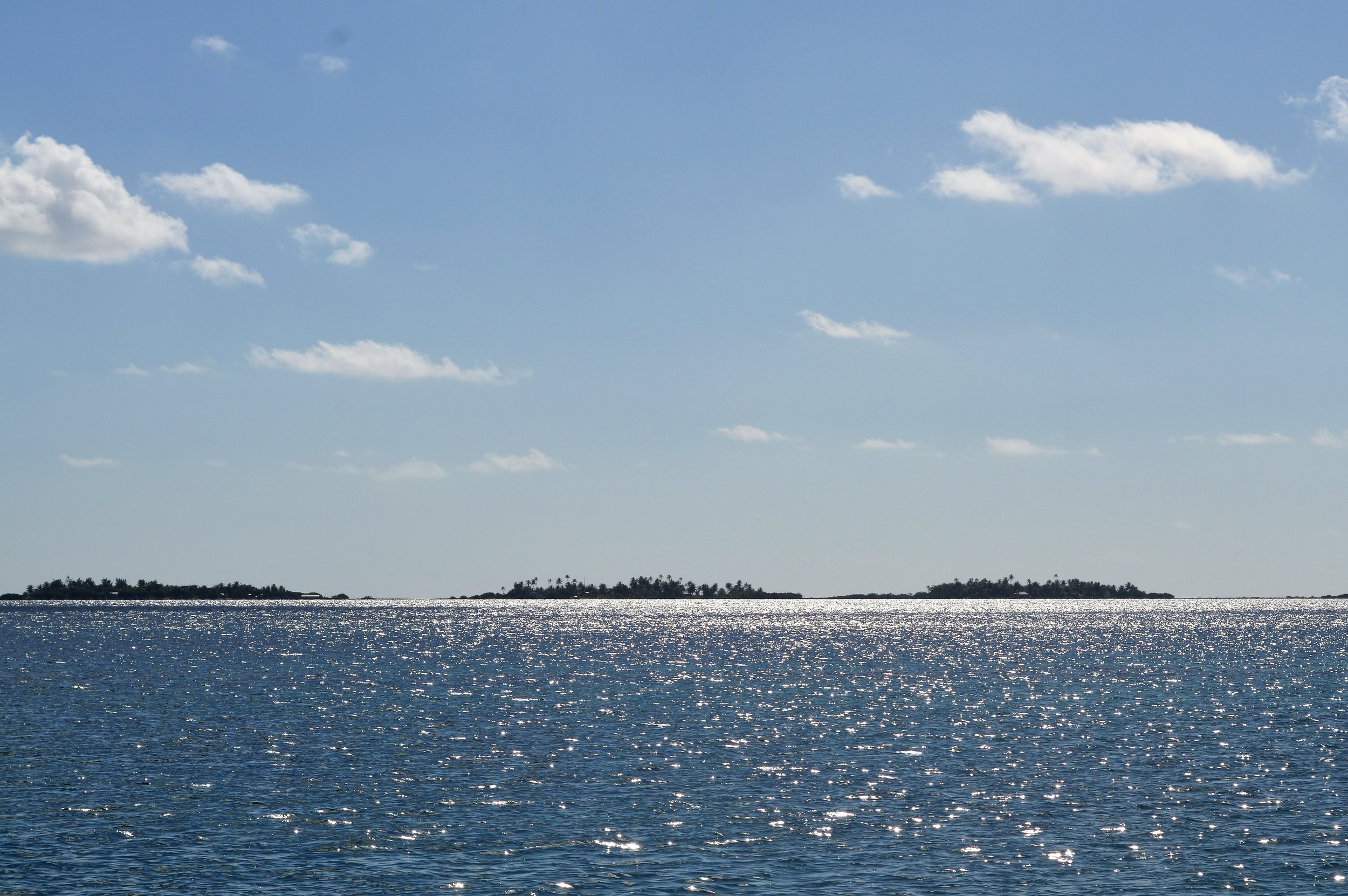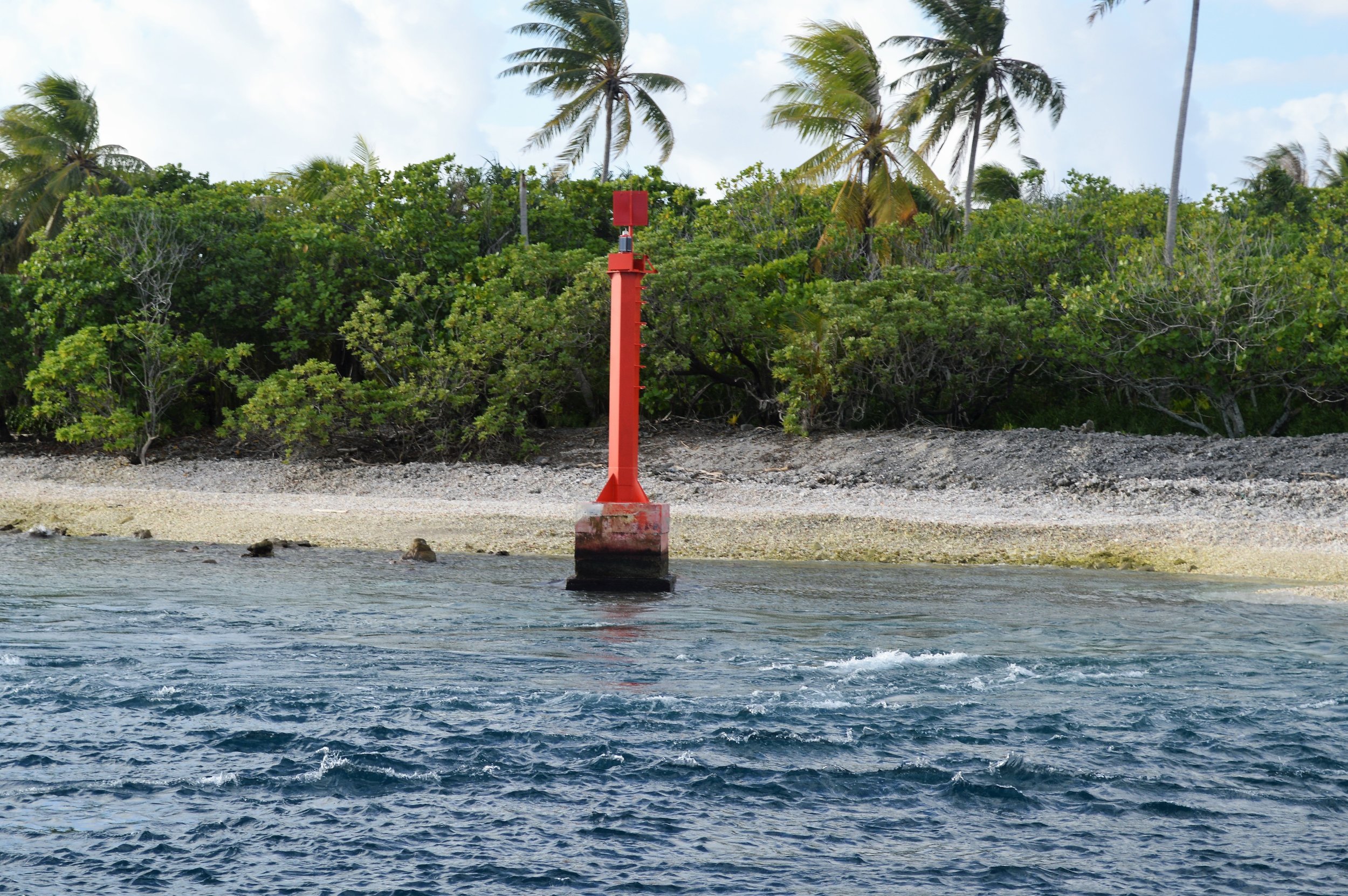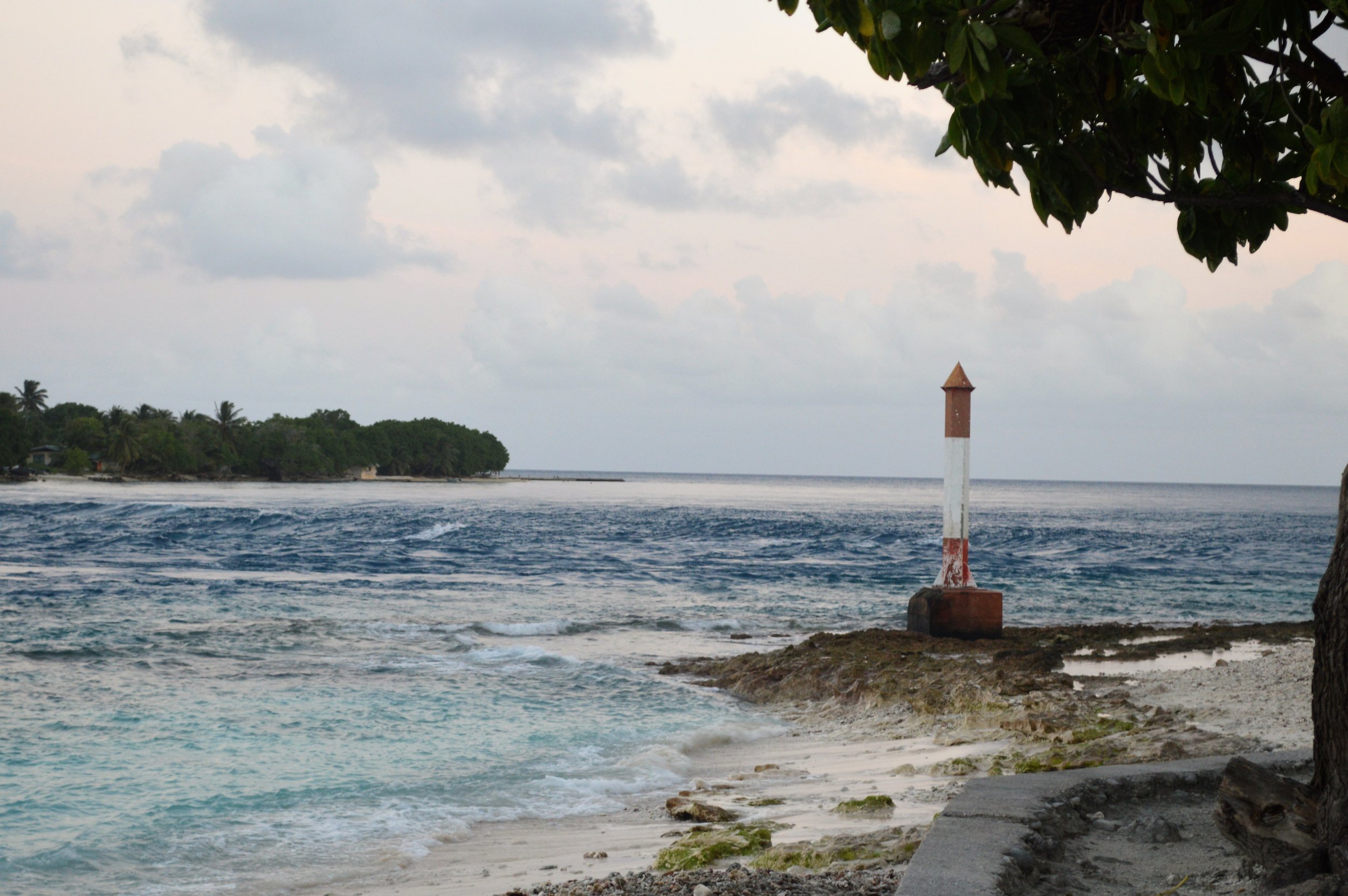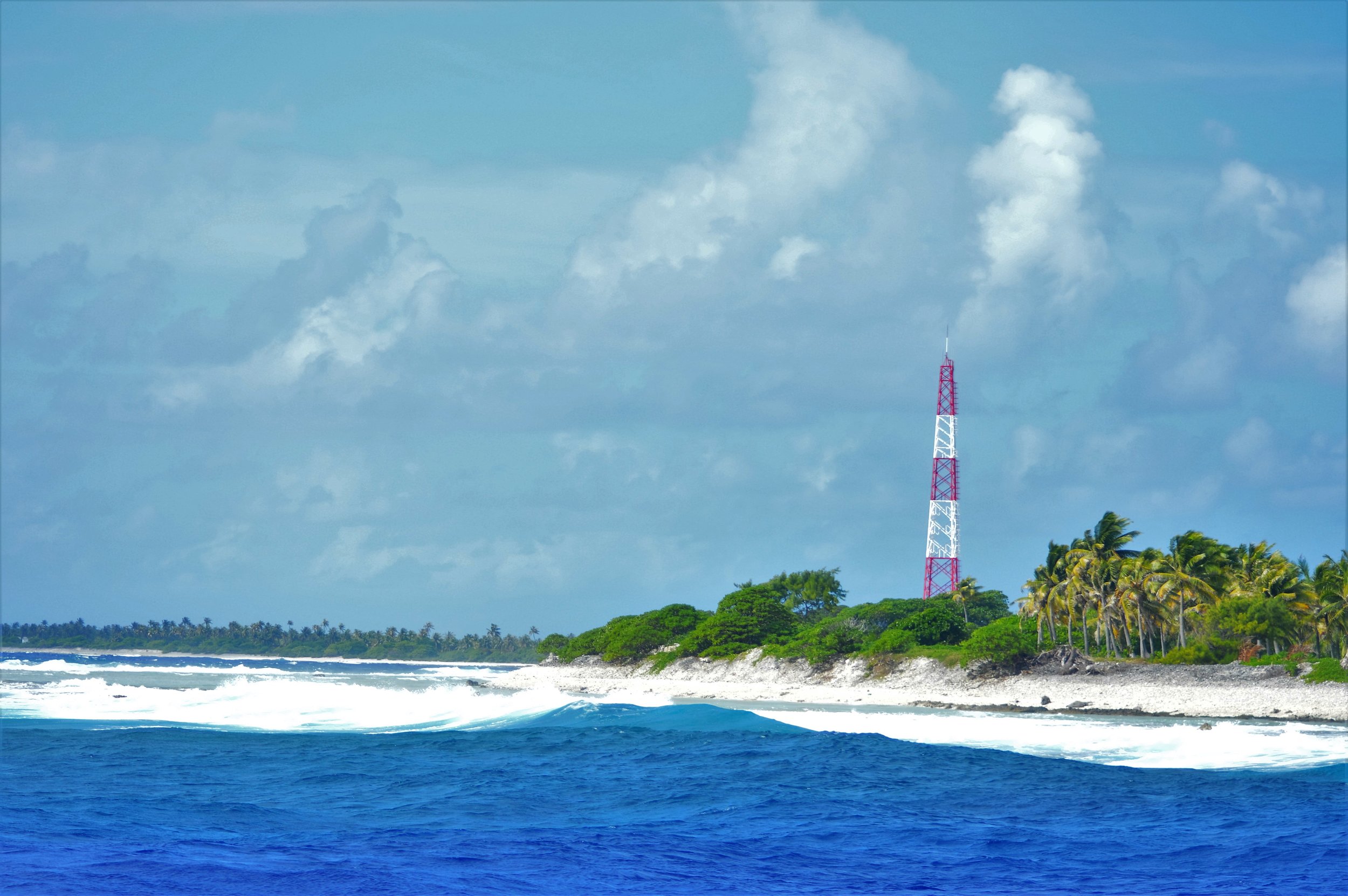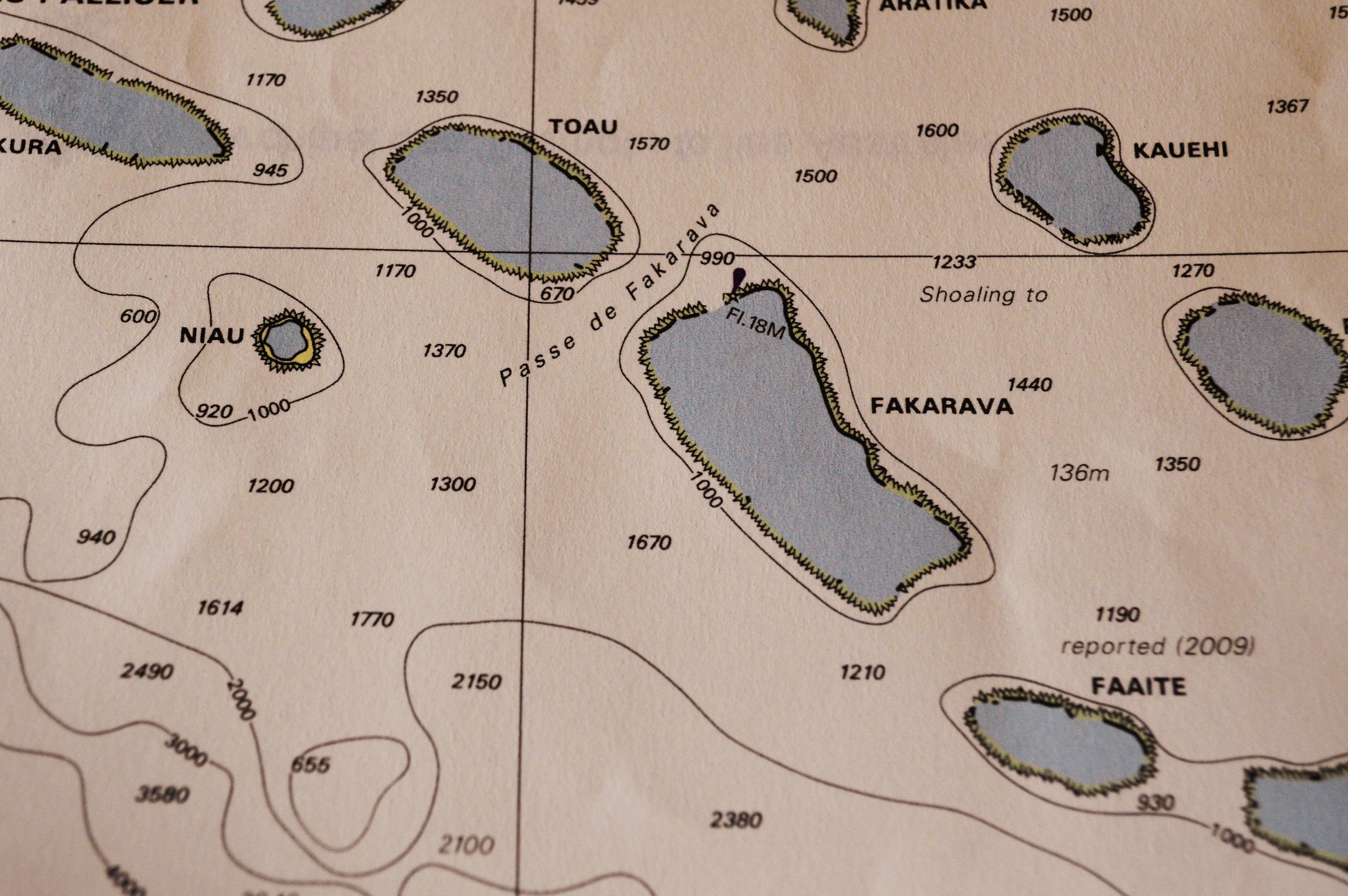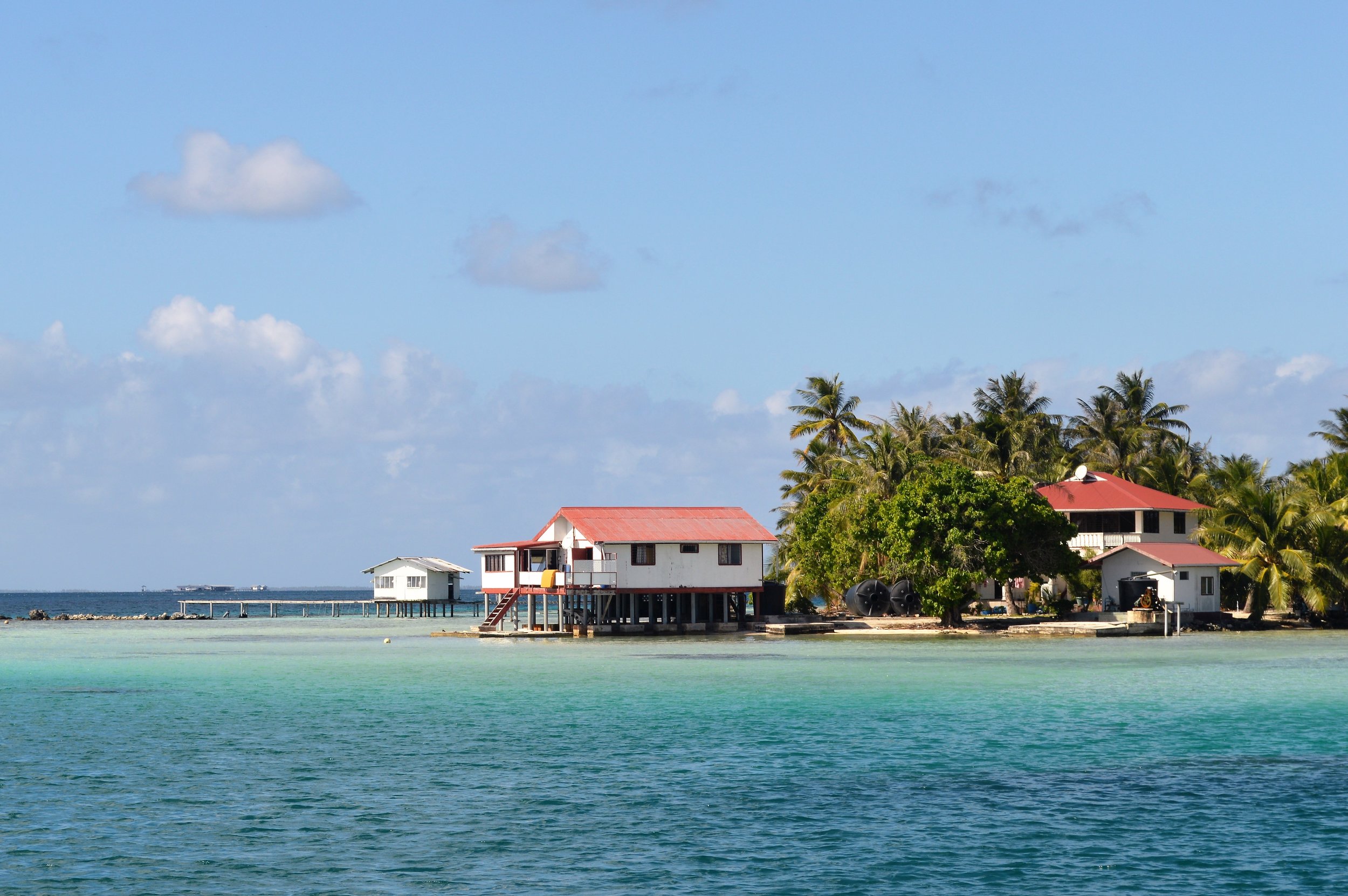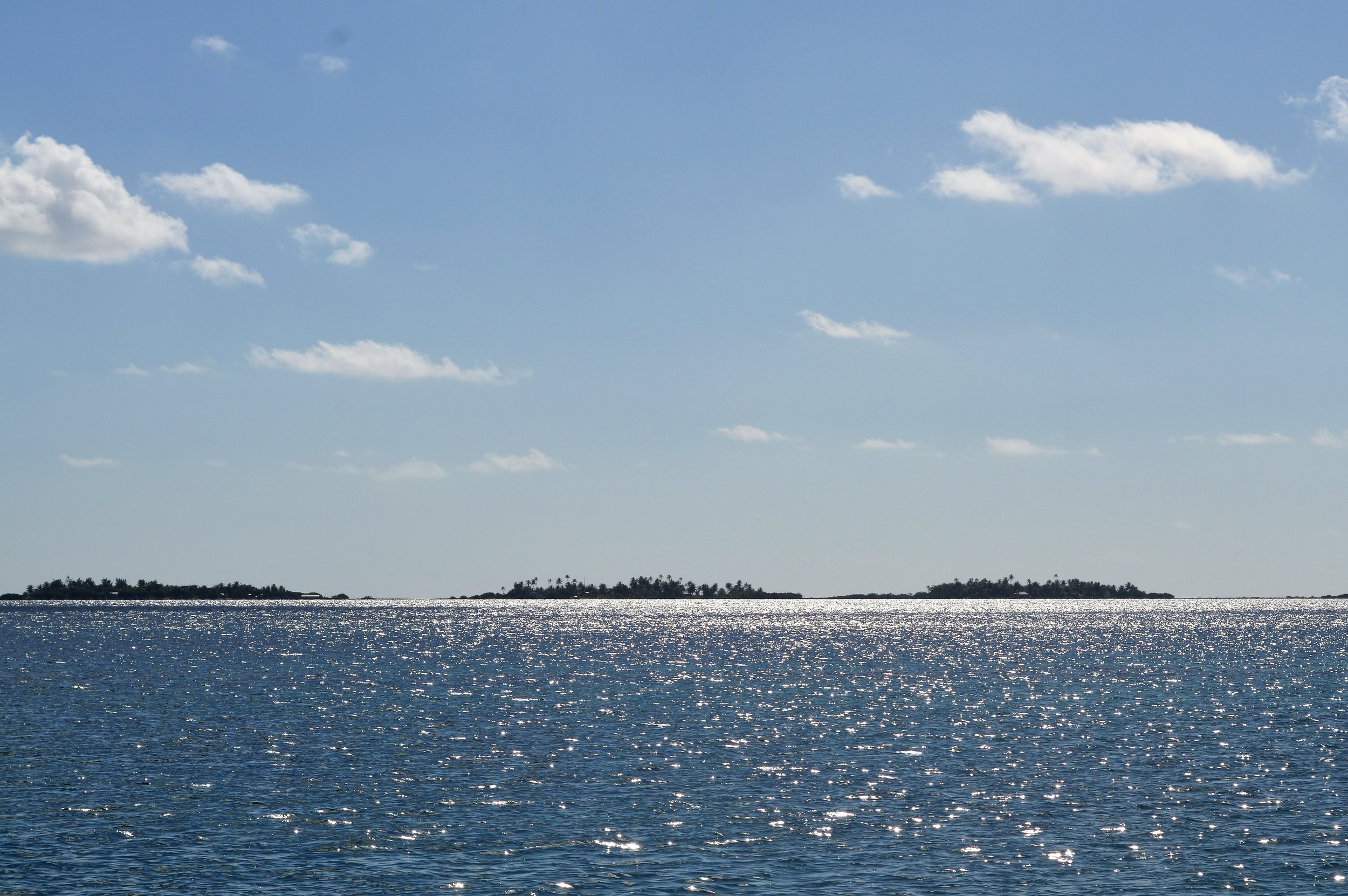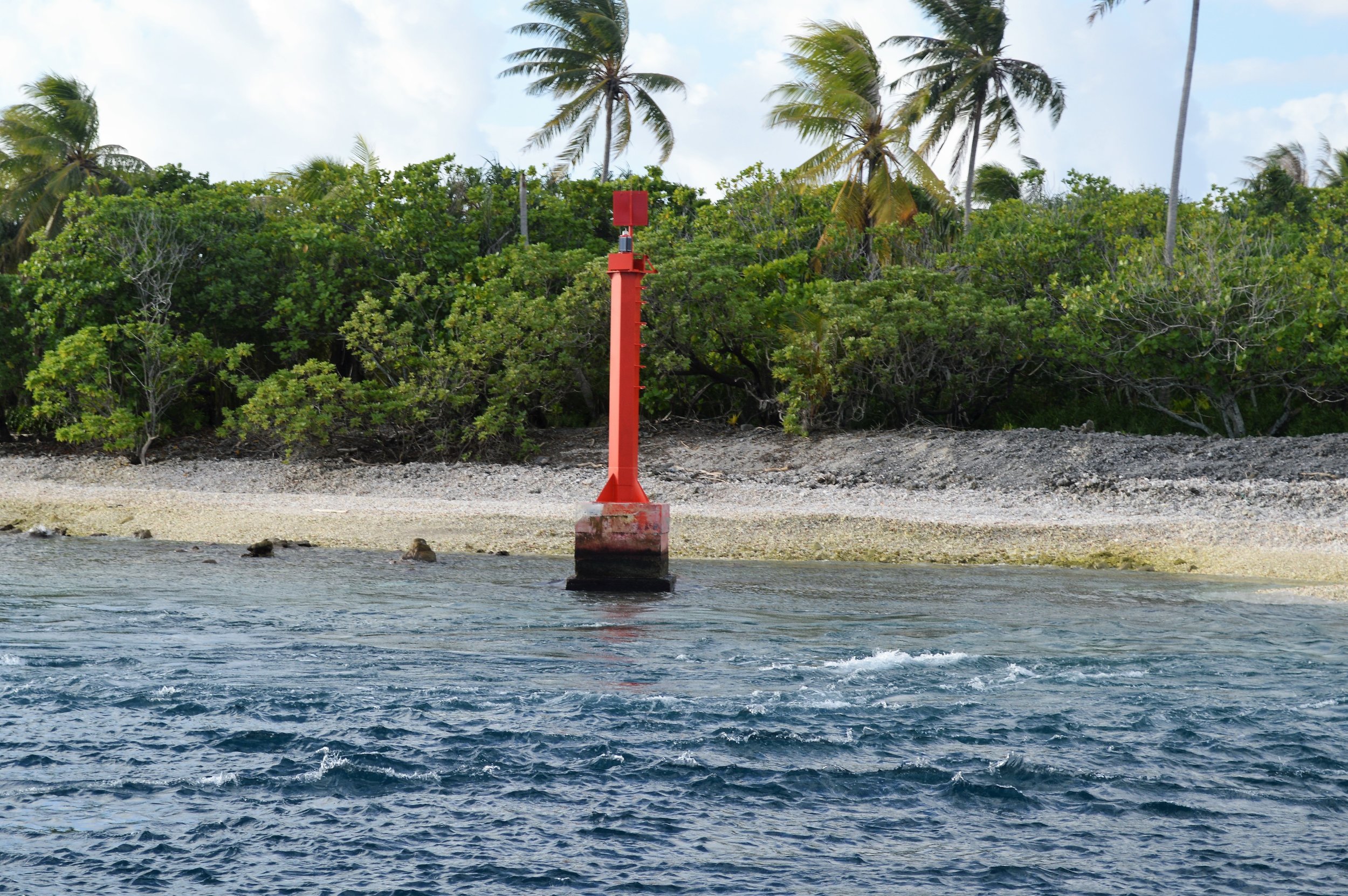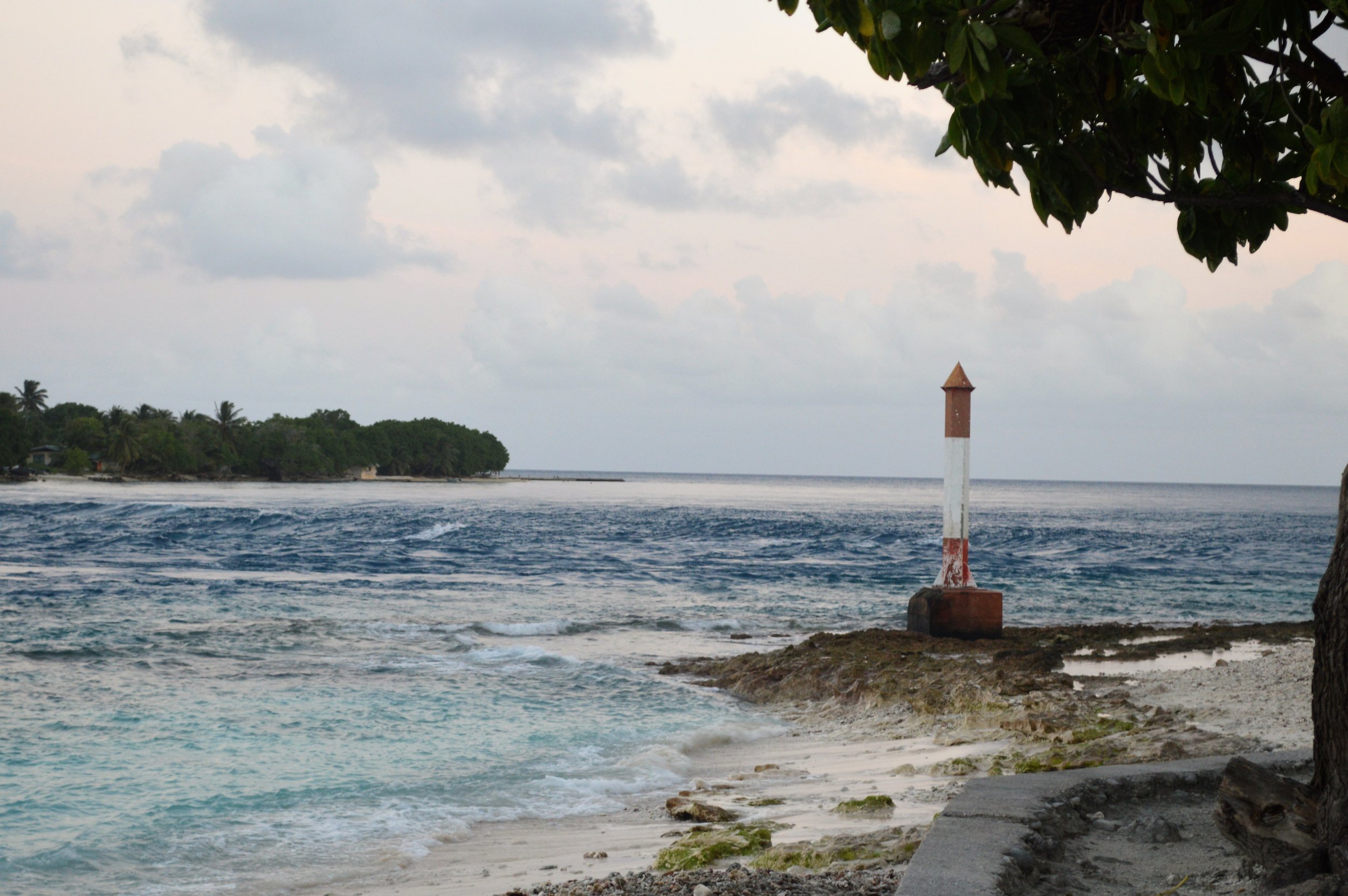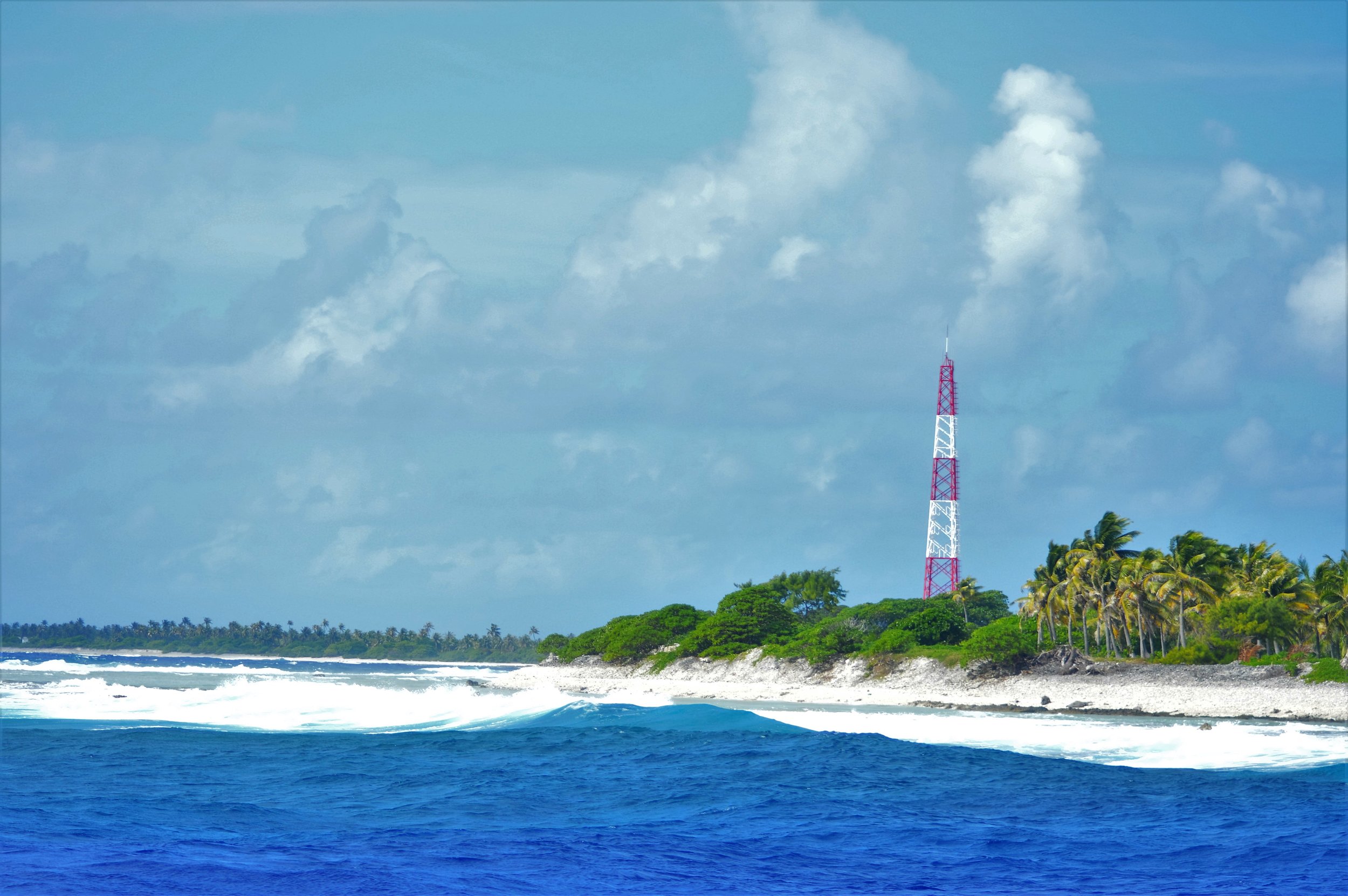 Rangiroa! Lettuce, tomatoes, bananas, cucumbers, apples, etc. Oh my. A great little village with two markets, little restaurants, bike rentals. A resort with a spa! I don't mean to make it out to be Miami Beach, but it sort of felt like it to us.
Top Dive, one of the local dive shops, was excellent and has shops in other location we'll stop at. We dove in both of Rangiroa's passes. The currents weren't right for a drift dive, but we still got some fun rides through the passes! Beautiful. Sharks, reef fish, rays and dolphins. I hugged a dolphin! Then I was bitten by a trigger fish. They are territorial, but this one is apparently psycho. A man killer the size of my foot. Ha. He bit my ear and drew blood. Freaked me out! He's apparently bitten 15 other divers so far, all in the ear.
Note: we dove with Nitrox rather than air. I did not notice any difference.
The snorkeling was fantastic as well. The Aquarium, a spot just a short dinghy ride from the anchorage, was brilliant, as our British friends say.
One thing we've all commented on is that the French Polynesians keep their towns and homes beautifully. There's not a lot of wealth here, but there's obviously a lot of pride.
We rented bikes and rode down the island to the next pass. Stopped at several pearl shops on the way. The pearls, not just black but many different shades, are beautiful. There is a pearl farm on Rangiroa that we visited and learned about the industry. And did a little more shopping. Hey, it was my birthday! We bought items for our family and friends. Maybe.
And thanks for all the kind birthday wishes! The Oyster friends around us made me feel right at home, as did the FB wishes from friends far away. Thanks, Safiya, for treating me to a lovely pedicure at the resort! It was a great day.
Pretty much everyone's favorite spot was Relais Josephine, a little inn/restaurant right on the pass. Great place for cocktails and for watching the dolphins play in the current as the sun sets. We actually never saw the dolphins in the pass from there, but the locals make it sound like a nightly scheduled performance.
After about nine days of really enjoying Rangiroa, Altair headed out to the atoll Toau, a nice day sail ending with an easy entry. Reunited with Oyster yacht Vela! And Lisanne! We had sundowners aboard Lisanne, then they went off to dinner ashore. A local lady/chef puts out quite the spread for visiting yachts, with lots of local music afterwards. We were too late to join in, but it had been a long day. Some nice snorkels spots around. Oyster yacht Dalliance arrived the next day and sundowners were enjoyed aboard Vela.
We headed off to Fakarava with Vela. You can imagine how we confuse and bungle the names here. Fakarava is another large atoll. We had a beautiful beam reach the entire way. Fun. We timed our entry well and had an easy time through this wide pass.
Another Top Dive location – Ken and I booked a double and started with a drift dive through the pass. Note: drift dives are only on the incoming current because if you dive in the current going out of the lagoon, well . . . It was WILD. I consider myself a strong swimmer, but this was crazy. After flailing around, I eventually noticed the guide gesturing for me to grab onto coral to stay in place. Against all my training as a diver to touch the coral, plus no gloves, but it was either that or bye-bye. Holding on with both hands for dear life. Silver tip sharks. Big, very close. Also black tip and white tip. My appreciation of their beauty is outweighing my JAWS fear. And then you let go and zoom. Picture the astronauts and zero gravity. Whee. Physically demanding dive. An hour later we were back in the pass going through the Ali Baba Canyon, more sharks and reef fish. Small dolphins. Loved it. Next day we skipped our early dives due to heavy rain, thunder and lightning. Discretion is the better part of valor.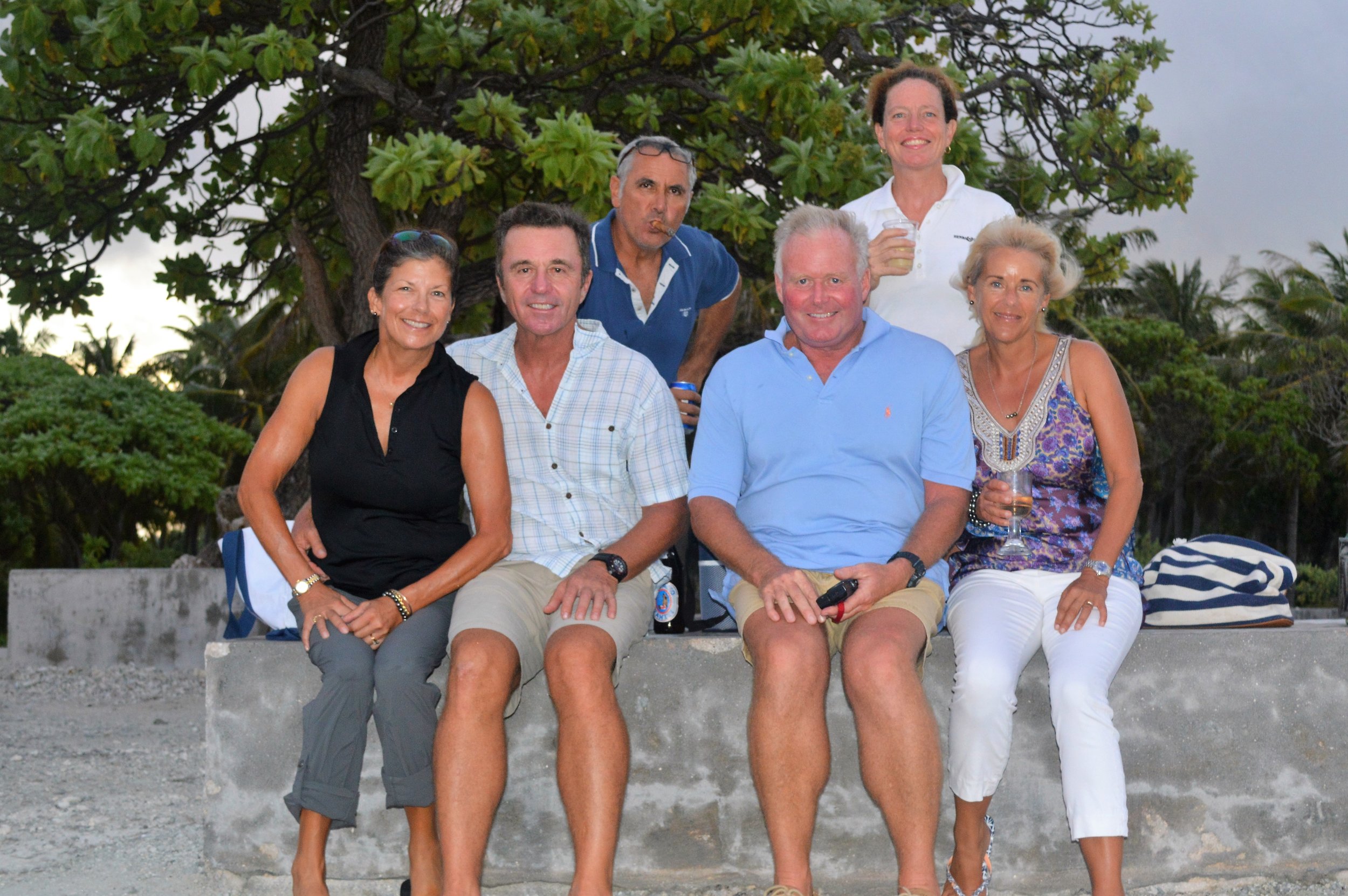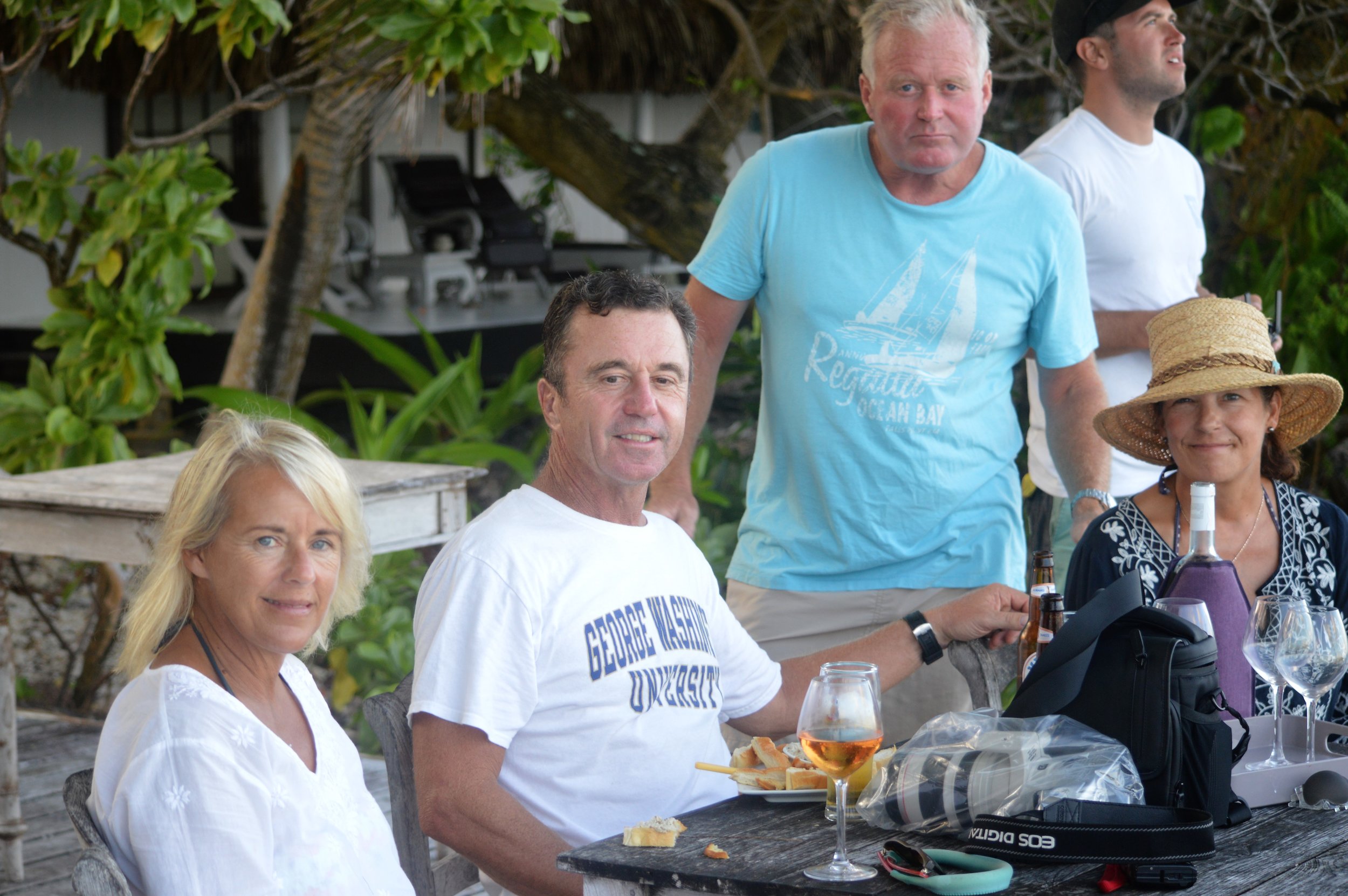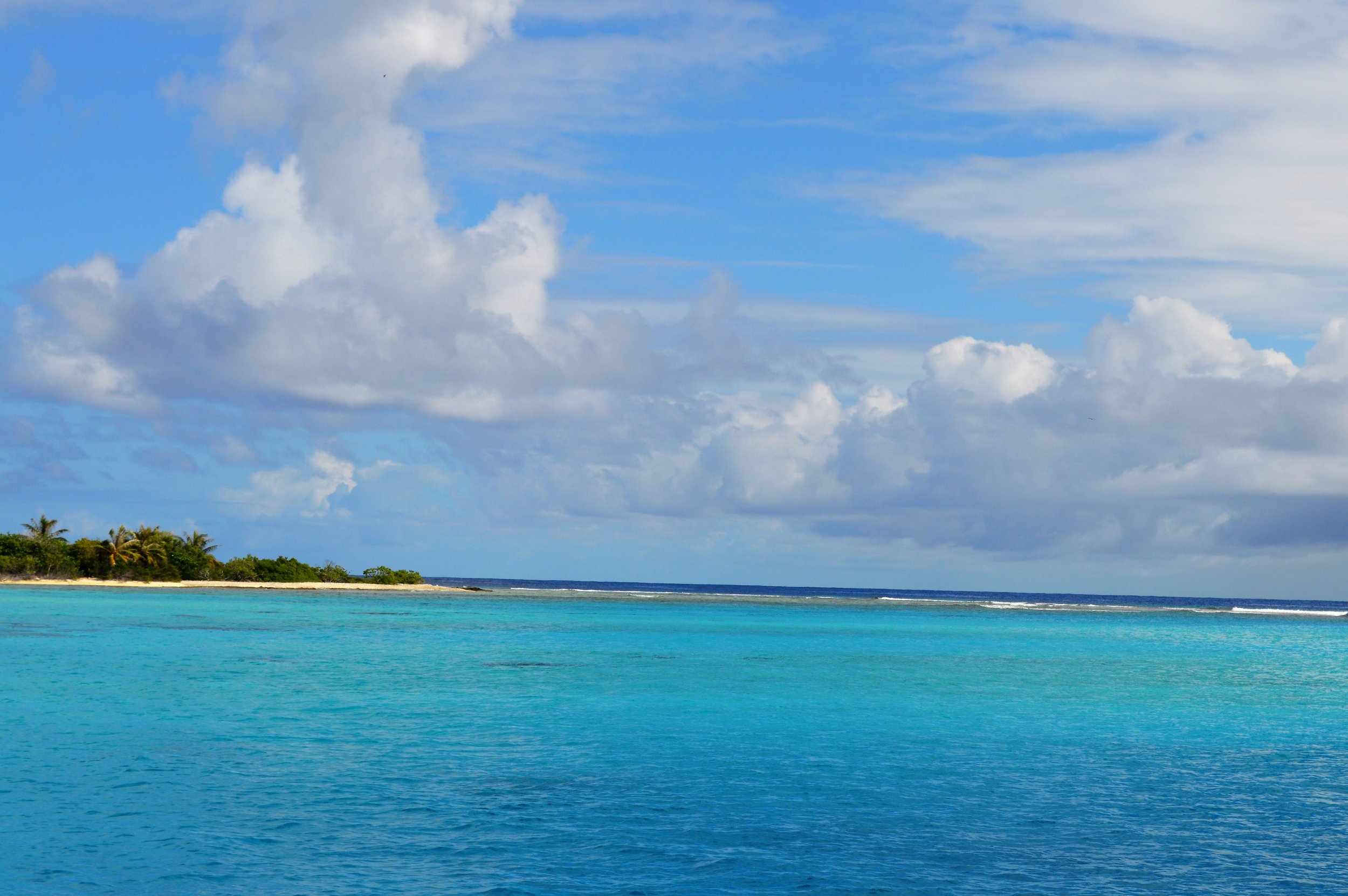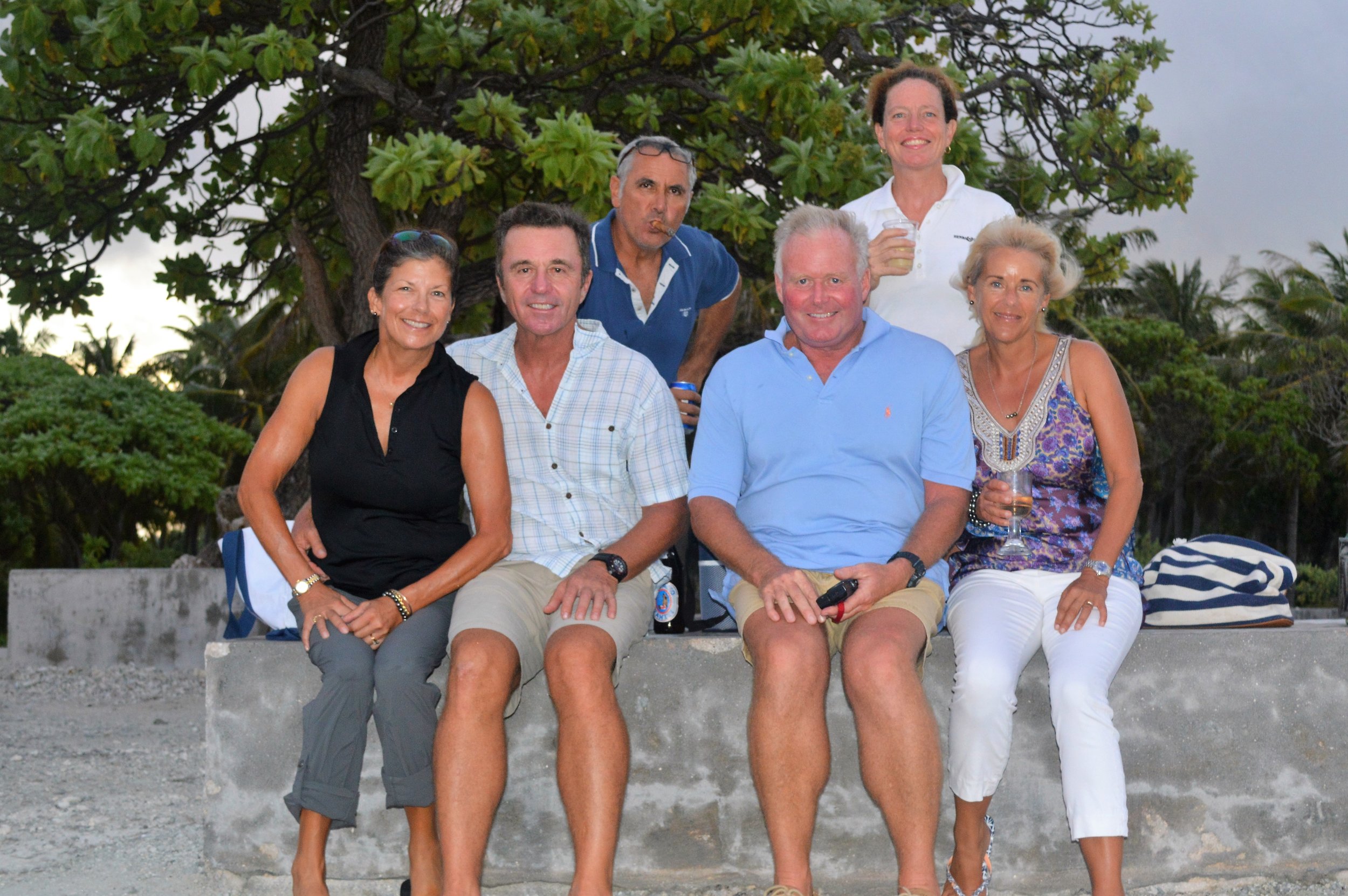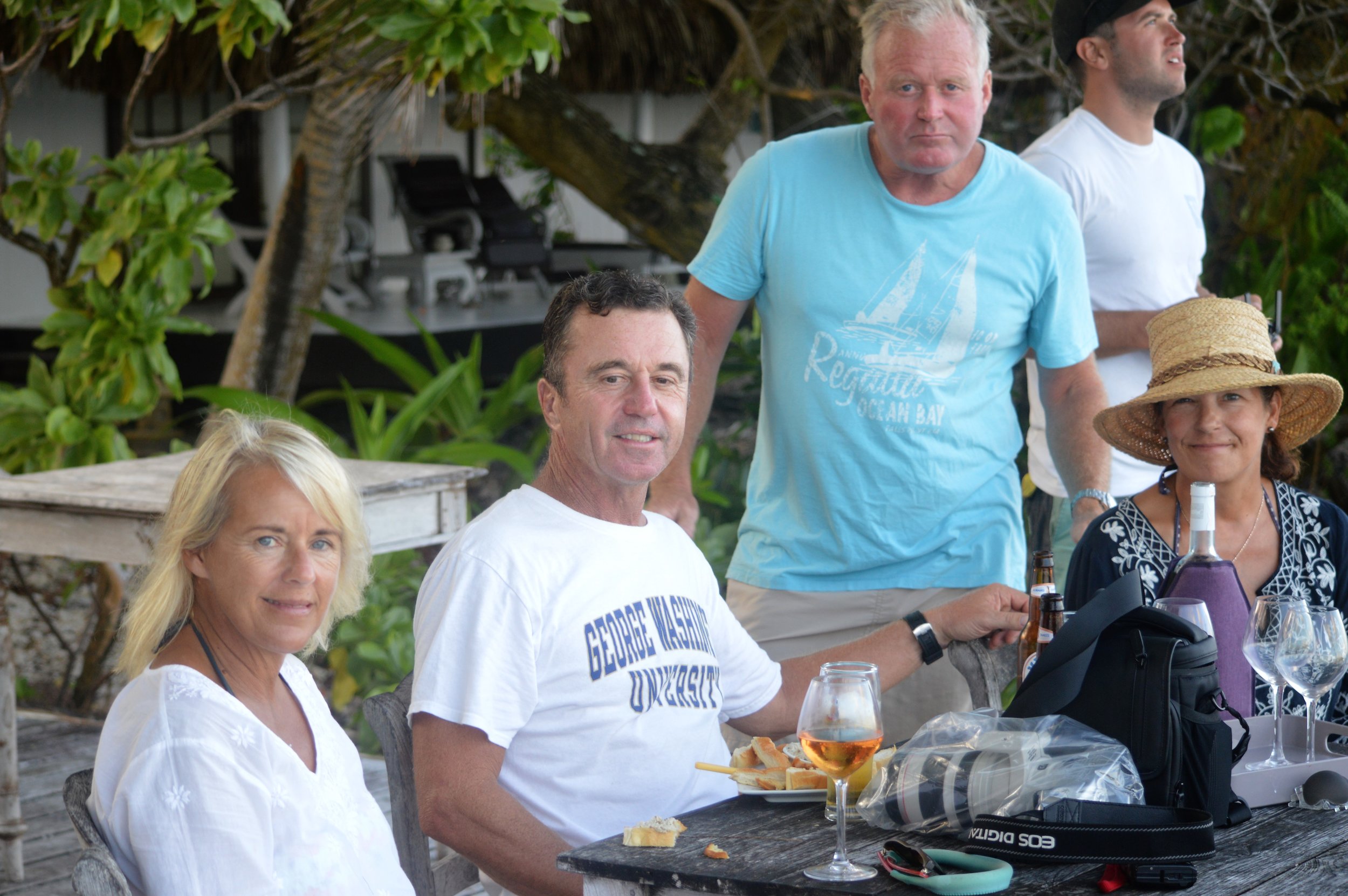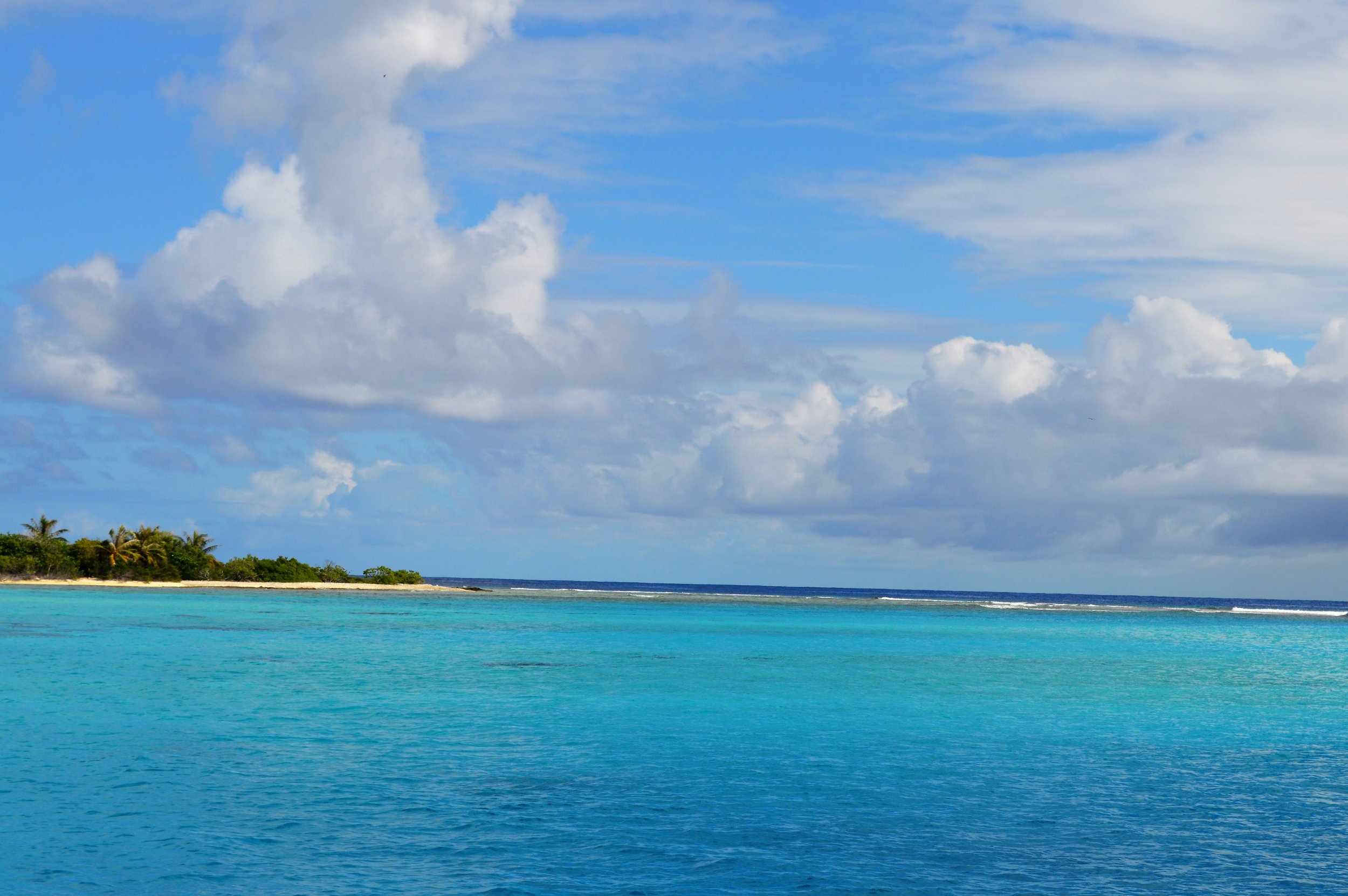 No great photos of going through the passes, too rough and I only have one camera and it has to last us. Also, no dive photos because I do not have a Go Pro. Yet.
Our patch up repairs have held, for which we are very grateful. Time to leave the Tuamotu Archipelago to head for Tahiti and a big boat yard to get Altair shipshape. Must prepare for arrival of the VIPs!